ISPO Award 2022
These Are the New Winners of the Final Round
A whole host of innovations and convincingly enhanced products were presented by the brands of the sports and outdoor industry at the fourth and last ISPO Award Jury Meeting of the year. In keeping with the cold season, the selection this time included primarily products for winter sports, mountaineering, and winter running. But the industry also has real highlights to offer in the all-season categories of camping, athleisure, and urban outdoor.

More sustainability and thus the attempt to reduce one's own ecological footprint is driving more and more manufacturers. The focus is on mono-materials for easier recycling, new compostable bio-based or synthetic materials, lower resource consumption while maintaining or even improving performance. For all these important goals, brands have developed new, pioneering solutions - not only for textile products, by the way, but increasingly also in the hardware sector.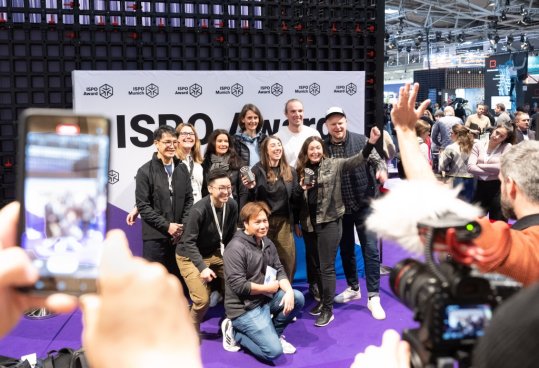 The best of the best were honored at the ISPO Award Gathering in the Future Lab at ISPO Munich 2022. The winning brands had their pictures taken in front of the ISPO Award photo wall. 
Sustainability • Customization • Versatility
The field of sustainability also includes the efforts of many brands to design their products in such a way that they are as versatile as possible. The idea behind this is that consumers no longer need specialized equipment for every activity. Clothing and backpacks are therefore modular and can be adapted again and again to different requirements.
But the search for even better technical performance also drove many manufacturers. The result was even lighter jackets, shoes and backpacks, new knitting techniques and goggle technologies, multifunctional flashlights, new closure systems for hydration bladders or completely new snowboard designs.
Here Are All 58 Winning Products at a Glance:
According to the new award concept introduced in 2022, the ISPO Award will be presented to the winners throughout the year. A large number of previous winners will be presented at the ISPO Award Exhibition at ISPO Munich from November 28 to 30, 2022.