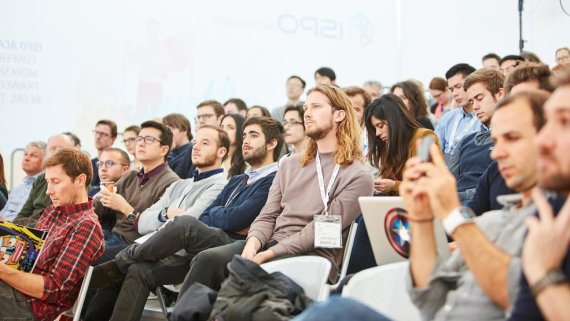 Numerous lectures during the ISPO trade fairs in Munich, Shanghai and Beijing, independent ISPO Academy conferences in various countries with relevant focus topics, and a comprehensive online range of studies, articles, lectures and seminars provide market participants with valuable opportunities to develop and stay competitive in today's market.
With a growing number of internationally renowned lecturers and specialists on the latest trends and developments, ISPO Academy not only provides a unique platform to remain on the cutting edge, but also a comprehensive overview on trends and innovations worldwide.
From regional distributors to multinational corporations - ISPO Academy offers relevant and current knowledge for sports business professionals.
Our main topics:
Digitalization in Retail and Industry
Social Media
Branding and Brand Development
Supply Chain Management
Environmental and Social Responsibility
"The ISPO Academy Trainee Day is a great and inspiring event for our trainees. We especially liked the program and the selection of the participating booths, also the lectures and discussions were well selected. For our trainees the practical relevance, in particular the opportunity of acting as a purchasing agent or distributor at the exhibitors' booths was a great experience!" Laura Janson Department for training and education Engelhorn Holding GmbH