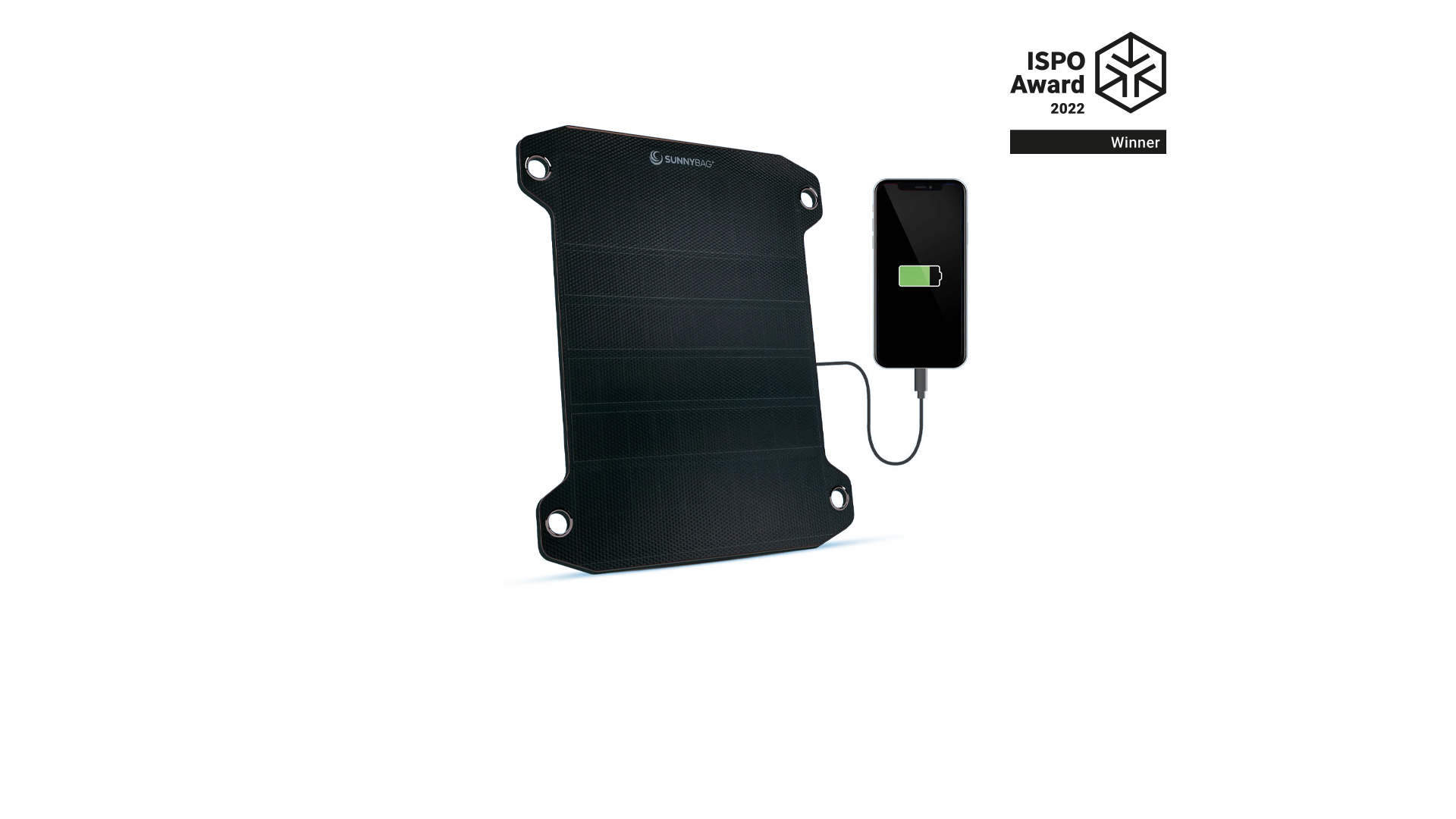 Anyone who spends a lot of time in nature will appreciate additional charging options for their smartphone or other power-hungry devices like action cams. All the better if this is made possible by renewable energy. This was the approach taken by the Austrian company SUNNYBAG at the ISPO Awards, and it was convincing with its LEAF PRO solar panel solution. "We feel very honored to have received the ISPO Award. It not only represents a great appreciation for our daily work, but also inspires our customers to use renewable energy. We would like to thank the ISPO jury for their positive feedback and look forward to presenting our award-winning product at ISPO 2022 in Munich," says Stefan Ponsold, CEO and founder of SUNNYBAG.
The company's product developer, Benedikt Dilena, was also thrilled with the award, "We are very excited to receive the ISPO Award. When we at SUNNYBAG developed the first flexible solar panel, we could not imagine that the LEAF PRO would win an outdoor and design award in 2022. Since its launch, we have received very positive feedback from our customers, who love to take the LEAF PRO with them when they are out and about. They appreciate its practicality and high efficiency."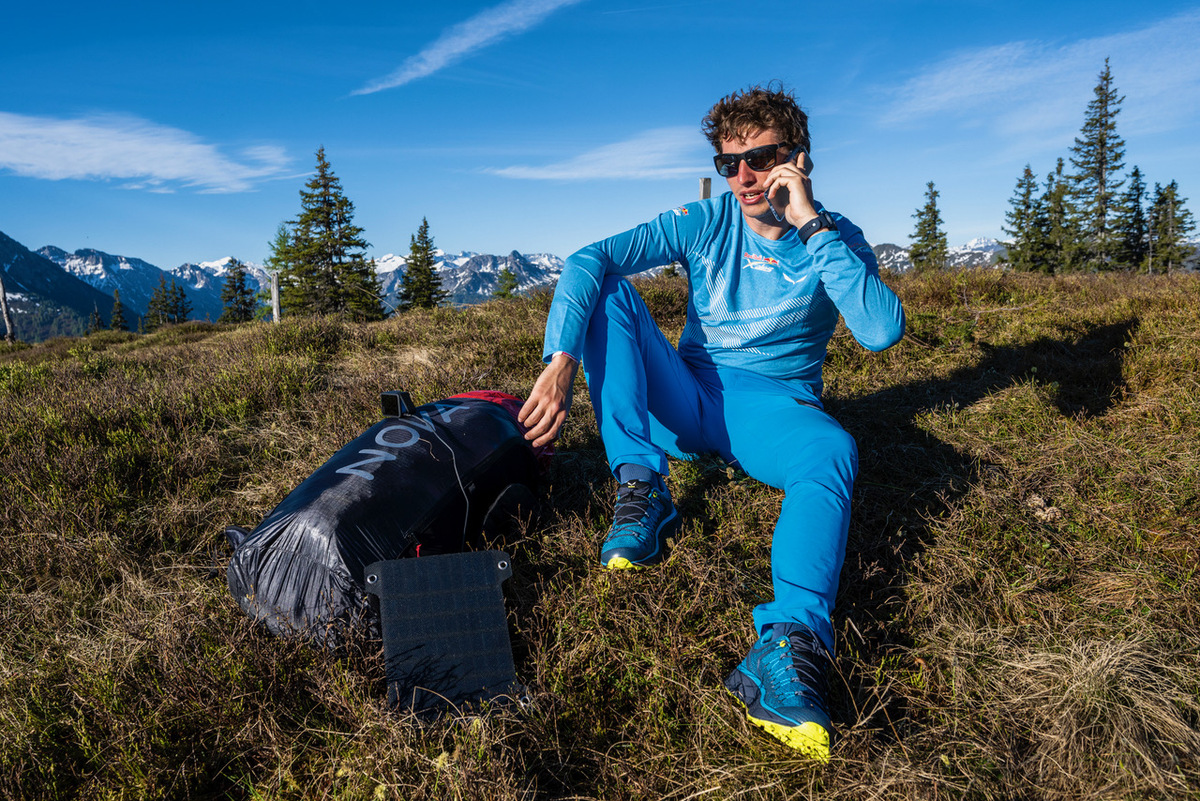 Many development steps are necessary for a new product to be successful. In the same way, people are needed to give their feedback during the individual phases of development. In addition to our lead users, athletes, such as Red Bull X-Alps athletes, were also involved in the product development process. They contributed significantly to the development of the new LEAF PRO by testing under extreme conditions and continuously improving it. The lightweight LEAF PRO weighs just over 300 grams and can be attached to a backpack in a relaxed manner thanks to the included carabiners. The solar panel is flexible and based on 80 micro-solar cells that form a robust and shatterproof solar cell matrix. "Thanks to the 80 micro-solar cells, which are 100% certified, the lightweight LEAF PRO charges smartphones within 2-3 hours in direct sunlight. Our customers also benefit from a built-in power indicator that shows the current power via built-in LEDs. This allows the LEAF PRO to be oriented even more efficiently towards the sun to generate more energy," said Stefan Ponsold.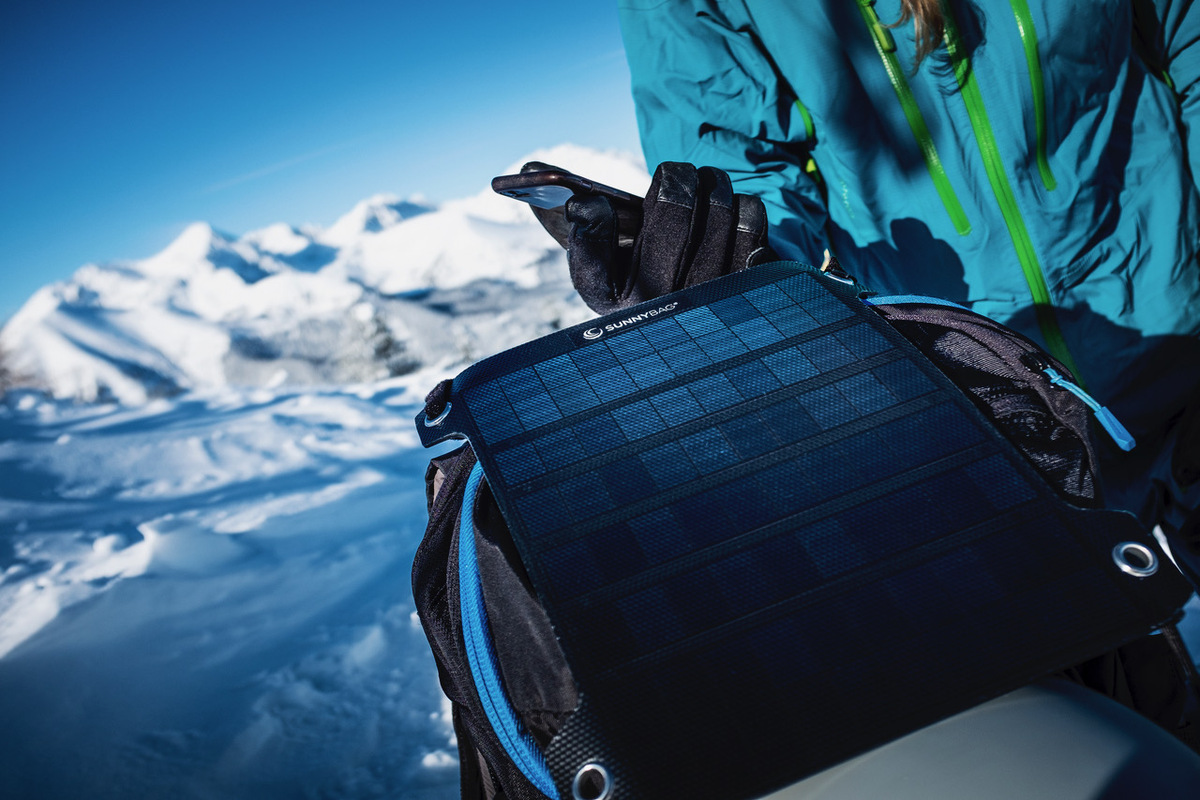 The new LEAF PRO combines style, technology and respect for nature in one. The highly efficient solar cells give the solar module a noble appearance by giving the surface a light bluish shimmer. The ETFE coated surface is water, scratch and impact resistant. Built-in metal eyelets and twist-out hooks make it easy to attach the panel to hiking and touring backpacks as well as tents, caravans or other flat surfaces. The built-in high-efficiency solar cells have a particularly high efficiency of 22.4%. To guarantee this, SUNNYBAG tests every single panel before shipping and encloses a printed test certificate confirming the test result and the test date. The Sunnybag LEAF PRO is designed to combine a sustainable lifestyle with outdoor activities. Users can charge their outdoor gadgets in an environmentally friendly way wherever they are. SUNNYBAG also developed a lineup of Powerbanks for the LEAF PRO as an intermediate storage option, so that the energy is also stored for the night.
"With its robustness and its flexibility and compactness, the LEAF PRO is the right companion for people who do not want to do without a reliable power source on their excursions on land and on the water. Convincing minimal solution for outdoor adventurers who want to get their electricity from renewable sources." ISPO Award Jury
8 Watts of power

Power Indication Color

Eco-friendly

Lightweight

Water repellent

Charging smartphone in < 3 hours
Product Specifications:
Available: on the market

RRP: 99,90 € or $