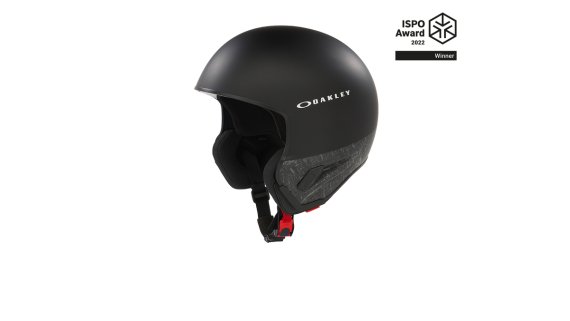 The Oakley ARC5 Pro, the brand's lightweight FIS-certified helmet for alpine racing, has been designed and developed with one of the very best athletes in recent years: reigning world champion Aleksander Aaamodt Kilde. When holding the helmet in hand or putting it on, one thing becomes clear: As one of the fastest and most accomplished racers in the sport today, Kilde's expertise provided very valuable insights into what makes a great helmet for alpine racing. The rear of the ARC5 PRO has been developed to help prevent Kilde's aggressive tuck position from interfering with his neck and body, allowing an even better and more aerodynamic shape while racing. On top, its look is sleek and stylish, yet really comfortable for a race helmet.
In a sport that favors speed and borderline recklessness, there is no room for half measures. This is why the protection and safety of the racer are key, and the ARC5 PRO includes an array of technical features designed to support performance and safety at all levels. The implemented M-FORGE® Composite technology sets a new standard in terms of both performance and sustainability, as the shell material is fully recyclable.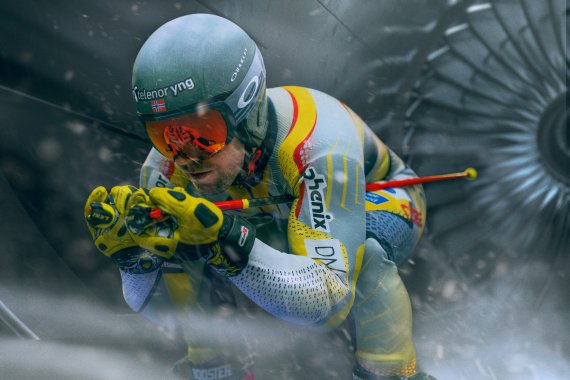 Through improved impact attenuation performance, M-FORGE® delivers superior safety, compared to traditional materials, and with a lighter helmet shell weight. Especially when it comes to repeated impacts, the technology performs better than other materials, also with less rebound, which is reducing deceleration forces. On top of its safety aspect, the shell material is also sustainable as it's fully recyclable.
Dual density foam added to the fronts and sides of the helmet underneath the shell material has been added to lessen the impact of the gate if it hits the helmet. MIPS integration reduces rotational forces on the brain caused by angled impacts to the head.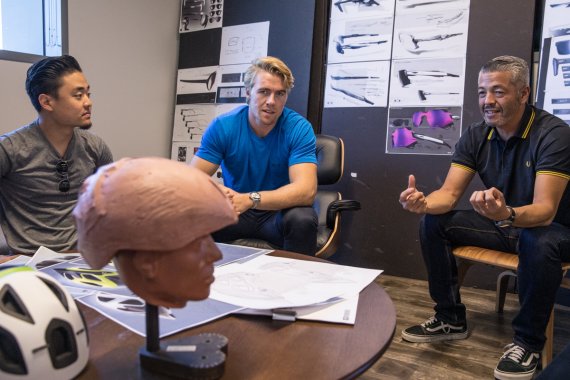 chin guard can be added and removed tool free, making it easier to swap out or take off in case of emergency. Also, the emergency removal ear pads of the ARC5 PRO have been designed to be removed quickly and safely by first responders, in case the head or neck have to be stabilized in case of a crash. The helmet is tapered around the strap area to help goggles sit securely against the face and of course fits seamlessly with Oakley's Flight Path goggle, designed in conjunction with the ARC5 PRO for a seamless fit. Oakley also offers an athlete signature series Flight Path goggle designed by Kilde that sheds light on his heritage and interests.  
"My signature goggle with Oakley is inspired by Norwegian Vikings… I had to go with Flight Path because it's the optimal goggle for racers like me who need that extra field of view and a sleek, seamless fit«, explains Aleksander Kilde functionality and backstory of the goggle.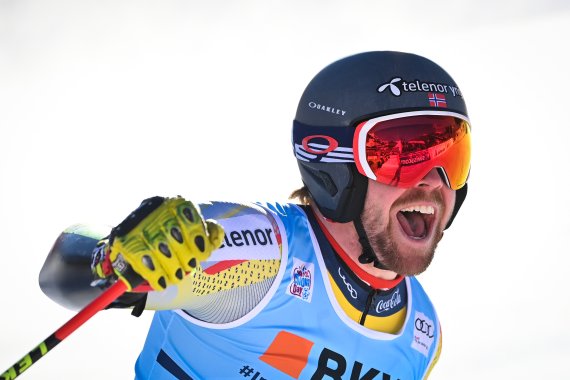 "My first impression of the helmet was that 'it's the perfect package.' It's like wearing nothing, while still feeling very safe and fast. It fits perfectly with my goggles… And while it feels safe and light and comfortable, another nice feature is that you can hear really well in it, which is actually pretty critical when you're skiing. The field of view is also really next level, both for upright skiing or when you're in the tuck position. The ARC5 PRO really gives me everything I want in a helmet." (Aleksander Aamodt Kilde, World Cup champion Alpine Skiing)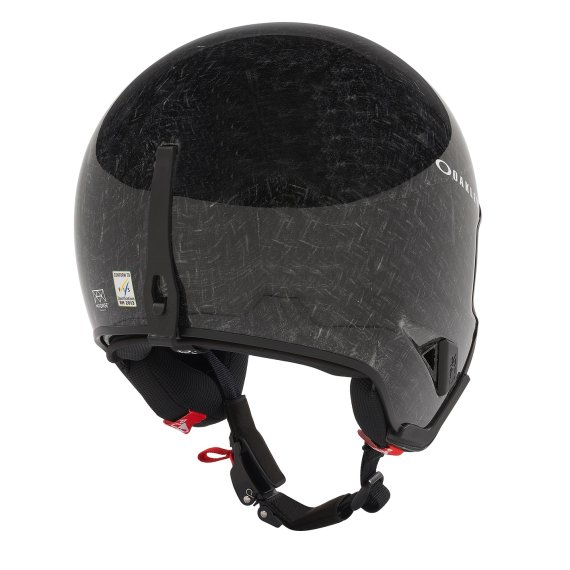 The ARC5 PRO is Oakley's first FIS-certified ski racing helmet. Thanks to integrated M-FORGE® Composite sustainable technology, it is lightweight yet offers exceptional protection from impacts and comes in different color ways.
"Overall, the ARC5 PRO packs a lot to the punch in terms of technical improvements, which had us really convinced. Aerodynamic, comfortable to wear, lightweight and secure thanks to the innovative M-FORGE® technology and other features, that's what you really want and expect from a FIS-certified race helmet." ISPO Award-Jury
M-FORGE® Composite Technology for hard-shell products
super-tuck shell design
Gate protection foam
MIPS® protection system
FIS-certified and developed in collaboration with world champion Aleksander Kilde
emergency removable ear pads & tool-less chin guard
Product specs:
M-FORGE® Composite Construction helmet shell
MIPS® Brain Protection
EPS
Polartec® Power Grid™
comes with a helmet carrying case
Sizes: Small (53-56 cm), Medium (55-59 cm), Large (57-61 cm)
Colors: Blackout, polished black, white
Weight: 655g (740.5g with chin bar)
RRP: € 539.99