Sports Business: Inspiration for Heads of the Sports Industry
One like no other - many industries claim that about themselves. And it's certainly true, but the sports industry is a very special one: With a particularly high level of passion, but also with knowledge, training and know-how in particularly in demand. It doesn't matter whether it's about the skills for a double backflip on skis in the backcountry or advanced textile technology in the production of sustainable fibers for outdoor products. 
At ISPO.com, we know the ins and outs of the sports industry because we're in the thick of it. Here, it's all about backgrounds and news that move the sports business and excite, inspire, and inform us as an industry.
The sports business is a so-called cross-sectional industry, which occurs in a variety of relevant markets and extends into a wide range of industries.
Roughly speaking it always has to do with sport and its various forms of competition, play and movement. That's why it's not easy to quantify the sports business as a whole and globally. The economically relevant areas include sports equipment sales and sports services, but also advertising, sponsorship, media rights and sports facilities.
Serious Constraints in the Sports Industry Due to the Pandemic
Globally, the volume of the global sports industry was estimated at up to $620 billion in 2015 (source: Kearney/Lagardère), with faster current and also predicted industry growth compared to global gross domestic product. The sports business is therefore one of the growth industries, albeit recently with serious constraints due to the Corona pandemic.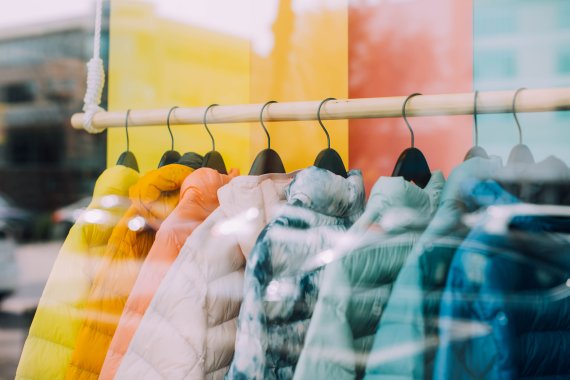 The global Corona crisis did not pass the sports industry by unnoticed, causing revenue declines of up to 40 percent in the global sports market in 2020 (source: PwC Sports Survey 2020). Sales losses hit sports organizations and events hard. The sporting goods sector delivered a mixed picture. While individual sectors such as Bike and Fittech boomed and were able to cushion the sporting goods industry better than the apparel industry as a whole, brick-and-mortar retailers in particular came under pressure. Overall, most brands, retailers and manufacturers finished 2020 in the red despite an upturn after the initial lockdown. The big exception here was China. The Chinese market remained in its role as a global growth driver and continued the average increase of recent years (source: McKinsey Sporting Goods 2021 Report).
Recovery for the sports business is forecast for 2022 to 2023, as soon as events will be possible again in a more normal form and under less restrictive hygiene regulations. 
Commerce is ever changing in the sports industry. The megatrend of digitalization is setting the entire sports business in motion, whether in the areas of eCommerce and D2C, customer experience, data and customer loyalty, or in booming sectors such as Fittech or eSports. In order to hold one's own in a world that is changing ever faster, innovative approaches are being developed in sports to ensure that the industry continues to evolve.
NEW PERSPECTIVES ON RETAIL