OutDoor by ISPO
New date on 12 - 14 June 2022
The new date for OutDoor by ISPO 2022 is June 12-14, 2022.
The permanent shift of the dates is a strategic decision due to the far-reaching market changes of the past years. Industry and trade are facing major upheavals in the global supply chain, which has changed order cycles. The permanently brought forward date for OutDoor by ISPO fits much better into the new order cycles.
"When the industry changes, we also have to find new ways," says Klaus Dittrich, CEO of Messe München. "The new dates are the ideal response to current and future challenges. Above all, they offer completely new opportunities for industry and trade."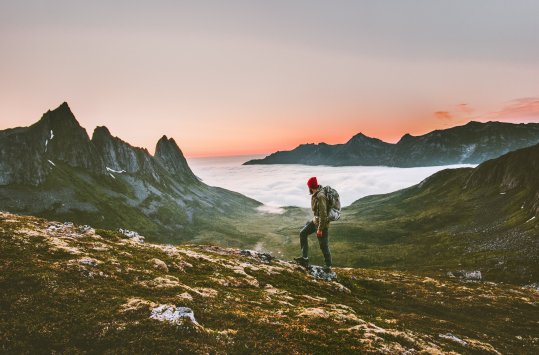 Society at the Crossroads: Together we are shaping the future of the planet.
Thought leaders, ambassadors, pioneers and innovators - for three days, the leading minds of the sports and outdoor industry will come together to exchange ideas, learn and network.
Be there when it's OutDoor by ISPO again from June 12 to 14, 2022.
Experience the exchange between brands, retailers, media representatives, speakers and consumer experts.Meet friends, acquaintances and faces of the outdoor community - see you in June!
What exhibitors and participants say
"We've found exactly the modern platform we need given the current market changes."

Arne Strate, Secretary General EOG
"We look forward to reaching and inspiring attendees at OutDoor by ISPO with our message."

Harald Rettich, Teamleader Corporate Partnerships Manager Germany myclimate
"Our industry has a great opportunity to take a clear stand on important social issues and solve critical challenges together. OutDoor by ISPO is a great place to do that - like a campfire we gather around."

Eva Karlsson, CEO Houdini Sportswear
"It has never been more important to share and work together. The environmental crises we face require collective action and I look forward to an open debate and discussion on how we address this."

Julian Lings, Senior Sustainability ManagerVF Outdoors Brands at VF Corporation