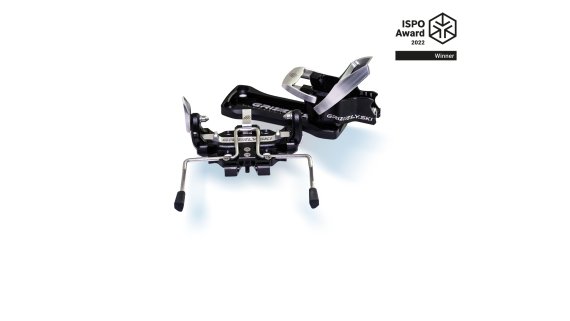 The GR Olympic Rent is an ultra-light ski touring binding designed for ski rentals. It is based on the brand's award-winning GR Olympic binding. As ski touring is booming, rental stores face an increasing number of rental customers and they need to simplify and speed up their work. »We feel the increase of interest in the skimo sport in the rental stores. When I had been trying to find a solution to deal with a lot of customers as quickly as possible, an idea arose to do it with one key only«, explains Jozef Gáborík, founder and developer of the binding. 
The GR Olympic Rent is easy to adjust and caters to a range of different shoe sizes. »We managed to do it by finding a solution to save time in the rental stores in order to provide services very quickly and efficiently. With one key, you can set the shoe position in a range of 70 mm. The release force is to be set with the same key. Long story short - one key along with two screws, and you are set.« This quick and easy one key adjustment for all settings helps to save time and effort when adjusting the bindings. The bindings can be adjusted easily according to the size of the ski boot, as well as the release force according to the weight of the skier and their skiing skills.
Some pin bindings are only adjustable around a small range of boot sizes, which is a problem when you deal with all sorts of different customers in terms of skill level, height, weight, boot size etc. The GR Olympic Rent solves that problem with an adjustment range of up to 70 mm. This way, ski rental providers are more flexible and are able to give out skis in certain lengths to a variety of people and not only to a limited customer group with a certain boot size. It also includes adjustable din settings from 6 to 10 to ensure the release mechanism working properly for different customers. »With one action, you set the value of release force up and to the side. It is easy, practical and still within ultralight weight.«, describes Jozef Gáborík the mechanism of the adjustable heel.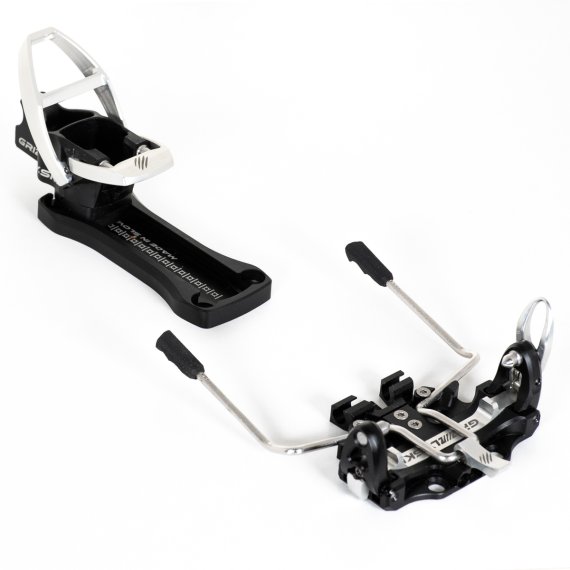 For beginners or pros alike, the ski doesn't carry itself up the hill when ski touring. This is why a lightweight solution also makes sense in rental bindings and why GRIZZLY.SKI uses aircraft aluminum, as a light material for their bindings.
The GR Olympic Rent also includes a crampon adapter, a security ski brake and two heel heights, coming in at just 194 g, making it a super lightweight in its class. The pin mechanism is easy to use and the rear fin helps place the skis on the backpack for carrying. Overall, the GR Olympic Rent is a sophisticated and lightweight rental binding that is easy to adjust and handle for both rental operators and customers, which is immense important for beginners and intermediates to enjoy their mountain experience.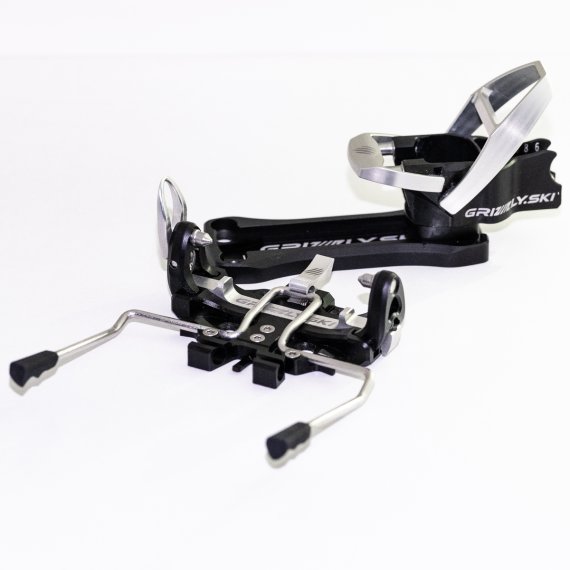 "Whenever I saw people leaving the rental store with such heavy skis and bindings, I felt really sorry for them. Today, I am looking forward to seeing the ski mountaineers enjoying the movement on the snow with as much lightness and joy as the GRIZZLY.SKI GR Olympic Rent pin binding is able to provide." (Marián Zaťko, General Manager GRIZZLY.SKI)  
"The GR Olympic Rent is light and very easy to adjust for a range of different boot sizes and din settings. Especially the wide adjustment range of up to 70 mm is a bonus and makes work in the rental store easier." ISPO Award Jury
very lightweight for easier uphill

easy to adjust for both rental operators or users

wide range of adjustment for different boot sizes

safety bindings with release force adjustment and ski brake

two heel heights and a fin for easier carrying or storing
Product Specs: (Info-Box):
Crampon adapter

Safety ski brake

Two heel heights

One key adjustment for all settings

Lifetime warranty on pins

Color: Silver

Weight: 194 g

Release force setting: 6 to 10

Designed for rental companies: Wholesale pricing on request.

Available from October 2022