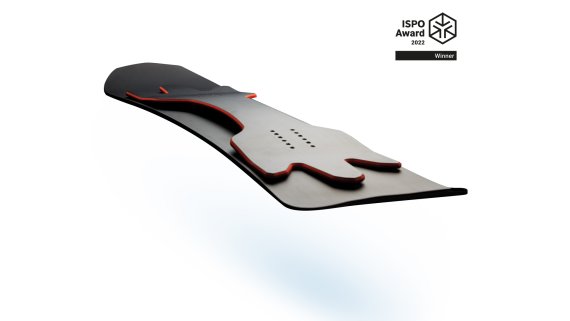 Even at first glance at the Doubledeck snowboard is noticeable that this is not a standard snowboard. Rather, the board consists of two elements: the "motherboard", which is very similar to a conventional snowboard at first glance. And the convex arched bridge mounted on the deck in the binding area of the board - the so-called Bow Construction. This visually striking difference from a conventional snowboard is largely responsible for the board's performance.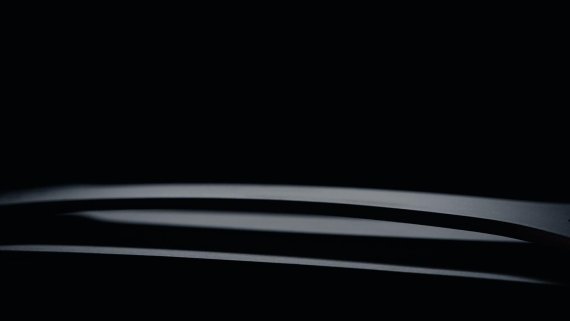 The prestressed bridge is not firmly connected to the motherboard but is fixed to the board with screws so that it can move. This allows it to sink when loaded by the rider and to shift at the support points in the direction of the nose and tail. This mechanism has a positive effect on the power transmission and the riding characteristics of the snowboard and causes an easier turn initiation with better edge pressure on the effective contact points of the board at the same time. The bindings on the Doubledeck snowboard are mounted on the pre-tensioned bridge. This elevated binding position provides improved power transmission compared to conventional bindings. The interaction between the specially designed motherboard and the bridge creates a so-called spring effect under load. This prevents the board from getting stuck and thus also reduces the risk of falls. In addition, the design also allows higher jumps, because the pre-tensioned bridge actively supports the jump.
The short answer to this question is: all snowboarders. The new technology makes learning to snowboard easier. "Beginners will learn snowboarding much faster because falls due to cramping are almost impossible with the Doubledeck.", explains Andreas Kramer, inventor of the Doubledeck snowboards. At launch, the board range consists of a freeride directional in two versions, each for women (lengths 145 cm, 149 cm and 153 cm) and men (lengths 155 cm, 159 cm, 163 cm). The shape and flex of the Bow Construction bridge are matched to the respective board length.
"We have consistently received very positive feedback on our boards during the testing phase. I am firmly convinced that every snowboarder who straps on one of our boards won't want to ride any other board." Andreas Kramer, founder of Doubledeck Snowboards
Early Entry - Fast learning success for snowboard beginners

Improved carving performance for advanced users

Better freestyle characteristics: support during takeoff

High and precise power transmission due to the elevated binding position
"Doubledeck has rethought the classic snowboard. The at-first-sight unusual Bow-Construction stands for innovative technology. It has the potential to make snowboarding easier for beginners and better for experienced riders." ISPO Award Jury
Key data
Product range: boards for women and men in different lengths

Price: 899,- Euro

Available from: September 2023