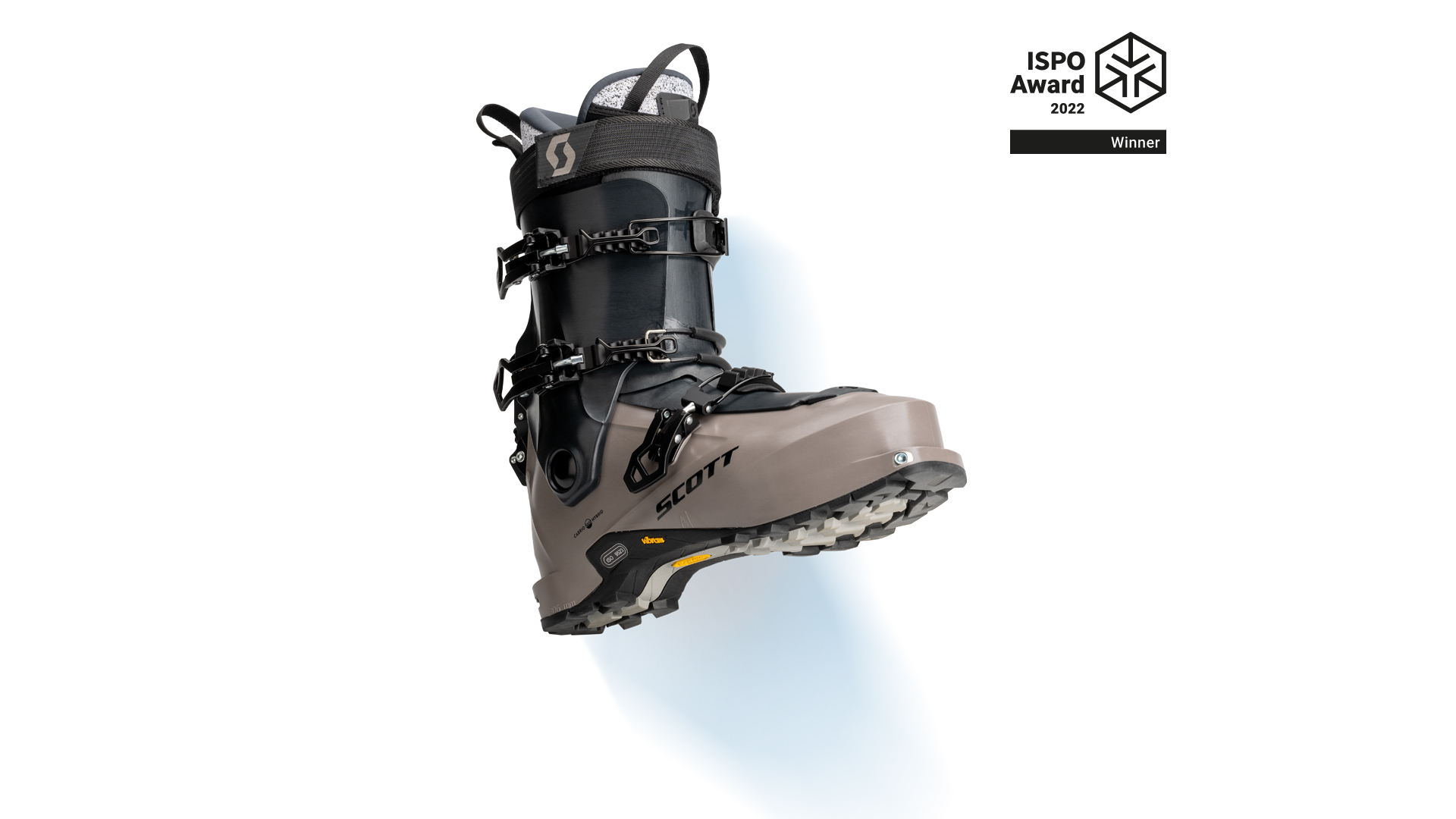 Based on the well-proven Cosmos design, this new ski boot from SCOTT uses more than 50% recycled and biobased materials per weight. The liner uses GRS certified fabrics, the shell and cuff are made of Pebax® Rnew® and the strap is made of 100% recycled polyester. From these first lines, you have probably guessed it: The big idea behind the SCOTT Cosmos Re-Source ski touring boot is the eco conception of the product.
SCOTT commits to use more than 50% by weight of eco (natural or recycled) material in its growing Re-Source collection. To do this in the boot category, the brand took apart their iconic Cosmos Ski touring boot and looked at each part individually. After a thorough analysis of all the 75 pieces of the boots, then came the tricky part: The team from SCOTT had to chose the best material possible to achieve their Re-Source collection criteria, whilst keeping a high level of performance - for the boot overall but also for its individual parts. Biobased materials can for example be found in the cuff, the shell, the tongue and other plastic parts of the boot. Recycled materials can be found in the strap, boot board and the liner.
Materials have been chosen to respect the planet, as recommended by SCOTT's Re-source criteria. To avoid petroleum based plastics, large parts of the boot are bio-sourced: 92 percent of the plastic parts are made from Pebax® Rnew®. The brand has worked with this material before in their Re-Source hardware collection, and the material proved to be a good and durable fit for ski boots, too. Pebax® Rnew® is a bio-based material transformed from Rilsan oil in France, using castor beans from India. The power strap is made from 100 percent recycled materials, the lining of the liner is also in parts from recycled material and the bootboard has been changed to use cork material.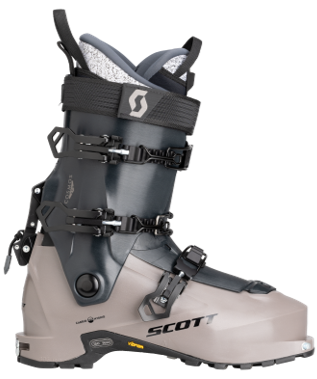 The SCOTT Cosmos Re-Source still comes with all the perks of a performance oriented ski touring boot: A flex of 110, certified tech inserts, rear hook ski-walk mechanism, adjustable forward lean, cuff rotation of 60 degrees, Vibram® bi-density rubber soles and memo fit liner foam. And for all those that insist of adjusting their forward lean it also comes with two angles and is adjustable to either 12 or 14 degrees. All these features make this touring boot a great companion, when you care about your footprint but also about fresh powder lines.
"At SCOTT we aim to maximise the sustainable nature of our products while still maintaining their hight level of performance through innovation, technology and design. With the Cosmos Re-Source ski touring boot, our product team has really pushed to use as many eco-responsible materials as possible."
Andrew Goodman, Scott CSR-Manager
"Lessening the footprint of material choices is key to reduce the impact of gear. With a great amount of parts made from recycled materials or from biomass, for example using Rilsan oil extracted from beans, this ski touring boot from SCOTT is an amazing example of blending functionality and sustainability."
ISPO Award Jury
92% of plastic parts made from biomass instead of petroleum based plastics

100% recycled power strap

light-weight and versatile 

replacement liners available to keep skiing the boot even longer


 
Product specs:
Flex index: 110

Forward lean: Adjustable 12° or 14°

Cuff Rotation: 60°

Last width: 103,5 mm

Approx. weight: 1380g (size 26.5)

Size: 23.5-31.5 (half size only)
RRP: €629,90
Available from fall 2023