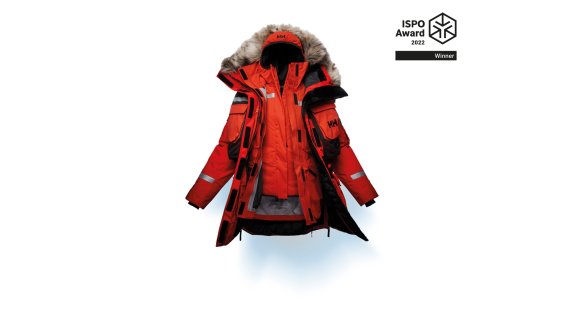 The Arctic Patrol Modular Parka 2.0 is impressive, even powerful and voluminous. Perfect for the target group of professional outdoor enthusiasts and workers in Arctic conditions. Also thanks to recycled fibres, a contemporary finish.. In relation to its numerous layers, an outer robust shell and inner jackets, the design is lighter than expected. The overall concept of the parka convinced the ISPO Award jury. Helly Hansen is very proud of the award win. "We are honored to receive the ISPO Award for our upgraded Arctic Patrol Modular Parka," says Kristoffer Ulriksen, VP of Lifestyle & Collaborations at Helly Hansen. "We're proud of the work that we do alongside our professionals, taking their insight to create purposeful designs that can meet their needs even in harsh and changing conditions. This award acknowledges this collaboration and the attention to detail that our designers put into every single piece, and we are thrilled to be taking home the ISPO Award for this new parka."
Professionals who live and work in the unpredictable Arctic developed the parka alongside the designers. Furthermore, Helly Hansen worked with Arctic scientists and professionals to gain a better understanding of the conditions they face and the kind of gear they need to live and work daily in polar climates. The parka consists of 4 layers that can be worn together or separately to provide individual protection. The extensive features include: a stretchy, body-hugging insulation, a waterproof/breathable shell, a durable outer parka and a functional vest is on top. Each layer is lighter and more breathable while providing protection and durability. Layering at its best.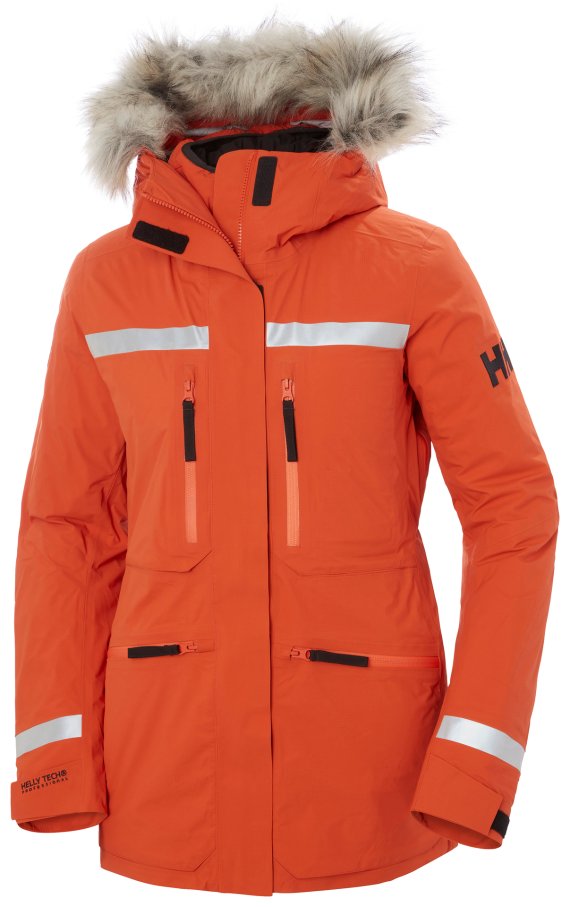 The Arctic Patrol Modular Parka 2.0 is a convincing representative of its kind and offers plenty of functionality. Thus, it provides optimal warmth and weatherproof protection even during changing activities and fluctuating weather conditions. Based on the findings of Arctic scientists that weather is becoming increasingly unpredictable in the Arctic and around the world, the insulator was developed from a flexible, breathable and not least recycled stretch fabric. This allows for better air circulation on warmer days, while the body mapped insulation provides warmth on colder days. In addition, the insulator is equipped with reflective details to ensure safety, security and visibility when worn as a standalone piece.
The production of the parka was made with responsible aspects in mind. The insulator jacket is made with a breathable recycled stretch fabric and its insulation is made of 85% recycled material. The insulation in the outer parka is made of 100% recycled material. The shell jacket features LIFA INFINITY™ technology, part of Helly Hansen's most innovative and responsible waterproof/breathable technology to date, which includes a membrane achieved without the use of chemicals as well as a minimum of 50% recycled content and a PFC-free DWR treatment. A whole series of new material innovations can be found in the award-winning parka.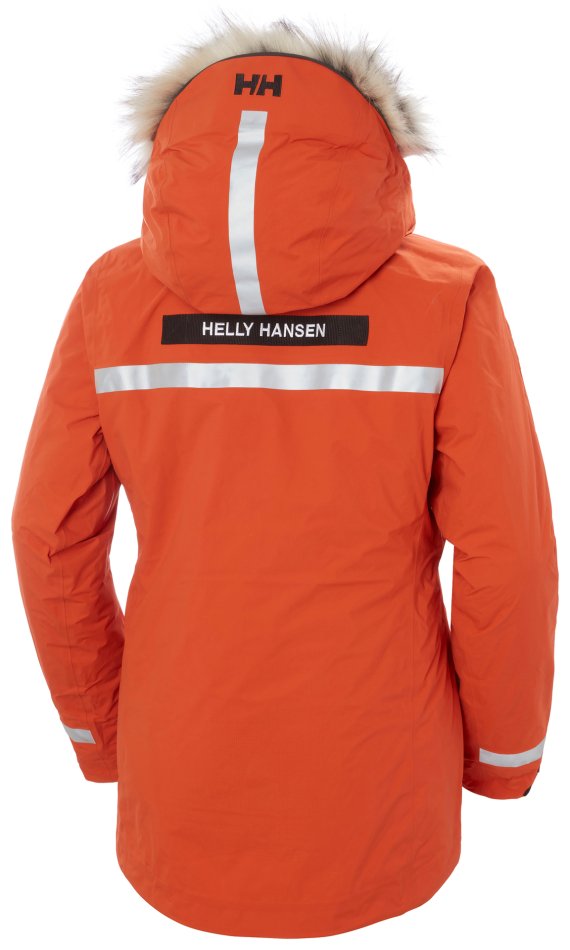 The parka itself is tailored and developed for a specific target group: People seeking versatility and functionality for fluctuating activity levels and changing weather, including milder, wet conditions to extremely cold conditions. The benefits for retailers and users of the Arctic Patrol Modular Parka 2.0 are numerous, also thanks to the modular structure of the individual layers. "With this parka, we wanted to offer maximum versatility and functionality through a modular design, with each piece offering optimal performance and protection when worn together and when worn as standalone pieces", Kristoffer Ulriksen emphasises the advantages of the parka.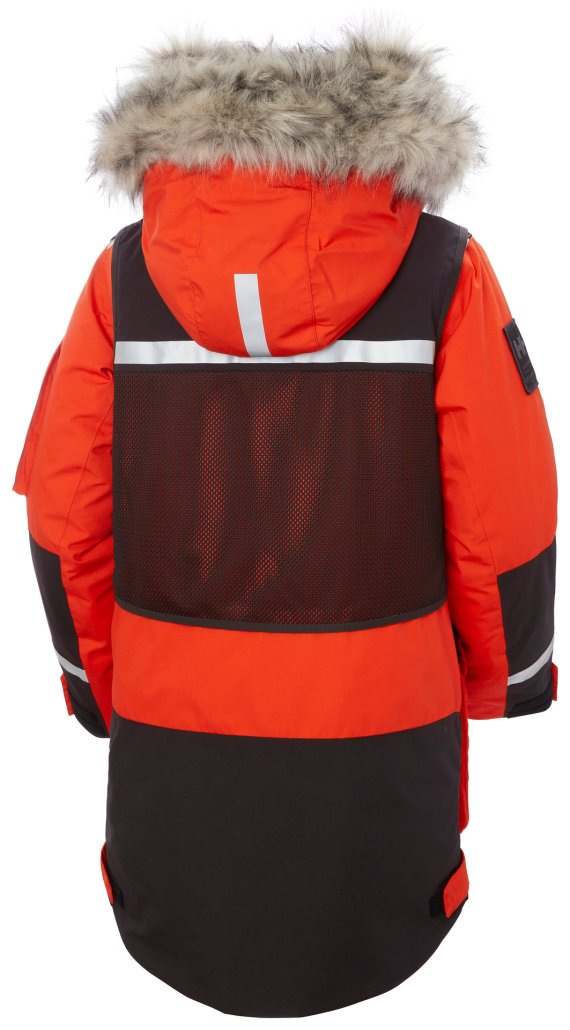 "Absolutely impressive how the individual layers of the Arctic Patrol Modular Parka 2.0 interact with each other. The massive construction of the parka at first impression brings surprisingly little weight with full equipment. Modular is to be taken literally with this parka. The individual layers can be freely combined and adapted to the external conditions. Robust, highly functional, this is how a parka for tough professional use under extreme conditions should be constructed." ISPO Award Jury
Bi-stretch

Breathable

Eco friendly

Lightweight

Recycled

Reflective

Waterproof & Windproof
Product Specifications:
Available: Fall/Winter 2023

RRP: 1.800,00 €