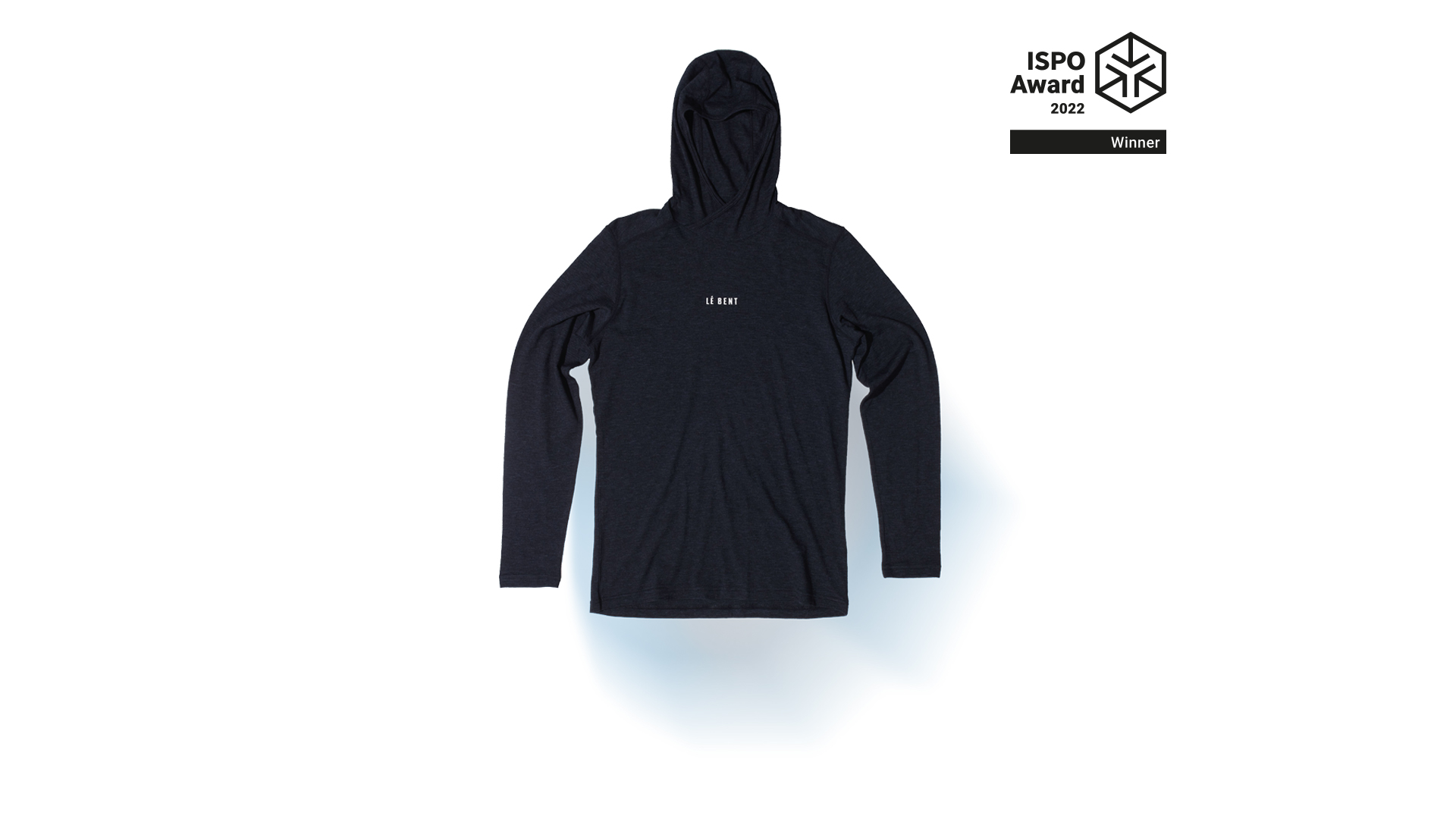 The name says it all: the new Feathertop Ultralight Hooded LS Tee from Australian brand Lé Bent is not only particularly lightweight at 125 grams, but also sustainable. Instead of petroleum-based fibers, the hoodie consists of the regenerative fibers merino wool and bamboo. Also, no aggressive chemicals are used in the production of the loose bamboo fibers, combing, spinning and dyeing.
The Le Bent Feathertop hoodie was developed in collaboration with Nuyarn's innovative yarn spinning technology. The ultra-light blended fabric is made of merino wool and bamboo, with the two fibers working in perfect harmony. The merino fibers absorb moisture vapor, while the bamboo fibers absorb water droplets. The result is maximum moisture management and breathability while retaining warmth.
Unlike conventional spinning processes that compromise the natural potential of the fibers by twisting them into a rope-like structure, Nuyarn technology combines the merino and bamboo fibers into one yarn without severe twisting. This creates a structure with more volume and ventilation, improving the natural properties of the fibers and leading to better performance.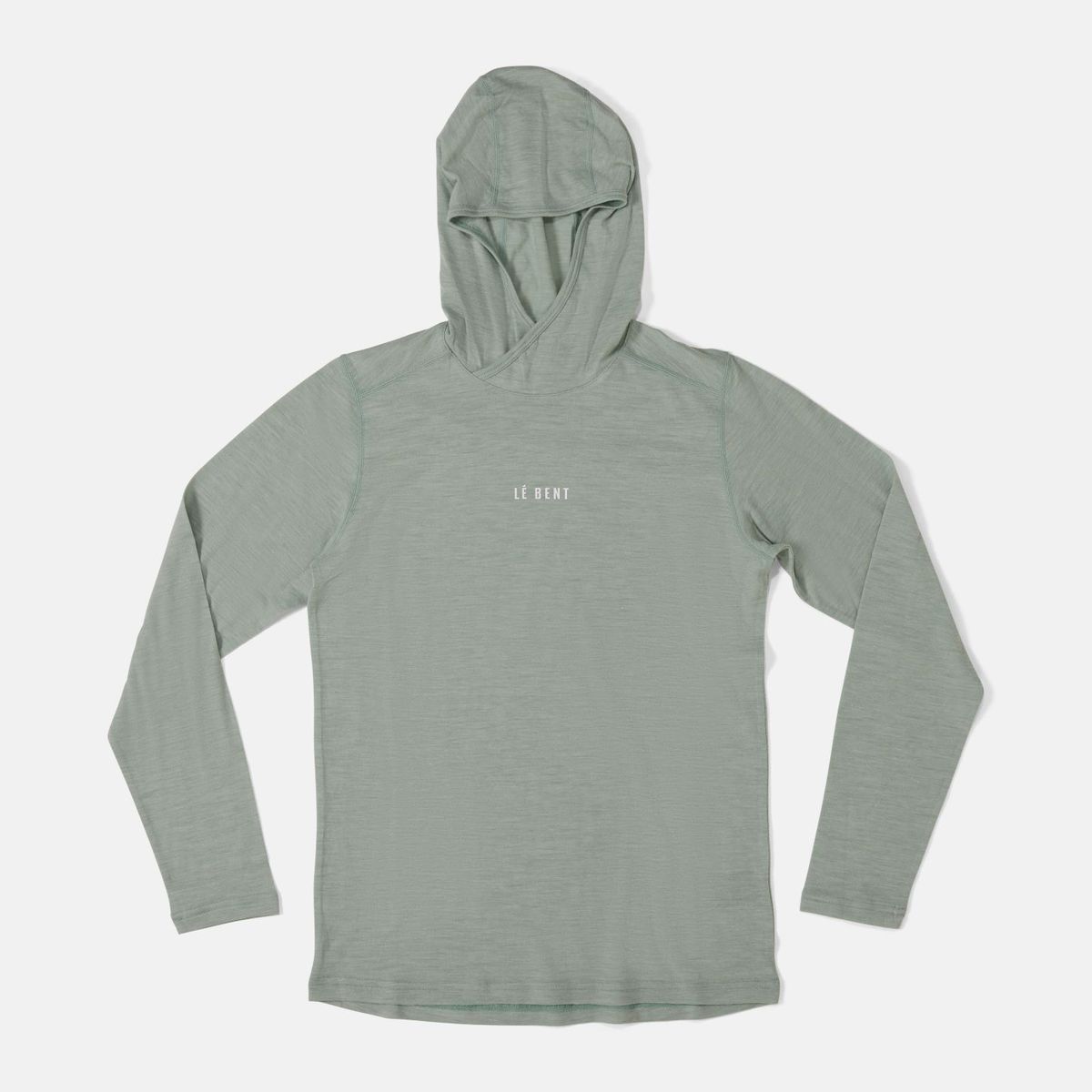 The soft yet durable Feathertop hoodie is designed for high performance sports, winter sports, outdoor and trail running. The shirt's high breathability and moisture management, as well as its ultra-light weight, make it ideal for year-round use.
The Le Bent Feathertop hoodie will be launched in fall 2023 in a men's and women's version.
Particularly lightweight and soft

Resistant to abrasion

Breathable

Sustainable and versatile

Moisture regulation

Quick drying

Heat regulating

UV protection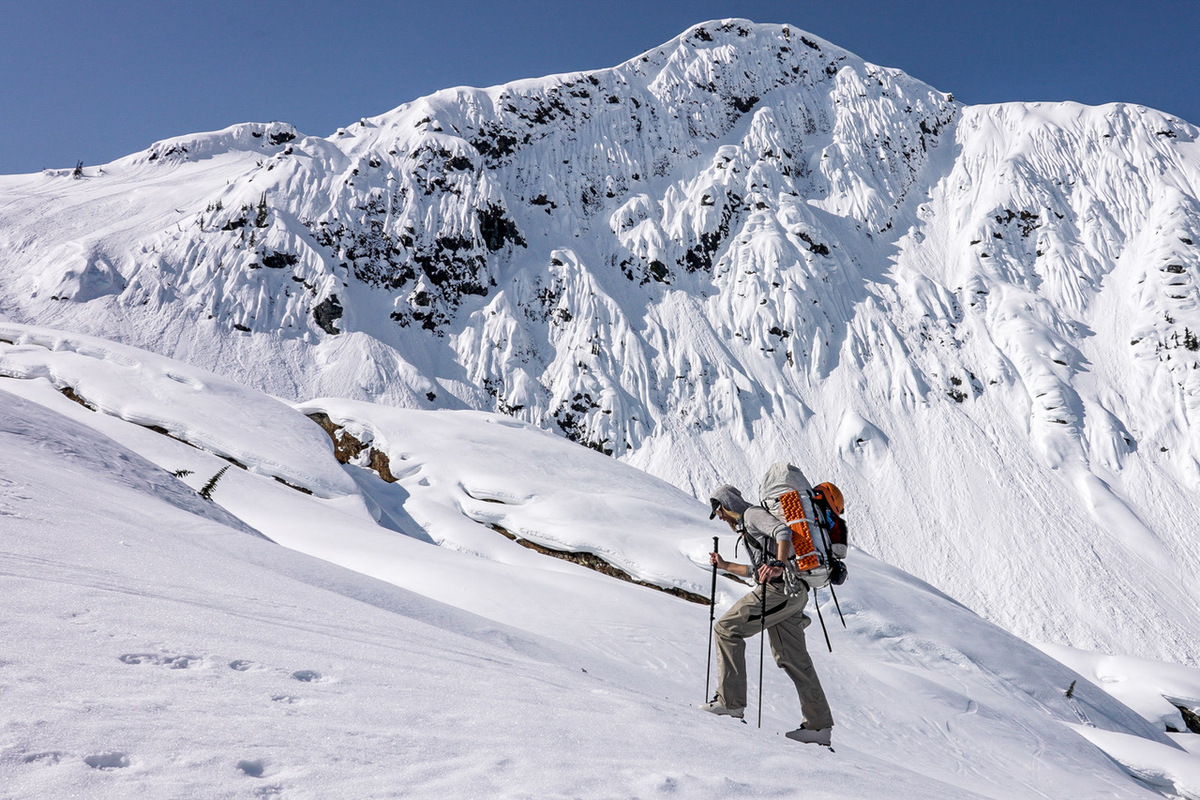 "It's really exciting for Le Bent to partner with Nuyarn. We share similar values and a desire to create performance apparel that ultimately enhances the wearer's experience. In developing our Signature Blend of merino and bamboo with Nuyarn's innovative spinning technology, we have created something quite special and unique in the marketplace which has now been recognized with this award. It's very humbling and the whole Le Bent team are stoked." Simon Blondel, Mitbegründer von Lé Bent
"The lightweight, soft material feels particularly comfortable, yet brings a certain robustness. The division of labor between merino wool and bamboo makes the hoodie a versatile top for a wide range of activities." Jury ISPO Award