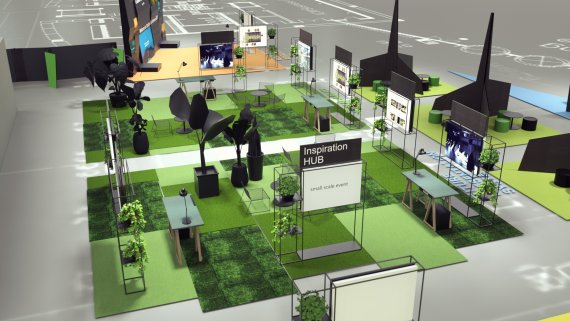 OutDoor by ISPO in June 2022
New date is from June 12 to 14, 2022.
The permanent shift of the dates is a strategic decision due to the far-reaching market changes of the past years. Industry and trade are facing major upheavals in the global supply chain, which has changed order cycles. The permanently brought-forward date for OutDoor by ISPO fits much better into the new order cycles.
"When the industry changes, we also have to find new ways," says Klaus Dittrich, CEO of Messe München. "The new dates are the ideal response to current and future challenges. Above all, they offer completely new opportunities for industry and trade."
Attention!
The information below refers to the past OutDoor by ISPO.

Information on exhibitor registration for OutDoor by ISPO 2022 will be coming soon.
Exhibit
Companies wishing to exhibit within the pre-built curated spaces are in the right place if they want to exhibit their innovations and brand insights that reflect these trends and subjects in selected products, processes, materials or embody corresponding attitudes in their products and services.
Speak or moderate
Organizations that want to give keynotes, facilitate workshops, or contribute to other formats in the topic-oriented sessions are in the right place if they have best-cases, insights, solutions, data, or inspiring stories that add value regarding these topics.
Partner or curate
Companies or organizations that are active in this environment or can identify with the topics mentioned are in the right place if they want to support the purpose of the event, can contribute new perspectives or expertise and are looking for new networks.
Interested? Get in touch now and request an individual offer.