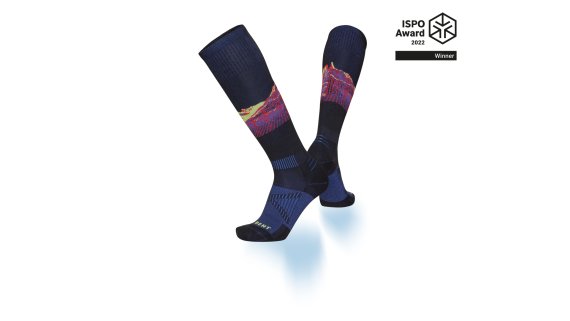 Many a skier knows the problem: the snow conditions are perfect and the day is still long, but the feet don't want to go on. Often this is because the socks don't fit properly or the boots - or simply both together.
Australian brand Lé Bent has teamed up with ski pros Cody Towsend and Elyse Saugstad to develop an ultra-lightweight sock that is designed to do one thing above all: be highly functional. The sock is made of merino wool and bamboo fibers. Both materials together not only provide ultimate softness on the skin and best comfort. The high wool content also ensures an antibacterial effect and prevents the development of unpleasant odors.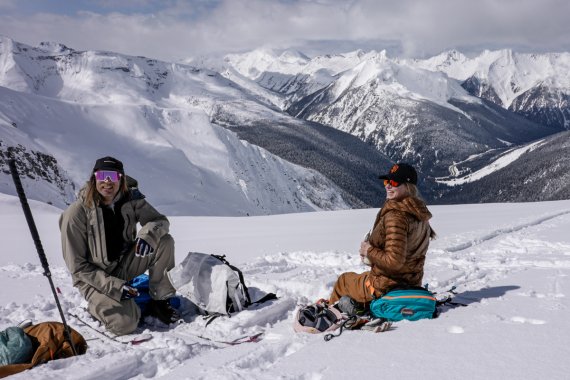 In addition, the key innovation is exceptional breathability and important temperature regulation. This is made possible by the integration of large mesh inserts on the upper foot and under the arch.
In addition, Lé Bent wants to counteract the formation of blisters on the heels. To this end, the company has equipped the heels of the socks and the inside of the upper welt with innovative silicone grips. These adhere to the inner lining of the boots and thus prevent the sock from slipping back and forth or being pulled down, which is usually the cause of blisters. Rounding out the cohesive concept is a semi-compression fit on the leg.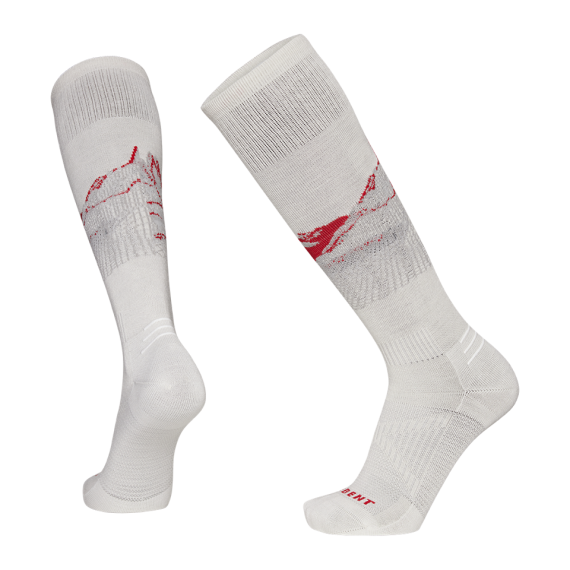 The sock was developed together with US big mountain and backcountry skier Cody Townsend and his long-time partner, US professional freeskier Elyse Saugstad, each as a men's and women's variant.
The socks will be on the market in fall 2023. They are ideal for skiing, ski touring and backcountry skiing.
Mesh panels for greater temperature regulation

Silicone strips to prevent slipping

Moisture regulating & breathable

Quick drying & antibacterial 

Light weight

Light compression

Heat regulating
"We're stoked to receive this award, it's a great achievement for Le Bent. Being able to work closely with the world's elite athletes to develop and craft products for a specific need, not only benefits the athletes at the highest level, but is able to enhance the experience of the everyday user. " Simon Blondel, Mitbegründer Lé Bent
"It's hard to evolve a product like a sock, but Lé Bent has done it! The silicone grips, mesh inserts and comfortable softness really won us over." Jury ISPO Award