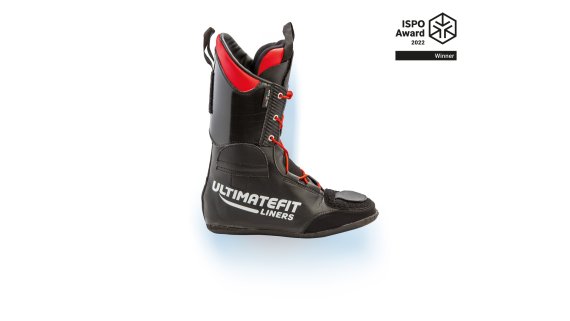 A revised edition of Mark Festor's older prototype liners could be realized with the help of an Italian liner manufacturer in 2019. The new design consists of a combination of heat moldable ankle pads made to match your ankle bones and a thermo moldable foam cradle around the heel section, providing the rear foot section an unprecedented heel bucket. The tongue has been completely defined in terms of stiffness and integration of cork material, increasing the lower leg contact with the shell, which all testers were raving about. The liner will provide an exceptional bio-mechanical ankle transmission to the shell, improve the biomechanics of the foot in its mid section and solves complex fitting issues, no matter the ski boot stiffness. »These liners are very close to the foot, responsive, providing the best edge and power transmission to the skis that I ever experienced, says Stessy, a tester from the U21, Southern Alps ski team.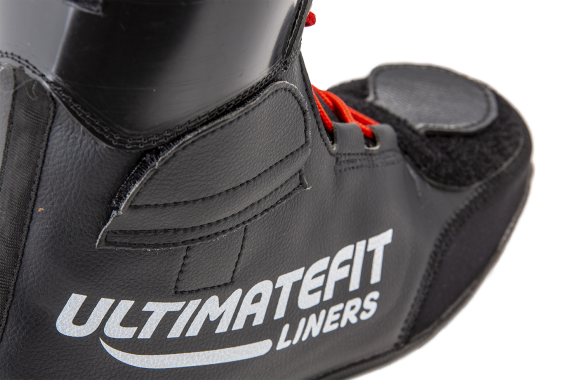 The Ultimatefit ski boot liner is mechanically solid and is easy to fit, allowing improved responsiveness for the skier's ankle. It is constructed with innovative ankle pads and a combination of thermolastic resin and foam pads around the rear foot section. And it comes with a plus in comfort in the eyes of early tester Fabio Luminati, Chief examinator ski instructor, Romandie Ski School CH: »For us it is clear that it is difficult to have comfort in a racing ski boot. At this level you have to choose between comfort and performance. But I have to say that even after half a day of skiing you don't necessarily feel like taking off your boots and the pleasure of skiing with such a boot remains for the day,.« Yet, you won't have to pay for this comfort in terms of reactivity, as Luminati continues. »The reaction you feel on the ski is very direct. With this new liner , the ankle pads transmit any movement of the foot and ankle directly and quickly to the skis. There is no more empty space or latency time!« Futher, the liner performs in all conditions, in his eyes. "Whether it's on a hard slope, in a slalom or in a powder field, these boots are comfortable and perform very well. It's great to finally be able to combine the two!"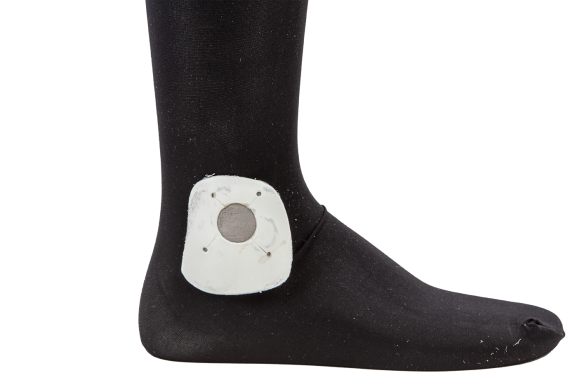 The Ultimatefit FIS ski Race liner is recommended for performance shells and racing ski boots from shoe sizes 21.5 to 31.5. It is a great customization solution, making it easy to blend different technologies, such as special thermo lining material or special ankle pads. For the liners to work, they must be fitted by trained  skiboot technicians.
The patented technique may also be integrated in production OEM liners. ULTIMATEFIT wishes  to provide the key ski boot manufactures the support in the development of this innovative technology in their range of shoes, especially for the performance shoes or junior racing program.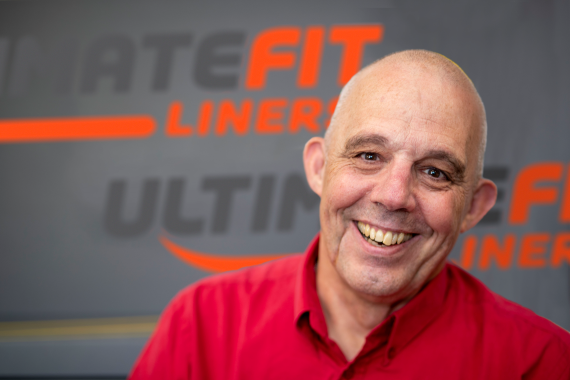 "The Ultimatefit liners will remain my legacy to the skiboot industry. Over 40 years of fitting, working with all the different liners, testing and finally putting together what I felt like being the best liner you never had, ever…" Mark »Shoedog« Festor, Ultimatefit founder  
"Fit is key if you want a ski boot that performs. These liners allow to be fitted precisely in race or performance shells. Their design speaks through the heel section, tongue and toe box speaks for themselves." ISPO Award Jury  
liner that fits the foot, not the shell

for more precision without compromising comfort 

more toe room and greater ankle support

snug sensation without uncomfortable vise-like grip
Key data:
Size: 215-315

RRP: €375,00

Available in stores from mid 2022