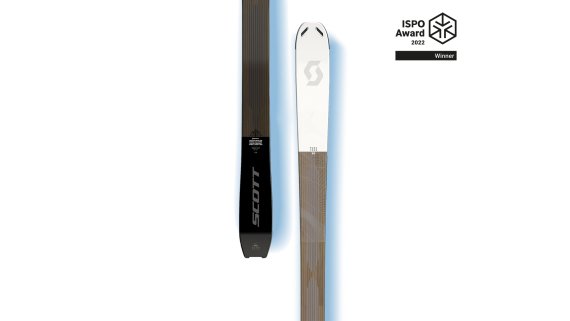 It is rare that you only encounter long runs of fresh and fluffy powder when going on a ski tour. Normally, you encounter all sorts of different conditions, especially when you head out the whole season. With its shorter radius, longer rocker and new tip shape, SCOTT's Pure Tour got the secret recipe for versatility. The shape of this touring ski has been created to suit all conditions and terrain, and the materials have been chosen to be as responsible as possible. 
The product is then covering the two big trends of the market: versatility and sustainability. Whether you want to be cruising along or like to charge hard, this ski has different skiers in mind. In addition, a women's specific model has been developed for improved performance for lighterweight skiers. By offering all sizes, this one ski quiver will be the perfect option for many male and female ski touring lovers, from touring and freeriding to piste, catering to a higher demand of having a single, all-round ski to use in different types of terrain and conditions.
With the Pure Tour 90 and 100, SCOTT expands their learnings from the Superguide LT95 Re-source, to now offer a new high-performance ski with even more sustainable materials. 
The Pure Tour 90 in white caters to smaller and lighter skiers such as women and comes in shorter lengths of 152,160 and 168 cm. The Pure Tour 100 which is wider under foot, also comes in longer lengths of 170,178 and 186 cm and it comes in black. The design concept incorporates a clean and reduced modern look, while also highlighting the technologies and natural materials built in.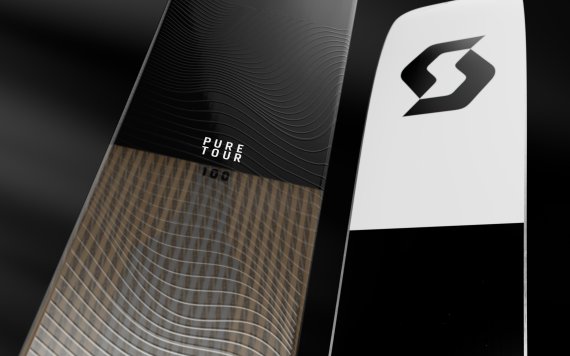 Both models of the SCOTT Pure Tour feature a number of recycled and eco-friendly materials, such as partly recycled edges, a partially bio-based top sheet and flax fibers replacing carbon fibers for stiffness. It also features a third-party certified poplar wood core from the EU, as well a base and titanal plate made from 50 per cent recycled materials.
The versatility of SCOTT's new touring ski reduces the number of skis you need to have in your quiver for all the different conditions when ski touring, from hard packed conditions and variable snow to powder. One ski that can deal with them all gives skiers a well-prepared feeling and also has a positive impact on the environment using less resources. 
SCOTT Pure Tour skis are produced in Austria, and the components of the ski are all sourced from there or countries in the close vicinity. The waste generated from production is also recycled or used to create energy at the production location. This way, the impact of the SCOTT Pure Tour over the different parts of the product lifecycle is also limited a greater deal.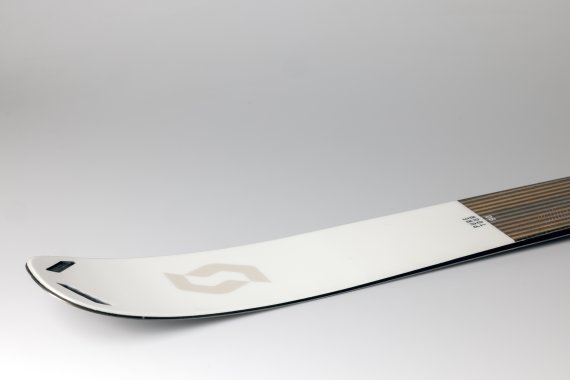 "The SCOTT Pure Tour offers a unique skiability, it allows users to charge at high speeds or cruise along. We are really pleased to introduce this ski as our next product in a line of more eco-responsible products." Andrew Goodman, Scott CSR-Manager
"With this ski, Scott takes yet another step towards a more sustainable way of making skis. Certified wood, the use of flax fibers instead of carbon and partly recycled base and titanal plates make a more sustainable and versatile ski without sacrificing performance." ISPO Award Jury
Lightweight

Eco-friendly: certified woodcore, flax fibers and 50% bio based top-sheet

Titanal, base, sidewalls & edges: Recycled from waste

Versatility for skiing a greater range of conditions

Women-specific sustainable ski for lighterweight skiers
Product specs:
100% 3rd party certified Wood = EU Poplar

100% Flax Fibres = EU Flax

80% Recycled Titanal plate = Germany

50% Recycled Base = Austria

50% Bio-based Top Sheet = France, Rilsan oil sourced from India

Color: Pure

Tour 

90: white; Pure

Tour 

100: black

Sizes: 

Pure 

Tour

90: 152,160,168 cm; 

Pure

Tour 

100: 170,178,186 cm

RRP: €849

Available from fall 2023