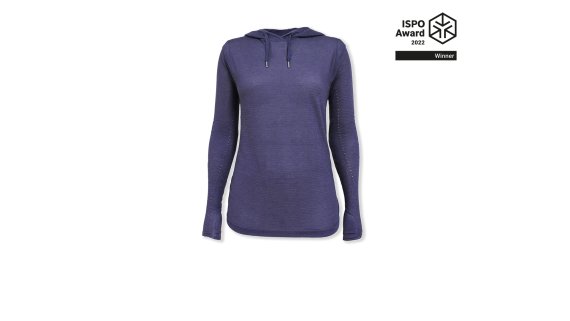 Especially in soft sports categories like Athleisure, Yoga and Pilates, comfort and sustainability play a particularly important role. With the new Seamless Athleisure Set, Portuguese seamless specialist Sidonios Tech has developed a workout combination, consisting of leggings and a long-sleeved shirt, that avoid petroleum-based stretch fibers. The future will bring limited editions and collaborations with different designers and brands.
Instead, 100 percent TENCEL™ Lyocell components are used:  TENCEL™ LUXE, Lenzing's first lyocell filament yarn, as a substitute for petroleum-based filaments, blended with TENCEL™ lyocell staple fiber. This made it possible to create a seamless bi-stretch product that uses only one raw material source and thus may be suitable for circular processes.
Just like TENCEL™ fibers, the TENCEL™ LUXE filament yarn is made from cellulose pulp. This is derived from wood from sustainable managed forests in accordance with the Lenzing Group's strict Wood and Pulp Policy. Sustainable and resource-saving production is ensured by a closed production cycle that minimizes environmental impact through low water and energy consumption and the economical use of raw materials. For example, the process water is recycled and the solvent reused with a recovery rate of more than 99 percent. The TENCEL™ LUXE lyocell filament is a bio-based* product that is certified by the Vegan Society, and accredited as biodegradable** and compostable*** under various conditions.
In addition, these filaments offer exceptional aesthetics, performance and comfort. The versatile filament yarn can be used for a variety of applications, from activewear to denim to silk-like fabrics, knitwear and much more. The soft, smooth surface of the filament gives fabrics a silky feel and flowing appearance. They are naturally breathable and offer excellent color fastness, allowing designers to use bold color palettes.
Innovative mono-material made from cellulose / lyocell

No use of petroleum-based fibers or filaments

Particularly pleasant feel

Moisture-regulating

High-quality processing
"We are witnessing a seismic shift towards sustainability, and a growing demand for better filament solutions, particularly to replace petroleum-based materials in the activewear market. TENCEL™ LUXE Lyocell filament yarn is our new game-changing thread that is a promising alternative and a filament solution for the textile and fashion industry. It was an important step for Lenzing, as a leader in sustainable innovation, to add this highly functional and versatile filament yarn to the portfolio of fibers under the TENCEL™ brand." Vineet Singhal, VP Global Business Unit Noble Fibers bei Lenzing AG / TENCEL™ LUXE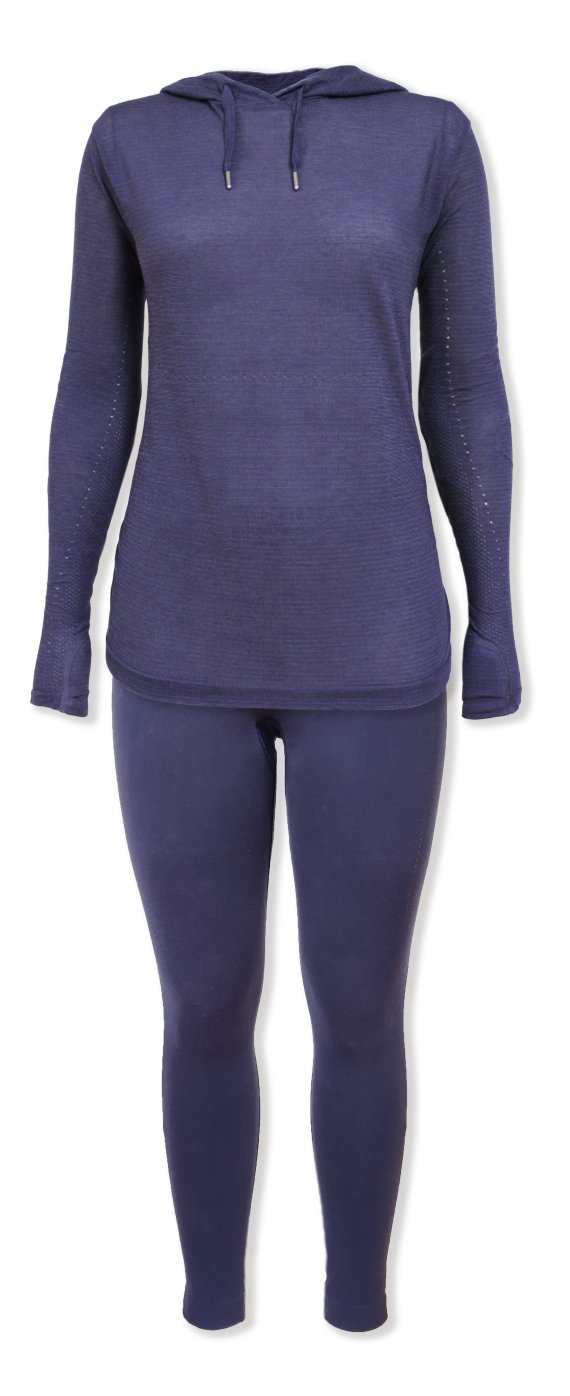 "One of the implications and limitations of seamless knitting is the need for a plaiting yarn that was until now necessarily petroleum-based because natural fiber yarns used as plaiting don't guarantee a perfect result. This created limitations on biodegradability and circularity. TENCEL™ LUXE, however, has been developed as a continuous filament yarn so it can be applied as a plaiting yarn and thus replace petroleum-based ingredients. The possibilities with this new technology in the activewear category are inspiring and endless."Bruno Sidonio, Verkaufsleiter Sidonios Tech
"The search for more sustainable alternatives to petroleum-based fibers is in full swing. LENZING proves that there is a 100 percent plant-based solution for seamless leggings and tops. Since they are made from a mono-material source, they could be recyclable, paving the way for a circularity." ISPO Award Jury
* LENZING™ Lyocell fibers and LENZING™ Lyocell filament yarns are certified Biobased Products by USDA's BioPreferred® program
**"OK Biodegradable Soil", issued by TÜV AUSTRIA
***"OK Compost Home" and "OK Compost Industrial", issued by TÜV AUSTRIA