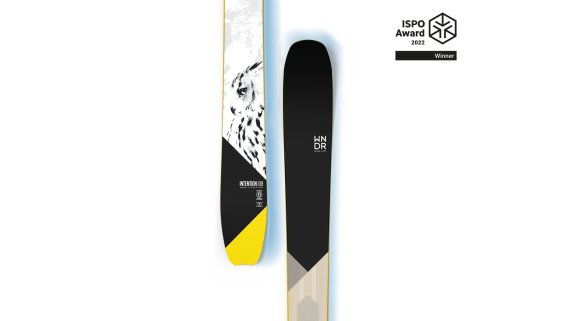 It's one thing to create products that are more easily recyclable. It's an entirely different achievement to create recycled components and integrate them into your products in house, resulting in measurably improved performance. The WNDR Alpine Intention 108 - featuring a biobased Algal Wall and Algal Core and a recycled Spiral Plate - accomplishes all of these things, proving that through biology and materials science innovation, responsible construction and cutting edge performance do not have to be at odds.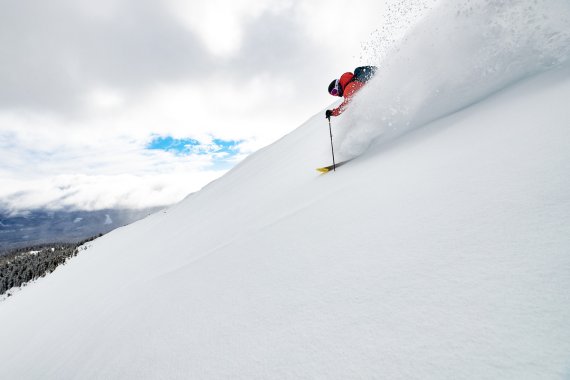 With biobased and recycled components that work together to improve damping, reduce weight, and boost durability, the Intention 108 represents the possibilities unlocked by building materials with biotechnology and materials science. Algal Wall delivers better damping performance than a typical, petroleum-based ABS sidewall, while enabling a production process that reduces waste and eliminates the need to use resins to join the 
Algal Wall to the core. Algal Core helps reduce weight while maintaining torsional rigidity.
And if you're wondering what "Algal" means – it refers to the fact that WNDR Alpine's proprietary materials are derived from algae instead of petroleum. This starts with growing microalgae in fermentation tanks to produce new types of oils, and convert the oils into materials that replace petroleum-based plastics in the ski. These novel oils also come with great innovation potential and features typically not found in petroleum-based materials. WNDR uses these new materials in their lab in Salt Lake City for ski and snowboard production.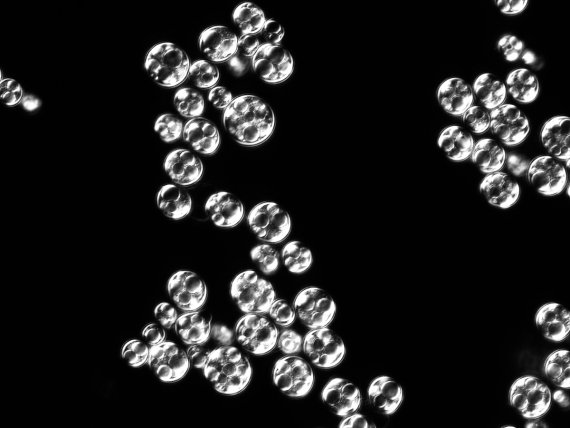 In the Intention 108, WNDR also uses the Spiral Plate, a bootplate made from reclaimed production waste that would ordinarily go to the landfill. This bootplate offers 35% better binding screw retention strength than a traditional maple bootplate, and gives the ski a more consistent flex pattern from tip to tail. 
The performance enabled by all three of these novel materials is what convinced the ISPO Jury that the Intention 108 was worthy of an award.  Furthermore, it's clear that the Intention 108 is truly a skier's ski, with an offering of six different lengths, as well as the choice between a cambered or full reverse camber profile. On top of that, you get to feel good about the choice you have made, not only from a skier's perspective on a powder day, but also on an environmental level.

The brand's mascot, a snowy owl, symbolizes the duality and balance required of a backcountry ski that perfectly blends agility, stability, and powerful edge hold. Light enough to ascend gracefully to great heights, yet an equally powerful predator, the snowy owl perfectly embodies the brand's motto of "Tread Light, Charge Hard."
With that same mindset, WNDR Alpine is already shifting the mindsets of others around environmental responsibility in product design. "For too long, there's been a consumer assumption that lower impact means lower performance," says Xan Marshland, WNDR Alpine's manager of brand development. "Our technology allows us to disprove this assumption. And with the Intention 108 as a proofpoint, our ultimate goal is to share this technology with more innovators across our industry and make biobased materials more widely available for everyone."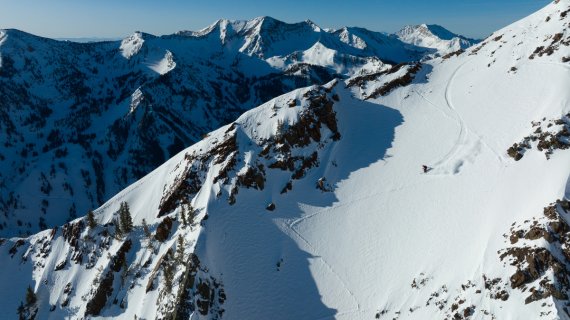 "For too long, there's been a consumer assumption that lower impact means lower performance. Our technology allows us to disprove this assumption. And with the Intention 108 as a proofpoint, our ultimate goal is to share this technology with more innovators across our industry to make biobased materials more widely available for everyone to use." Xan Marshland, WNDR Alpine's manager of brand development
"WNDR uses biotechnology (biomanufacturing via fermentation), materials science, and waste reclamation to create products that achieve greater on-snow performance, fewer petroleum inputs, and less waste output than traditional ski construction. Their Intention 108 completely changes the narrative around the performance of sustainable products." ISPO Award Jury
a more sustainable freeride ski thanks to bio-manufacturing

reduced environmental impact without sacrificing freeride performance

improved damping and binding retention strength

eliminating resins to bind sidewall and core of the ski

reduced weight while maintaining torsional rigidity
Product specs:
Algal polyurethane (foam and cast), 6%, Utah, USA

Aspen, 24%, Michigan, USA

Fiberglass, 21%, Utah, USA

Biobased Supersap Resin, 18%, Utah, USA

Polyethylene base material, 8%, Austria

Size: 164, 170, 176, 182, 188, 194 cm

RRP: €811 

Available from July 2022