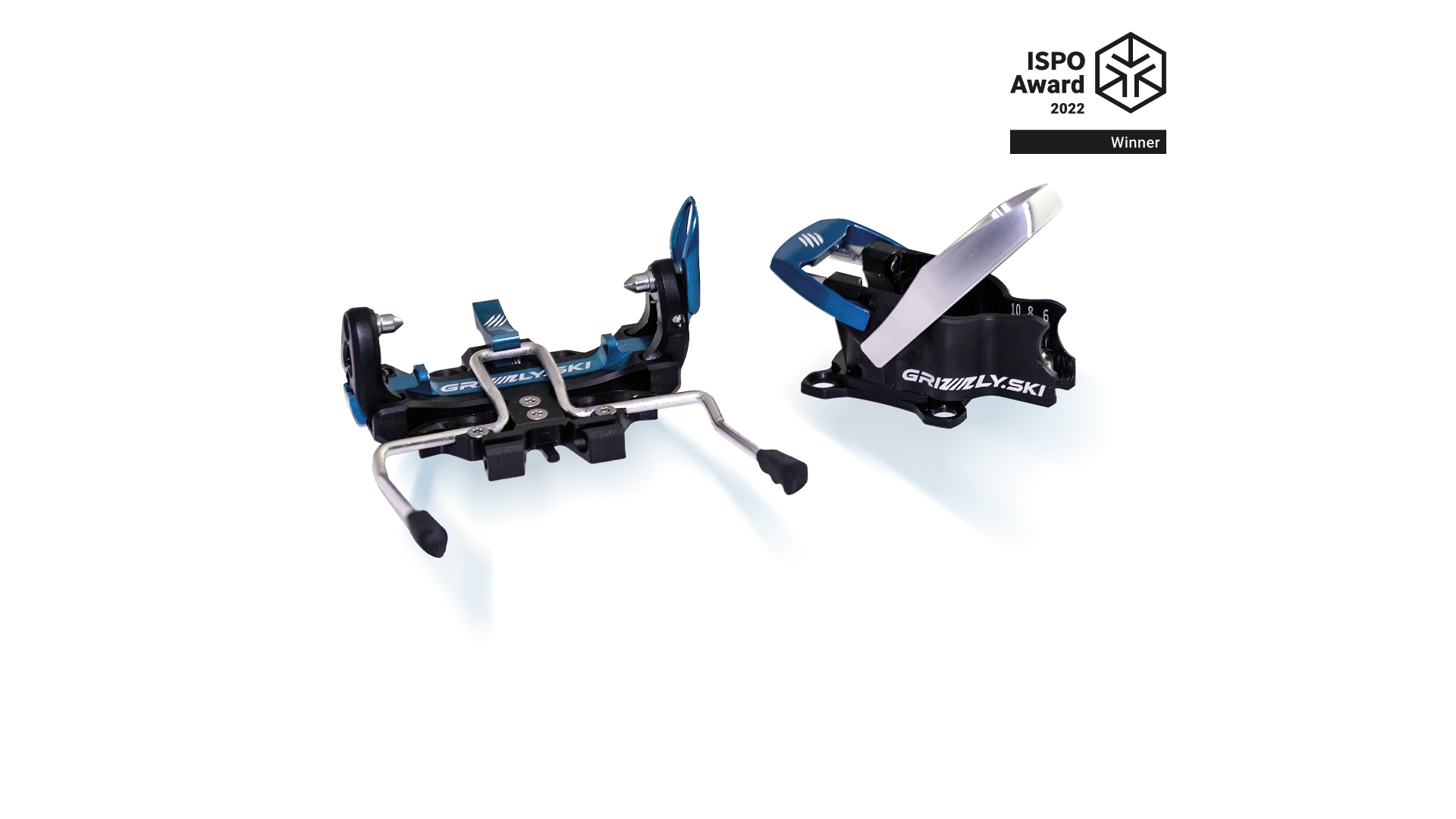 The GRIZZLY.SKI journey began with the production of ultralight bindings, mainly for athletes. Over time, the brand decided to bring the DNA of race products to the wider public. That is also why GR Olympic Tour was created, based on the award-winning GR Olympic. The lightest ski touring binding of its category has two heel heights and comes with adjustable release force setting from 6 to 10, also taking female or lighter skiers in general into account. The heel part contains a microshift range of 10 mm which makes it easier to use different ski boots. An adjustable width of a toe piece enables to take in all types of ski boots, too.
»Many of GRIZZLY.SKI features are created on the basis of talks with our clients. We are listening carefully to experiences and needs expressed and our response is the reflection within our progress. This applies also for the microshift, too«, says Jozef Gáborík, binding developer and founder of GRIZZLY.SKI. 
The idea to develop the microshift function was emphasized by the fact that many athletes are using two different types of ski boots. For instance, one pair for a race, the second one for training. »These ski boots have a different size along with a different skeleton. Thanks to the microshift function, there is no problem in such cases as one may easily modify the binding as needed«, Jozef Gáborík explains and adds: »Another bonus worth to be mentioned is that this function means no increase in weight.« The microshift function as well as the release force adjustment are easy to set and change with just one screw each.
The GR Olympic Tour comes with newly designed adjustable heel with two climbing positions "In our view, people using harder ski boots will appreciate it as hard ski boots do not have the same flexibility in the bend as racing ski touring boots", states Jozef Gáborík. The adjustable heel is also helping the service personnel to set the binding in accordance to the weight of the user, althought, in his eyes, the setting is very simple to use also by customers themselves. For this, they can use a small pocket tool from the brand.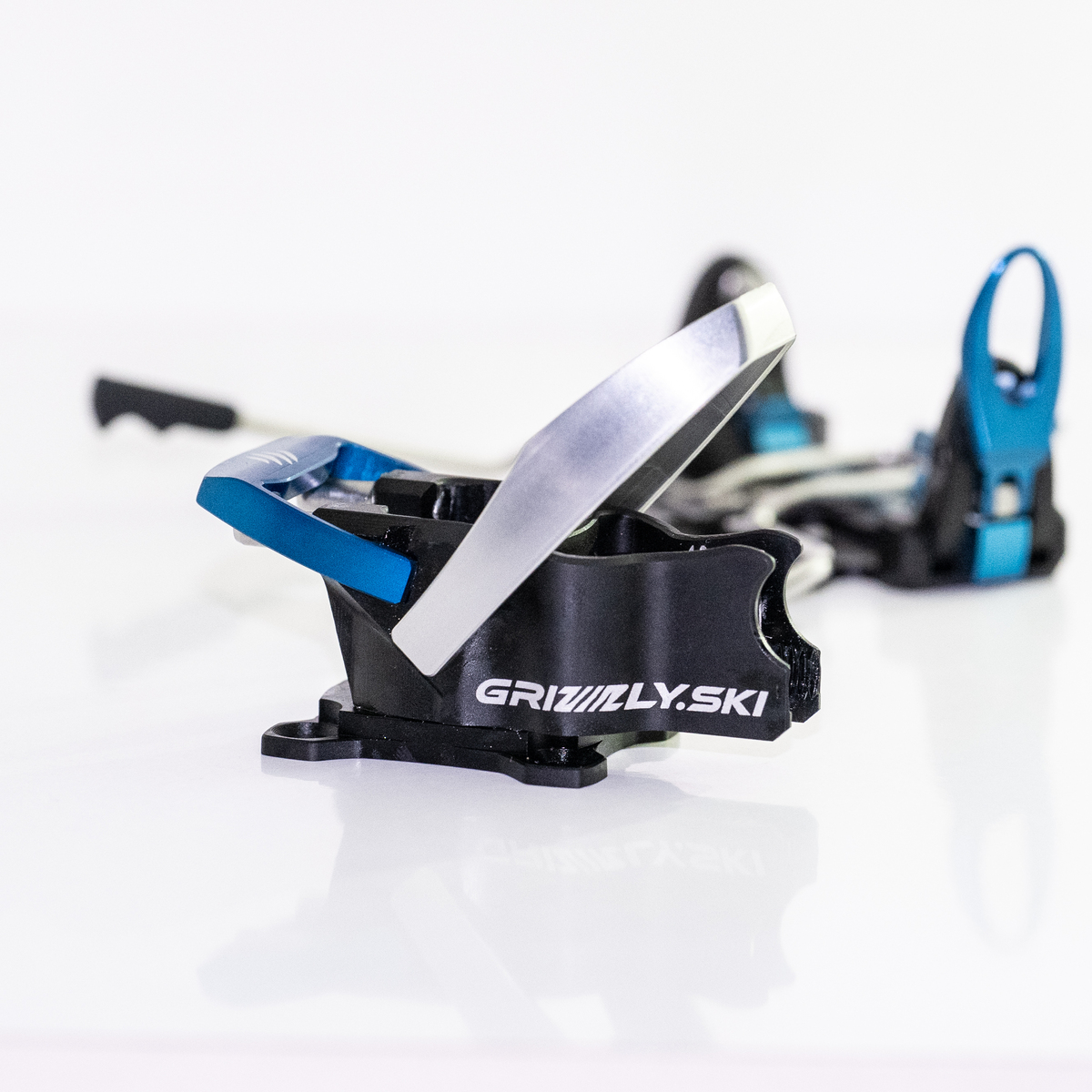 GR Olympic Tour has been made to keep a light ski set up, even with a wider ski. Integral parts of the binding are also a crampon adapter and security ski brake. Still, the weight only comes in at 148 grams. So clearly the GR Olympic Tour was created for lovers of movement in the mountains who do not want to carry excess weight. It also features the original locking system that makes stepping into the pin binding really easy. One locking arm allows the front mount to be released and locked, with a fitting time of 1.5 seconds only. A spring helps to release the ski boot from the binding in downhill position.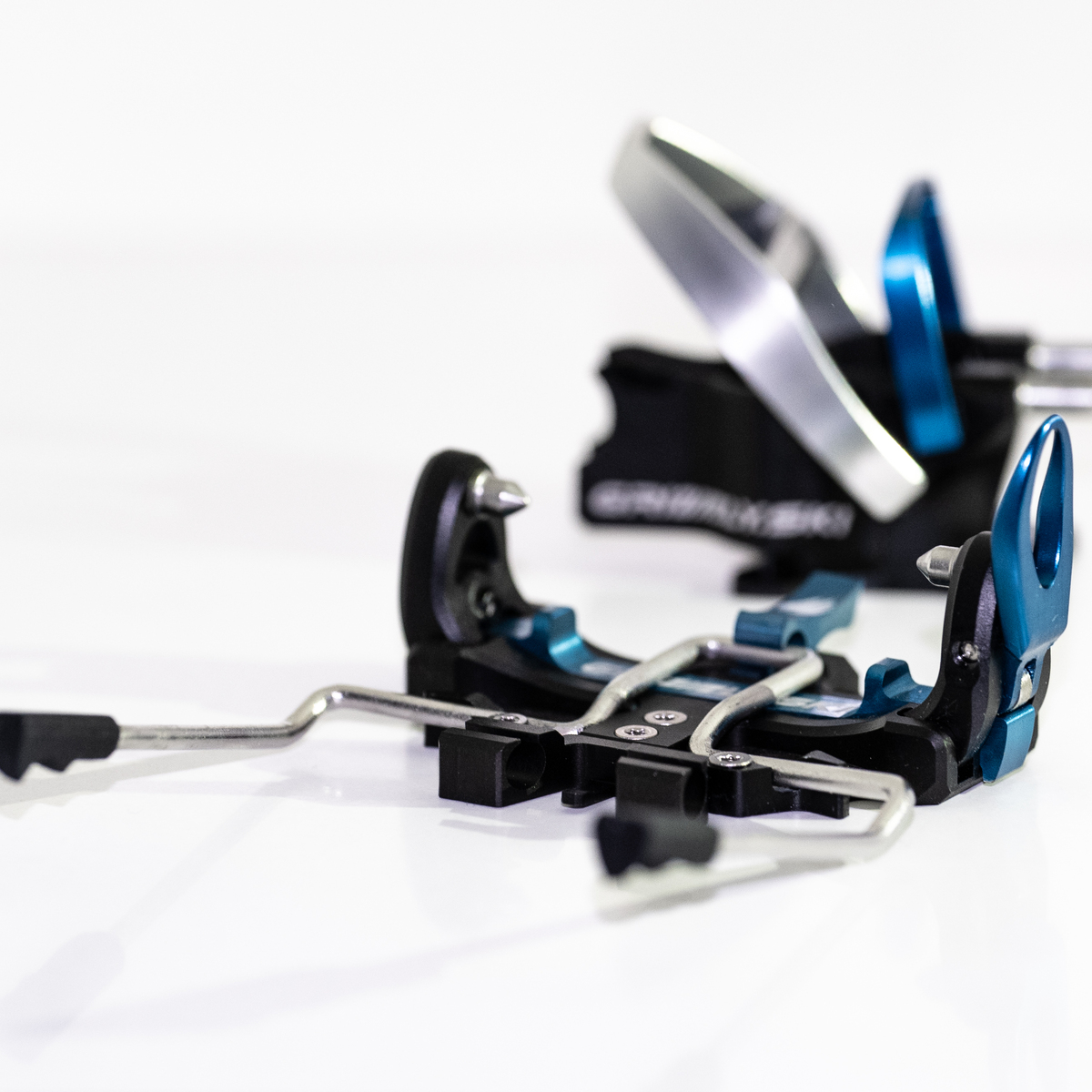 The pins of the bindings are really durable and do not break, and material wear is minimal compared to other materials on the market. Overall, the bindings are made from tough metals such as aircraft grade aluminum and stainless steel. These materials also meet the requirements for use in ski touring bindings, making them light, flexible, maintenance-free and, of course, recyclable.
»To prove that we have been caring about the security very seriously, we were searching for a material which withstands a huge burden and does not break. By reaching this goal, we are able to give our customers a "never ending" non break guarantee for pins«, says Marian Zaťko, General Manager of GRIZZLY.SKI about their lifetime warranty on the pins.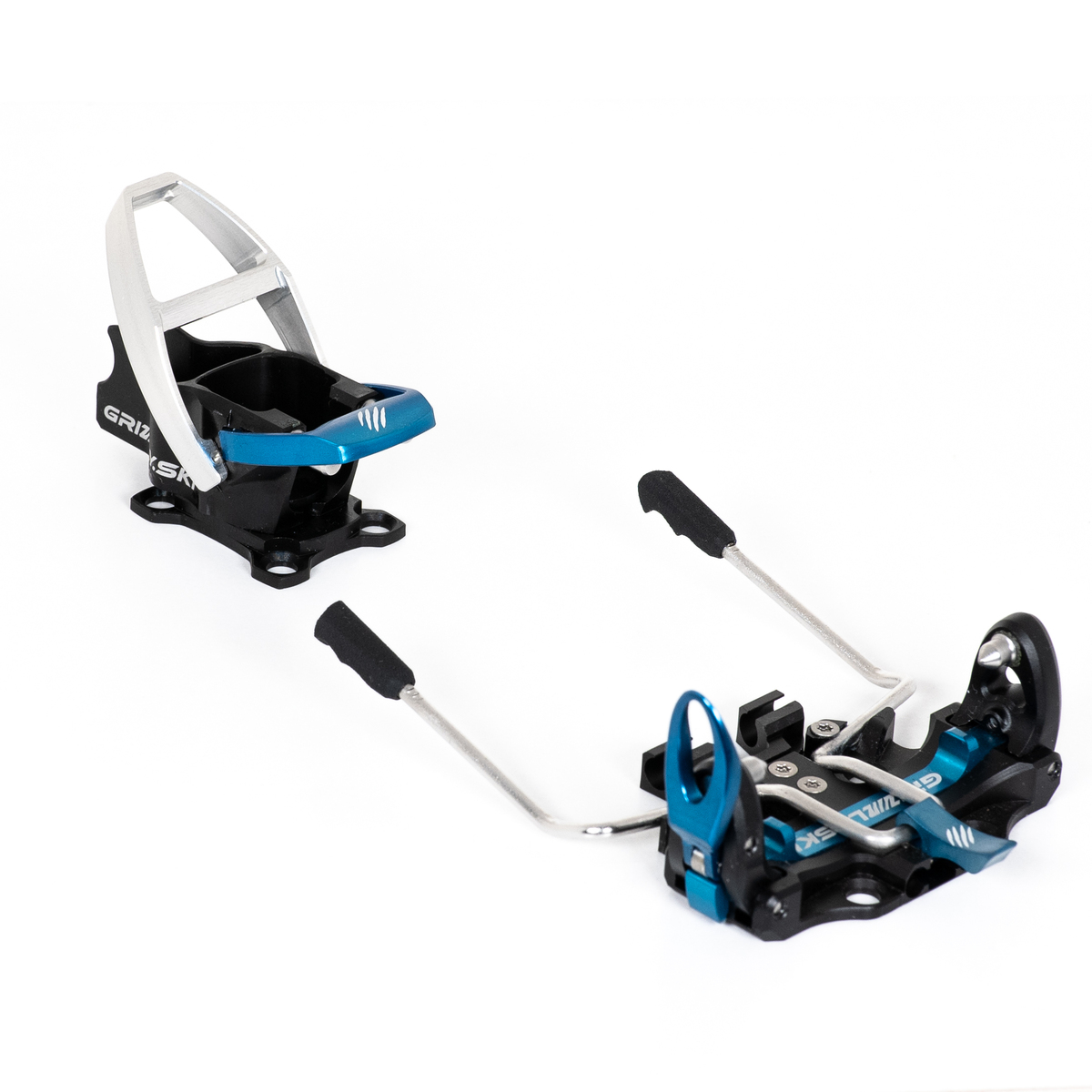 "The binding is fine-tuned from the basic construction to the last details, such as the flex or step system. Small structural changes incorporated after my feedback from the mountain slopes make this binding a unique unit that can be relied on in any situation." Jakub Šiarnik, GRIZZLY.SKI athlete, that participated in the development
"Easy to handle, quick to step in and not a whole lot of weight to carry uphill, even if your set-up is more downhill-oriented: The race DNA of the GR Olympic Tour makes it an intuitive and technically sophisticated companion when ski touring." ISPO Award Jury
lightweight: keep a light ski set up, even with a wider ski

great micro adjustment options for different boots

safety bindings with release force adjustment range from 6-10 and brake

two heel heights and a fin for easier carrying on the pack

quick locking system to allow really fast pin step in
Product Specs:
Crampon adapter

Safety ski brake

Two heel heights

Lifetime warranty on pins

Weight: 148 g

Release force settings: 6 to 10

Colors: red, blue, silver, gold

RRP: €599 

Available from October 2022