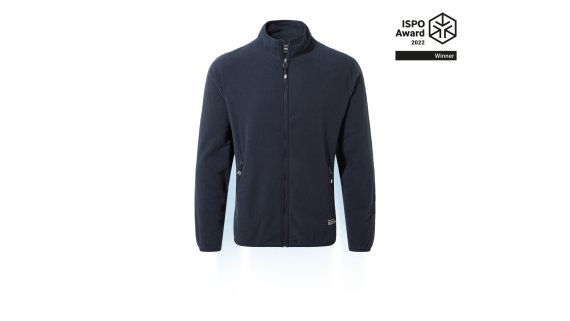 This jacket is a statement for a better future in textiles. The latest recycling possibilities have been brought together in a fleece midlayer. Carbon capturing is a new trend that finds a way onto the shelves of outdoor retailers with the fleece midlayer, bringing the consumer a real sustainable alternative in a good price-performance ratio. The ISPO Award jury was impressed by the innovative character and the consistent design. Joanne Black, Managing Director at Craghoppers, was delighted about the award: "We are delighted to have won our third ISPO award in 4 years! This further validates the efforts we take to reduce our impact on the environment in every process, to produce a more sustainable product which is built to last. We are excited about what the future holds with CO2RENU technology and look forward to helping make sustainable outdoor products more accessible."
In times like these, it is all the more important that manufacturers bring their full innovative power to bear and continue to work more on the development of well thought-out textiles and materials. For that, Craghoppers has collaborated with other experts in the development of the CO2 Jacket. "We are working with LanzaTech who has created a platform that converts waste carbon into new everyday products that would otherwise come from virgin fossil resources", Joanne Black describes.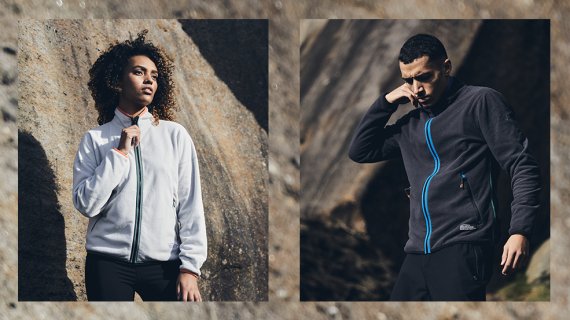 Craghoppers is committed to fundamentally offering more affordable products made from more sustainable fibers. In doing so, the brand is embarking on a path that will bring more consumers access to sustainable clothing in the future and is taking an exemplary role. This is an important step that is often neglected in sustainable clothing. For Fall/Winter 23, it is introducing an entire capsule collection of fleece made from 100% recycled fabrics that contain fibers made from CO2 industrial waste. This includes the now award-winning fleece midlayer.
It is obvious that sustainability plays a significant role in the CO2 Jacket. The development of the jacket and its material properties will certainly inspire other manufacturers.  As members of the Sustainable Apparel Coalition, we are measuring our processes throughout the product lifecycle. Craghoppers is trying to turn pollution into products. The process goes by the name of CO2RENU technology. The styles were designed and developed in Clo, a 3D design program, reducing the need for prototypes and waste. What sounds very cryptic reflects one of the latest technical solutions in textile manufacturing. By transforming carbon waste and using carbon emissions as a starting point for making recycled polyester blends.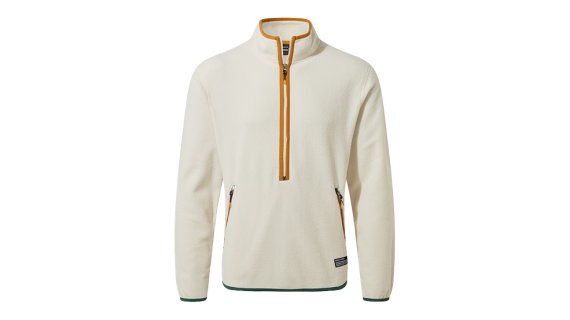 In the future Craghoppers is focusing on new products, like the CO2 Jacket, to reach people like environmentally conscious and performance outdoor kit loving consumers. The benefit to the end user is the warmth provided by the fleeces. "From an environmental side, we are using CO2 emissions as an alternative to just recycling plastic bottles", says Joanne Black. For retailers, this is an accessible, sustainable, capsule fleece range which will appeal to a wide audience. The USP is found in the newly developed material and its capabilities: It's the first fleece made by reshaping carbon waste, using CO2 emissions as the starting point to create the recycled polyester blends. This, as a new innovation in the outdoor clothing market, cannot be emphasised often enough.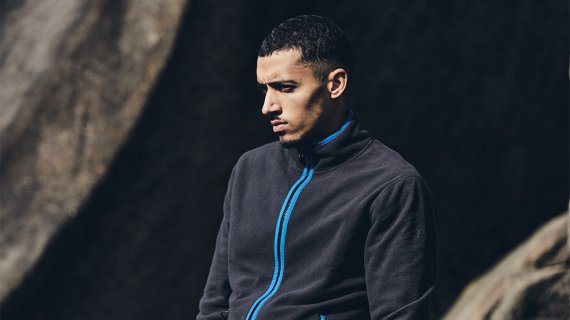 "The CO2 Jacket by Craghoppers shows in an impressive way what is currently possible in terms of sustainable and resource-saving production methods. With this product, the brand makes a statement. It is obvious that the jacket also meets high functional demands." ISPO Award Jury
Price performance ratio

Captured Carbon

Fabric 100% recycled polyester (30% from CO2)

Labels 100% recycled

Zip tape 100% recycled polyester
Product Specifications:
Available: September 2023

RRP: 80,00 € Jacket, 75,00 € half zip