ISPO Award 2021 | Jury Panels
Mathieu Ros (FRA)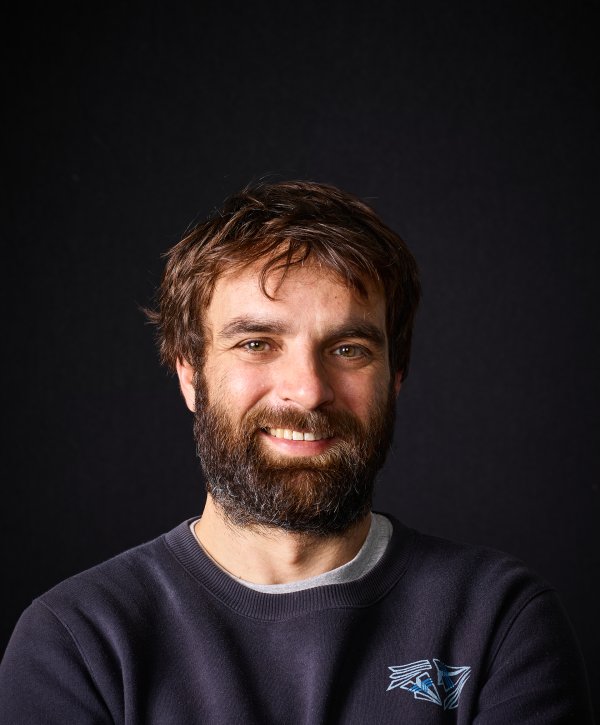 Editions Nivéales / SkiMagazin – Editor-in-Chief
Mathieu Ros (FRA)
Mathieu was editor of a major online portal for several years before joining Éditions Nivéales, France's largest action sports media company: Éditions Nivéales publishes magazines such as Snowsurf, Ski Magazine, Skieur Magazine, Grimper, Montagnes, and Vertical. Although he started snowboarding relatively late at the age of 15, Mathieu has tested more than 500 different skis and snowboards in the past 20 years.
Close
Wolfgang Greiner (GER)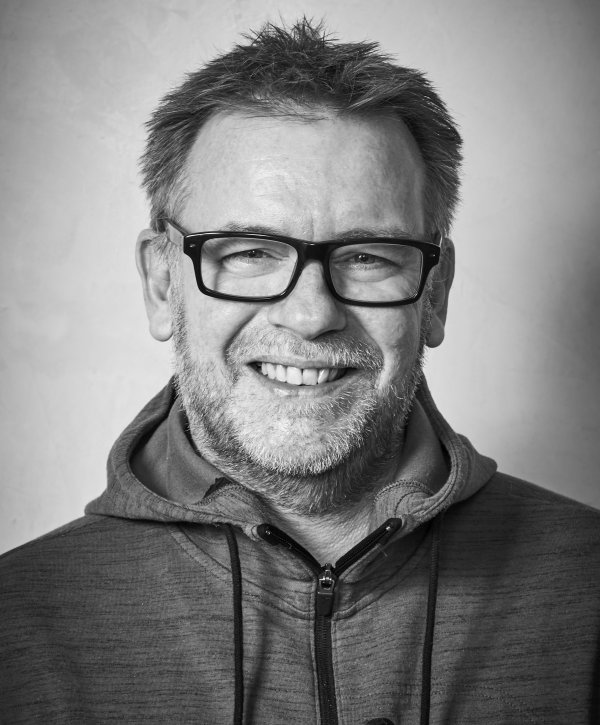 Magazine Roadtrip, Editor & Publisher
Wolfgang Greiner (GER)
For over 20 years, Wolfgang has been involved in sports and travel journalism. He is currently publisher of German SkiPresse (skipresse.de) and the new digital travel magazine RoadTrip (roadtrip.cc). In the past, he has worked for as well as published several B2B magazines and consumer magazines. Wolfgang has been involved with the ISPO Awards since the beginning of ISPO's "European Ski Awards" over ten years ago.
Close
STEFANO BAGNASCO (IT)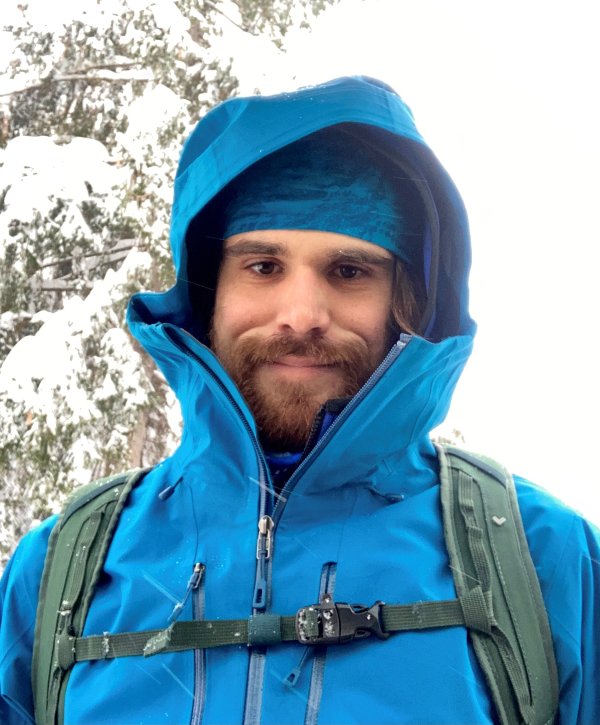 Alpine ski coach and back country skier
STEFANO BAGNASCO (IT)
Stefano is an alpine ski coach and back country skier form the Italian south west alps. He spends most of his time with skis under his feet. Now he is discovering the endurance sports like ski touring trips and long distance hiking. So he loves explore the mountains by feet. He works also like biomechanical and movement consultant in the sports industry.
"I am very attracted form innovation. It is a pleasure for me sharing ideas, experience and test with other sports enthusiasts, and evaluate the latest ideas from the world of outdoors sport"
Close
Marion Sebald (GER)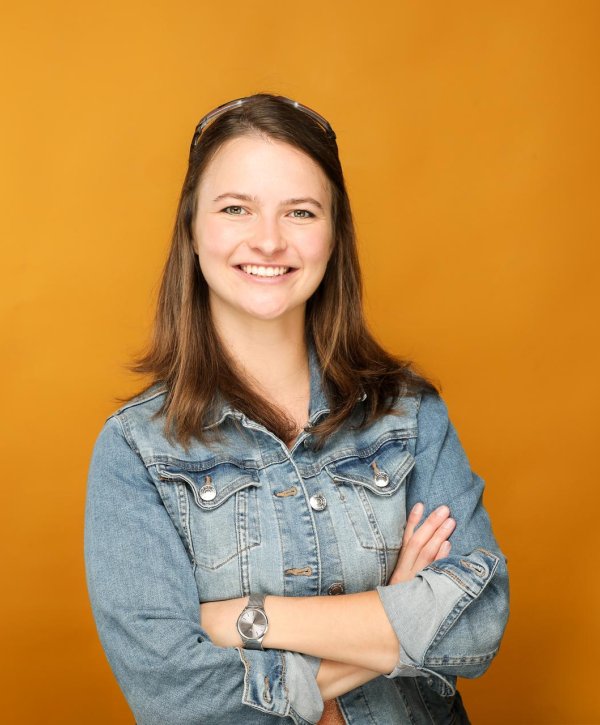 Industrial Engineer, Freerider and Instructor
Marion Sebald (GER)
Marion is a snow sports and outdoor enthusiast, originally from southern Germany, but now living in Innsbruck, Tirol. She grew up with the sporting goods retail business of her parents, which has its focus on alpine skiing and outdoor sports. Therefore, she has several years of experience with direct customer contact on the sales floor. Marion is a licensed snowboard and ski instructor and competes successfully at the Freeride World Qualifier in the woman's snowboard category. In the summer time she is a lot into mountain biking, road cycling, alpine climbing and has gained some mountaineering experience through several expeditions in South America. Also, she is very much into startups, new technologies and business models. Products and empowerment for women and utilizable sustainability solutions have a special meaning to her. With her background as an industrial engineer and her professional career in IT, she has broad knowledge about different technologies and a comprehensive commercial understanding.
Close
Olaf Perwitzschky (GER)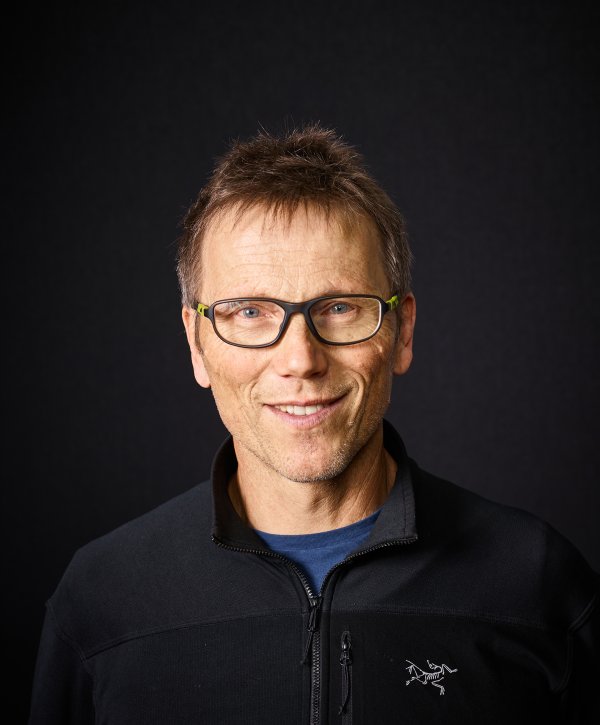 alpinlab - Publisher, Editor for test reviews
Olaf Perwitzschky (GER)
Olaf Perwitzschky is a graduate in sports and a certified ski and mountain guide. For more than 20 years he's been testing all sorts of mountain sporting goods - from functional underwear to ice climbing equipment. More than once, products couldn't withstand his checks - but, well, that's the purpose of product tests!
"I look forward to exciting innovations - especially in ski touring, the sector that experienced the strongest development in recent years. However, some submissions leave me chuckling …. and: it's only an innovation if accepted by the market."
Close
Prof. Kuno Prey (ITA)
Free University of Bozen-Bolzano – Professor of Product Design
Prof. Kuno Prey (ITA)
With a strong interest in materials and new technologies, Kuno Prey has been working as a technical consultant and product designer in the industry since finishing his studies in Art & Design. Due to several awards he gained international recognition. Kuno was involved in the foundation and development  of the faculty of Design at the Bauhaus University in Weimar before returning to his home country where he is now setting up the faculty of Design & Art at the University in Bozen.
"I love being outdoors where I especially enjoy the sparkling mountain air. As a design professor, I try to draw the students' attention to what is superfluous. The focal points of design are pleasure, comfort and safety as well as high aesthetic values, whilst ecology and social relevance form the basis of every design process. I see the ISPO Award as an ideal aid for orientation in the sporting goods market."
Close
Laurence Guyon (FRA)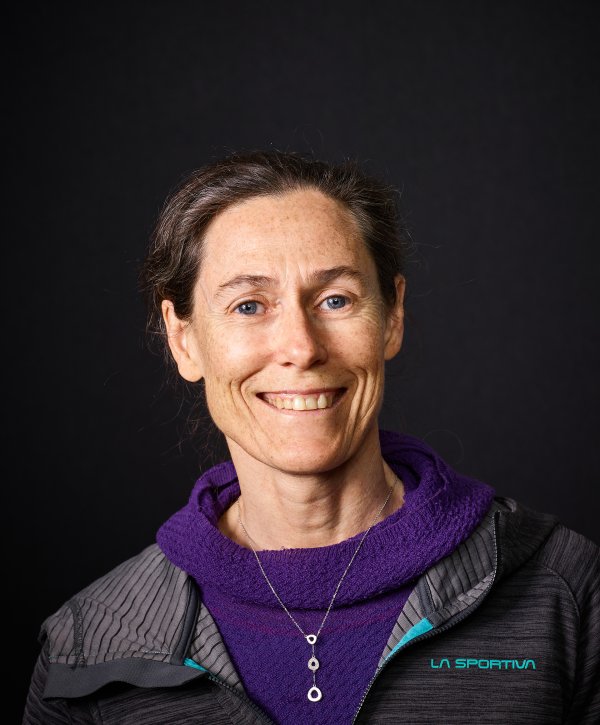 La Fabrique Verticale | Athlete / Journalist
Laurence Guyon (FRA)
From 2008 to 2013, Laurence Guyon was editor-in-chief of the french climbing magazine EscaladeMag. She is now running a website about climbing, La Fabrique Verticale, on which she provides the resources necessary for a rapid and healthy improvement. Before she got involved in journalism, she was a professional climber and member of the french national climbing team. In 1995 and 1996, in addition to her title of French Climbing Champion, she won several international competitions (stages of Climbing World Cup or prestigious Masters such as Serre Chevallier and Arco). At the same time, she studied and graduated with distinction in french literature - in 2003 she obtained a doctor's degree in this field. Today, as a passionate climber, she shares her experience and she is the author of several books about climbing.
« I'm regularly testing and writing reviews about new climbing products, in order to inform my readers. I'm especially interested in the innovation and design of new gear I receive: function, weight, breathability, and resistance are really important but not only. The sustainability and environmental factors play an essential role. The equipment must be « environmentally compatible », i. e. with the respect of nature in manufacturing and recycling. »
Close
Alexandra Schweikart (GER)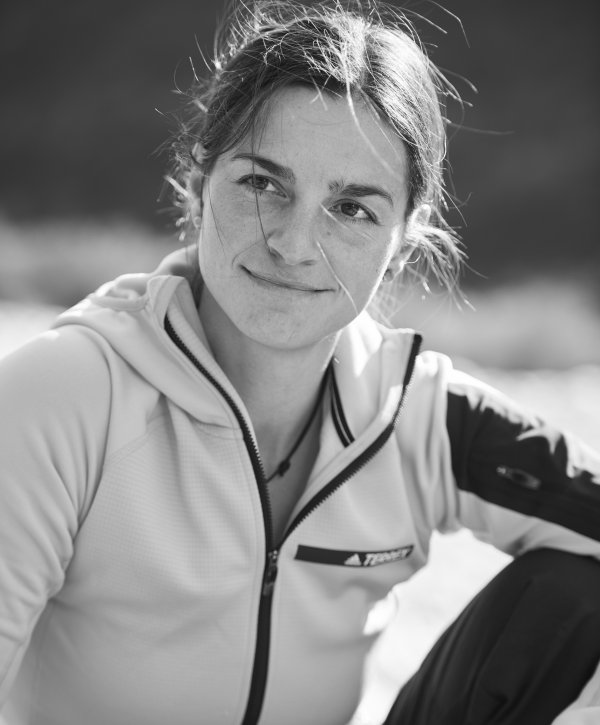 Mountaineer, Textile scientist, Outdoor Content Hub / Product test manager
Alexandra Schweikart (GER)
Alexandra Schweikart is a graduate of textile sciences and a professional mountaineer, what qualifies her as an expert on materials in the sports industry. For "Outdoor Content Hub" she creates protocols for specific product categories and undertakes severe examinations within the lab and outdoors. Her research is published in various magazines such as "Outdoor Guide" or "Die Alpen". Alexandra uses her daily climbing excursions, expeditions or first ascents to test both climbing equipment and clothing to the ultimate limit. In her opinion "There's no such thing as good weather, there's only good clothing."
Expert for: Apparel, Backpacks & Mountaineering
Close
Matteo Zilla (IT)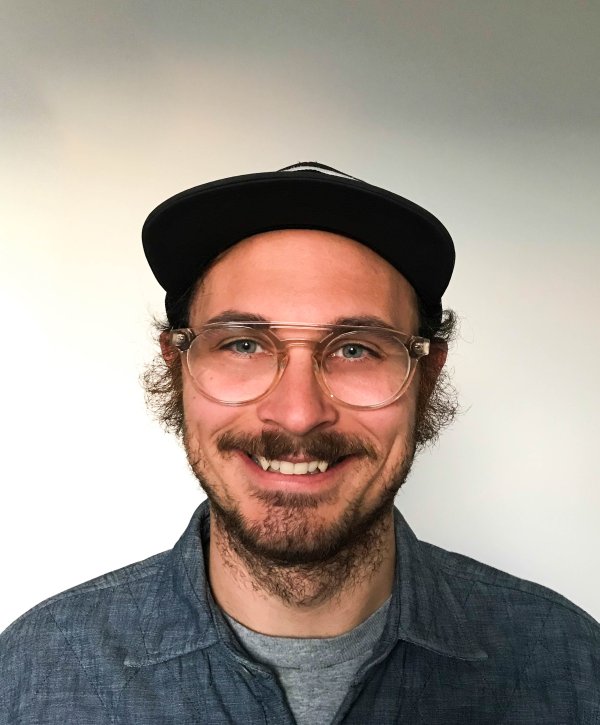 Skier, Traveller and Creative Director.
Matteo Zilla (IT)
Matteo, based in the middle of the Swiss Alps, is a creative director of Pulce Design, a creative studio specialized in outdoor brands. Everything rotated around snow and nature. He started skiing when he was 3 years old and once he grew up he discovered the freeride world and the way he is seeing life completely changes. Always happy and positive.
Close
Urs Weber (GER)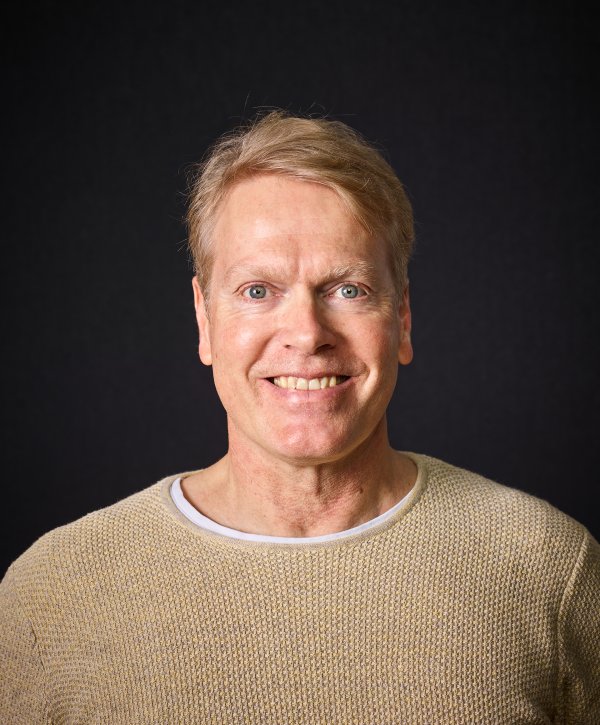 Rodale Motor Presse GmbH & Co KG. / RUNNER'S WORLD – Editor
Urs Weber (GER)
Urs Weber competed in numerous races, ran more than 50 marathons, short-distance and Ironman triathlon events, has been testing running shoes and equipment for over 20 years and has been working as an editor for specialty equipment at Runner's World Germany for more than ten years.
"The ISPO Award is the litmus test for the sporting goods industry. Whoever succeeds here is probably also successful on the market. Developments in the sports industry have shown that the winners are highly relevant in their respective sub-markets – as technological pioneers, design icons or trend products."
Close
Andrianna Wängström (SWE)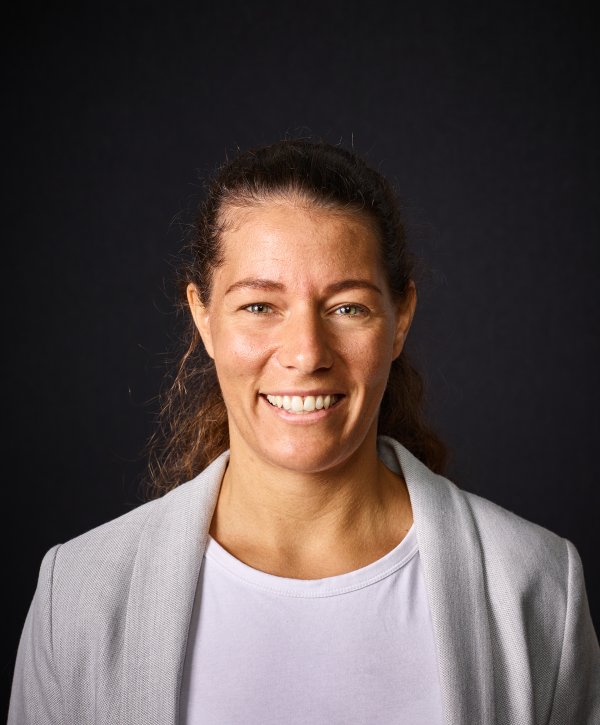 Fitness Business Professional & Holistic Fitness Trainer
Andrianna Wängström (SWE)
Andrianna is a Health and Wellness advocate on all possible aspects of life through her work as a Trainer and Educator for the past 10 years. She currently operates out of Sweden with international projects and Trainer jobs that take her around the World. Her passion is connected to how the fitness industry brings people together to evolve and how we can work on our health holistically, inside to outside. This is also why Andrianna is glad to be a Global Women in Fitness Ambassador (WIFA), where she can strive to bring more people together and spread the word. 
"I am so glad to be a part of the ISPO Award Jury as I see what positive impact ISPO has on our industry. As a representative that works "on the floor" and with our end consumers, I really look forward to sharing my experiences through the ISPO Awards Jury."
Close
James MacKeddie (GBR)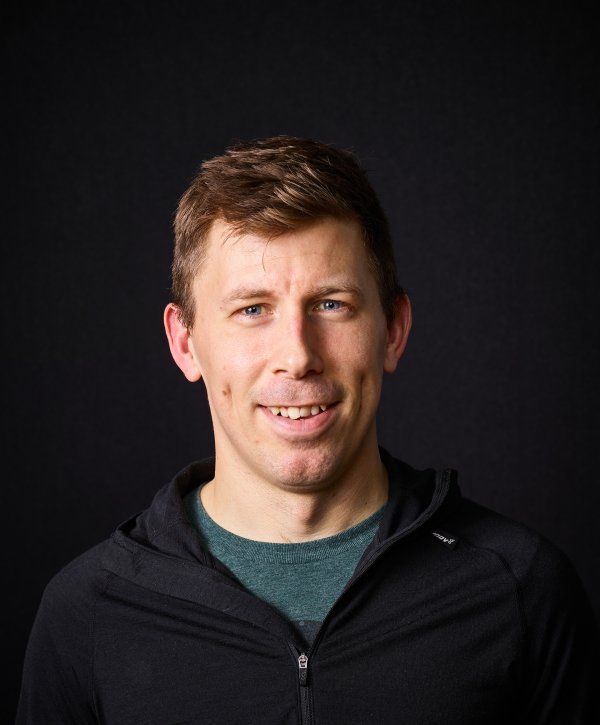 Brand Manager, Trail & Ultra runner, Adventure sports photographer
James MacKeddie (GBR)
With a background of brand management in the cycling industry and has spent the last 6 years documenting, testing and shooting running products, James has a deep understanding between marketing hype and true innovation. An active trail and ultra runner, he competes across the UK in races, alongside freelancing for brands as an adventure sports photographer.
"I'm honored to return for a second year to work with leading experts in their fields, to share my passion, learn from others."
Close
Prof. Dr. Niels Nagel (GER)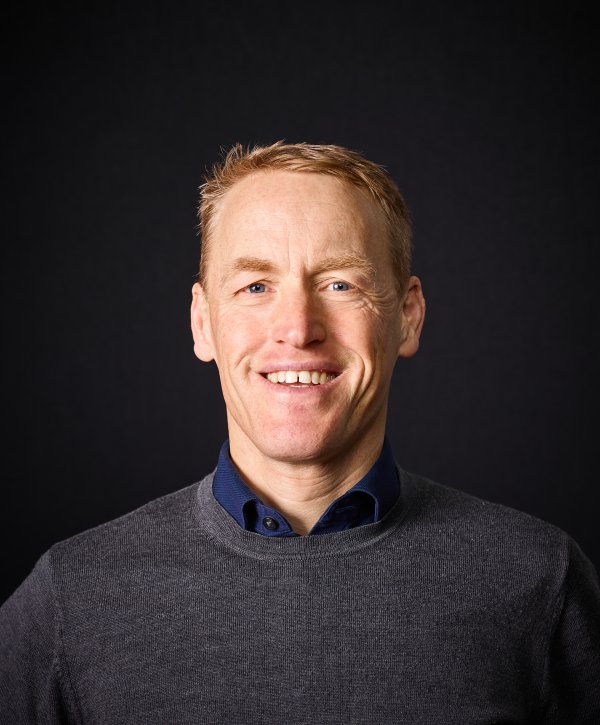 DIFG e.V. - CEO
Prof. Dr. Niels Nagel (GER)
With more than 20 years of professional experience as business consultant for sport and fitness facilities, as a researcher in health and prevention as well as head of the German industrial association for fitness and health (DIFG e.V.) Prof. Dr. Niels Nagel is an expert in the fitness industry. Moreover, he used to be a member of the national Triathlon team for 4 years and successfully participated in national and international championships. To this very day sports and fitness keep being fundamentals of his daily routine.
"It is competition that drives the continuous improvement of active individuals as well as enterprises in the sport industry. It is important to me to have an eye on keeping the focus of innovation on sustainable benefit and well-being of the trainee."
Close
Jost Wiebelhaus (GER)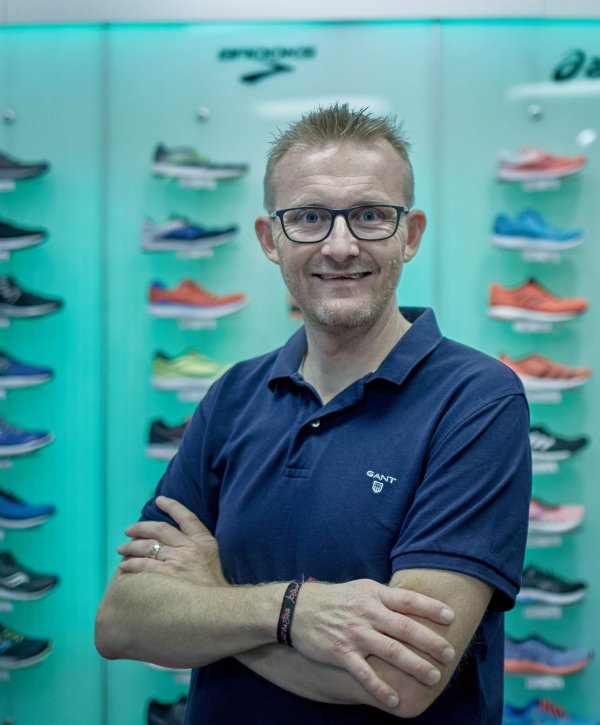 Frankfurter Laufshop - Owner
Jost Wiebelhaus (GER)
Jost Wiebelhaus is the owner of the Frankfurt running shop in Frankfurt am Main. The 49-year-old banker and economics graduate is a passionate runner (5 km to marathon) and cyclist and has been running the specialist running shop since 2001, which has also been the official running shop of the Mainova Frankfurt Marathon for 11 years. In 2007 he also opened the FALKE Sportshop in Frankfurt. He has been a member of the merchandise commission of the running professionals (Sport 2000) for 13 years and has been a member of the advisory board of Sport 2000 since 2015.
"The specialist sports trade thrives on innovative new sports products. Therefore, I am very excited about the submitted products and look forward to judging and evaluating them with various experts from different perspectives."
Close
Anneke Maikranz (GER)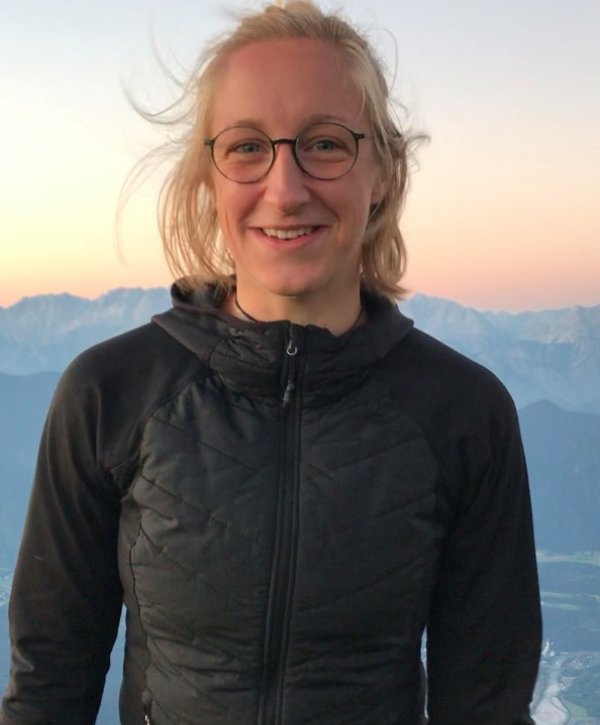 Sportsengineer
Anneke Maikranz (GER)
Anneke discovered her love for the mountains and outdoor sports through her annual ski vacation! Whether skiing, climbing or hiking: she loves to spend time in nature! When she can't be in the mountains, she is a passionate gymnast, working out in the gym or running. In order to be able to realize her passion professionally, she decided to study sportsengineering, which she finished this summer.
"I am honored to be part of this year's ISPO Award jury. I'm excited about the new products and innovative trends waiting for us here!"
Close
Alexa Dehmel (GER)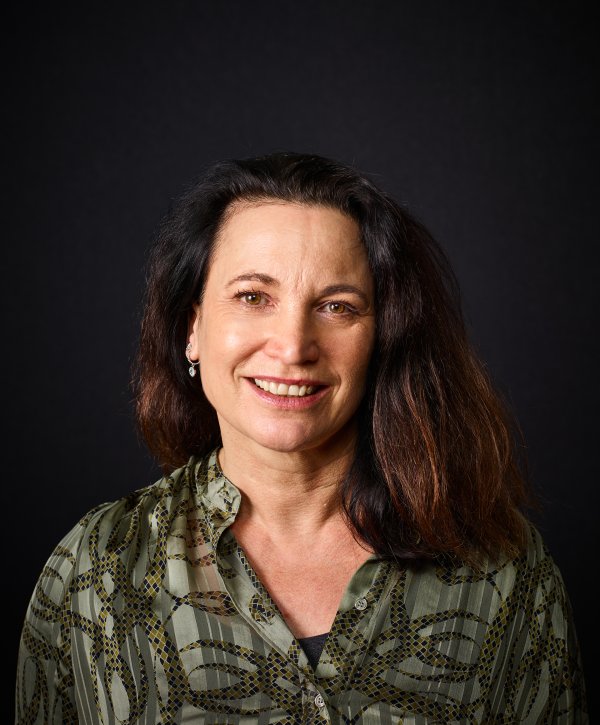 Active Sports Design – Founder, Owner & Head of Design
Alexa Dehmel (GER)
After many years of design experience in the fashion industry, Alexa Dehmel decided to make use of her passion for sports and become a freelance designer for functional clothing in 1996, followed by the foundation of her own agency with employees in 2005. Even today, it is still a positive challenge for her and her team to develop good products and collections for the mountain, water, fitness and performance sports and workwear sectors. A further milestone is planned for 2020: A globally unique innovation, competence and training center for functional clothing in the Munich area.
Interview with Alexa Dehmel: "Munich to get a unique expertise center for functional clothing"
Close
Charles Ross (GBR)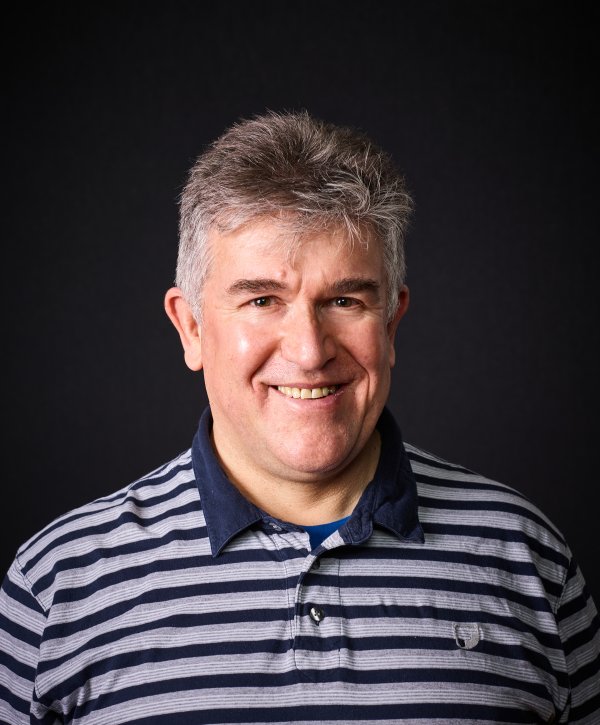 Specialist Performance Sportswear Design
Charles Ross (GBR)
Charles Ross gave up his role as an Outward Bound instructor on one of those days when it was just too wet, windy, dark, & cold - because his clothing was distracting from the experience. After working with the brands & their ingredients that were using the technology he was asked to teach on the first (postgraduate) course team in Performance Sportswear Design. Over the last 20 years, he has been helping focus the new generation of designers. He now lectures at the Royal College of Art, acts as a mentor for The Design Council, sits on the Waste Resources Action Plan textile committee, writes b2b columns, always seems to be one of the presenters at Performance Days & has been running the stage at the Functional Fabric Fair, plus was the only Outdoor source quoted in the UK Government's Fixing Fashion report, and is a member of the Do Lecture team. Being part of the ISPO Award Jury will be an opportunity to see how others interact with clean sustainable Outdoor design plus work alongside some of the best who can smell the bull in green-washing messages.
Close
Louisa Smith (GBR)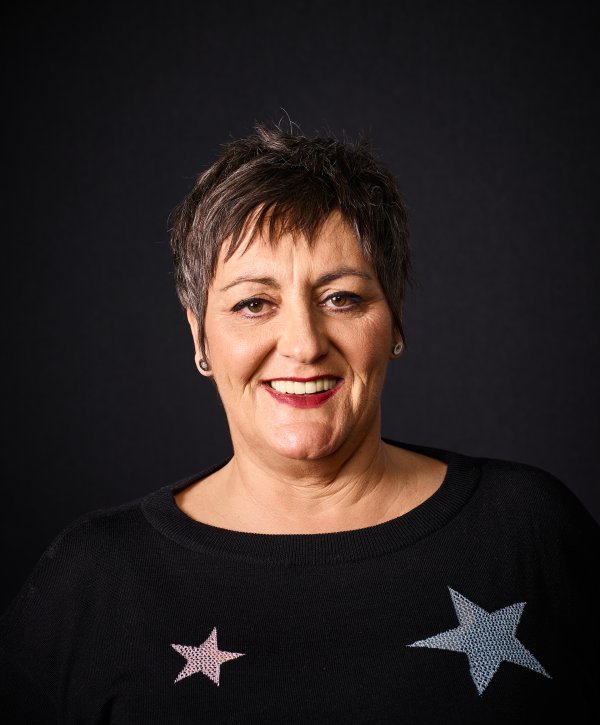 Louisa Smith Fashion – Textile Trend Consultant
Louisa Smith (UK)
Louisa Smith forecasts up to three years in advance in all sectors of the textile chain, from fiber to final garment. Louisa's vision and research, monitoring textile developments through to global affairs, has a bearing on delivering the right textile developments. Louisa is also involved in developing the mega trends and textile trend directions for ISPO Textrends.
Close
Niko Schulz (GER)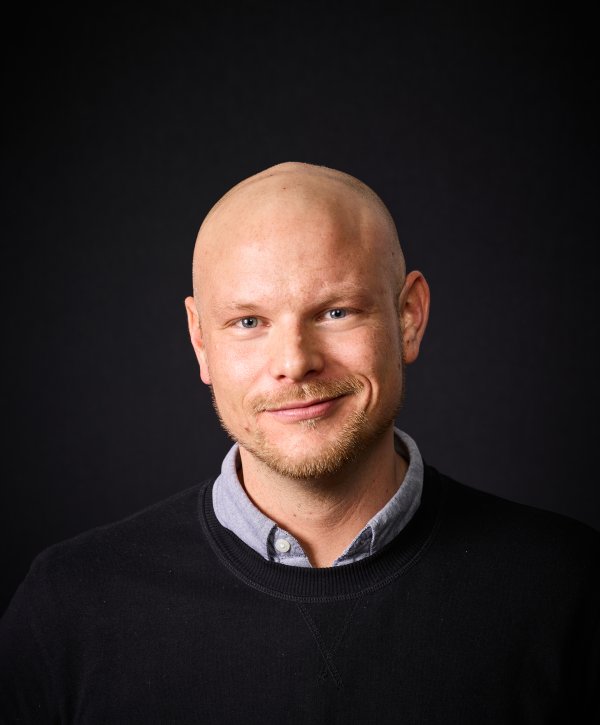 SPORT 2000 | Category Manager Textiles
Niko Schulz (GER)
Since September 2018 Niko (cert. Purchasing Manager University of Applied Sciences) has held the position of Category Manager for Apparel Training, Running, Team Sports and Lifestyle at SPORT 2000. Niko can look back on a past shaped by SPORT 2000: Prior to his current position, he acquired extensive know-how as Category Manager Apparel Teamsport, First Layer and Swimwear and was previously responsible for the entire E-Brands Textile division as Product Manager.
"I have a great passion for products. All the more reason for me to look forward to participating, exchanging ideas and viewing the latest products of the season".
Close
Alexander Zabelin (RUS)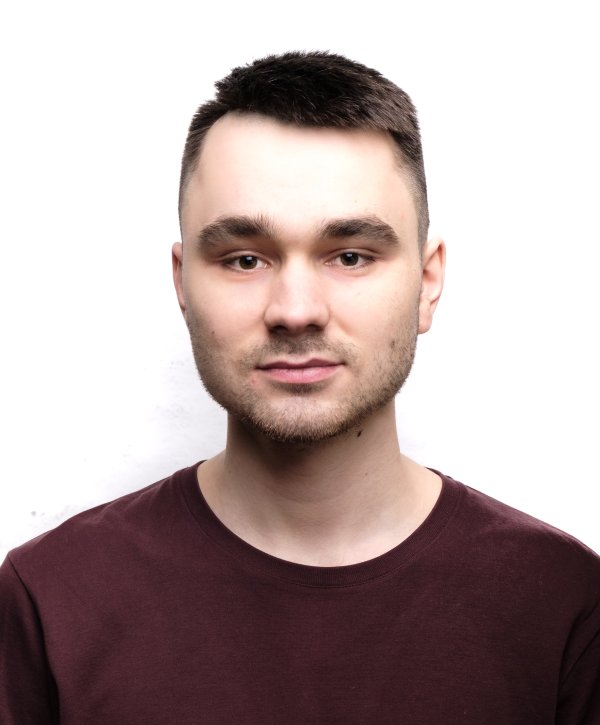 CEO TECHUNTER Media
Alexander Zabelin (RUS)
His passion for functional urban clothing exploration started in 2015 when he realized that there is no detailed media about that phenomenon in the world. So he started together with colleagues his own path of sharing knowledge on clothing at the intersection between form and function. Now they have an international independent media with 5 printed issues, their own showcase at the Outdoor by ISPO 2019, and they founded TECHUNTER Media production to create a unique and author content for brands with their own visual feeling. This year they released their first digital issue and now Alexander is happy to be in the ranks of ISPO Award. He also does running, cycling and triathlon, so sports, as well as sportswear, are a huge part of his life. Very soon they will launch their new database and educational platform and he hopes that 2021 will be much more exciting than the covid one.
Close
Anna Rodewald (GER)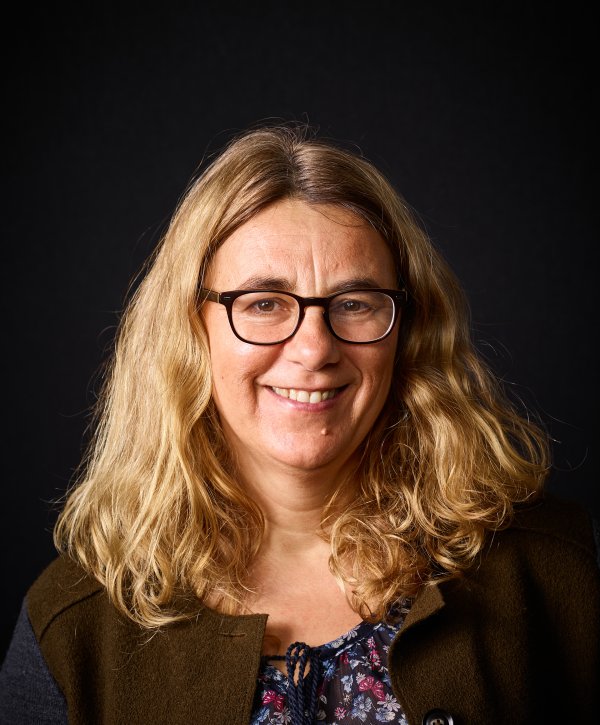 Freelance Consultant and GreenroomVoice Partner
Anna Rodewald (GER)
Anna Rodewald is an expert in sustainability holding a diploma in chemical engineering and an M.A. in responsible management. With more than 25 years of experience within the global textile and sporting goods industry, she started her own business in 2013. Anna now works as Partner with GreenroomVoice as well as a freelance consultant, coach, and lecturer in sustainable development, quality, innovation, and systemic design. She loves alpine sports, working and spending time outdoors. She has been leading the ISPO Award Eco Jury since 2014.
Close
Kjersti Kviseth (NOR)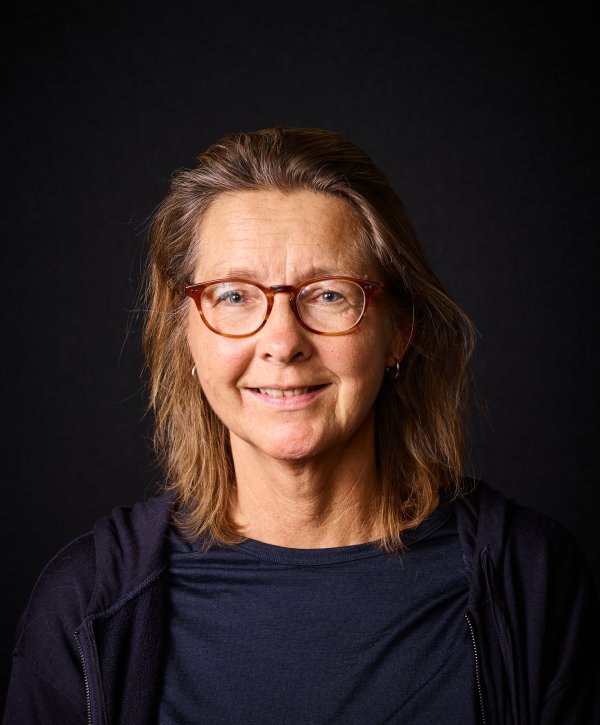 2025-Design for Life Cycles / Partner & Designer
Kjersti Kviseth (NOR)
Kjersti Kviseth runs the design consultancy agency "2025design", the first European cradle to cradle firm dealing with the design, development, and manufacture of materials and products as well as sustainability assessments and strategies. She was Global Sustainability Manager at HÅG (office chairs) for ten years. In recent years, she specialized in the textile industry, including wool and sportswear. She also represents the International Wool Textile Organisation (IWTO) in the Sustainable Apparel Coalition (SAC) and is actively involved in the development of the Higg Index Product Tools. Kjersti loves nature and outdoor sports all year round and practices martial arts and medical qigong.
Close
Prof. Matthias Kimmerle (GER)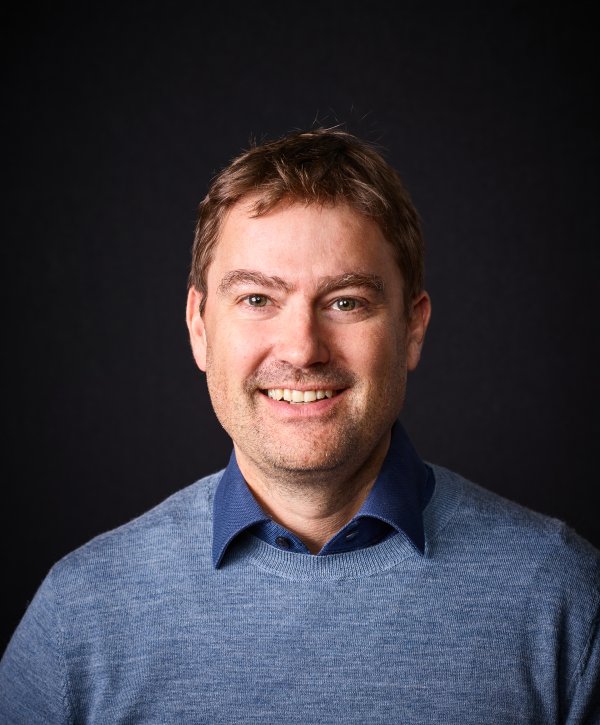 Albstadt-Sigmaringen University / Professor of Textile Product Technology
Prof. Matthias Kimmerle (GER)
Prof. Matthias Kimmerle worked for 20 years in the fashion, sports and outdoor industries in the fields of product development and management as well as production management. Since his appointment in 2014, he has been teaching at the University of Applied Sciences in Albstadt-Sigmaringen in the field of innovation management, particularly innovative alternative joining processes and textile ecology in the Textile and Clothing Technology bachelor's degree program and in the Textile and Clothing Management master's degree program with a focus on Industry 4.0. His research focuses on generative sustainable manufacturing processes.
Expert for: Eco Responsibility, Camping & Adventure
Close
Michael Ulmer (CH)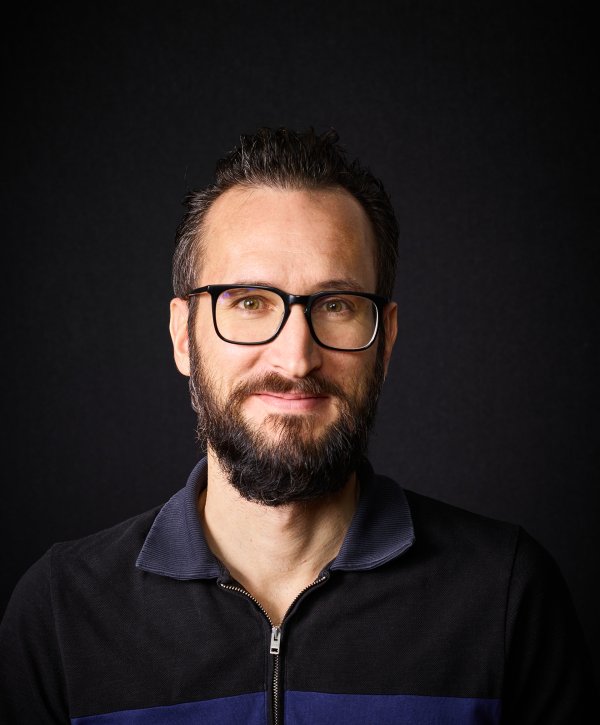 TEXTILCOLOR AG | Head of Product Management
Michael Ulmer (CH)
After completing his education as a textile finisher in a yarn dyeing company, Michael worked as a laboratory and development manager as well as a dyeing line manager until he moved into the chemical industry. As an application engineer, he gained a lot of experience in the field of dyestuff application and worked with customers all over the world. To round off his expertise, he took over product management for the special field of dyeing auxiliaries. Thus he formed the bridge between the dyestuffs and the auxiliary application/development. Michael has been Product Manager at Textilcolor AG since the beginning of 2017. He enjoys spending his free time with his family and various outdoor activities. He is also President of the Association of Austrian Textile Chemists and Colorists.
Close
Thibault Liebenguth (FRA)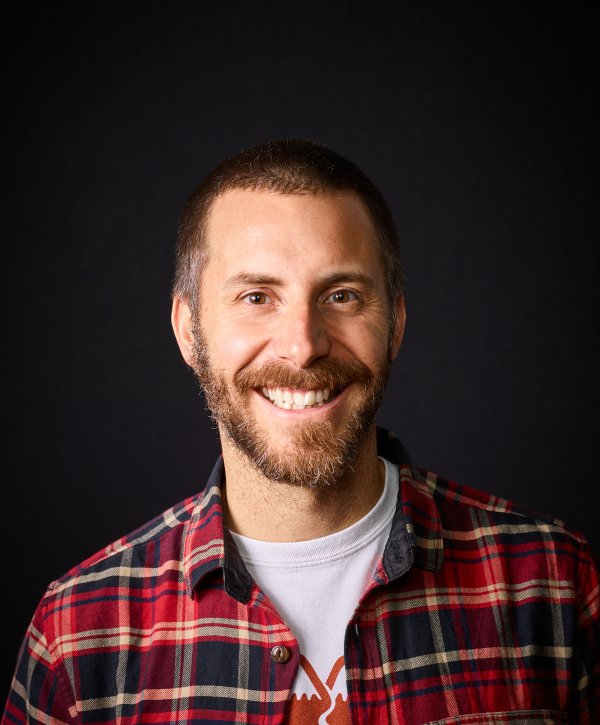 AIR - Agence Innovation Responsable | Co-Director & CSR Consultant
Thibault Liebenguth (FRA)
As co-director of AIR coop (Annecy, France) and sustainability consultant in the outdoor industry for more than 8 years, but also director of the environmental NGO Protect Our Winters in France, Thibault is always pushing to have a positive impact on his ecosystems. He is also passionate about outdoors, where he is exploring the incredible potential of mountains and oceans and has significant experience in the technical textile and retail sector.
Close