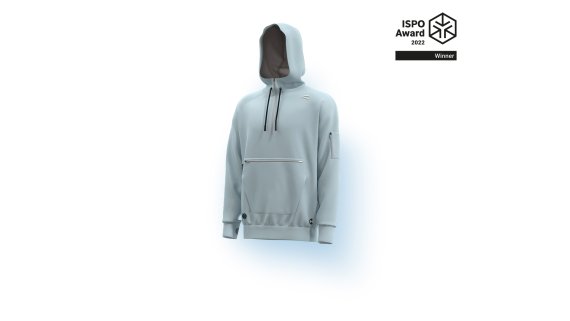 Fooxmet from China has equipped a simple, light hoodie with an intelligent thermal function that cannot be guessed from the outside. The function can be activated via a small button on the hem. The hoodie connects via bluetooth and the associated app on the smartphone, which can also be used to adjust the temperature continuously from 30℃ to 50℃. Automatic temperature setting depending on the level of activity is also possible - for example in sports mode, indoor mode, outdoor mode and cold mode. Other exciting features are a timing mode, brightness control and light effect options.
While other brands use thick insulation layers to retain heat, the hoodie is only 0.65 mm thin and light and still keeps you warm thanks to its heating function. But it can do even more: it was developed for skiing and is made of a waterproof, windproof and breathable four-way stretch material. The waterproofness is 20K and the water vapor permeability is 20K. However, the hoodie's uses go far beyond skiing. Basically, Fooxmet has created a garment that you can wear in any season.
The hoodie is available for men and women and was launched in China in October 2022.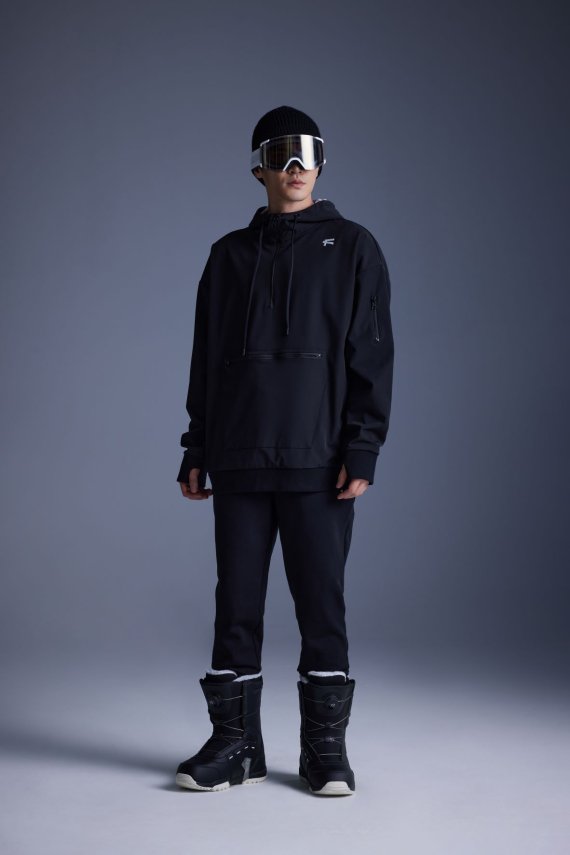 ​​​​​​Integrated heating function controllable via ap

Waterproof, windproof and breathable

four-way stretch

Versatile use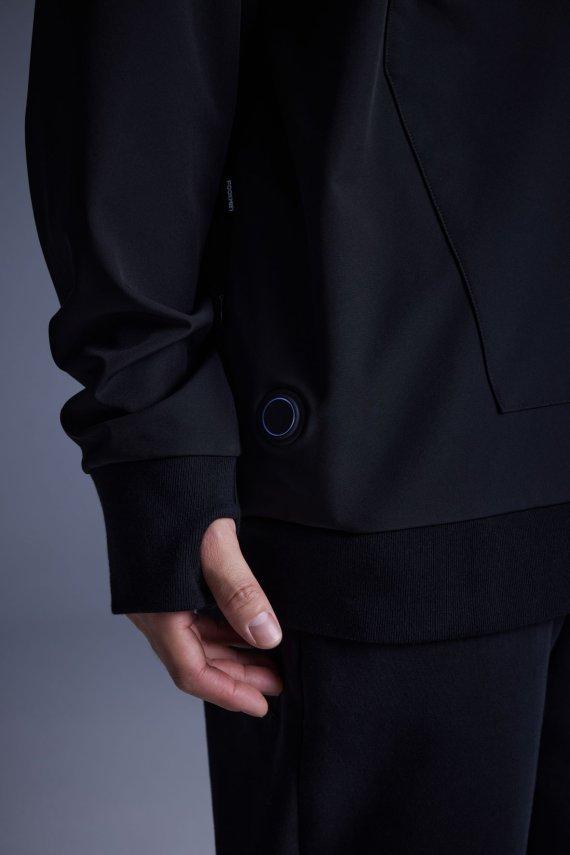 "We develop the garment based on the idea of "one is more". We think of meeting more requirements and solving more problems with less equipment. More than three functions are therefore our benchmark for product development. Technology is the heart of our product, and the challenge for us is to integrate the most advanced garment technology into the most classic design to be usable for a long time and everywhere. This time, we use the iwarm smart warming system in a softshell hoodie to adapt to more climates, more scenarios and more uses."
Long Zhou, Fooxmet
"What impresses me most about this hoodie is how unobtrusive it is - despite its integrated features. I can easily imagine how it could turn heads on the slopes. It's also incredibly versatile and covers almost every climate zone."
ISPO Award Jury