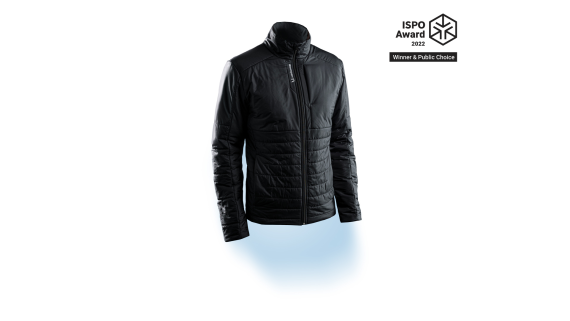 When it comes to recyclable products, things quickly get complicated. Which fibers are recyclable, which are biodegradable?  Many things play a role, the declared goal is to actually close the loop. The easiest way to do this is with monomaterials. Muntagnard follows this path consistently, together with its Swiss development partner for their sports collection, the Innovation Unit. MIUtec products are primarily developed with a focus on longevity. The longer you use a product, the better the footprint. The MIUtec collection, including the Iso Jacket, has been developed primarily on the principle of mono-material. This proves that activewear, which consists of a single material components, can still bring full performance.
"Creating circular sportswear without sacrificing quality, performance and comfort was a big challenge. Together with the support of the Innovation Unit, we translated our approach for high-quality all-day wear built for circularity into more functional sportswear. The outcome of our first MIUtec products made us very proud, and we are happy that the ISPO jury shares our opinion that the awarded MIUtec ISO jacket is a great product", says Dario Pirovino (co-founders and CEO of the Swiss brand Muntagnard).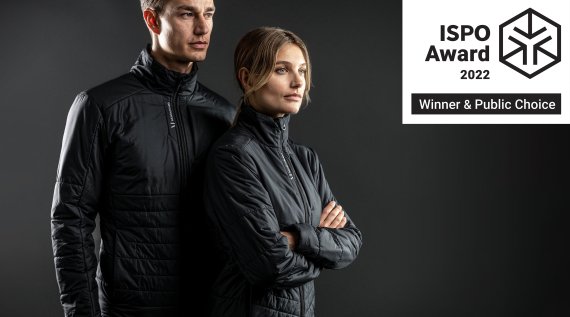 The MIUtec ISO jacket is a high-performance insulation jacket with a timeless design and a functional choice of durable materials made for circularity. In that sense, the goal is to create the products in a way that they are fully "real-cycable" (from jacket to jacket) using 100% enhanced biodegradable* materials (from zippers to sewing yarn, filling, shell and lining). For the MIUtec Iso jacket, Muntagnard uses two materials. A new generation of materials, enhanced biodegradable* polyamide 6.6 for shell, lining, pockets and trims combined with a 100% wood-based insulation (lyocell). Thanks to new recycling processes, Muntagnard will be able to separate these materials from each other with the goal to make a new jacket out of it. From jacket to jacket. "We see sustainability as a leaver for innovation and progress. All Muntagnard products have a timeless design, are continuously improved for durability and maximum comfort, while all materials need to be recyclable and/or biodegradable", says Dario Grünenfelder, co-founder and Head of Brand of Muntagnard.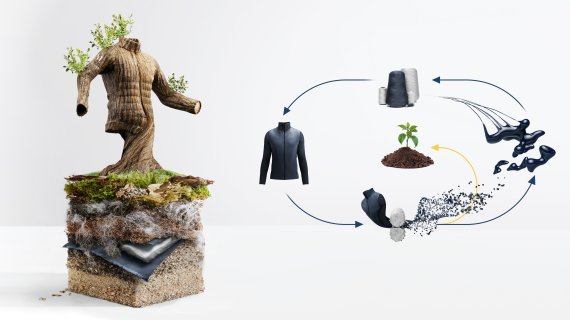 Consumers get a versatile product when they buy the MIUtec ISO Jacket. In addition to being warm and comfortable, the stylish jacket has a timeless design. The multi-use approach can also be attributed to the product. A jacket that works both in everyday life and in a sporty environment. A successful multifunctional insulation jacket with, and this is the core of the product, a holistic approach to the circular economy. The fact that the concept has been thought through down to the smallest detail is also shown by the described environmentally conscious orientation of the chosen materials. Should the product end up in landfill, Muntagnard makes sure that all materials used are at least enhanced biodegradable*. Sounds convincing, from start to finish.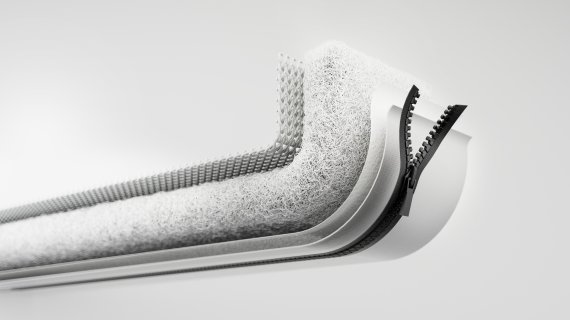 The MIUtec ISO Jacket is designed for people aged 35-60 who have a sense of fashion, sustainability and an active lifestyle. The jacket can be worn as an outer jacket as well as a mid-layer for insulation. Besides being used for sports such as cross-country skiing, hiking or skiing in general, the jacket is the perfect companion in everyday life, from commuting to Sunday walks with the family. Muntagnard is developing its sports product line called MIUtec together with industrial designers and textile engineers from the Zurich-based Innovation Unit GmbH. The team of experts for functional sportswear around the founders Linda & Mathias Durisch has already developed numerous other award-winning products for performance brands such as X-Bionic, X-Socks, LEKI, UYN, Bauerfeind, Therm-ic, and Aycane during their careers. The collaboration with Muntagnard now brings the next award.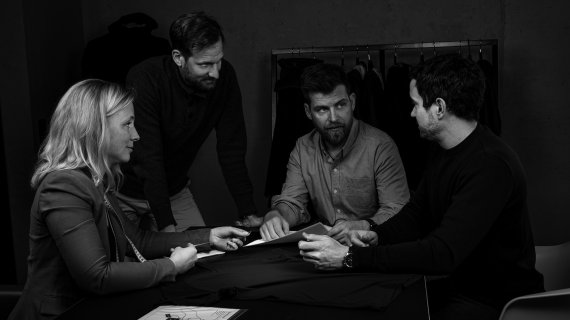 "Already with its first products, the young brand from Switzerland put a clear exclamation mark on its consistent path in terms of recyclable materials. With the Iso Jacket, Muntagnard is once again putting the emphasis on closed-loop recycling. The timeless design is thought through to the end, as it stands for a long wearing time. An inspiring product in times when this is exactly what is needed. The cooperation with Innovation Unit has certainly succeeded."
ISPO Award Jury
Recyclable
Biodegradable
Abrasion resistance
Water repellent
Windproof
Product Specifications:
Available: January 2023
RRP: 399,00 €