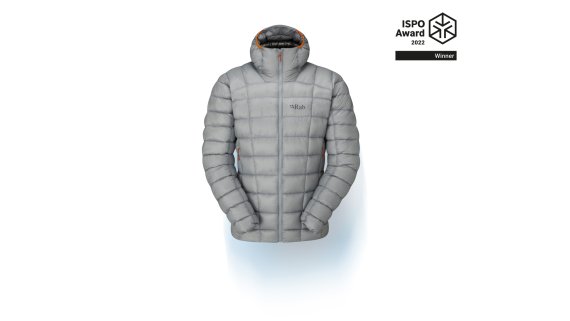 The Mythic G is 13 percent lighter than its predecessor, while still adding 10 percent more down. It combines ultralight construction with 1000FP down and a visible titanium TILT lining to improve heat retention. This jacket has been made for gram-counting alpinists venturing into subzero environments. There is no extra gram of weight on it, while it keeps the wearer warm and protected from the elements.
Tim Fish, Product Designer at Rab, explains: "We have designed this jacket for high-end alpinism, where people are moving fast in very cold and extreme environments and require protective, ultralight and packable kit. We are proud to still push the boundaries of what we can deliver as Masters of Insulation."
Without compromise to pack size or breathability, TILT, or Thermo Ionic Lining Technology, if you spell it out, reflects heat back towards the user. Body-mapped to boost warmth where you need it and absent in hot spots for improved comfort, the TILT is positioned as the innermost layer of the lining at a fibre level to maintain the natural breathability, comfort and packability of the fabric. Additionally, strategic positioning of down at key spots helps to improve the warmth of the jacket considerably, whilst at the same time eliminating hot spots. The jacket wears neither stiff nor bulky. It is designed in a slim fit with complete articulation through the sleeves and also compresses easily in your pack, ready to deploy when the temperature plummets.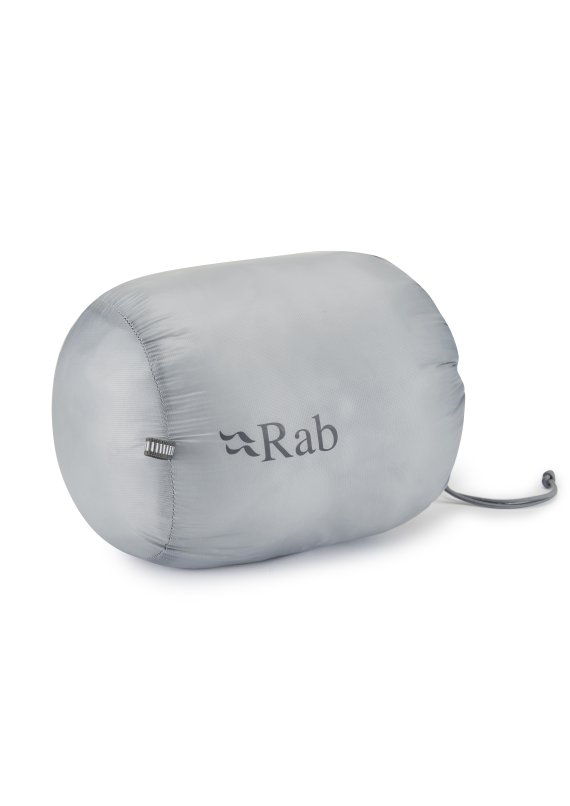 To keep the jacket very functional but make it super light, the team has shaved every little bit of extra fabric off, where possible. Still, the brand hasn't skimped on details that are making the jacket more functional and comfortable to use. It still features an adjustable hem and elasticated cuffs. The Rab Mythic G jacket uses some special materials as well. A 7D Atmos™ nylon ripstop fabric with fluorocarbon-free DWR on the outer and a 7D ripstop nylon with TILT on the inner side.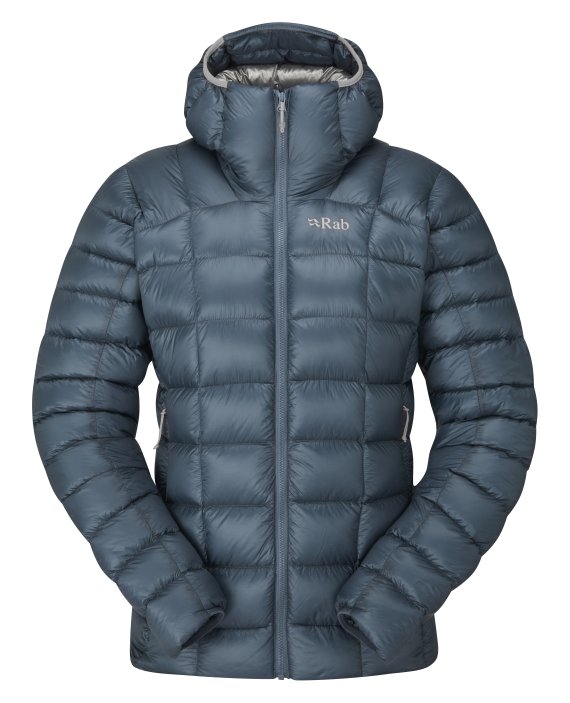 It also comes in a women's specific fit to maximize wear comfort and to ensure an ideal range of motion even on demanding climbs and ascents: The Women's Mythic G Jacket uses body-mapped placement of down as well as the body-mapped placement of TILT to maximize warmth and breathability yet reducing hot spots in specific areas.
"Rab certainly knows how to master insulation to a T. Extremely warm, extremely light and at the same time super durable and packable: This jacket is for alpinists that count every gram and want all the warmth they can get without a weight penalty. The Mythic G is still smartly designed and packed with all the features you wouldn't want to miss. An extra bonus for female alpinists is definitely the women's specific fit."
ISPO Award Jury
TILT technology reflects body heat back & maintains breathability

extremely warm & light

weather resistant, durable & packable

women's specific fit
Product Specs:
7D Atmos™ nylon ripstop (23gsm) with fluorocarbon-free DWR

7D ripstop nylon with Thermo Ionic Lining Technology (TILT) (23gsm)

1000FP European Goose Down Insulation

Size: Mens: S, M, L, XL, XXL / Women's: 8, 10, 12, 14, 16

Slim fit

Colors: Men's: Orion Blue; Cloud; Black / Women's: Orion Blue; Cloud

Jacket weight: 277g/9.8oz (Size M/Men's) & 252.5g/8.9oz (Size 10/Women's
RRP: 550 €
Available from October 2023