Everything we do follows a higher purpose: We want to make sports the central driver in the life of every person on the planet. As well as offering economic prospects to several industries, this goal offers something higher than that: it creates change.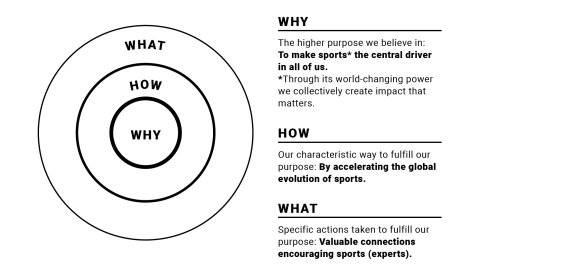 Innovative strength, a fast moving industry, strong emotional commitments and the will to improve: Sports and the outdoors provide world-changing assets for the future. And they have never been more relevant than today.
Combined, these assets overcome borders, form friendships and communities. And above all, they drive activity that cause change. We want to use this power to make a positive contribution to our world. Together we are fighting against inactivity and creating a global network that uses sports and outdoor for sustainable growth and a change for the better. We are doing so by accelerating an evolutionary sporting spirit, promising developments and progressive innovations, ideas and minds. By affecting three dimensions:
The individual way of life
The environment that surrounds us
The society we live in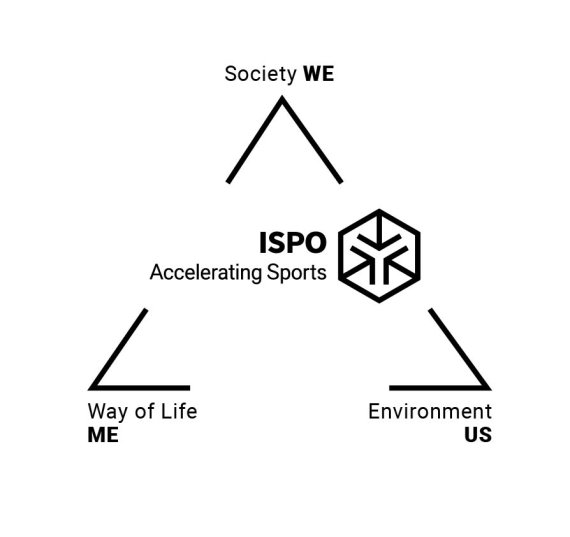 The world is facing massive changes. In this new world, brands and organisations will need to prove their contribution to the most challenging questions. We support brands in finding this contribution and unleash the power of a network of willing partners. By leading the way.
Right now ISPO is well known for its physical platforms. Indeed, our trade-shows are the most visible examples of our 14 business solutions. They serve as a technology to make our beliefs feasible. And embody our primary product: valuable connections.
These connections have many forms and are becoming increasingly important. Offering meaning is an increasingly relevant business factor*. In a most complex world, this meaning is created together. By associations and institutions, brands and consumers, NGOs and governments of both kinds – active and (yet) inactive. Together we are creating meaning in a world of changing needs. And valuable connections are our fuel.
* cf. Havas Meaningful Brand Report 2019