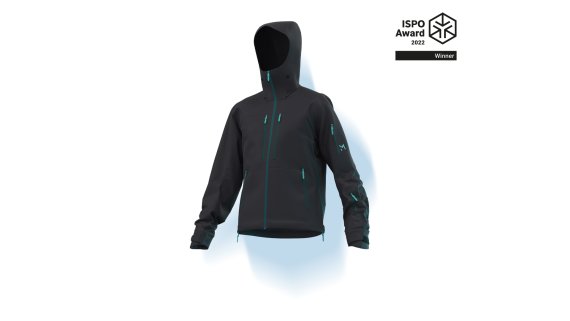 Customized, technical clothing that is made to order? No problem thanks to MADE Apparel. Plus a guaranteed perfect fit designed by the user. The young Canadian brand also handles this challenge sovereignly. But first things first. How does the MADE work?
Custom design means users not only choose the color, but also fit and features like zippers, pockets and powder skirts. MADE customers get exactly what they want from their apparel because they are the ones making the decisions, not some designer. No more "mystery pocket" that forever goes unused. It was precisely this approach that the jury tried out, ordering a product in advance, testing all the processes. The handling was easy, the result convincing. MADE was an obvious winner for an ISPO Award. The brand was even more pleased. "We've been working on MADE as a vision for the future of outdoor apparel. We set out to create something more personal, more inclusive, and more sustainable than anything else on the market. The ISPO award stands as confirmation that what we are doing resonates, and we hope to reach a broader audience that connects with what MADE has to offer", says Dustin Butcher, Co-Founder of MADE.
Outdoor apparel brands traditionally use a mix of sizing, to develop a collection of average sizes that are "close enough" for their target group. Trying to fit all sizes results in garments that don't actually fit anyone properly. This is where MADE Apparel comes in. It is tailor-made to order and only then shipped to the customer. This means less wasted resources. MADE Apparel only makes what the customer requires, using recycled and recyclable materials such as Sympatex and A-grade dead stock of Polartec Neoshell, which would otherwise end up in landfills.
MADE's target market goes beyond those who simply don't fit off-the-shelf apparel. "We make the best possible outerwear for every individual with our custom fit and custom design options, ensuring every person gets exactly what they want and need out of their gear", Dustin Butcher says. 
The entire system is based online and backed by an AI. The process is simple: First, the user designs their gear and is measured using a digital screenshot. Then MADE goes to work creating the user's gear. With the individual data, the garment is created and then shipped. MADE truly is an inclusive brand with no sizing, no genders, and no market segments, just each individual's perfect fit and style choices.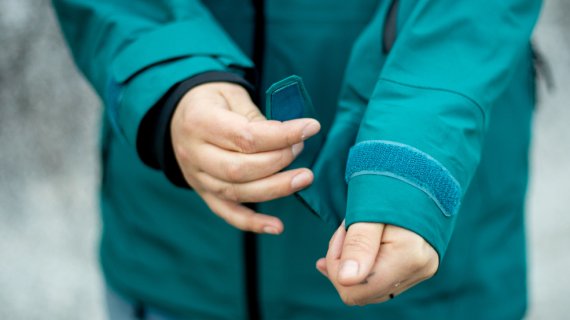 For outdoor enthusiasts, other users, and retailers, the way in which production is carried out creates numerous advantages. Dustin Butcher emphasizes that: "The benefit of choosing MADE is a quality product that is built to last and fits the user's exact sizing and functional needs. For retailers we offer a new way of doing business with zero inventory risk and the opportunity to meet the apparel needs of everyone that visits their shop." The promise: Each product is specifically tailored to each individual, so it will be a perfect fit.
Besides the brand owners and their design and development team, external experts were also involved in the development. "Athlete experience and science are key elements of our development", Dustin Butcher describes the process. "Our team of athletes drives innovation in fit, features, and performance. And our internal team of designers and developers are led by science to create the best performing gear for every individual user."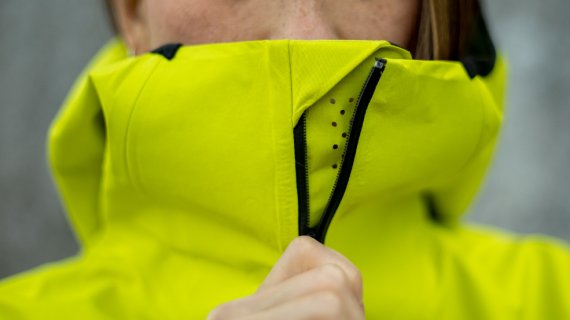 MADE is working on their goal of becoming the most sustainable outdoor apparel brand on the market. "Our unique made-to-order model and our focus on sustainability from the beginning are putting us in a good position. "So many efforts are going toward a slightly better material or a small improvement to a given feature. We are radically changing the way this entire process is done, leading to a more sustainable future and a better experience for everyone involved." This sounds ambitious, but it is supported by a well thought-out concept.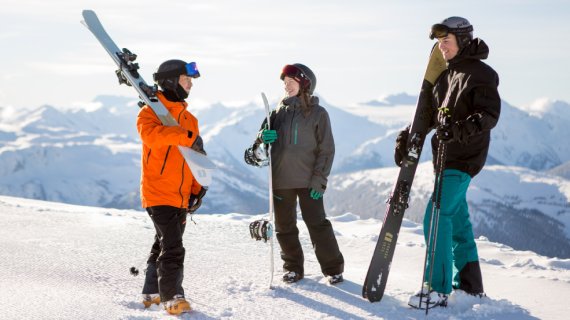 "With MADE, you can get outerwear that has all the functions you need and none that you don't. The idea behind the approach is simple and modern: the clothes are designed and then produced yourself. The online selection and measuring tools are very user-friendly. The features to be added are perfectly clear. The sustainable approach is good."
ISPO Award Jury
customized product design

Production after order only

recycled materials

recyclable

performing finishing
Product specs:
Available: October 2022
RRP: 535,00 up to 800,00 €