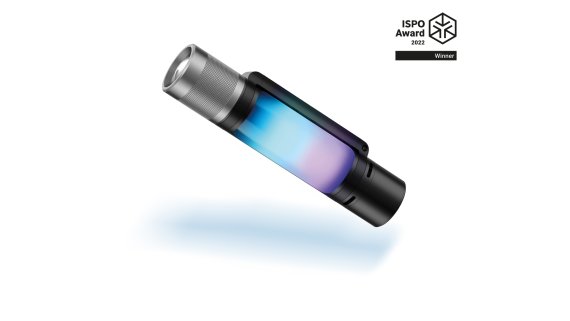 At their jury meeting for the fourth round of the ISPO Awards 2022, the judges had many different products to test and evaluate, from clothing to shoes to tents. Many of them were innovative and some of them were even so sophisticated and well implemented that the jury found them worthy of an ISPO Award. Among the winners of this coveted industry award, there was the Thunder Music Flashlight by the Chinese company NexTool. The multi-purpose flashlight that also includes a Bluetooth speaker and side lights to illuminate your surroundings outdoors in the rhythm of the music impressed the jury because it can be used in so many ways.
Twelve functions, one gadget: The Thunder Music Flashlight can be used as a 4-colour flashlight, music pulse lamp, sound atmosphere light, wireless speaker, work lamp, camp lamp, warning light, and sound alarm, and includes a tripod adapter as well as an emergency charger, as the built-in large-capacity lithium battery can also be used as a power bank. Outdoor enthusiasts who care about the cost-performance ratio will like the Thunder Music Flashlight as it combines many functions in one single gadget and thus replaces several stand-alone tools.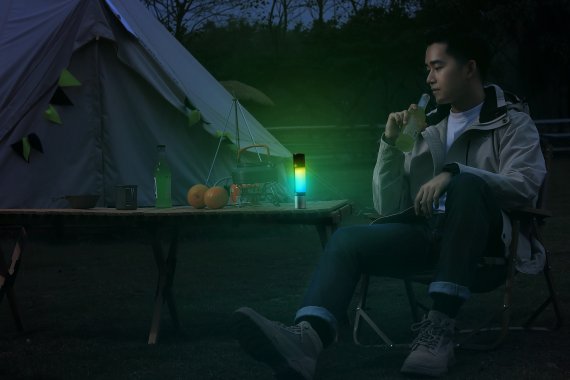 When developing the device, NexTool intended to make the flashlight not just a lighting tool, but to give it more fun and function. "We found that outdoor enthusiasts usually like not only one outdoor activity, they love them all. For example, people who love camping usually also like to climb mountains, and most outdoor enthusiasts also like to take road trips", August Lai, Marketing Manager of NexTool, said about the development process of the product. Thus, the Thunder Music Flashlight combines illumination with entertainment for outdoor activities such as hiking, camping, or night fishing. The side lights can visualise the music played on the speaker with a variety of light show themes. It is also possible to customize your own themes. Another feature is to switch to the sound pick-up mode, and you can feel the sound of the surrounding from its screen.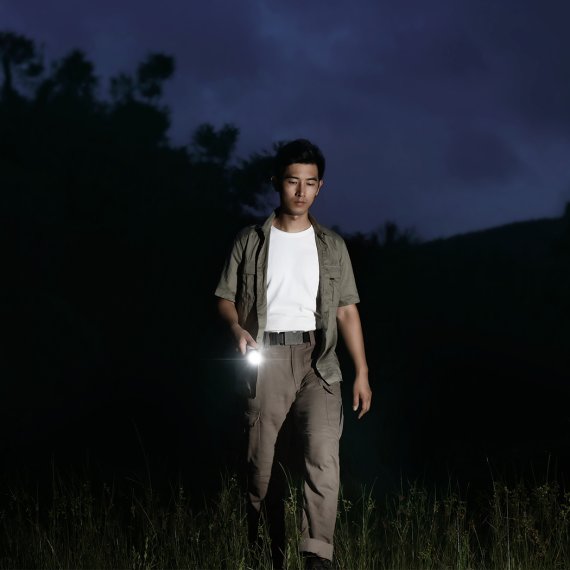 "In the appearance design, the Thunder Music Flashlight adopts a simple style," Lai points out, citing "straight cylinder body, simple lines, the overall appearance of black and gray double color, so it looks introverted and calm". The main body is made of selected 6061-T6 aerospace aluminum alloy. The weight is very light, and the surface is anodized to provide a comfortable grip feel, while wear resistance and corrosion resistance make it more suitable for outdoor use. 
The combination of design, materials, and multiple functionalities for outdoor use was the reason why the jury rewarded the Thunder Music Flashlight with the ISPO Award 2022. 
"At first glance, this gadget looks like a sturdy flashlight. But it also functions as a power bank, Bluetooth speaker and outdoor light. A practical tool for all recreational campers." 
ISPO AWARD Jury
"In multiple scenarios, the need of outdoor enthusiasts for light is both common and different. We have an insight that the users' demand for light is not only limited to the functional attribute demand of 'lighting', but that they also have high expectations for the emotional attribute demand of 'atmosphere'. Based on these insights, we creatively proposed the concept of a 'musical flashlight', putting the wireless speaker into the flashlight. With the combination of flashlight and speaker, through the linkage of sound and light efficiency, the Thunder Music Flashlight meets the dual needs of users for atmosphere and practicality, so that they can 'see the sound, hear the light', and enjoy the wonderful combination of light and sound in different scenarios."
August Lai, Marketing Manager of NexTool
12 features in 1 device 

Main light with 4 colours 

Side lights to visualise music or the sound of the surrounding 

Bluetooth speaker  

Powerbank function
Key data:
Colour: Black

Price: 59.99€

Available: since April 2022