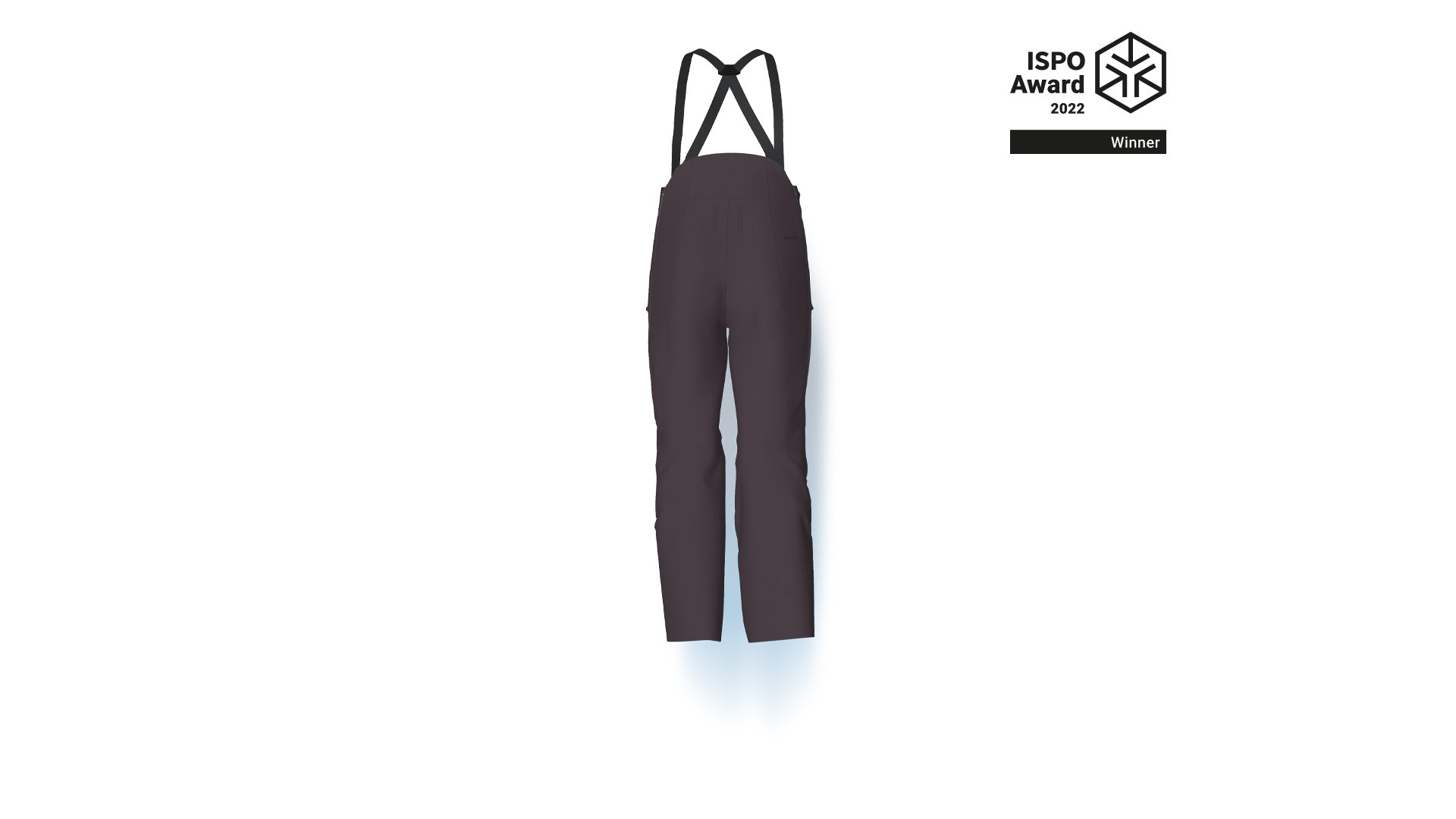 The ISPO Award jury had to judge an inventive new piece of clothing at their jury meeting for the fourth round of the ISPO Awards 2022: the Patagonia Untracked Bib, which is the first ever winter-sports bib pants using the eco-friendly Gore-Tex ePE membrane. With responsibility becoming a more and more important buying factor for customers and considering the additional smart functions of the ski and snowboard trousers, the jury decided to give the ISPO Award 2022 to Patagonia.
Built mainly for backcountry freeride powder seekers and available from October 2023, the new Patagonia Untracked Bib offers a combination of a lighter face fabric, thinner membrane and soft-shell backer, creating the softest and most supple Gore Tex 3L backcountry kit in Patagonia history, as the brand states. The entire kit uses Gore-Tex's latest PFC-free "extreme and extended" material technology and is proof that performance does not need to come at the expense of material and supply chain responsibility.
Built with 100% recycled, PFC-free, waterproof and breathable 3-layer Gore-Tex ePE bonded to a recycled solution-dyed flannel backer, the Patagonia Untracked Bib provides high-level performance with a lighter environmental impact. ePE sets a new standard for responsibly built technical shells, built with a lower carbon footprint and backed by Gore-Tex's "Guaranteed to keep you dry" promise.
Tested extensively in the lab and in the snow, ePE products are subject to the same Garment Quality Standards (GQS) as all Gore-Tex products, to ensure they meet requirements for winter's most demanding backcountry and alpine conditions. On top of that, the Untracked Bib uses a PFC-free DWR platform that excludes the use of perfluorinated chemicals in this product.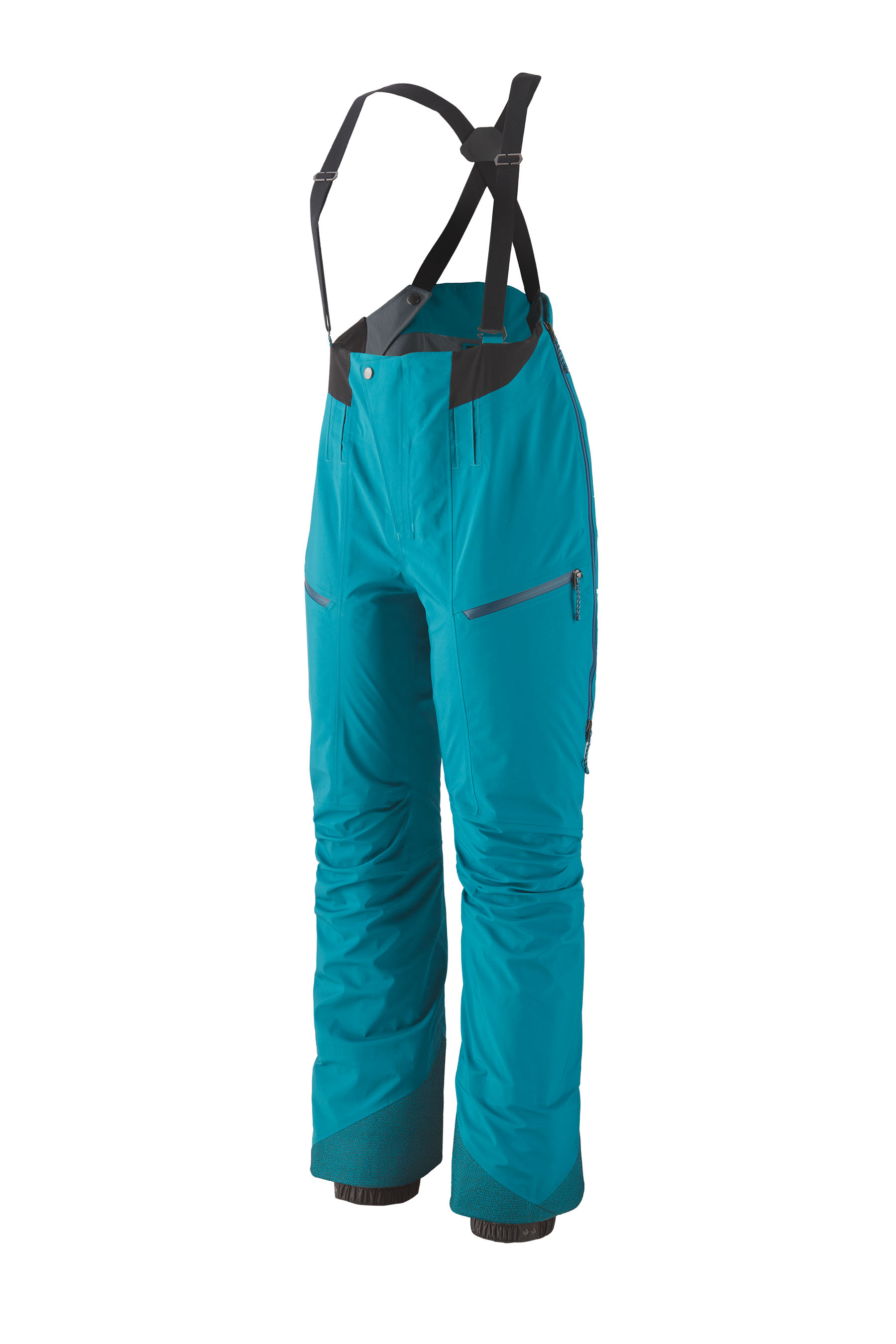 Regarding the fit, Patagonia's Untracked Bib pants have a supple built-for-movement design for big backcountry days in even the most unrelenting conditions. The construction of the pants with a bib prevents snow from entering the pants, the clothes becoming wet and the skier or snowboarder beginning to freeze. In addition, they come with functional snow features for venting, pocketing and adjustability; the bibs also have drop-seat side-vents.
Contributing to the need of responsibility in the outdoor industry, Patagonia has also offered the so-called Ironclad Guarantee for all its products for many years. If a customer is not satisfied with one of the products, or if one of the products does not perform to satisfaction, customers can return it to Patagonia for a repair, replacement, or refund. Damage due to wear and tear will be repaired at a reasonable charge.
Overall, the jury judged the pants to be an all-around successful product that deserved the ISPO Award 2022 due to its responsibility and innovative strength.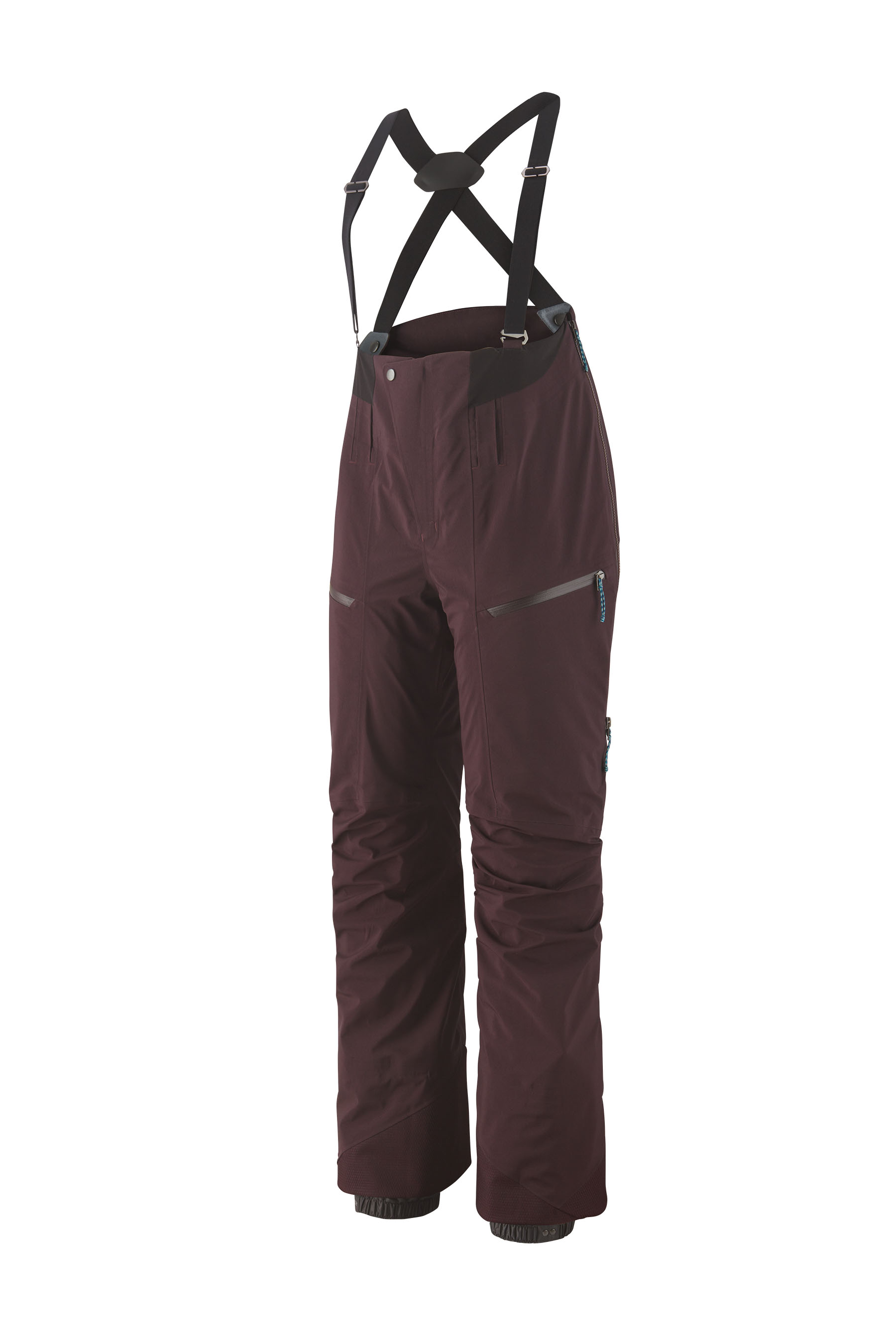 "Freeriders in particular will appreciate the advantages of bib pants. It will please all environmentally conscious winter-sports enthusiasts that this technical garment is now available in recycled, PFC-free material." ISPO AWARD Jury
"The Untracked Bib marks a critical milestone in Patagonia's commitment to pushing technical snow outerwear performance while lessening our impact. With the new Untracked, we paired Gore-Tex's latest PFC-free extreme and extended material technology, with an updated lightweight design, optimizing for active motion in the backcountry. This mid-coverage bib prioritizes maximum breathability and features a completely new pattern with stretch panels at the hips, allowing for increased comfort and mobility on the uphill, while providing deep powder protection on the downhill." Eric Wallis, Patagonia Snow Category
First-ever Gore-Tex ePE snow bib pants

Made with 100% recycled face fabric

Lightweight

Eco-friendly

Abrasion resistant
Key data:
Extra: RECCO Reflectors for added safety

Target group: backcountry freeride, ski and snowboard, men and women.

Price: 700.00 Euro

Available: October 2023