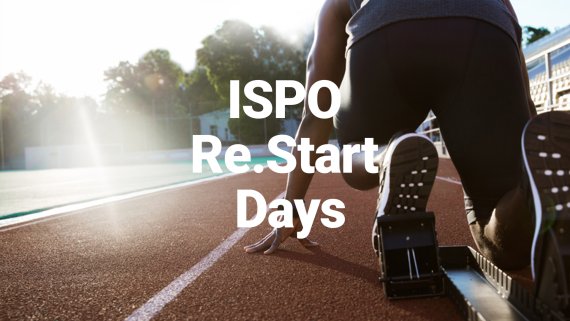 more than 100 top-class speakers
around 60 interactive workshops, panels and discussions
Kristine Tompkins, environmentalist and former CEO of Patagonia will join the digital conference
Klaus Dittrich, Chairman of the Board of Management of Messe München, explains the concept: "At the moment there is a huge need for exchange and orientation in the sports and outdoor industry. With the ISPO Re.Start Days, we have created a completely new platform with which we can give market participants new inspiration and impulses". The two-day event was developed in close cooperation with the industry and its associations and is divided into an EXPERIENCE DAY and a BEYOND THE STATUS QUO DAY. On the first day, everything revolves around the current situation during the coronavirus crisis - with market research, networking and exchange of experiences. In addition, exclusive studies from the outdoor and fitness segment will be presented. The second day is dedicated to the future: What impact does Covid-19 already have and will have in the future on digitalization, sustainability and health?
Adidas, Deuter, Dynafit, ISKO, Jack Wolfskin, Mammut, Patagonia, Polartec and many other brands will be represented by their managing directors, brand managers or sustainability experts at the ISPO Re.Start Days and will provide exclusive insights - for example during the brand panel "How can the sports and outdoor industry overcome the effects of the coronavirus crisis?" (30.06., 10.20 - 10.55). Among others, Dr. Oliver Pabst, CEO at Mammut, Michael Levi, Director of Sales Europe Columbia Sportswear, and Martin Riebel, CEO at Deuter, will talk about central brand values and future strategies. Not only brands but also athletes play a central role at the ISPO Re.Start Days. Former track cyclist and two-time Olympic champion Kristina Vogel will open the event together with extreme mountaineer Jost Kobusch. During the opening interview, they will focus on the topic "What does it mean to restart?"
Nobel Peace Prize winner Professor Muhammad Yunus will talk about the fact that a new start only works with humanity and solidarity in his video message. Through his charitable organization "Yunus Sports Hub", he is closely linked to the sports sector.
The handball world champion Dominik Klein is part of the symposium "Future perspectives of sport - leagues, associations & athletes discuss" (01.07., 17.00 - 17.45). Directly afterwards, Klaus Dittrich will close the ISPO Re.Start Days with another highlight. The Chairman and CEO of Messe München will interview the environmental activist and former CEO of Patagonia Kristine Tompkins.
The lectures on the main stage and the study results presented will be made available to participants digitally after the congress.