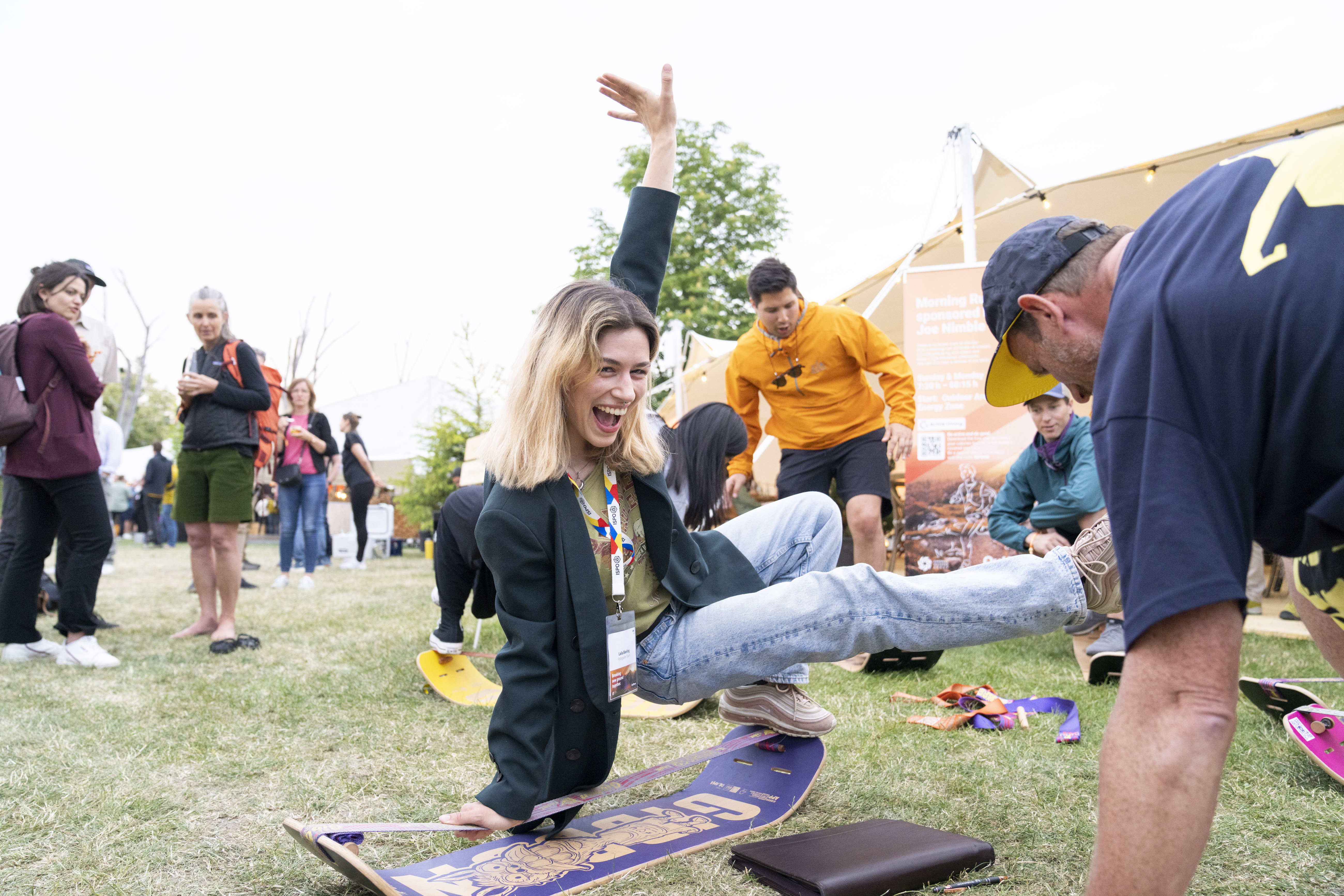 Thibaud Durivaux and Pierre Gaillard were probably among the happiest exhibitors at OutDoor by ISPO 2023. "The trade show was a complete success for us. Thanks to the ISPO Award, we reached our Kickstarter goal within 24 hours," reported the two young founders of Trail Hoppers. Their "Nomad Cape" is a rain poncho that can also be used as a hammock, tarp or lounger. "So many people came to our booth, got information or ordered a Nomad Cape right away. Now it's time for us to ramp up production."
Also happy? David Schiel and Lukas Hartz of Hezo Cycling, who won the ISPO Award's Public Choice Award for their custom "Helu One" road cycling shoe: "We are totally surprised and happy. As a start-up, we are currently looking for partners and investors who want to further develop the product with us. Winning the award is a nice push in this regard."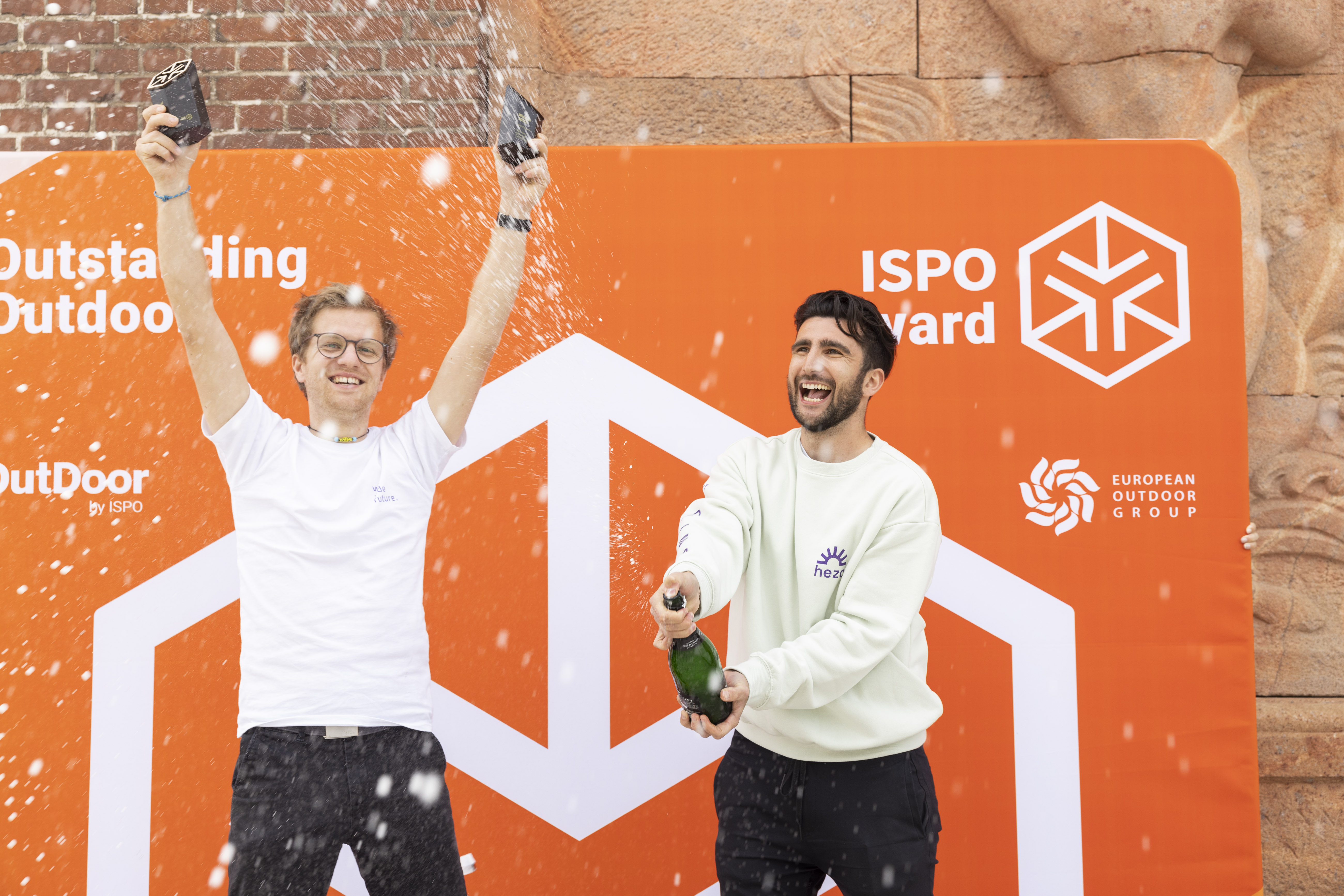 But it was not only young companies that were satisfied with their trade show presence. Large brands such as LOWA also recorded high visitor numbers and many contacts. "Our booth was always well attended and was noticeably even more crowded on the second day of the trade fair. All in all, we are very satisfied with the way this year's OutDoor by ISPO in Munich went," said CEO Alexander Nicolai.
Martin Axelhed, CEO of Fjällräven, praised the combination of exhibition and showroom at the MOC in Munich. "This mix was successful, especially for the German-speaking region, which is very important for us." This was also confirmed by Jan Lorch, CSO of VAUDE: "The combination with two touchpoints works well for us. We had constant frequency and also good conversations in the aisles."
"We were very pleased to be able - together with ISPO - to strengthen the backbone of the outdoor community again, even under the current not easy conditions," said Michael Schupp, Senior National Account Manager DACH for Berghaus. "In discussions with many partners and friends, we were able to work on solutions and develop strategies for the future. OutDoor by ISPO is simply the ideal meeting place for this." It was also a successful few days for Nadja Mühlhauser, Export Sales Manager at Scott: "The trade show was top organized. We were very satisfied with our booth, with which we were able to convey our brand image very well."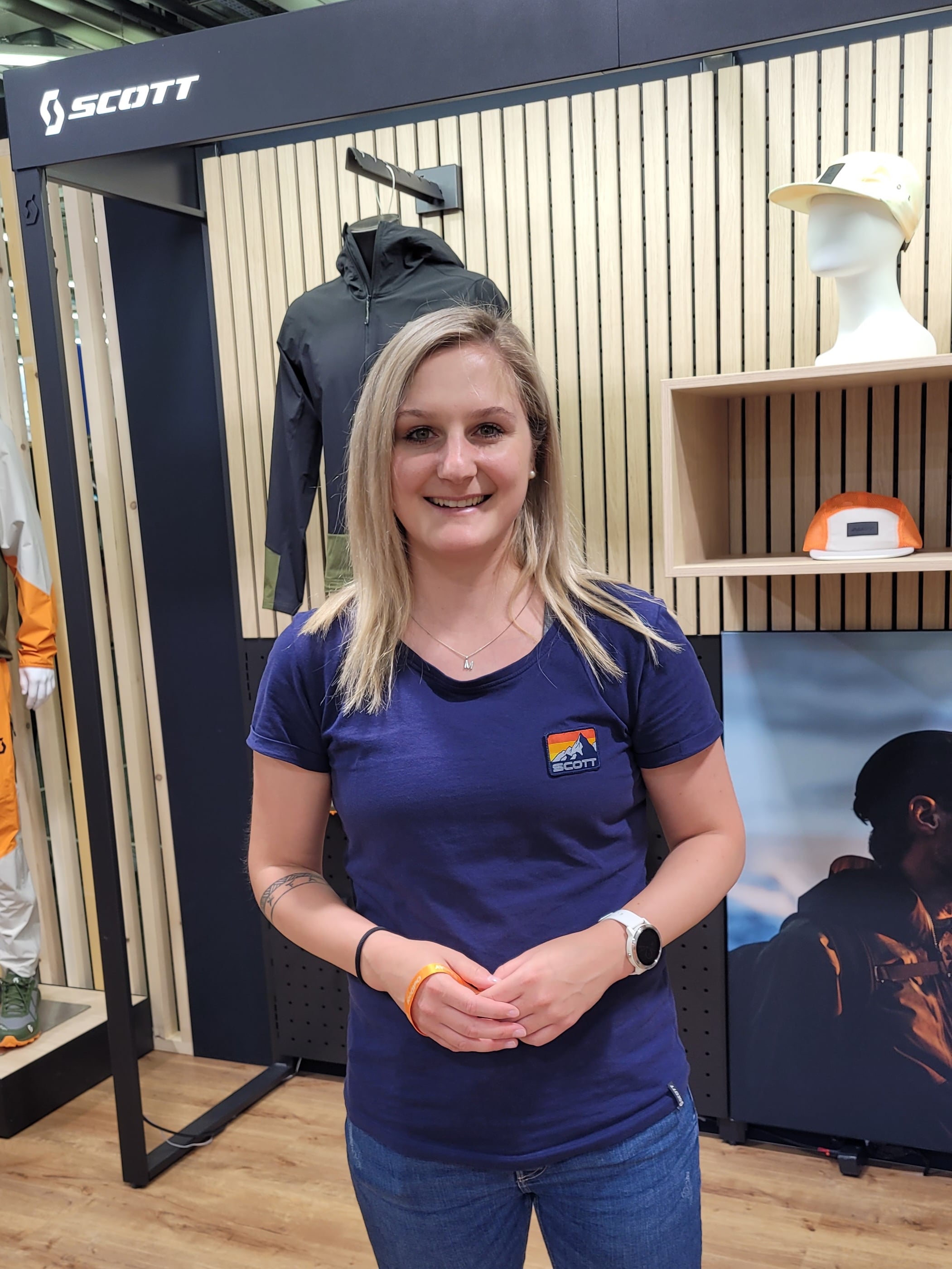 Even brands outside the classic sports and outdoor community were enthusiastic. Daniel Raabe, for example, who represents the French knife brand Opinel with Herbertz GmbH, said: "OutDoor by ISPO was very different from the household trade shows at which we are usually represented. The atmosphere was much more relaxed. It was a great togetherness, very authentic."
Andreas Bartmann, Managing Director of Globetrotter, found clear words after the OutDoor by ISPO: "Procrastinators and doubters were taught better. No, trade shows are not dead and no, trade shows are not superfluous either. Personal exchange, networking, partnerships and strategies were the focus, which are so important right now in challenging times."
His fellow exhibitor Pieter de Bodt, central buyer at Yonderland, was pleased with the wide range of brands exhibiting: "We noticed above all that - despite the difficult market conditions we are all facing at the moment - you can sense an absolutely energetic and good atmosphere at the trade show!"
German biathlon legend Laura Dahlmeier was invited by Osprey to attend OutDoor by ISPO for the first time and was also impressed by the atmosphere: "Trade shows are usually exhausting. But at OutDoor it was really cool," said the double Olympic champion. "I was at some exhibitors to look around, make contacts and cultivate friendships. Unfortunately, that hasn't been possible very often in the past few years. It's nice to refresh these connections again."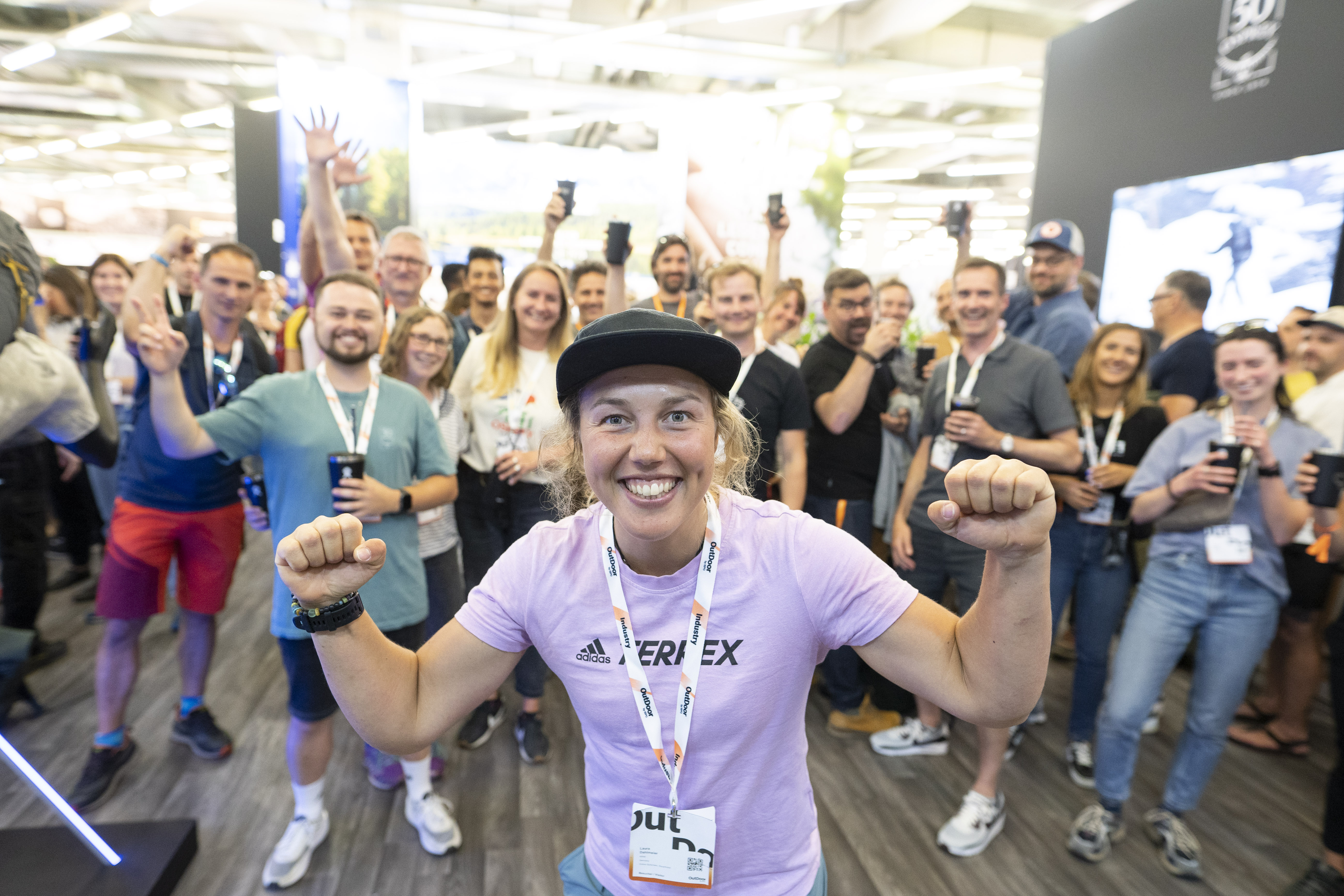 An old ISPO acquaintance also did the honors. Reinhold Messner visited the Jack Wolfskin showroom and stated: "I have been an outdoor person for almost 80 years. As such, I'm very interested in seeing what innovations are out there." The mountaineering icon quickly touched on a key issue at the trade show: "The crucial question is: How seriously are sustainability and recycling really taken? Sooner or later, everyone will have to get on board with this, because there's no other way, both practically and emotionally, if you want to get people on board with these issues."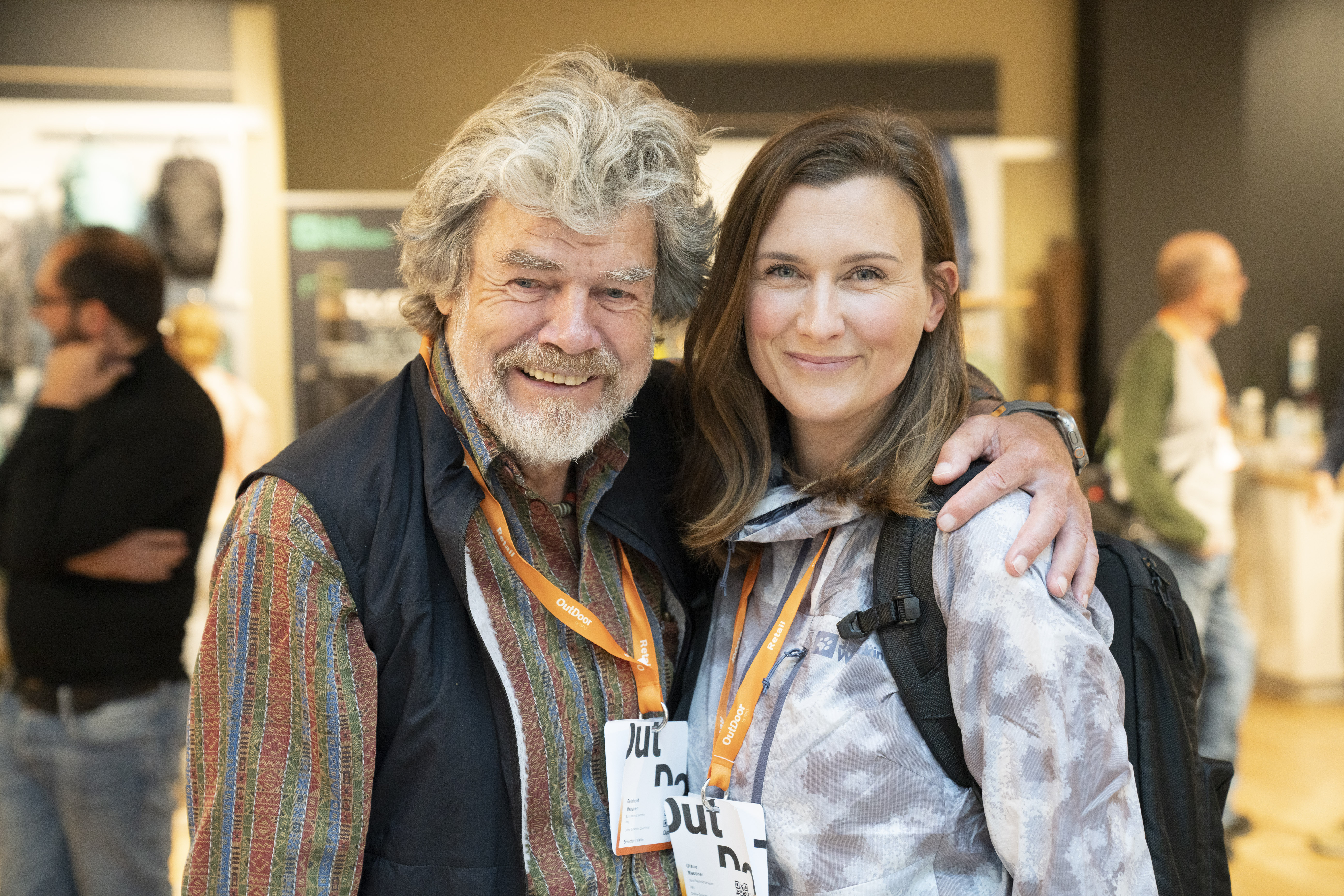 The all-encompassing theme of sustainability took place primarily around Sustainability Hub, where the European Outdoor Group, as a trade show partner, had organized many well-attended presentations and workshops. "Since last year, the European Outdoor Group has worked closely with our partners at ISPO to make the event even better, and it has paid off. OutDoor by ISPO impressed our industry with a concept that clearly demonstrated how a trade show can be successful at this time," said Matt Gowar, president of EOG.
And one more person was really happy at the end of the three days of the trade show: Lena Haushofer, Exhibition Director ISPO Munich and OutDoor by ISPO. Her summary: "Almost twice as much exhibition space as last year, the return of countless important industry players and the participation of many interesting newcomer brands have shown us that we are on the right track. And with our main theme - the circular economy - and the corresponding conferences and projects, we hit the nail on the head. We're really looking forward to OutDoor by ISPO 2024 in Riem, where more space and opportunities will inspire us to further excellence."