"About 50 percent of all clothing produced is not worn," says Friederike von Wedel-Parlow, director of the Beneficial Design Institute and an expert on sustainable fashion. The reason: We hoard too much fast and now ultra-fast fashion, which after a short time of wear just sits in the closet - or quickly ends up in the rubbish. At the same time, production and consumption are steadily increasing, according to a study by Greenpeace: Around 70 million tons of clothing are produced each year. Fashion is one of the most damaging industries for the environment. A rethink is therefore needed if we are to meet the Paris climate targets.
The most sustainable product is the one you already have. Only stupid if it no longer fits, likes or is no longer needed. Secondhand can be a solution here. In any case, it is a step away from overproduction and a throwaway society toward saving CO₂ and more environmentally friendly consumption. This is increasingly being done via second-hand platforms that set themselves apart from conventional display services by focusing on fashion, for example with an additional quality check.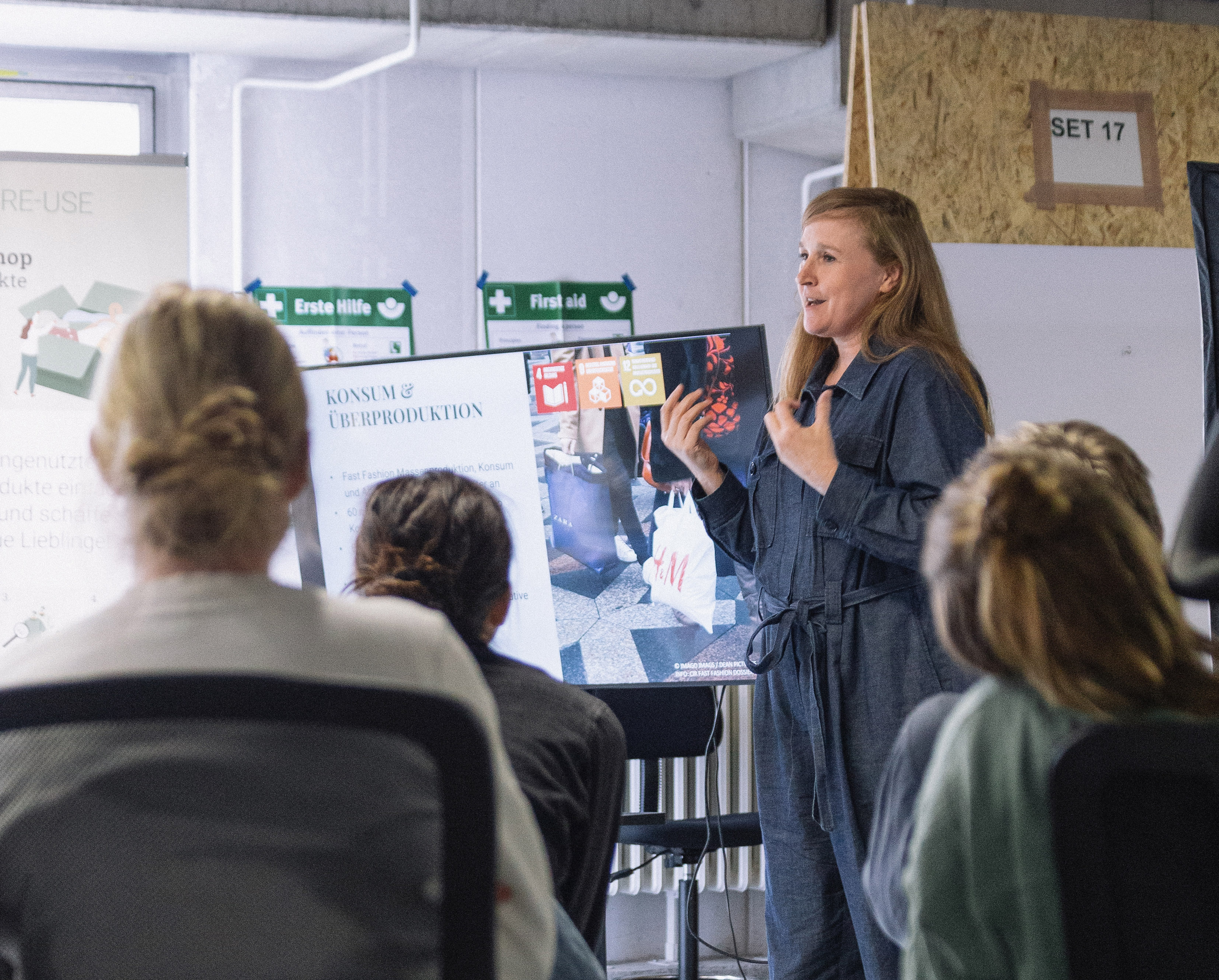 Even if at first glance the question arises whether secondhand does not cannibalize the core business, major retailers have long recognized the added value of reselling used goods. "At Bergzeit, we try to work as sustainably as possible and save CO₂. However, we have found that as a retailer we can only influence a certain proportion of the emissions. Around 90 percent is generated during product manufacture and only ten percent by us," says Martin Stolzenberger, Managing Director of Bergzeit, explaining the retailer's considerations. The aim is therefore to produce less overall and to do our part as a retailer.
That's why Bergzeit's Re-Use platform was created about a year ago as an online point of contact for the resale of secondhand goods. And the stationary giant Globetrotter also offers used goods for resale.
Recommerce specialist reverse.supply, with which brands such as Armedangels, Hessnatur and Ortovox also cooperate, is also on board. The reason for this is the complexity: trading in used goods requires special processes for product control and quality assurance. The Berlin start-up reverse.supply offers an integrated online store system with trade-in solutions for precisely this purpose and takes care of the processing in parallel - all from a single source.
While many consumers would like to buy more consciously, not all of them can afford new, sustainable products. This is where used clothing comes into play, which is also trendy, especially among younger generations. The rule is: the younger, the more affinity for secondhand. This also means that the target groups of secondhand and new goods differ. Especially in older buyer groups with less purchasing power, there is still a lot of potential for secondhand goods if the bias can be reduced.
According to the Bergzeit Re-Use survey, second-hand purchases are primarily driven by price. In second place, sustainability is named as a motive. In addition, the motivation to purchase a unique item plays a role, as does the desire to get hold of originals or products that are no longer available. Buyers and sellers of used clothing are not necessarily the same target group. Nevertheless, both are important so that products get back into circulation and no longer just lie in the closet.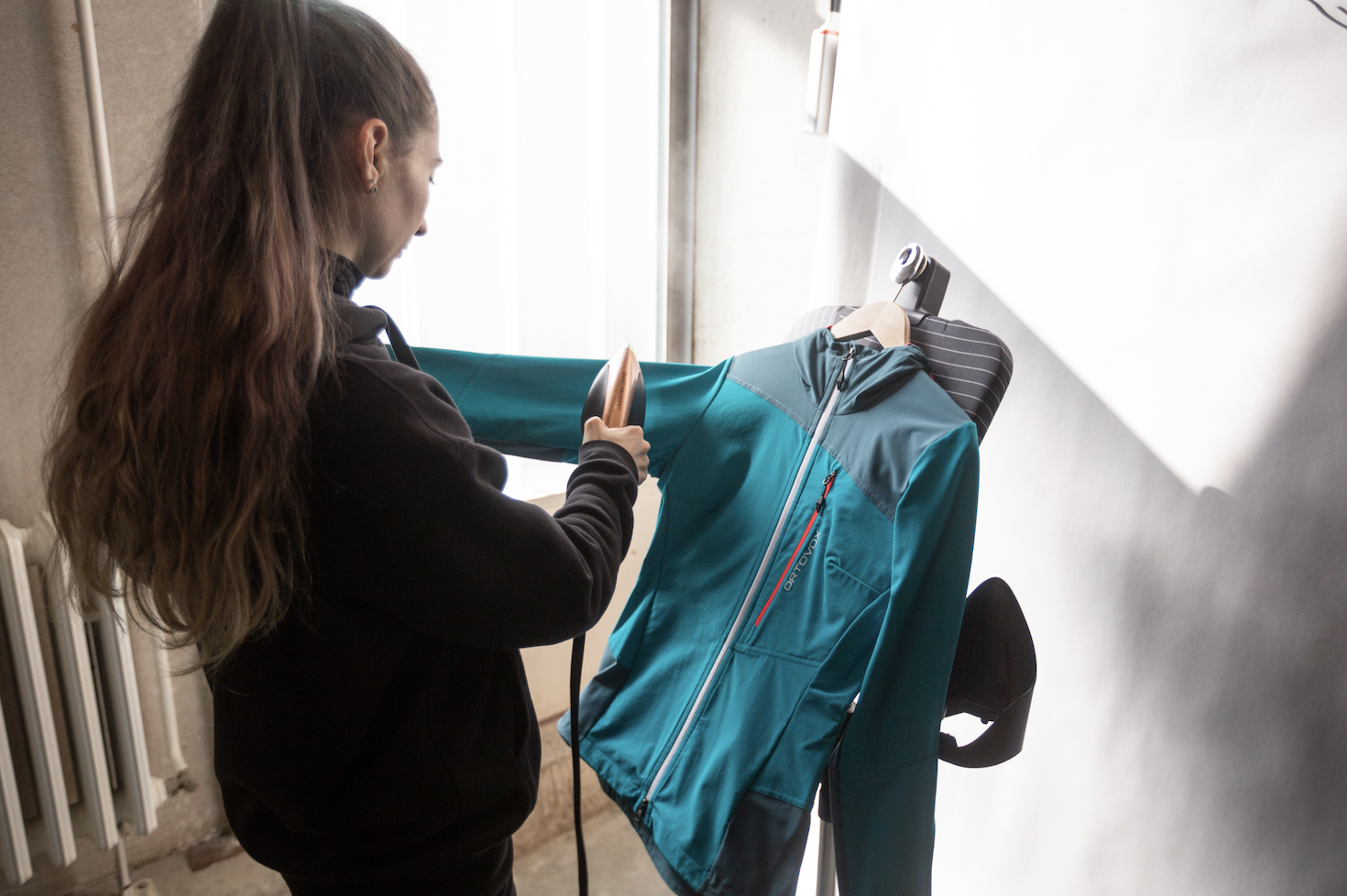 In order to reduce fears about buying used clothing, the process must be simple. This includes
intuitive data entry,

product evaluation and price suggestion via algorithm,

free shipping and return shipping.
"At the same time, we want to bring secondhand out of the flea market corner by paying attention to presentation," says Stolzenberger.
All products are prepared after a check and professionally photographed, and when selling via the platform, one receives an additional quality rating from experts. If a product doesn't fit, it can be returned free of charge. In general, however, the proportion of returns from the second-hand store is lower than in the core business, at an average of 35 percent, according to Bergzeit.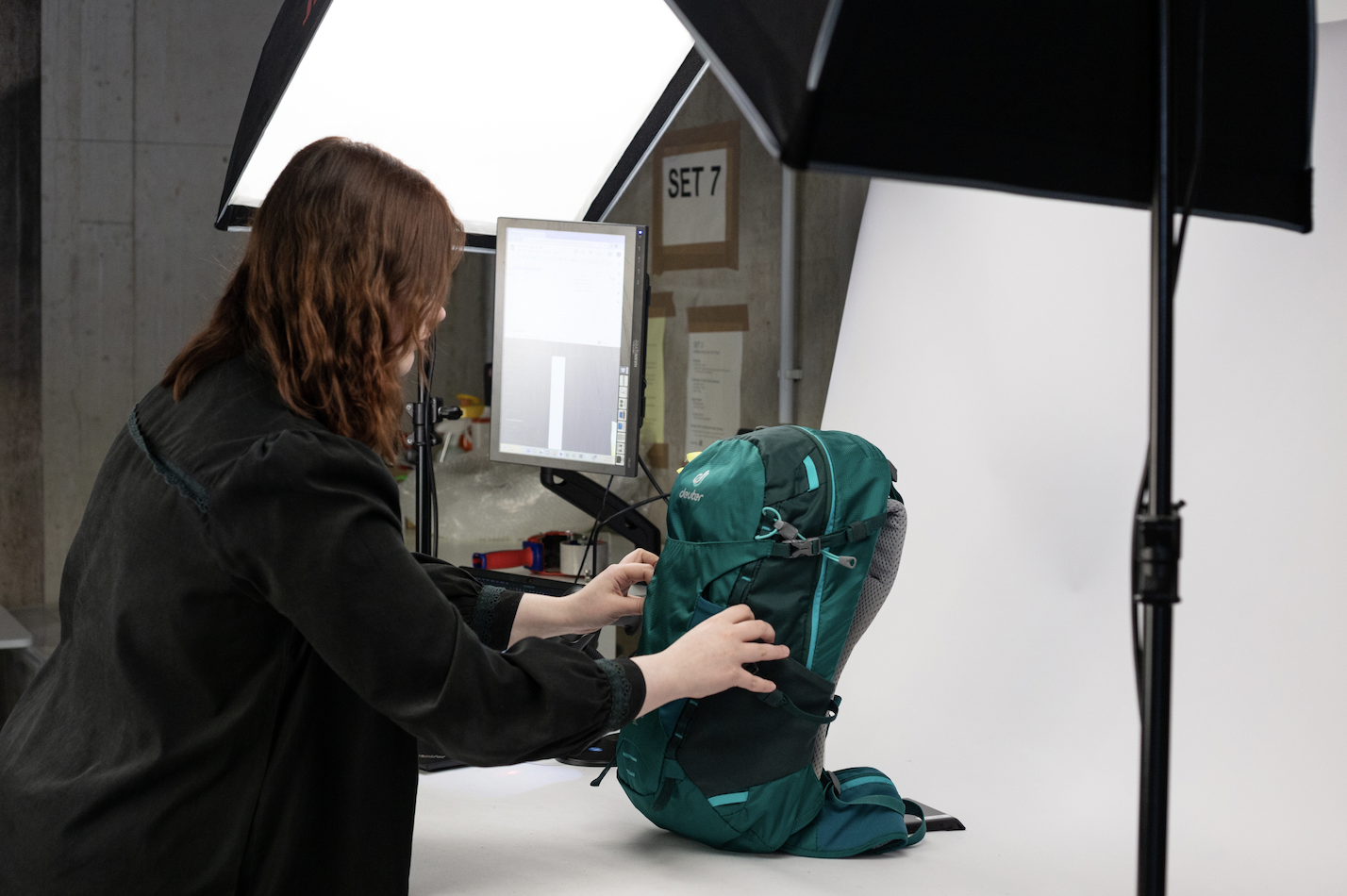 The key to making secondhand work online is not only interested buyers, but also enough merchandise - ideally in different sizes and matching the season. That's not so easy, because in the classic secondhand business, it's more likely to be individual items. Bergzeit's Re-Use Shop has around 6,000 registered second-hand items, and 2,000 have already been sold. Popular brands like Patagonia or Arc'teryx do particularly well. Overall, timeless styles work, for example jackets in black, but also hiking boots and children's items. Likewise, hype products and models that are no longer available in regular stores usually quickly find interested buyers.
In addition to used items from end customers, Bergzeit also takes returned goods into the store that can no longer be sold regularly. The retailer also runs a few pilot projects with brand partners to sell their B-goods, for example from the climbing brand Chillaz. However, the majority of the goods in the re-use store (65 percent) actually come from end consumers.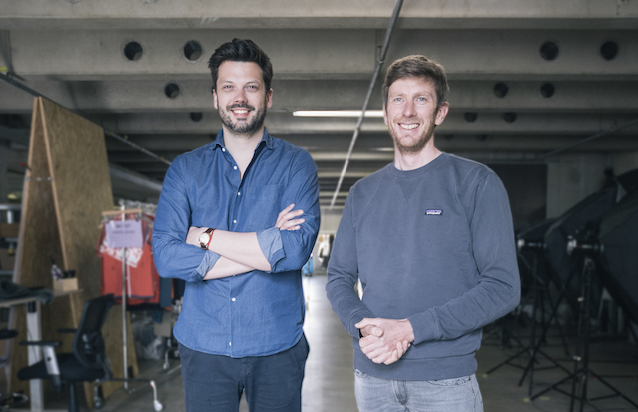 Compared to Bergzeit's regular store with 40,000 listed items, there is of course still potential for expansion. But not all products are suitable for resale, even if the Re-Use Shop has 169 different product categories: "Safety equipment such as helmets or climbing ropes, for example, are not suitable because of the safety aspect," explains Stolzenberger. "But even with more complex products, such as tents, it's much more complex and we first have to see if it can be set up profitably."
Clothing is easier to inspect and handle. And therefore also better for sales, according to Stolzenberger: "The more processes are stored in between, the more expensive it becomes. At the same time, buyers want an attractive price and sellers also want something to take away. If we can't get that right, the model doesn't work." So the more handling and processes, the harder it becomes to generate enough revenue for retailers and partners. Outdoor products, which tend to be high-priced and have some value stability, lend themselves particularly well to second-hand, with enough margin for both platform and retailer.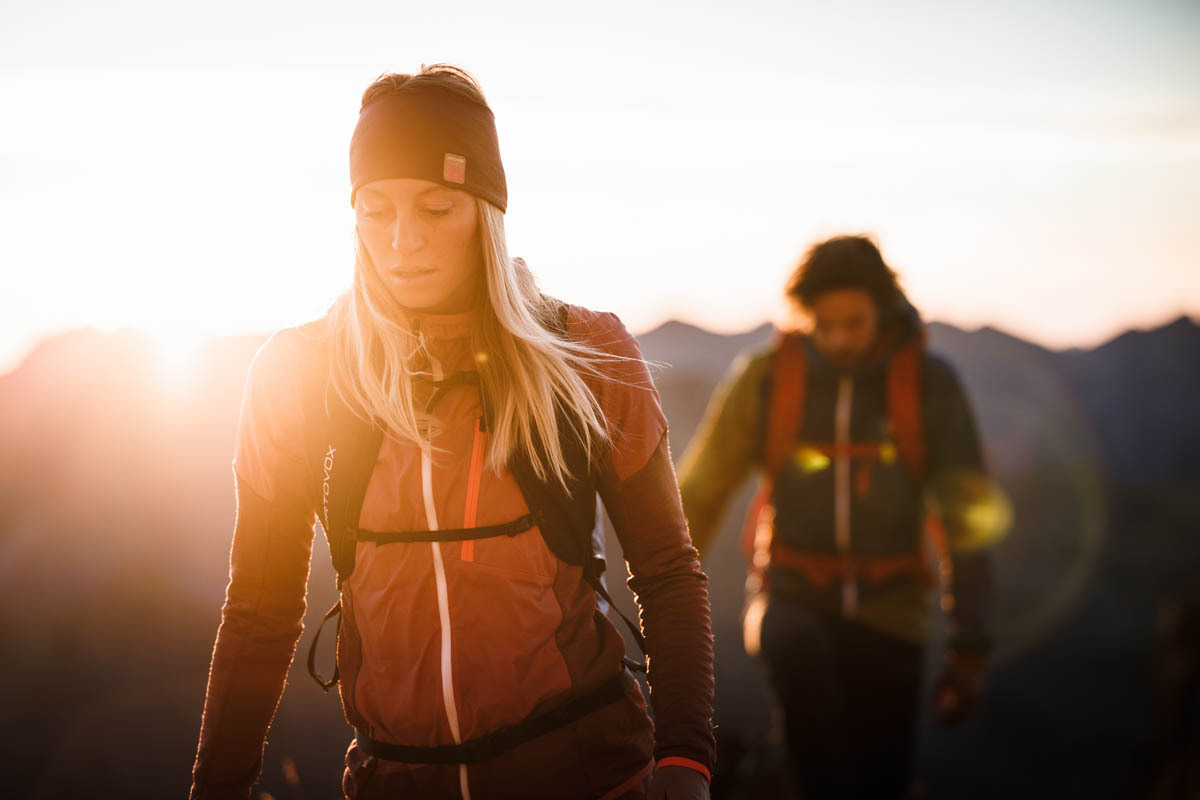 In addition to the pilot projects with Bergzeit's partners, other brands are also jumping on the re-use bandwagon themselves. In addition to the sustainable fashion brand Armedangels, Ortovox is another example. At the Bavarian mountain sports brand, returns are checked and refurbished in the company's own workshop and then resold at attractive prices via the Ortovox Second Life Shop.
Outdoor with high-priced products therefore offers an exciting field in terms of secondhand. Brand awareness and enthusiasm play just as much a role here as the value of the products. In addition, it is an absolute growth market: "Secondhand is growing 21 times faster than traditional retail," says Max Grosse Lutermann, co-founder of reverse-supply.
So secondhand not only pays off in terms of the major future themes of the outdoor industry, sustainability and circular economy, but also offers opportunities for revenue and image enhancement. But the trade with second-hand goods is just at the beginning of professionalization. There is still a lot of room for development in the direction of a broader assortment and optimization of processes.