Honestly, there's hardly a lower probability of success than with a new running shoe brand from Switzerland. In my guest article for ISPO.com, I tell you how we managed to do it with On anyway.
We sold more than 17 million products, went public, and broke the billion-dollar sales barrier in 2022. The main reason for this success was originally our unique cloud technology, but today we are an innovation company at heart. We create high-performance products for all people who want to stay fit and healthy through exercise. This includes apparel and running shoes that are different even at first glance, and for many, the most comfortable shoes they've ever worn.
Was I convinced of this from the start? No. When my co-founder Olivier Bernhard approached me with the idea 15 years ago and asked for my help, I was more than sceptical. Looking back, I laugh at that Caspar I was back then - how little courage I had!
Together with the third in the group, David (Allemann), we then fortunately still dared and developed our first running shoe. With a very minimalist design, typically Swiss. The location was a curse and a blessing for us right from the start. In a country as small as Switzerland, you simply can't make enough sales with a running shoe brand. We had to get out into the world right away and launched in six countries at the same time. I spent most of the first ten years travelling globally to build up all the markets in parallel. But it was worth it: when it works, it works. We are now represented in 60 countries.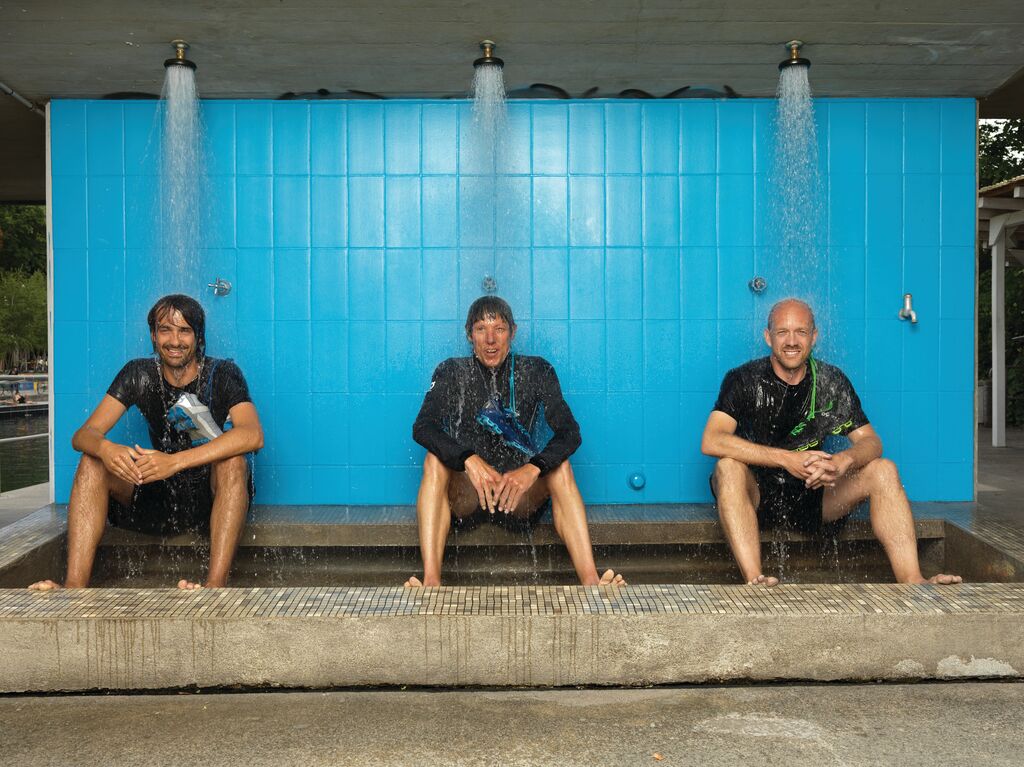 We had no idea about the industry when we started. None of us had ever developed or sold a product. I found out about the ISPO Start-up Award by chance and didn't expect to win directly on my first participation. The first prize was a trade show appearance with PR package - that was overwhelming: When I came into the trade show halls in 2010, I wanted to hide. Our shoe was pictured everywhere. But we had neither an order list nor a price. Just two or three samples of the prototype.
The ISPO Brandnew Award set a lot of things in motion: Two weeks after the announcement - I was just on a snowboarding holiday - we had 600 e-mails in our inbox. That's also how we made our first six distribution partnerships.
In the beginning, we couldn't afford athletes as testimonials, so we supported those who had a special story to tell. The most famous is "The Man with the Halo," our athlete Tim Don. The day before his 2016 Ironman competition in Hawaii, he was hit by a truck. Broken neck. We had him flown out immediately to get the best medical care. And extended his contract while he was still on his sickbed.
He then received a so-called halo, which is a metal frame that is fixed in the skull with screws. Extremely painful, but for Tim the only option to ever be able to do sports again. We followed the healing process from day one and a documentary was made that went through the roof. Not only did it make Tim very famous, it also sped up a lot of things for On.
Olivier, David and I decided early on to bring two other partners on board to build the brand as equals among the five of us. We didn't want to build up hierarchical levels among ourselves and continue to be the eye of the needle in the company. With Marc Maurer and Martin Hoffmann as co-CEOs, we have gained an incredible amount of capacity.
We now have five points of contact when it comes to "boss stuff". This allows us to move things forward more quickly, and we can use each other as sparring partners in day-to-day business. Sooner or later, everyone makes a mistake, but as a group we recognize them early and can correct them better.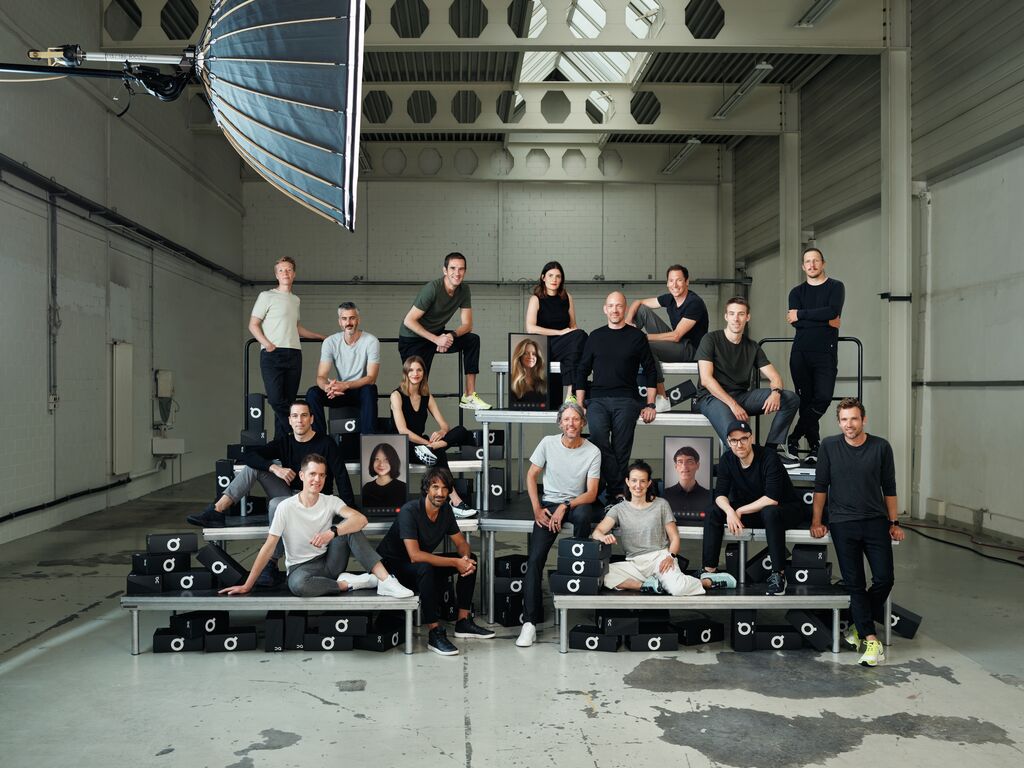 The most important principle at On is: The Positive Spirit. The market for running shoes is so big that we don't really need to look at competitors. There is enough room for everyone, even if we are already dreaming of becoming number 1 with our first success.
To achieve this, we have completely overhauled our running range over the last 18 months. For much more comfort and even more cushioning. We have just launched the elite running shoe Cloudboom Echo 3, with which Helena Obiri won the Boston Marathon. And in the next ten months, more models will come with our performance technologies.
My 3 tips for healthy growth
Be brave!

I have learned from my mistakes and always try to be open to new things. Today, many young companies come to us with their technologies. Looking closely, recognizing potential and not judging too quickly is the biggest challenge, because the product is never finished.

Do everything you can to promote your product.

I often observe that companies have five people in development, but only one in marketing and sales. It's never going to work that way.

A good chief financial officer is worth his weight in gold.

Financial security is essential to focus on product development. And dare to go to the financial markets! We deliberately went to the New York Stock Exchange, not Zurich. Otherwise, we would have stayed in the regional league - now we're playing in the Champions League.