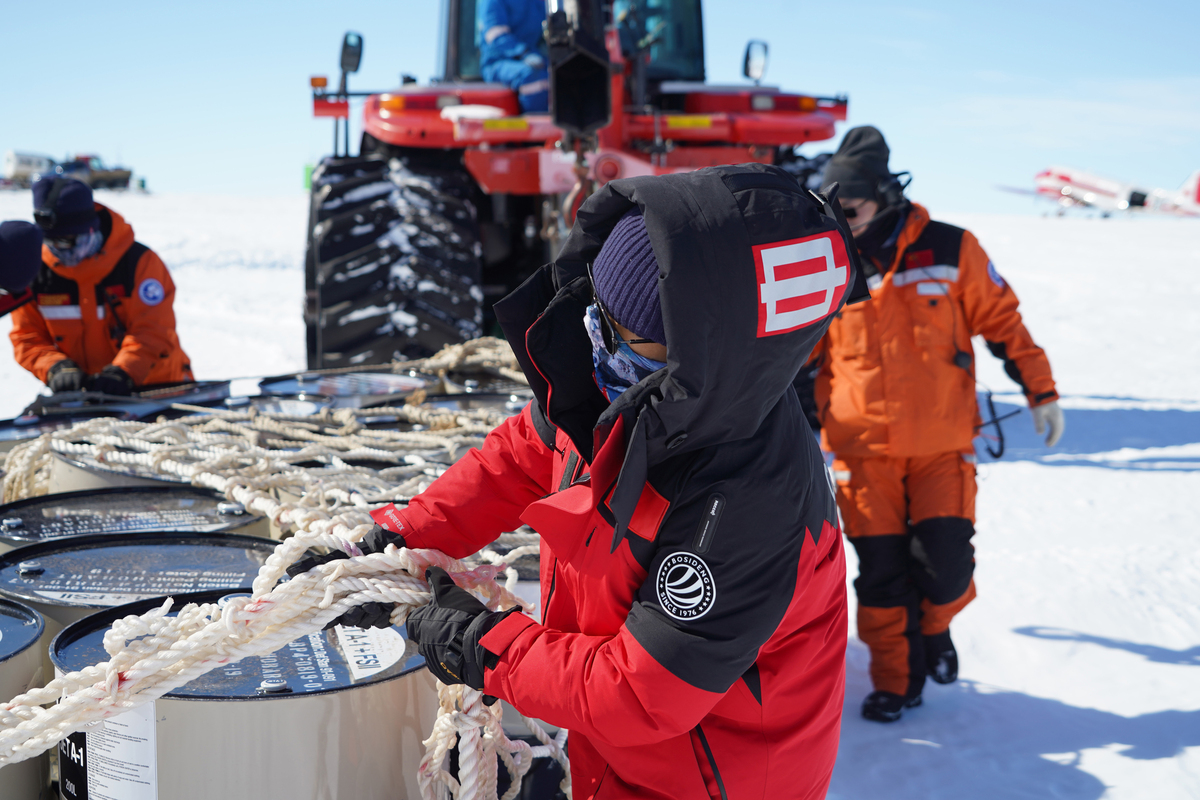 BOSIDENG
Welcome to the BOSIDENG partner site
Founded in 1976, BOSIDENG is engaged in the research and development, design and production of down jackets. The company is committed to advancing the transformation of down jackets from pure warmth to more technological and fashion features, and pays special attention to functionality. In 2019, BOSIDENG launched its Qumolangma series, which played an important role in China's Antarctic expedition. In 2022, BOSIDENG received both the ISPO Award and the Red Dot Award for the "Composite Structure Camping Down Jacket" and the Zero Pressure Down Puff Jacket.
Bosideng has been one of the leading companies in China for many years. But the company is capable of much more: in order to further advance the industry in the field of performance and sustainability and to demonstrate its own potential, Bosideng invests in the development of innovative sustainable fabric and product solutions.
Learn more
The down jacket specialist BOSIDENG is the market leader in China with 200 million customers. In 44 years, Gao Dekang, as founder and CEO of the BOSIDENG brand, has turned the Chinese jacket specialist into a market leader in his home country. However, he took the last step onto the world stage with his product at ISPO - for good reason. Now the brand wants to take off in the West as well - with Hollywood stars and ISPO Boost.
Learn more
BOSIDENG and the Chinese design agency IdéesKréatiOn R+I Design demonstrate true innovative spirit with their versatile camping jacket. The 'Composite Structure Camping Down Jacket' can be worn in eight variations and thus meets almost all requirements of a camper's life. That deserves an ISPO Award 2022.
Learn more