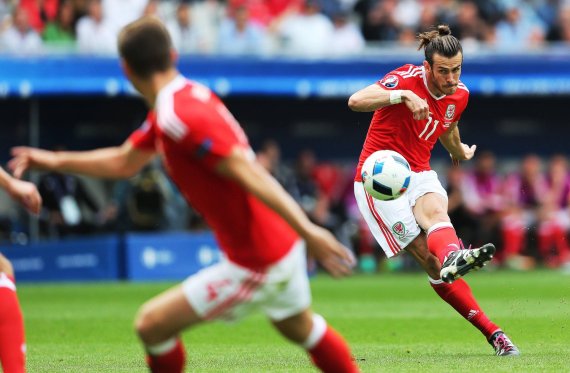 The German national team has only achieved three goals at the Euro 2016. The goal scorers were: Nike Magista Obra, Adidas X 15 Leather, and Nike Hypervenom Phantom II. Those are the names of the soccer shoe models that Shkodran Mustafi, Bastian Schweinsteiger, and Mario Gomez were wearing when they got the ball into the opposing goal.

Shoes are the most important part of workwear for soccer stars; they have to fit perfectly so the players are comfortable. (Read more about the German national player's shoe quirks here.) Accordingly, current models are high-quality and expensive. The modern, and for the most part colorful, soccer shoes can in the sports shop can hardly be found for less than 200 euros.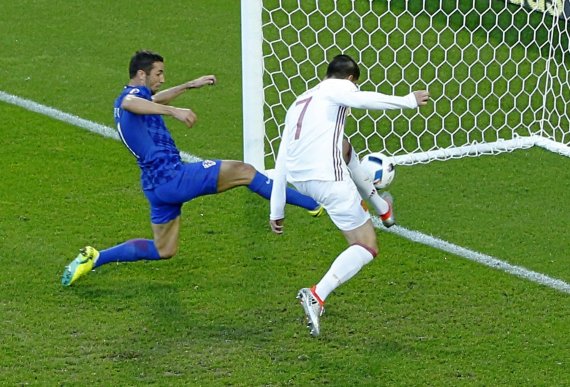 Götze's World Cup shoes ended up in the museum
Children and teenagers know exactly which shoes their idols play in. That's how Nike profited from the deciding goal by Mario Götze in the World Cup final in 2014. The national player worked his magic to get the ball over the line with the help of his neon-yellow Magista Obra. Now the World Cup winner's shoes can be admired in the DFB Museum in Dortmund.
ISPO.COM looked the stars of the EC 2016 in the feet, and analyzed which soccer shoes are shooting the goals.

Bale and Morata striking in Adidas soccer shoes
In total, 69 goals have been scored in the 36 European Championship group matches, so an average of 1.92 goals per game. Not a very good value; most recently in the Bundesliga it was almost one goal more (2.83).

Thus far, Gareth Bale and Alvaro Morata have proven themselves to be the most accurate, with three goals each. Six goals for Adidas. The Spanish striker is successful in the current X 16 model. The Welshman fires at the goal in the previous model, the X 15, and shows: shooting technique casts doubt on shoe technology.

Read more here: What the Euro 2016 will bring its top sponsors
Cristiano Ronaldo strikes with the Nike Mercurial Superfly 
But the most goals weren't achieved with the help of Germany's sports brand number one, but rather by players in Nike shoes: 39 of 69 goals, that's 56.5 percent. Thus far, the most accurate model has proven itself to be the Nike Mercurial, with a total of 25 goals; twelve in the Superfly version (Cristiano Ronaldo is their most famous wearer) and 13 in the Vapor version, worn by Croatia's top stars Luka Modric and Ivan Perisic, among others.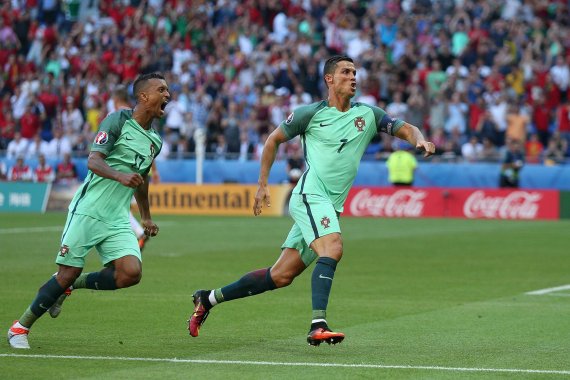 Sounds like a major success for Nike, right? Not necessarily, as the following table shows.

| | | |
| --- | --- | --- |
| Manufacturer | EC player* | EC goals |
| Nike | 318 (61%) | 52 (59%) |
| Adidas | 163 (31%) | 24 (27%) |
| Puma | 31 (6%) | 7 (8%) |
| New Balance | 4 (0.8%) | 1 (1.1%) |
| Mizuno | 3 (0.6%) | 1 (1.1%) |
*Source: footballbootsdb.com
That's because Nike outfits close to 61 percent of all EC players with soccer shoes, according to the online site "footballbootsdb.com." Admittedly, Adidas players only made 22 goals, so 32 percent, but of the 552 EC players likewise only 163 wear shoes with the three stripes (31 percent).

Only Umbro and Under Armour have yet to score
Sporting goods manufacturers Mizuno (Hungarian Zoltan Gera scored in his Morelia Neo) and New Balance (Aaron Ramsey shot a goal for Wales in his Visaro) have also just gotten reasons to celebrate.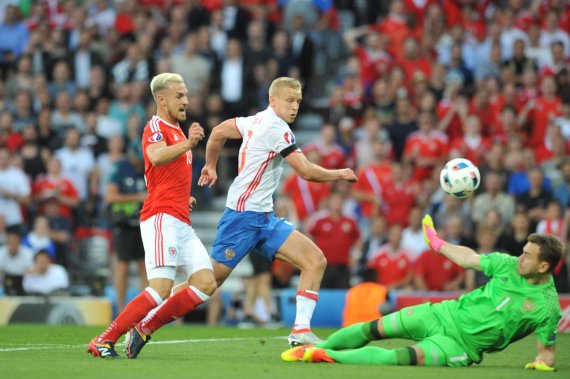 Puma representatives, among them France's star Antoine Griezmann, made a total of four goals, which seems to correspond exactly to its percentage share. Only shoe manufacturers Umbro (Pepe, Wayne Hennessey) and Under Armour (Jonathan Tah, Granit Xhaka) still have yet to get a goal at Euro 2016.
Those who have added it up in their heads will notice: that was a total of only 67 preliminary round goals, not 69. The reason: Icelander Birkir Saevarsson and Irishman Ciaran Clark scored on their own goals. While doing so, incidentally, they wore the Puma Evospeed SL II and the Adidas Ace 16. But that's not likely to make for a good advertisement.
Overview: These soccer shoes are shooting goals
| | | |
| --- | --- | --- |
| Manufacturer | Model | EC goals |
| Nike | Mercurial | 31 |
| Nike | Hypervenom | 10 |
| Nike | Magista | 6 |
| Nike | Tiempo Legend VI | 5 |
| Adidas | X 16 | 13 |
| Adidas | X 15 | 5 |
| Adidas | Ace 16 | 6 |
| Puma | Evospeed SL II | 5 |
| Puma | Evopower 1.3 | 2 |
| New Balance | Visaro Pro | 1 |
| Mizuno | Morelia Neo | 1 |