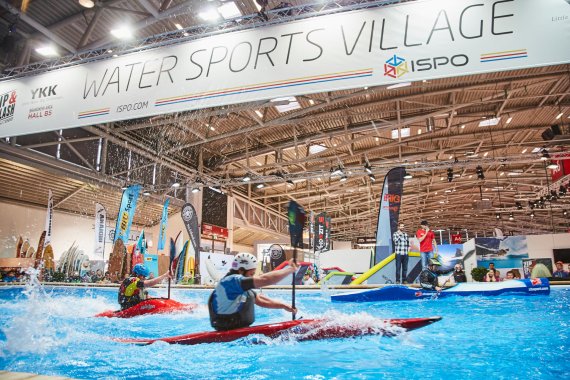 The events surrounding ISPO SHANGHAI (July 6-8) will already be starting two days before the actual beginning of the trade fair. On July 4, ISPO ACADEMY will open the series of events with seminars and workshops on topics such as "Stock and Order Management.
Learn more about ISPO ACADEMY in Barcelona here.
One day prior to the trade fair, retailers, visitors, and media representatives will also be actively called for. At the ISPO Open Demo Day, the latest sports products from the fields of water sports, running, skating, and outdoor can be tested in advance.
And active participation in events during the trade fair won't fall short, either. A 200 square meters-large, indoor pool awaits visitors in the PADDLING & WATER SPORTS VILLAGE. On July 7, the ISPO Lightning Rung will take place in Shanghai's Century Park. Those interested in other running topics will find the perfect venue in the RUNNING VILLAGE.
Highlights in action sports
The action sports segment will present the final round of the "Game of Skate" contest at ISPO SHANGHAI, and BMX riders will also present the flatland discipline. Awaiting sneaker aficionados in the ACTION & SPORTS STYLE VILLAGE is a sneaker show with some true rarities. It'll also be fashionable at ISPO TEXTRENDS; the successful platform for material and dye trends will also be represented at ISPO SHANGHAI for the first time.
As part of the Market Introduction Program, which will be held during the entire trade fair with several events, the winners and finalists from ISPO BRANDNEW will also appear in Shanghai.