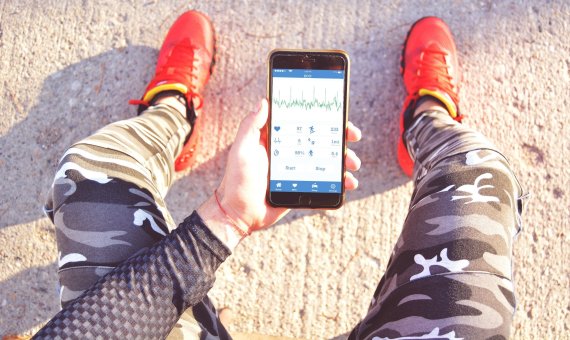 The developers of Aio smart sleeve see many problems with using fitness bracelets to track activity. If you wear a regular fitness bracelet too loose, it keeps moving around your wrist while you work out and the movement might disrupt the accuracy of the bracelet or not even capture the heart rate at all. But if you wear the bracelet too tight, it might interfere with blood flow.
Aio smart sleeve is one of the few wearables that are truly suitable for any kind of activity. It combines compression clothing with technology to offer a solution to improve health with detailed medical and fitness analysis via smartphone application.
Carewear Corp Wearable Therapeutics is a Nevada-based firm that has developed the first wearable, wireless, FDA-registered LED light patch for athletes in all sports. The patch produces blue and red light to reduce pain and improve tissue recovery by increasing local blood circulation and elevating tissue temperature.
This means that the users, regardless of their athletic skill level or the sport they practice, can speed up their recovery and return to their sport more quickly. Carewear is not necessarily a sports wearable, but definitely perfectly fitting for athletes in all levels, which is why they get a spot on the list.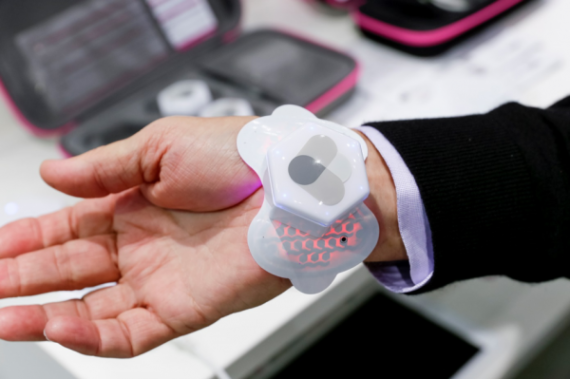 Skiiot is a winter sport digitizer from the northern part of Finland. Their product is an all-in-one sensor device combined with a mobile/web application, and it can currently be used in cross-country skiing.
With Skiiot, the user can get reliable snow temperature measurements throughout the whole track and any observation about the ski performance, surrounding conditions and technique. The product has already caught attention in the skiing world, and it is used by Norwegian Olympiatoppen, the highest authority in Norwegian elite sports as well as Team Ragde Eiendom, which is one of the leading teams in long-distance cross-country skiing.
Marseille-based On Tracks was founded in 2016 out of a need for a simple navigation system for runners. The founder, Philippe, wanted to get information about his route without any voice guidance because he thought it distracts his experience of running in the nature. The solution to his problem are the On Tracks Guide Watches. These two watches should be connected to the runner's wrists just like a regular smart watch with a difference that there is a watch for both hands. Before starting to run, the runner should choose the path he is going to from the On Tracks app. With that information, the watches will guide him by vibrations to the left or right to know when to turn.
On Tracks will soon have own watches available for motorcycles and bikes, which allows safe riding without having to stop to check the map.
Vitascale™ is a German specialist of headset systems for breath based diagnostic and control. Their product is also an all-in-one system, but made for people who want to take care of their individual training intensity, monitor the calories and fat burned and follow their general performance development.
The product is especially well-suited for people who feel like they do follow a healthy diet and regularly work out, but still somehow struggle to achieve their fitness goals. The Vitascale app works with an intelligent algorithm that gives information about the performance and constantly develops the training plan. In addition, Vitascale helps with optimizing your diet and determining your individual metabolism.
What all Wearables have in common? They combine know-how from the sports / outdoor sector with technological expertise. At OutDoor by ISPO we also bring these worlds together in our cross-industry zone. Regardless of whether you are a developer, manufacturer or buyer, come to Europe's largest outdoor trade fair!
Christian Stammel is CEO at WT | Wearable Technologies, a leading innovation and business development platform for wearables, and updating ISPO.com readers about latest trends on digitalization, wearable tech and IoT in sports, fitness and well-being. More information about WT at www.wearable-technologies.comhttp://www.wearable-technologies.com