Outdoor and new technologies are merging ever further. Whether it's smart textiles, wearables, logistics, automation or environmental technologies – in the X-industry zone hall B5, the outdoor movement comes together with other sectors to create innovations and new collaborations. The maxim here is 'think outside the box'.
The X-Industry Zone serves to mutually complement the different industries and to drive the evolution of the international outdoor sector. The X-Industry Zone is an expansion of the Core OutDoor Zone, which is dedicated to exhibitors in the traditional outdoor segment, as well as of the OutDoor+ Zone, where the outdoor trends of the last few years are showcased.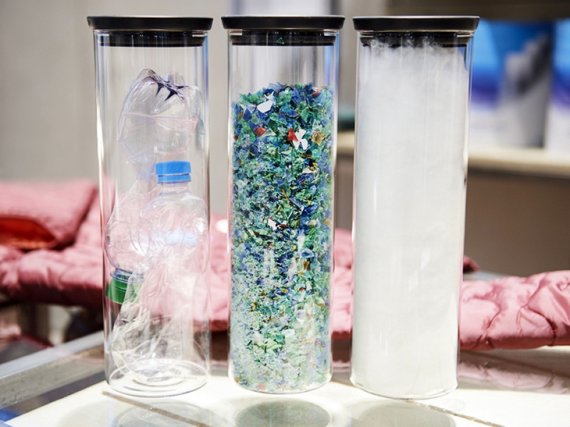 From June 30 to July 3, 2019, the X-industry zone in hall B5 at OutDoor by ISPO will feature a platform that brings together and expands outdoor expertise and know-how from other industries. Exhibitors from a variety of different sectors will have the opportunity to showcase their talents and create innovations through new collaborations. The X-industry include:
Digital Retail- & Industry Solutions

Environmental Technologies

Printed- & Organic Elektronics

Elektronic Components

Transport- & Logistics 

Real Estate

Automation- & Robotics
Climate-friendly venues, sustainable outdoor activities, and environmental technology projects that help improve the ecological footprint when producing, distributing and using outdoor equipment – the links between outdoor and environmental protection are very diverse. Climate protection is equally as important here as the issue of efficient and sparing use of resources. The X-Industry zone takes a cross-sector approach to combining various different themes and serves as an international networking platform. Use this unique opportunity and register as an exhibitor at OutDoor by ISPO!
How can outdoor and digital retail be combined in future? What are the successfully emerging trends within the field of automation and robotics? And how can printed and organic electronics be optimally integrated within outdoor products? You can discuss these and many other issues in the X-Industry Zone and find fresh inspiration for your business. Be part of Europe's largest trade fair for outdoor.
The aim of the X-Industry Zone at OutDoor by ISPO in Munich is to forge new relationships between brands, retailers and representatives from different industries and to create exciting experiences for all target groups. Such international dialogue drives growth in the outdoor sector and facilitates the creation of new potential outside this industry – from transport and logistics through to real estate and sustainable, optimised supply chains.
Next Entrepreneurs
For three days, young people of Generation Z will work on solutions to selected global issues of the four partner companies and present their results on July 3.
Partner:
Vaude with the topic "

What does the perfect Generation Z outdoor weekend look like?"

MMG Business Development with the topic "

New Work - what does the ideal working environment look like for you?"

German Council of Shopping Centers with the topic "

What will the shopping center of the future be like?"

xStarters with the topic "

How can we make cities and communities more environmentally friendly and liveable?"
Date: Monday to Wednesday, July 1-3, 2019
Time: all day
Location: Hall B5, X-Industry
Lectures on Printed and Organic Electronics (LOPEC)
Date: Monday, July 1
Time: 15:00-16:00
Location: Hall B5, X-Industry
Speaker:
Robert Lindner,

Organic and Printed Electronics Association

(

OE-A): "

Flexible and Printed Electronics for Electrifying Sportswear"

Wolfgang Mildner, MSWtech: "

Flexible Electronics – an enabling technology for Wearables and intelligent clothing"
Lectures on the topics transport and logistic
Date: Tuesday, July 2
Time: 14:30-15:00
Location: Hall B5, X-Industry
Speaker:
Lars Gutermuth, LOXXESS: "Digitize the warehouse"


 
Further information on the individual events will soon be available in our event programme.