ISPO promotes the Products of the Year, all Gold Winners and Winners with an extensive PR and communication benefit package.
On the one hand with the ISPO Award label we give your product highlight a renowned communicative stage. On the other hand the label can be used in all your own communicatve activations to feature your awarded product innovation.
Benefit

Product of the Year

Gold Winner

Winner

ISPO Award Label

x

x

x

ISPO Award Winner Manual

x

x

x

Trophy/ Certificate

Trophy

Trophy

Certificate

Hangtags or Product Sticker
Layout only

x

x

x

PR and promotional measures

x

x

x

ispo.com product feature 

x

x

x

Award Ceremony

x

x

 

360° foto production

x

x

 

integration in 360° showroom

x

x

 

Public Choice Award

x

x

 

MOC Exhibition

x

x

 
For Products of the Year, Gold Winners and Winners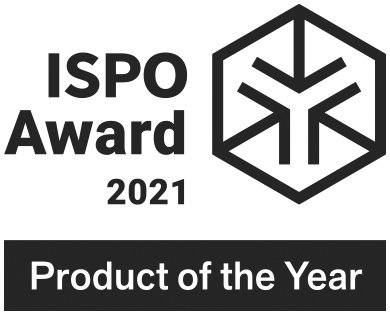 Products of the Year, all Gold Winners and Winners - each will receive its own label for placement in print and web, e.g. Social Media, advertisements, POS/displays, website, email signature, lookbook. In addition, all prize winners will be provided with a special label on the digital platform of ISPO Munich Online 2021, so that they can be identified by all participants.
Online Product feature – All awardees will be presented all year long at the relevant subpage of ISPO Award at ispo.com. All awardees will receive a special editorial package for ispo.com, depending on their ranking.
Media Information / Reach per month Ø 
Social Impressions Ø month: 1.500.000
Unique User Ø month: 304.000
Social Follower: > 120.000
Awardees 2020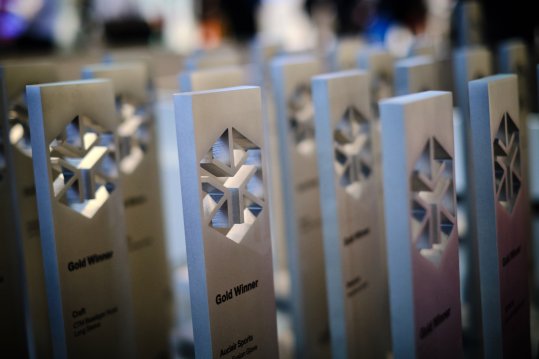 Trophy for ISPO Award Products of the Year and all Gold Winners handed over during the ISPO Award prize-giving ceremony at ISPO Munich Online.
A valuable trophy with a discreet and high-quality design and the inscription of the brand and product name. It's an excellent piece for office presentation.
Certificate for ISPO Award Winner. Well-positioned at the office of the brand, the Certificate is a sign of excellence, indicating the exceptional potential of your brand.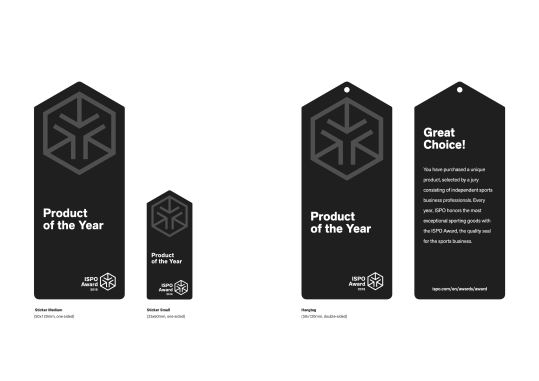 Awardees receive the printing data for product stickers and hangtags that can be attached to the winning products.
Use them for your own reproduction of the sticker and integrate the ISPO Award label into your packaging design. In retail, labeled products will definitely stand out.
We do not any longer print and send the hangtags and stickers in advance as we want to work resource-saving and sustainable. Of course if requested we can connect you to a printing company of our trust.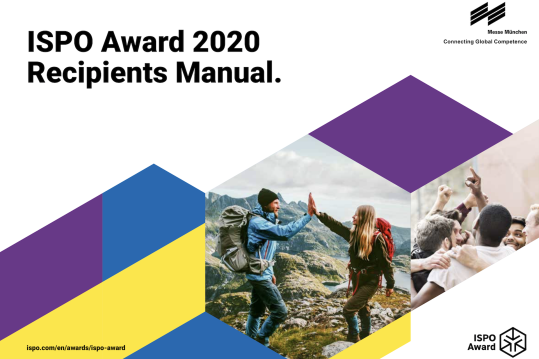 This guideline informs you about your benefits as an ISPO Award awardee and offers suggestions regarding the effective use and how to integrate them in your own communication.
For Products of the Year and Gold Winners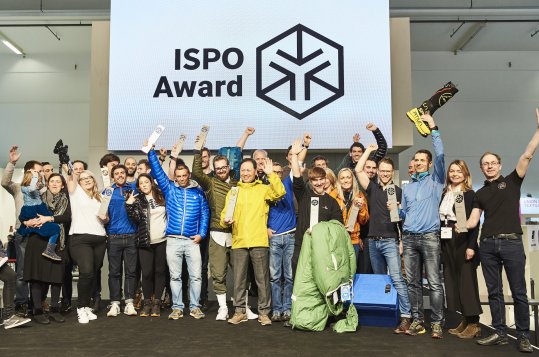 During the ISPO Award prize-giving ceremonies at ISPO Munich Online, the Trophy will be handed over to ISPO Award Products of the Year and all Gold Winners on stage.
In order to offer the innovations an even greater reach, the ISPO Munich 2021 award ceremony will be livestreamed for the first time. This will provide the excellent products with even more international visibility and enable a global audience to tune in live when the latest product innovations receive their awards.
In a separate showroom, all Products of the Year and Gold Winners are presented in an exclusive digital 360-degree exhibition. In this way, all ISPO Munich Online participants and thus retailers as well as journalists, bloggers and sports business professionals have the opportunity to get a virtual overview of the winning products and even experience them in detail. Thanks to a 360-degree visualisation in the form of photos and videos, the products are presented authentically and in a professional light. The photos will be available as a gallery on ISPO.com. 
In order to be able to touch the products and experience them even closer, there will also be a physical product exhibition at the MOC (Munich Order Center) in Munich, which is expected to open on the first day of ISPO Munich Online.
All ISPO Award 2021 Products of the Year and Gold Winners will be featured with a 360° photo make the product experience as realistic as possible.
Please find here an example of how the  360° product photo will look like:
Click on the image and use your mouse and cursor to rotate and zoom the product in different directions.