ISPO supports ISPO Award Winners with a comprehensive PR and communications benefits package.
With the ISPO Award, we give your new product or service a prestigious communications stage. On the other hand, as a brand you can use the award label in your own communication measures to present your ISPO Award-winning innovation.
ISPO Award Winners benefit with the reach package for winners at a package price of only 5,900 euros. If you don't win, you only pay a handling fee of 100 euros and still get the offer to book a heavily discounted native article on ISPO.com.
Benefit
Winner
Nominee
ISPO Award Label
x
 
Award ceremony in ISPO.com Native Article
with review report (similar to test report) DE/EN/FR
x

As Native Advertising without Award
(only on request, for a fee)

ISPO Award Exhibition at the next ISPO Event
(ISPO Munich/OutDoor by ISPO)
x

In the context of the Native Advertising article

ISPO Award Magazine Feature
(distributed to visitors of ISPO Munich and OutDoor by ISPO)
x

Representation as nominee
(only on request, for a fee)

Trophy/Certificate
x
 
Hangtags or Product Sticker (Layout only)
x
 
Participation in the Public Choice Award
(at ISPO Munich & OutDoor by ISPO respectively)
x
Additional win of the
Public Choice Award in case of
of an award
 
PR measures (press release, etc.)
x
 
Consideration for editorial specials
(Editor's Choice, Buyer's Guide, etc.)
x
 
All advantages at a glance

Each award winner will receive their own award label for placement in print and web, e.g. social media, advertising, POS/displays, website, email signature, lookbook.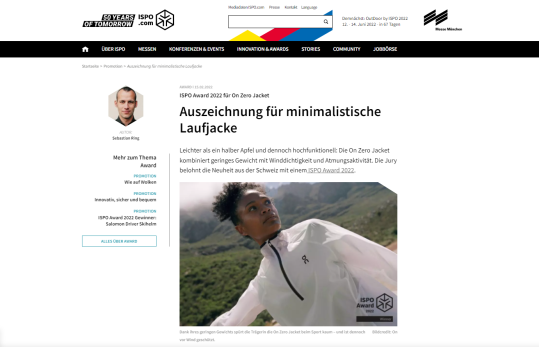 Each award winner receives its own review article on ISPO.com, which is amplified in reach via target group-oriented content distribution in addition to organic reach. The time of publication can be customized (possibly taking into account blocking periods). In addition, all ISPO Award winners are present on a landing page for an entire year. They also benefit from our active press work and high media interest, as well as special attention from retailers and consumers.
Media data / Reach per month Ø 
Social impressions Ø month: 1,500,000
Unique User Ø month: 304.000
Social followers: > 120.000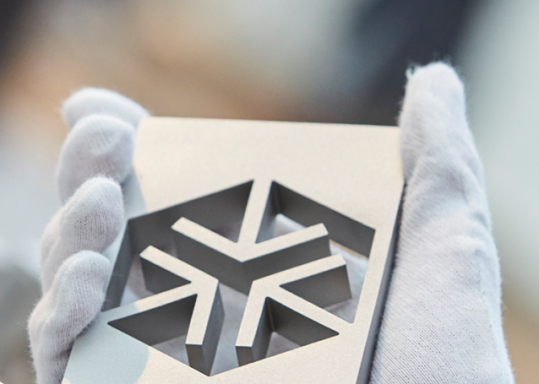 Trophy for ISPO Award Winner. A trophy with a discreet but high-quality design and the inscription of the brand and product name - a figurehead for any brand.
Certificate for ISPO Award Winner. Well positioned in the office, the certificate is a sign of excellence and shows the exceptional potential of the winner.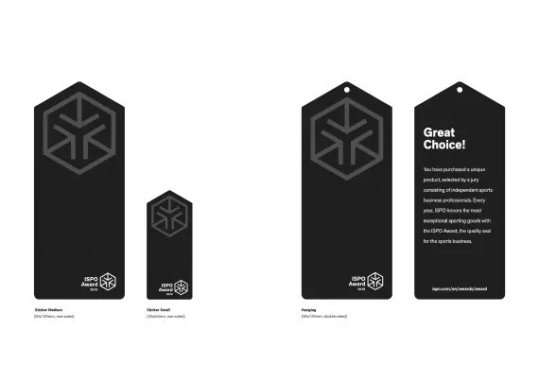 Winners will receive print files for product stickers and hangtags that can be applied to the winning products.
Use the stickers and hangtags for your own production and integrate them as labels on the packaging design. At retail, the labeled products will definitely stand out.
We used to pre-produce the stickers and hangtags and ship them to the winning brands. In order to work in a resource-saving and sustainable way, we have abandoned this approach. However, we will be happy to connect you with a printing company we trust if necessary.
All award-winning products and services will be published in the new ISPO Award Magazine. This magazine will be distributed to all visitors of ISPO Munich and OutDoor by ISPO and will reach a large international audience.
Optionally, additional magazines can be ordered for own communication purposes for an additional fee. The digital version of the magazine can be viewed here or downloaded.
Download ISPO Award Magazine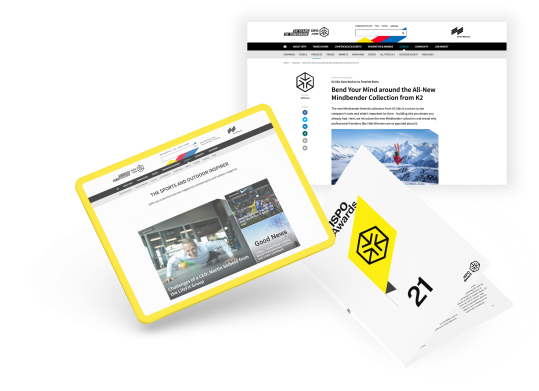 Registration is possible all year round and the jury meeting takes place four times a year. Freely selectable blocking periods allow you to plan the announcement individually and still use the ISPO Award win in advance for sell-in activities.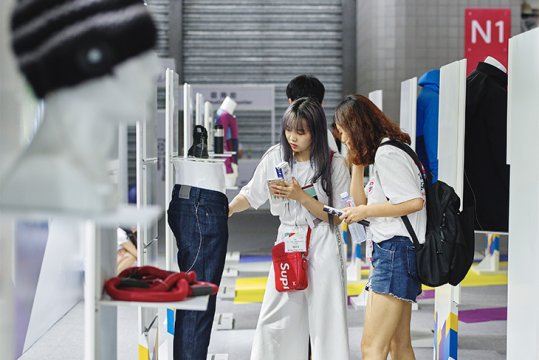 Participation in the Public Choice Award is optional and at no additional cost. It is possible at ISPO Munich and OutDoor at ISPO. The winner is chosen by Consumer Experts from the ISPO Collaborators Club.
| | | |
| --- | --- | --- |
| Application for ISPO Award | Free of charge |   |
| Handling Fee | 100€ * |   |
| When pre-selected in first judging |   |   |
| Promotion Fee for Award-Winning Products | 5.900€ ** |   |
| ISPO Award winners will receive an extensive communication package and coverage |   |   |
* The handling fee is independent of winning the award. It is only due for nominees who do not book the Nominee Package (see above).
** Important: If you do not win, you only pay the handling fee of €100. This is waived if you book the Nominee Package.