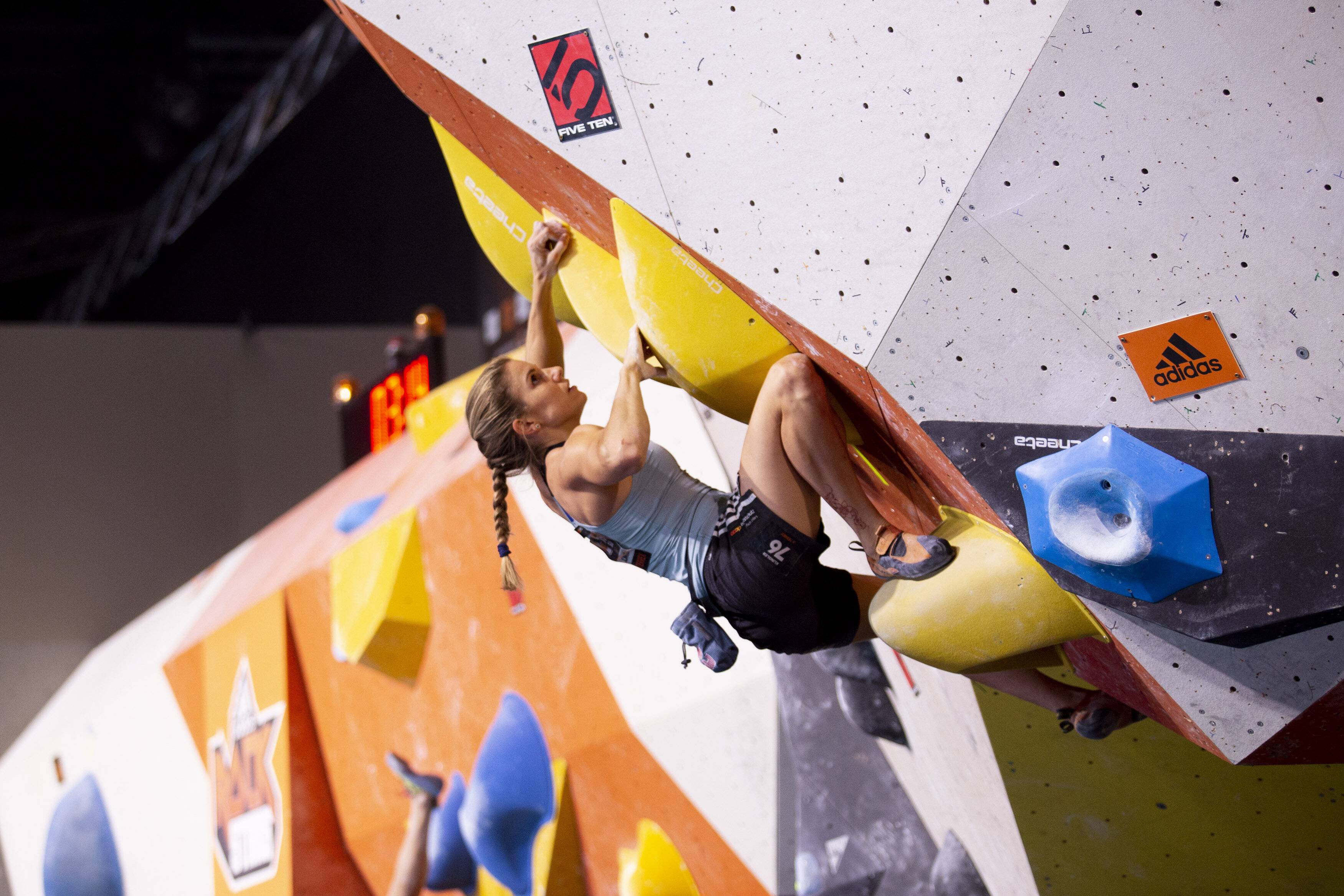 A place on the soccer player's sleeve or a title sponsorship in the trending sport? It's a crucial marketing question that companies ask themselves. A space on the jersey sleeve is likely to be an exorbitant increase in your visibility, especially in the Bundesliga. No other sport enjoys that kind of popularity in Germany; media coverage is dominated by soccer content throughout the weekend. But trend sports are diverse, ranging from eSports to SUP, slacklining and Speedminton. But "with trend sports, you do a lot more work on your image," says Thomas Weirather.
Weirather is Sales Director for the Drone Champions League (DCL), which has existed for two years. Interacting here is a mixture of the promising and growing sports markets motorsports and e-sports, where drone pilots duel. They control their devices with virtual reality. The DCL has already flown to the Champs-Elysées in Paris and the Olympiapark in Munich.
In addition to eSports and motorsports, there's also the drone market. Liechtenstein native Weirather is sure that this market alone will be worth 110 billion euros worldwide by 2020. He founded the series with his brother Herbert. "We want to combine the three mega trends," he said at the ESB brand forum Trend Sport Sponsorship in Munich. He also connects the digital world and the real one, as the drones really fly through the air.
It's a trend sport that, due to its multifaceted nature, is also attracting a variety of sponsors. On the one hand there's Breitling as official timekeeper, but on the other there's the parcel service DHL, which is interested in drones and their further development from an economic point of view alone. After all, drones could act as package deliverers in the future. In addition, DHL can also get an impression of how accepted the drone is in society.
The races always take place in the evening, making the spectacle more visible, but lighting is needed. The company Trilux, the market leader in Germany for professional lighting, is the league's light partner, illuminating the entire course. "Especially in the dark, it gives us cool stories to play with, so sponsorship has become a very important component for us," says Isabel Sabish of Company Communications at Trilux.
The company is currently facing the challenge of rejuvenating its customer base. More than a Bundesliga sleeve, trend sports that attract young people are helpful in this regard. That's what Weirather puts under "your image." "First of all, we approach the young target group via the DCL," says Sabisch. "But we also create emotion, even through our own channels like Facebook or Instagram." And the younger employees stand behind the decision; in the best case, they become brand ambassadors through trend sports. An employee also built the pilots' play seats.
Trend sports aren't just digital sports, however; they also include climbing. According to the research and consulting company Nielsen Sports, the sport is most attractive to the 14-29-year-old group, which makes it a good indicator for sponsorship: "The classical sports audience is getting older, so many people are looking for new opportunities, like going into eSports, but they're also using other sports to reach young people," says Pascal Schulte, Vice President of Sales Operations and Account Management at Nielsen.
For example, Wüstenrot introduced young people to the subject of building society savings with the e-athlete "HandOfBlood." The goal was to bring this fanbase onto their own channels with the help of the gamers, who have a large following among young people.
According to Schulte, it's also important to have live content. It brings people to the screens to watch sports. Live content is especially embraced in climbing, drone racing, and eSports. The Internet is becoming more and more important for young people, who often no longer use a TV. So it's not as much of a problem that the trend sports aren't held as much in linear TV as soccer.
In trend sports, supporters also have much more room to get involved. Instead of advertising in a rigid, predefined corset, they can often decide for themselves what meaningful sponsorship could look like for both sides. "We offer a huge opportunity for niche platforms. We're more creative, more communicative," says Jens Leonhäuser, CEO of Steilpass.
The agency teamed up with the German Alpine Association (DAV) to initiate the "Flash it!" campaign and started looking for four sponsors for German climbing.
One can see just how much successful trend sport sponsoring pays off in the example of Red Bull, which has achieved extremely high awareness through its full focus on trend sports. Red Bull has become a giant corporation through its young target group. It no longer just stands for the energy drink, but has also changed into a media group.
"But the example also shows that if I'm going down this road, I have to do it with conviction," says Leonhäuser. His credo is that it's better to take risks and advertise exclusively than to be just a marginal aspect on a jersey sleeve.