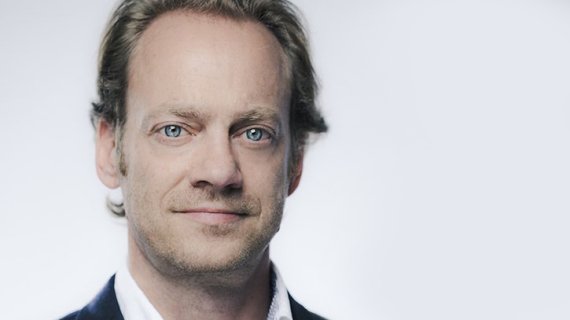 As CEO of the Mammut Sports Group, Oliver Pabst has been leading one the globally leading companies in the outdoor industry since September 2016. The company, founded in 1862, gets mountain sports fans excited with its products in roughly 40 countries worldwide. At the ISPO Digitize Summit,  Oliver Pabst reveals  how he wants to turn Mammut into a digital pioneer.
ISPO.com What are your three most important take-aways from the digital transformation?
Oliver Pabst: To put it simply: We need to get faster, be more open to new technologies and business models, and orient ourselves in the Asian market. Sure, those who act faster and consistently use new technologies will also increase their risk of failure. The alternative, however, is to wait until something has won through, but that basically means nothing but maneuvering yourself onto the business sidelines. That's why digitalization isn't a trend for Mammut, it's essential for our future success.
 
What are the biggest challenges facing companies (especially from the sports industry) on the subject of the digital transformation?
The outdoor industry does need to ask itself more what the customers really want. New technologies are making serious changes to consumer and communication behavior. Customers are digital, mobile, and social They communicate with brands, actively contribute, give feedback, and make much more concrete demands than just a few years ago – brands are becoming platforms, or have to offer them.
The interactivity is combined with a decentralization of retail and the interchangeability of products. Only when we better understand the customer journey and consistently focus on no-line commerce can the outdoor industry successfully overcome these challenges – manufacturers and retailers together (read here: Retail expert Matthias Schulte explains in an ISPO interview why no-line commerce is the new magic word in digital retail). You have to get even closer to the customer, or they won't buy anything anymore. As digitalization continues to progress, undreamt-of possibilities in terms of customization are opening up.
How digital is the sporting goods sector compared to other industries?
All in all, the sporting goods industry is well represented. The outdoor industry isn't quite there yet, but it is making big steps to catch up. Mammut has the clear ambition of becoming the digital lead in the outdoor sector – that is why we are making targeted and consistent investments in the expansion of our services and offers, above all in Mammut Connect. The next five years are going to be crucial.
What are the hallmarks of successful companies in the digital age? Are the structures decisive, or digitally thinking employees?
For successful companies, digitalization is the enabler for their business – and they get involved at all stages of the value chain. They rely on diversification and services and dare to make mistakes. This has a lot to do with corporate and management culture, where management is called upon to set an example and give their teams the necessary scope and freedom to act.
How do employees develop a digital mindset?
Entrepreneurial thinking and collaboration are key. Both are part of a global mindset that brings Mammut's entire management into the teams and sets an example for them. We need to empower our employees to act independently and responsibly in order to further promote the company together.
In short: It's about people's attitudes. As those who go ahead, we need to determine the environment and the pace. It is our responsibility to work together with openness and humility.
 
Which product that connects the digital world and the world of sports inspires you the most?
One technology I believe in is near field communication – NFC for short – which we also use for Mammut Connect. Using a Mammut Connect chip with NFC technology integrated in a product (a jacket, for example), you can access information and services around a Mammut product and thus create a unique consumer experience. Furthermore, I find any projects that bring production directly to the customer, custom shoe production in the store for example, highly exciting – keywords customization, automation, and Industry 4.0. I see great potential for Europe, and especially for high-wage countries like Switzerland, in terms of production of high-quality small series or customization projects.
What can the audience at your ISPO Digitize keynote learn from you and your big project?
Mammut has the ambition of becoming the digital leader of the outdoor industry. I want to show the audience that this is more than just a bold statement and show what Mammut does in concrete terms. As a brand, Mammut aims to create true added value in the form of a holistic brand experience for its customers. Digitalization is key for the shift from a product focus to the unique consumer experience.
Digital pioneers, renowned companies, and greats from the sports industry will speak at the ISPO Digitize Summit (June 28/29). In advance, they told ISPO.com their most important learnings from digitalization.