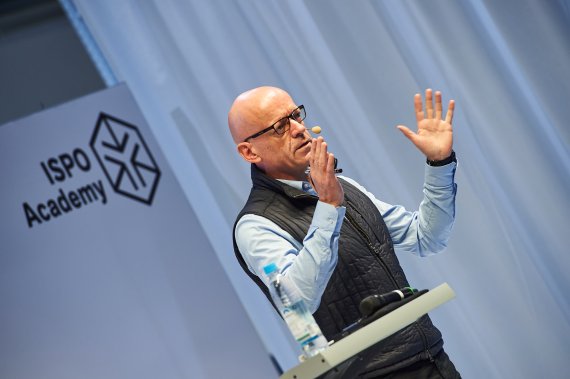 Günter Althaus is Chairman of the ANWR Group. More than 6000 European companies, including from the sports sector, are organised in the trade cooperation. Althaus also sits on several supervisory boards and is distinguished by his special expertise in the areas of digital transformation, information technology, strategy and innovation. In addition, he is President of the Mittelstandsverbund.
At the ISPO Digitize Summit he will speak as a key note speaker about digitization in retail.
ISPO.com: What are the biggest challenges that companies especially from the sporting goods industry face when it comes to digital transformation?
Günter Althaus: The prerequisite for a successful transformation is a strategy that fits the company's DNA. Only very few have that.
What are the three most important learnings from digital transformation for you?
1. to focus on opportunities much earlier than risks.
2. Don't pretend there's only digitalization left. The basic business must also continue to function analogously.
3. Understanding digitalization means we have to learn. Not to know.
What are the hallmarks of successful companies in the digital age? Are the structures essential or digitally thinking employees?
Both. In the structure we have to give the "experts" more responsibility in order to become faster. And although employees do not have to think digitally, they must at least be able to translate digitally.
How do employees develop a digital mindset?
By confronting you with very specific tasks around your workplace. Digitalization must be concrete, not abstract.
Which product that combines the world of digital and sports inspires you the most?
I consider individualization in the production of sports shoes to be a key factor in the future competitiveness of manufacturers in the upper price segment.
Through your different positions you have a deep insight into the economy, especially the middle class. How digital is the sporting goods industry compared to other industries?
We were forced to react to digitalization earlier and faster than other industries. In addition, the sports industry lives on innovations, which is why digitalization with its many possibilities was very right for us.
At the ISPO Digitize Summit (June, 28th/29th) digital thinkers, well-known entrepreneurs and greats from the sports industry will speak. In advance, they told ISPO.com about their most important learnings from digitization.