Exceptional products deserve an international stage.
The leading global sports platform ISPO honors the most innovative products and services in the sports industry with the ISPO Award. The winning products are spotlighted at the OutDoor by ISPO and ISPO Munich trade fairs and also benefit from international coverage year-round on ISPO.com, the sports-inspiring magazine.
This makes the ISPO Award an award for brands, a showcase for media and retailers, a coverage package and a purchase incentive for consumers all in one.
International reach for your highlight products
ISPO.com is the sports-inspiring magazine for everyone who has long known that sports and the outdoors are more than just exercise and equipment. Here you can reach sports professionals and consumer experts - end consumers, opinion leaders and multipliers with a very high level of involvement in sports.
As a winner of the ISPO Award, you benefit from the international reach of ISPO.com, our newsletter, and the social media channels.
0
Editorial Letter Subscribers
0
Social impressions Ø month
0
Editorial Letter Subscribers
0
Social impressions Ø month
0
Editorial Letter Subscribers
0
Social impressions Ø month
This is how the ISPO Award is presented
The ISPO Award jury consists of international experts from the sports business and consumer experts from the ISPO Collaborators Club. It combines technical know-how and practical relevance and evaluates the product submissions according to criteria such as innovation factor, quality and workmanship, and price-performance ratio. In addition, textile and fashion expert Louisa Smith supports the jury with a check of the sustainability information of the submitted products - for more transparency and real change in the sports world.
Here you can read in detail about the criteria used by the jury.
With the customized ISPO Award Review report, we give your product or service an international stage all year round. Our team of journalists, marketing strategists, and SEO specialists will write your story on ISPO.com.
We make sure that your content reaches potential B2C and B2B customers of the world's largest sports network.
to the winning reviews
All award-winning products are presented in the new ISPO Award Magazine. It will be handed out free of charge at the entrance to all visitors of OutDoor by ISPO and ISPO Munich and thus reaches retailers, press and sports fans around the world.
Simply browse through the magazine online or download it directly here.
Discover ISPO Award Magazine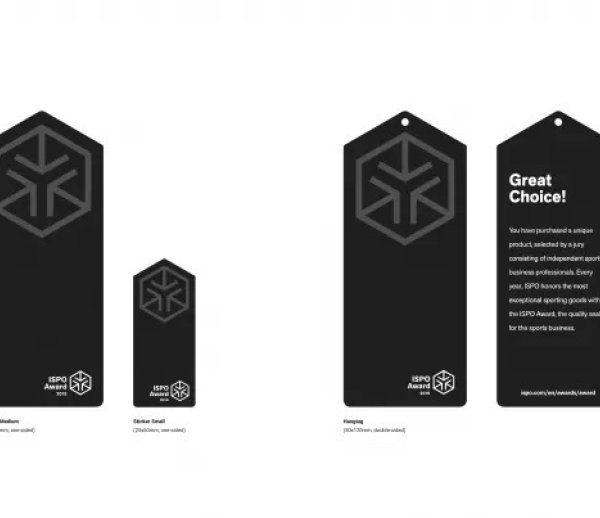 Integrate the ISPO Award logo into your packaging design and use the hangtags to make your product stand out at retail. The labeled products will definitely stand out.
Close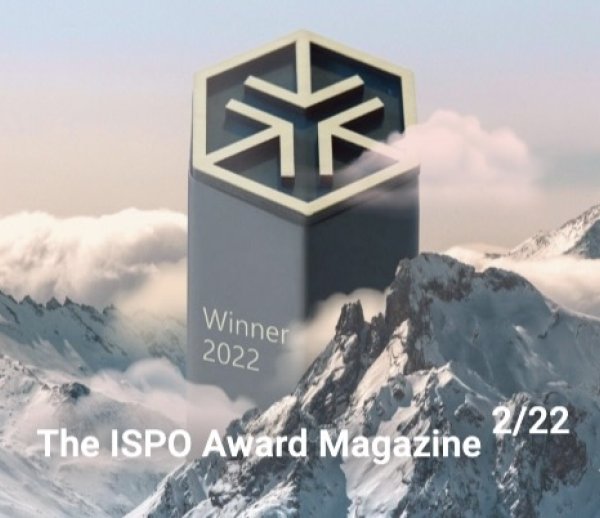 In addition to the award ceremony, all winners will be presented in a separate area at ISPO Munich or OutDoor by ISPO. Furthermore, the winners are part of the ISPO Award Magazine, which is distributed free of charge to all trade show visitors.
Close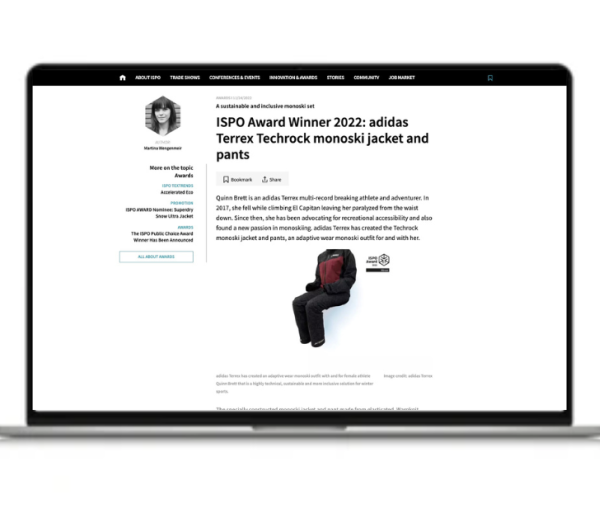 Each award winner receives an individually created review article on ISPO.com, the reach of which is strengthened through target group-oriented content distribution.
Thanks to the expertise of our SEO specialists and regular content specials, your article will enjoy international attention all year round.
Close
We have compiled all the information about the ISPO Award concept for you in a clear PDF: How you can benefit from it, your contacts, tips on applying, and FAQs.
All questions answered and ready to apply? Then click on the second button and submit your product or service for the ISPO Award.