ISPO Award 2020 | Jury Panels
SNOWSPORTS | OUTDOOR | FITNESS & TEAM SPORTS | RUNNING
Mathieu Ros (FRA)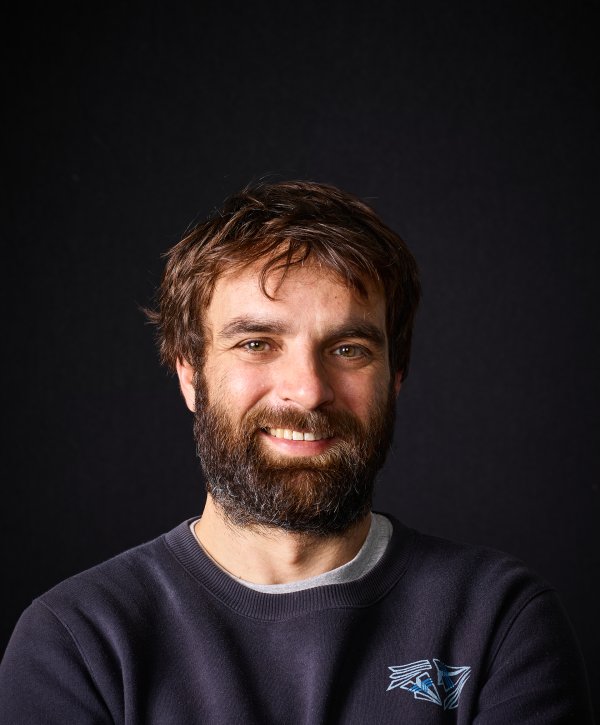 Editions Nivéales / SkiMagazin – Editor-in-Chief
Mathieu Ros (FRA)
Mathieu was editor of a major online portal for several years before joining Éditions Nivéales, France's largest action sports media company: Éditions Nivéales publishes magazines such as Snowsurf, Ski Magazine, Skieur Magazine, Grimper, Montagnes, and Vertical. Although he started snowboarding relatively late at the age of 15, Mathieu has tested more than 500 different skis and snowboards in the past 20 years.
Close
Andreas "Black" Weiss (AUT)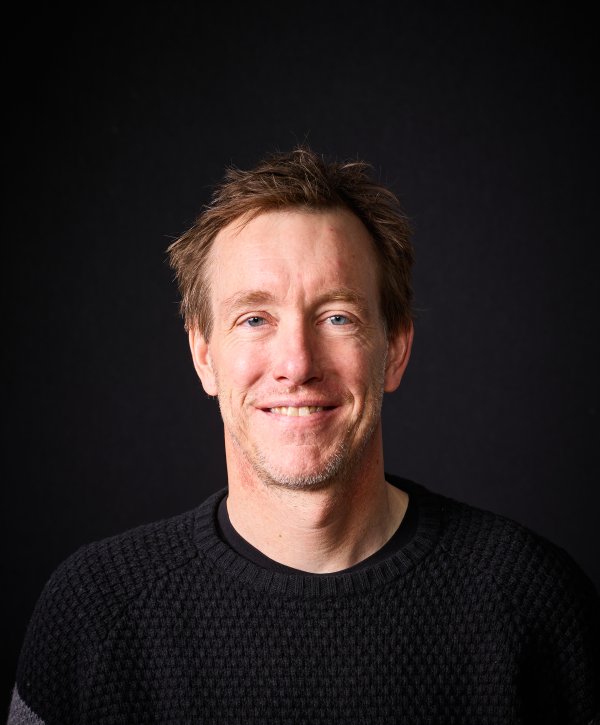 Marketing Freelancer
Andreas "Black" Weiss (AUT)
It all started in the parental basement in the mid-80s with a self-built snowboard. His passion for mountaineering and winter sports took the Austrian-born snowboarder to the remotest places around the globe. His professional journey took him through various stopovers to K2 Sports, where he last worked as Marketing Director.
"So far, I was one of many on the side of the exhibitors who always eagerly awaited the announcement of the ISPO Awards. As a member of this year's jury, I am delighted to get to know the other perspective as well. I am curious to see which innovations and products we are allowed to award."
Close
Justine Mulliez (USA)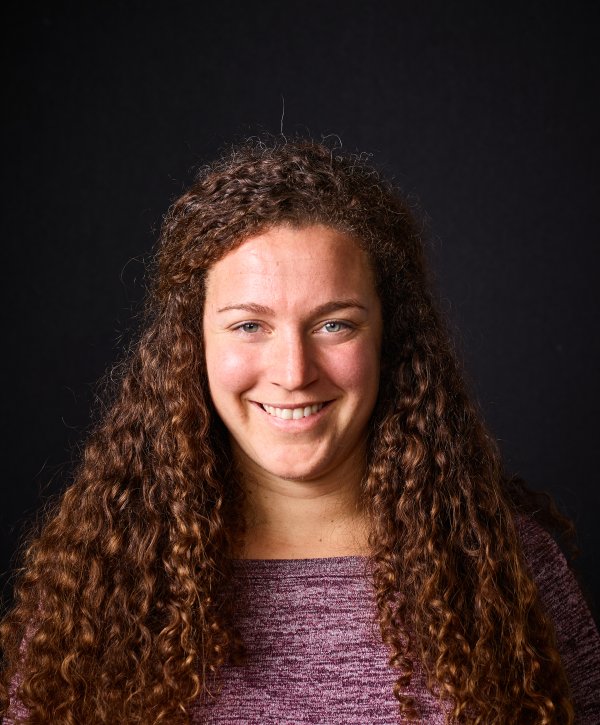 Outdoor Women's Alliance | Grassroots Program Director
Justine Mulliez (USA)
An avid snowboarder, split-boarder, and general mountain sports lover, Justine spent the last decade organizing and developing Europe's biggest skiing and snowboarding events as a freelancer for numerous action sports marketing agencies. Her passion for fostering a strong community of outdoor women is what led her to Outdoor Women's Alliance, a US-based non-profit focused on building confidence and leadership in women worldwide through human-powered outdoor adventure sports like climbing, snowboarding, mountain biking, and backpacking. In this role, Justine works with OWA founder, Gina Bégin, to oversee a team of 20+ volunteers building women-specific programming including courses, weekly meet-ups, and events for their 15,000 members across North America. Justine carries this passion into her life-coaching business which focuses on helping women shape their lives around their passions.
She says, "I'm honored to be a part of the ISPO jury. With the increased interest of women in the outdoors, I'm particularly excited to see what strides companies are taking to cater to women's specific needs through innovative design and collaborative processes."
Close
Kajsa Larsson (SWE)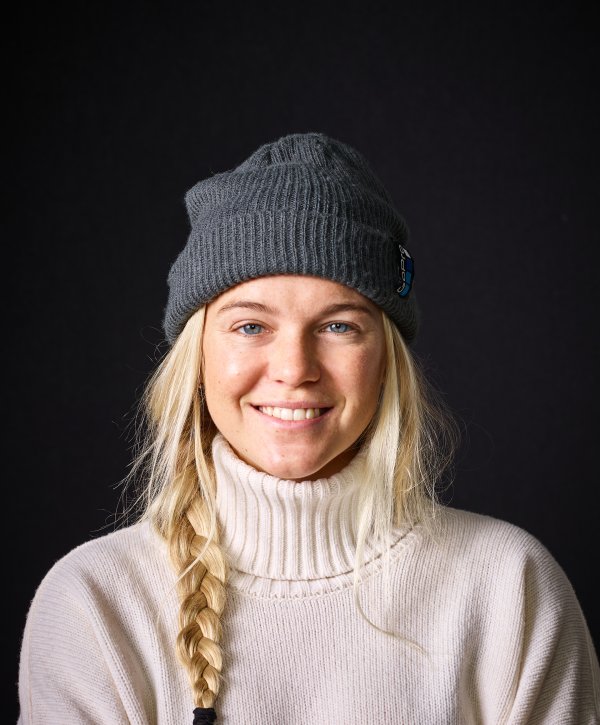 Freeski Pro
Kajsa Larsson (SWE)
Kajsa Larsson is a professional extreme sports skier with a passion for being outdoors and doing sports. She spends most of her time with skis under her feet, skiing as many untracked paths and as much deep snow as possible. During summers the skis are switched for kitesurfing, windsurfing, skate, surf as well as golf and road biking. The variety of sports has shaped her into a versatile athlete performing well at whatever she takes on. Kajsa's a professional Freeride Skier and one of very few girls in the world with a double backflip in the trick bag. She has consistently shown incredible developments as a skier and is now traveling around the world chasing the best snow and the most beautiful location to ski. Kajsa has created her own platform and constantly inspires over 50 thousand people around the world daily.
Close
Lena Pönisch (GER)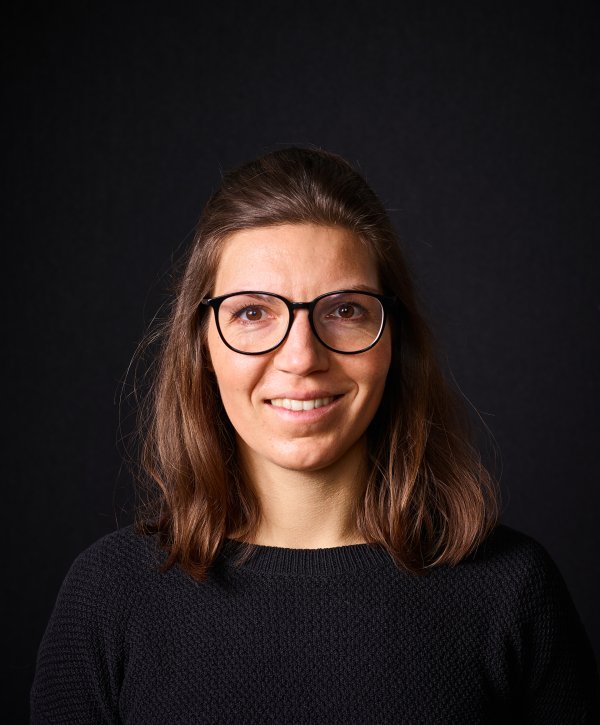 factor product | Designer
Lena Pönisch (GER)
The young up-and-coming designer Lena Pönisch designs sporting goods from the ski and bike sector for leading brands in the Munich design studio Factor Product. As a former ski racer and passionate mountain biker, she has the necessary experience to develop products very close to the user. 
"I am delighted to be part of the jury for this year's ISPO Award. I always find it exciting to discover the latest things from the outdoor industry and to stay up to date."
Close
Mona Seraji (IRN)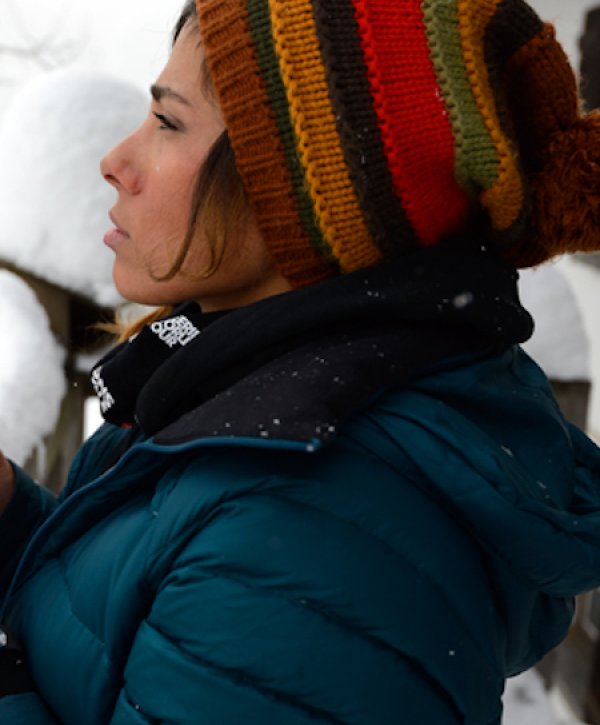 Freeride Pro
Mona Seraji (IRN)
In January 2016, Mona Seraji became the first person from the Middle East to ever participate in a Freeride World Qualifier. She was born and raised in an educated and open-minded family in Iran. Her mother, being a very active person spending time in the mountains every week, she started skiing as a very young kid. Later Mona started snowboarding and became THE pioneer of female snowboarding in the country.
Mona felt the need to transmit her passion and decided to become an instructor. She participated in a six-week course in New Zealand and managed to go back home with her international instructor degree.
Mona Seraji is currently working as a PR manager for The Red Line Team and is building up Boom Eco, an enterprise that organizes adventure travels and expeditions in Iran.
Close
Rémi Forsans (FRA)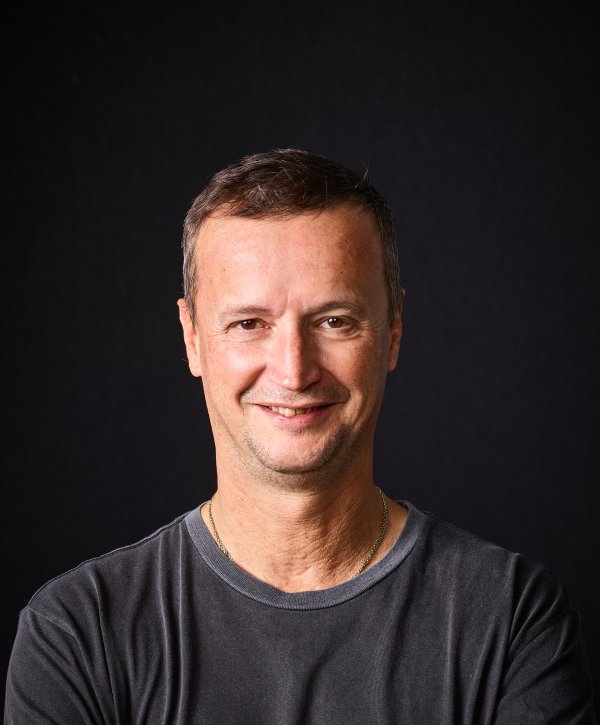 Annecy Mountains | Marketing Project Manager
Rémi Forsans (FRA)
Rémi Forsans has more than 30 years of experience in the Action Outdoor Sports sector and a career shared between entrepreneurship, within his own companies, and management within leading companies such as F2 France, Boards and more France. For 16 years, he has been a member of the board of directors of EuroSIMA (European Snowboard Industry Association) and in 2009, he founded the Outdoor Sports Valley (OSV) association, an organization that federates the Outdoor sector in France. Since early 2019, Rémi has been in charge of the economic development of the Annecy Mountains brand
"For me, this ISPO jury is a return to the source since I was a member of this jury in the past when I was very involved in the snowboard business (founding member of the World Snowboard Federation and editor-in-chief snowboard for Boardsports Source magazine, co-organizer of the European Snow Forum and founder of the World Snowboard Day). Today, I am proud to be part of the ISPO Award jury again, I appreciate its importance and responsibility."
Close
Richard Palmer (UK)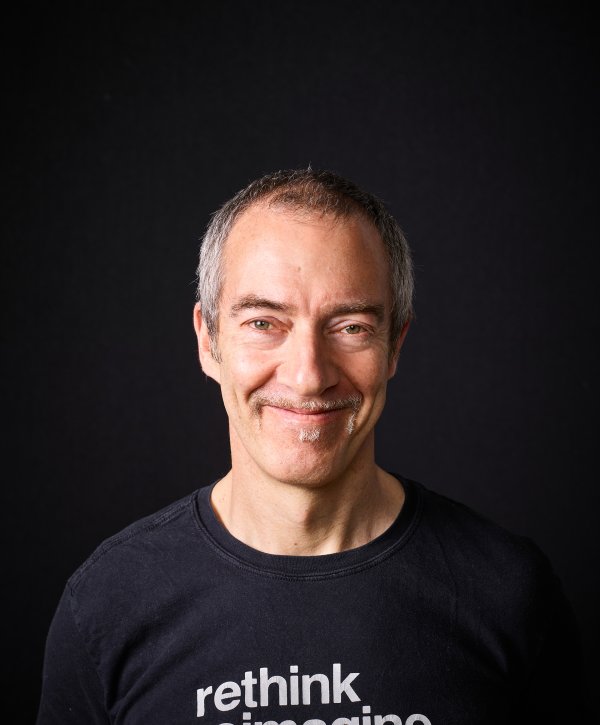 idea couture | Chief Resident Entrepreneur, VP
Richard Palmer (UK)
Richard founded Design Blue, an Innovation Consultancy with a first degree in Mechanical Engineering and a Masters from the Royal College of Art in design, mixing left and right brain thinking. After taking one of his ideas to the market (d3o), and raising over £10m of venture capital investment he was awarded O2 Entrepreneur of the year. His first customer was Spyder where d3o was used in the winter Olympics, and he continued to snowboard wearing an early development base layer product he made using d3o for testing many years ago.
Richard recently achieved a top 3 finalist position as 2019 European Inventor of the year in the SME category.
After selling out of his venture, he founded another Innovation consultancy and set up idea couture in London for global innovation brands. Over the last 15 years, he has been helping both start-ups and large companies set up and deliver innovative projects.
"I am really excited to be invited to participate as a Jury member this year; and can't wait to see what's new and innovative!"
Close
Thomas Copsey (UK)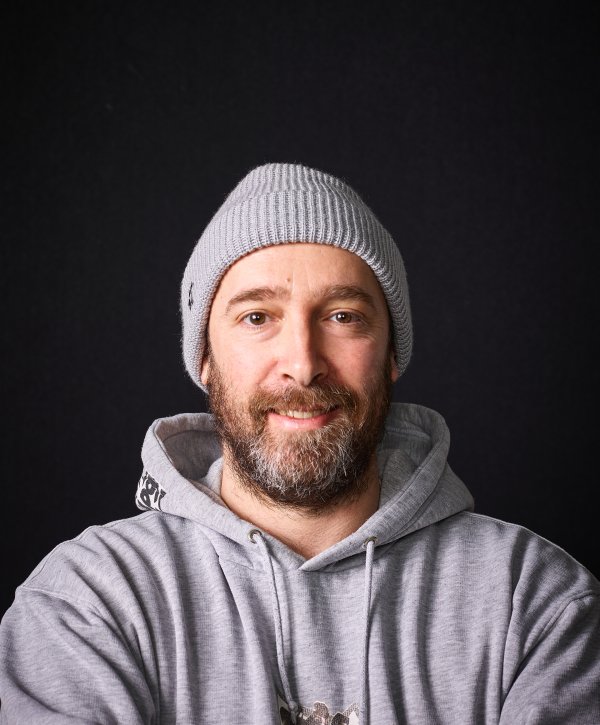 138 Alternatives | Marketing and Communications Manager
Thomas Copsey (UK)
Thomas Copsey started his career working at The Snowboard Asylum's Covent Garden branch in 1997. Thanks to the product knowledge he built up there, along with his relationships with the British snowboard scene, he was offered a job at Snowboard UK magazine in 2001, where he worked as Deputy Editor and later Editor until he joined the Onboard Mag crew in 2004. He worked as English Editor there for many years, before becoming editor in Chief in 2013 and overseeing its transition from a print and online publication, to online only. After almost 15 years at Onboard, the publishing company went insolvent, and now Thomas is stoked to be working with the 138 Alternatives family.
Close
Paul Leo Widmann (ITA)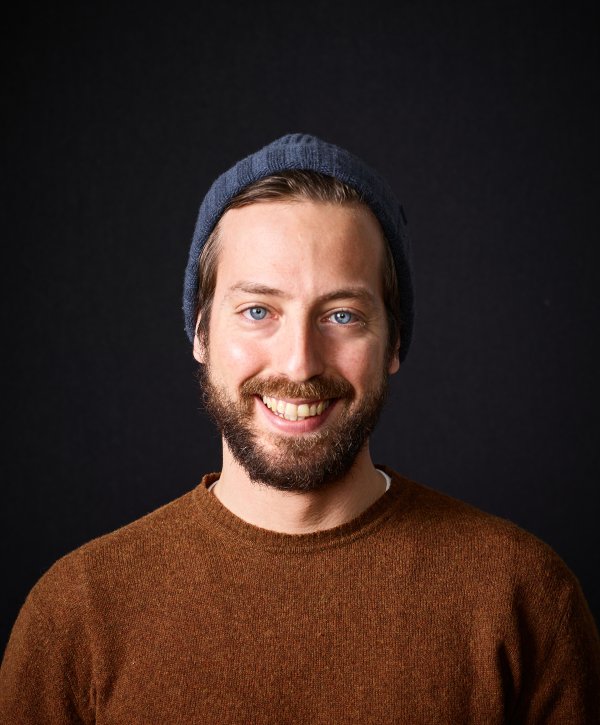 Become a Jury Member
Paul Leo Widmann (ITA)
Born in South Tyrol with Austrian roots, Paul Leo grew up in the heart of the Alps. Due to the sporting enthusiasm of his parents, he was shown many different sports at an early age - whereby he spent the greater part of his time in the mountains. From climbing to mountain biking, he was particularly fond of skis, whether on or off the piste.

"As a passionate sportsman, it is a pleasure for me to meet other sports enthusiasts, share their enthusiasm, and experience, test and evaluate the latest innovations and ideas from the world of sports."
Close
Olaf Perwitzschky (GER)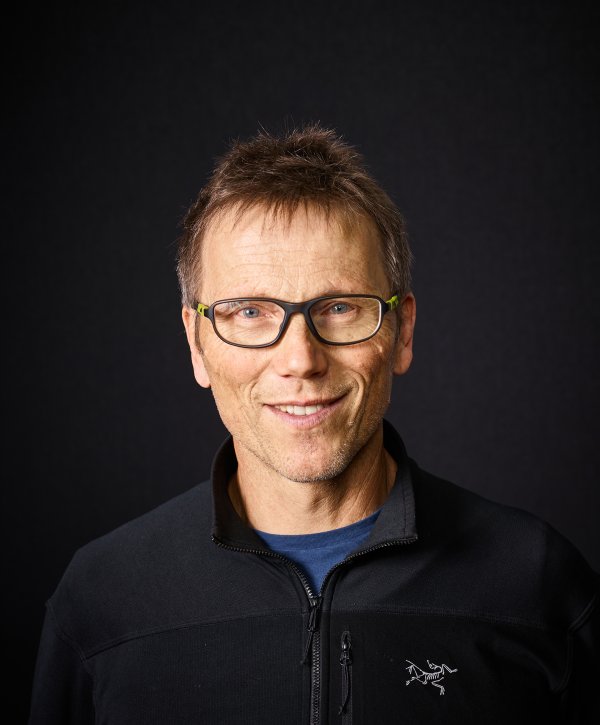 alpinlab - Publisher, Editor for test reviews
Olaf Perwitzschky (GER)
Olaf Perwitzschky is a graduate in sports and a certified ski and mountain guide. For more than 20 years he's been testing all sorts of mountain sporting goods - from functional underwear to ice climbing equipment. More than once, products couldn't withstand his checks - but, well, that's the purpose of product tests!
"I look forward to exciting innovations - especially in ski touring, the sector that experienced the strongest development in recent years. However, some submissions leave me chuckling …. and: it's only an innovation if accepted by the market."
Close
Anny Cardinahl (GER)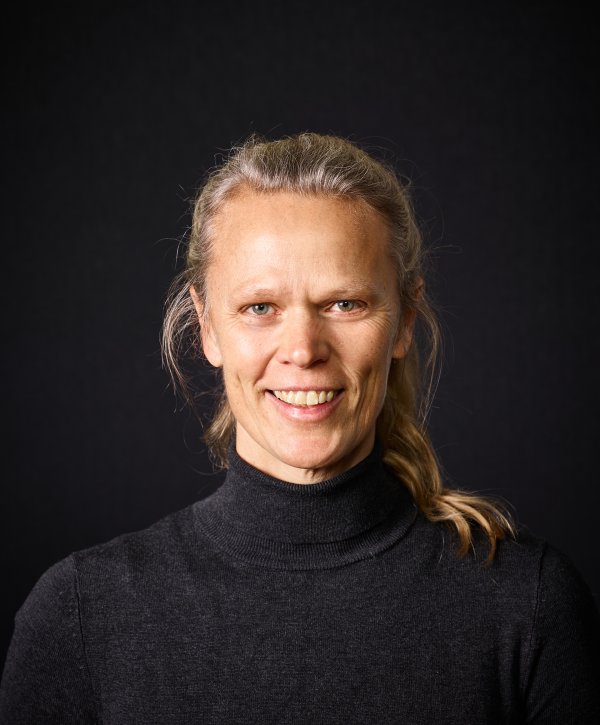 outdoordeluxe.com | Retail Expert
Anny Cardinahl (GER)
For over 25 years, the outdoor industry has been Anny's professional home and the focus is the specialist trade and customer perspective. For her, practice comes before theory: Anny's knowledge is based on her own experience, enriched by facts. She loves to change perspectives and thereby reconnect things in order to create new incentives at the POE. Anny's home port is Hamburg, her emotional home lies between 53° and 63° North. Outside you can find her on a bike, in hiking boots, in a kayak or on skis and mainly by the sea. 
"The outdoor/sports sector is technically at a very high level: I'm curious to see what the product developers have thought about for 20/21 in order to enrich the market."
Close
Cath Prisk (UK)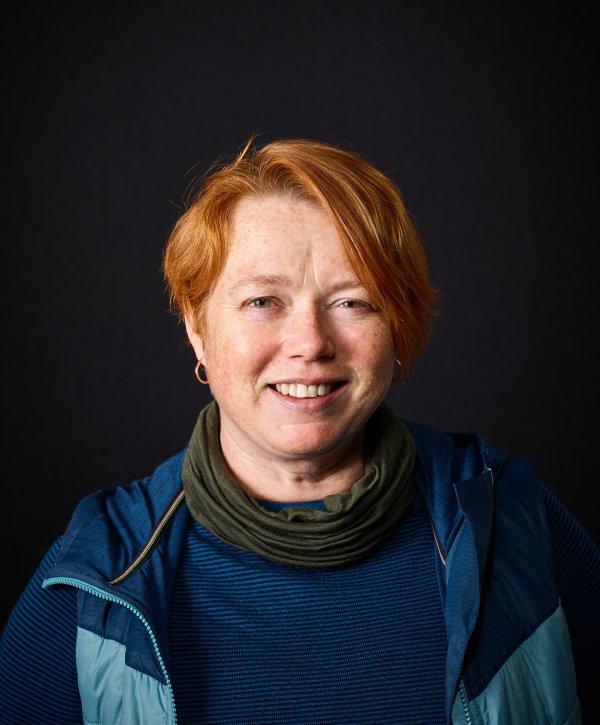 Outdoor People, CEO
Cath Prisk (UK)
Outdoor Classroom Day, Global Director
London National Park City, Advisory Group
Cath Prisk is a passionate advocate and expert in why children and families should be outdoors - to play, learn or just be. She also brings along an eye towards diversity outdoors – increasing awareness that the outdoors is for all, including women, older people, people of all shapes and sizes, people on low incomes, different sexualities and people of every ethnic background.
Cath is passionate about finding the gear that gets people outdoors for the first time, or back outdoors once they've been scared off. Widening access isn't just about price, or making something pink. Equity of access should be built into the whole supply chain, from the sustainability of the manufacturing process to the marketing material, considerations of size and shape along with durability.
Five years ago Cath set up the non-profit Outdoor People as an independent outdoor gear shop and consultancy. Outdoor People thinks globally through campaigns and research and acts locally taking families camping and through our shop in Netil Market, Hackney, East London.
"I'm always on the look-out for the best gear that can get more people outdoors – whether that's enticing busy people to take a walk, encouraging teenagers to dream of big global adventures or helping a family get closer to nature. It's a great honor to be part of the ISPO Award Jury, and I look forward to exchanging ideas and knowledge with the other judges."
Close
Gijs Loning (NED)
outdoorguru.com / Blogger/Vlogger and Outdoor Journalist
Gijs Loning (NED)
Gijs Loning is an independent outdoor journalist, blogger and vlogger. He is an outdoor enthusiast and absolute gear geek. After working more than 10 year with the leading outdoor magazine of The Netherlands he started outdoorguru.com. The website mean focus are product reviews. Gijs – also known as Bill – is also a content creator and contributor for several outdoor and cycling related magazines, websites and television shows. Being independent and trustworthy is his biggest value; he is not being paid for the reviews and there are no commercial links on his website. Gijs likes to be in close contact to his followers and regularly blocked his agenda to make time for old-school advice and consultation via phone.
"As an independent blogger/vlogger and outdoor journalist, I am thrilled that ISPO asked me to join the jury. It feels like an acknowledgement that being independent proofed the right choice."
Close
Prof. Kuno Prey (ITA)
Free University of Bozen-Bolzano – Professor of Product Design
Prof. Kuno Prey (ITA)
With a strong interest in materials and new technologies, Kuno Prey has been working as a technical consultant and product designer in the industry since finishing his studies in Art & Design. Due to several awards he gained international recognition. Kuno was involved in the foundation and development  of the faculty of Design at the Bauhaus University in Weimar before returning to his home country where he is now setting up the faculty of Design & Art at the University in Bozen.
"I love being outdoors where I especially enjoy the sparkling mountain air. As a design professor, I try to draw the students' attention to what is superfluous. The focal points of design are pleasure, comfort and safety as well as high aesthetic values, whilst ecology and social relevance form the basis of every design process. I see the ISPO Award as an ideal aid for orientation in the sporting goods market."
Close
Laurence Guyon (FRA)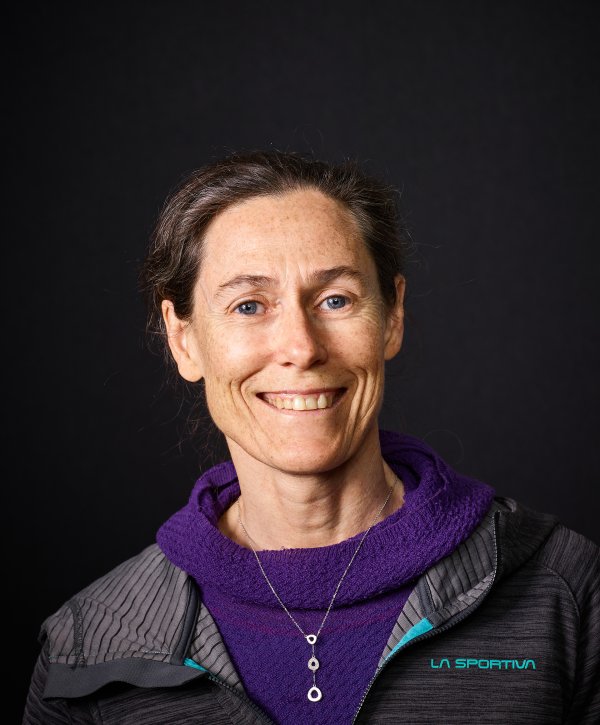 La Fabrique Verticale | Athlete / Journalist
Laurence Guyon (FRA)
From 2008 to 2013, Laurence Guyon was editor-in-chief of the french climbing magazine EscaladeMag. She is now running a website about climbing, La Fabrique Verticale, on which she provides the resources necessary for a rapid and healthy improvement. Before she got involved in journalism, she was a professional climber and member of the french national climbing team. In 1995 and 1996, in addition to her title of French Climbing Champion, she won several international competitions (stages of Climbing World Cup or prestigious Masters such as Serre Chevallier and Arco). At the same time, she studied and graduated with distinction in french literature - in 2003 she obtained a doctor's degree in this field. Today, as a passionate climber, she shares her experience and she is the author of several books about climbing.
« I'm regularly testing and writing reviews about new climbing products, in order to inform my readers. I'm especially interested in the innovation and design of new gear I receive: function, weight, breathability, and resistance are really important but not only. The sustainability and environmental factors play an essential role. The equipment must be « environmentally compatible », i. e. with the respect of nature in manufacturing and recycling. »
Close
Pascal Aymar (FRA)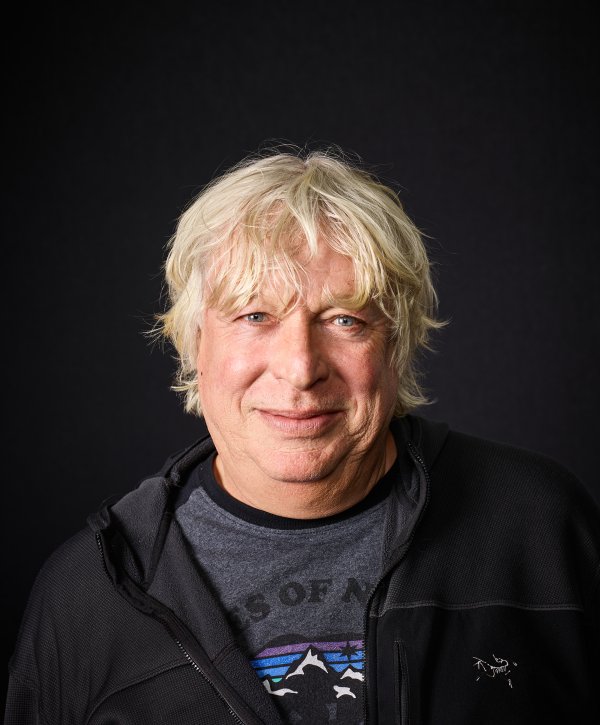 INSEEC SPORT | Director of Development
Pascal Aymar (FRA)
Pascal Aymar is currently the managing director of his own consultancy Company Twins Coaching and Consulting (TC&C), providing strategic advice to different companies in the Sporting Goods Industry on an international level. He is also a Development Director for a French Management School, INSEEC, where he is in charge of building a track specialized in Sports, INSEEC Sport. In addition, he is vice-president of the Outdoor Sports Valley, a French cluster of the Sports industry, and a non-executive Board member of a Sports Company based in Slovenia. Over his career in the Sports industry that spans more than 35 years, he held numerous senior-level management positions, always with an international scope. Until mid-2009, he was the Vice-President Marketing Asia-Pacific for Reebok, part of the Adidas Group, based in Hong-Kong. From 1980 to 2012 he worked for Salomon, Scott, Adidas Group, Reebok and Coalision in different positions covering regions and subsidiaries management, Brand marketing and international sales with responsibilities on over 200 people. He has extensive experience and a proven success record across all continents in the business arena of Sportswear, Footwear, and Equipment.
« I'm very honored to be part of the jury of the 2020 ISPO Awards. Innovation and creativity are the engines of our industry, especially for hardgoods where they contribute to making sports practice grow and improve. I will be very mindful of consumer benefits provided by the products candidating to the awards and will also pay a lot of attention to their business potential. »
Close
Poppis Suomela (FIN)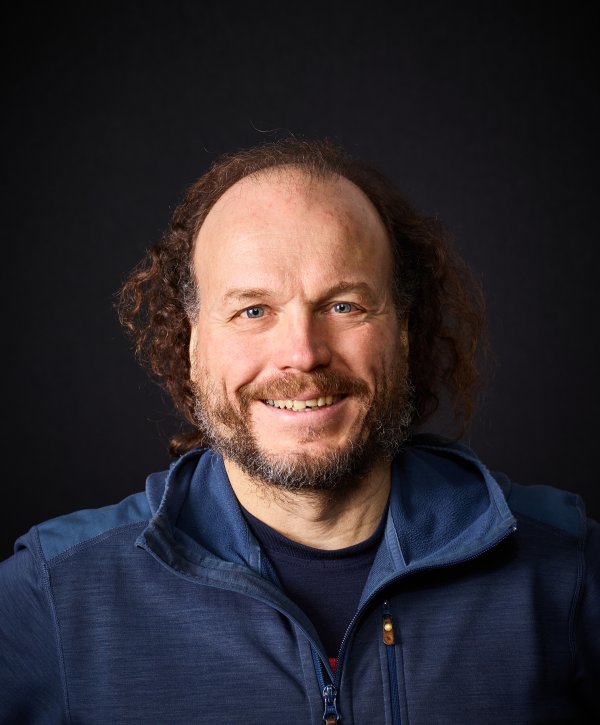 Polar Explorer / Outdoor Journalist & Photographer
Poppis Suomela (FIN)
Poppis Suomela has skied to the North Pole and the South Pole unsupported as 12th people in the world. He has a very large knowledge of all kinds of winter activities and the requirements they impose on equipment. Poppis has worked as an outdoor journalist in Finnish Outdoor magazines since the beginning of 1990. As a test manager product testing has always been his main interest. Poppis has had the possibility to test a wide variety of outdoor gear during the last 30 years - all around the year. He has also designed outdoor gear and clothes for himself as an Industrial Designer.
"I have always been evaluated goods that I have used myself during expeditions and which I have tested in my work. It is a big honor to be part of the ISPO jury and continue my passion for outdoor gear. The goodness of equipment depends on how they work in practice."
Close
Silke Spiel (AUT)
Become a Jury Member
Silke Spiel (AUT)
In order to have a balance to the office routine as a lawyer, Silke Spiel is very active in sports and loves to be outdoors. No weather can stop her from being in nature. Two years ago she discovered her love for long-distance hiking and together with her husband she completed her first (and meanwhile not the last) long-distance hiking trail: 850km in 6 weeks through Austria, Slovenia, and Italy. In order to pass on her knowledge and her own experiences, Silke blogs about her long-distance hikes, with numerous tips and packing lists to imitate.
"The right equipment is especially important for long-distance hikes because every gram you carry around too much becomes an unnecessary burden. But it's not just the weight that's relevant, it's also the versatility, quality, weather resistance and sustainability of the equipment. So pouring rain or enormous heat is not an obstacle, but a challenge and a test of equipment and human perseverance".
Close
Urs Weber (GER)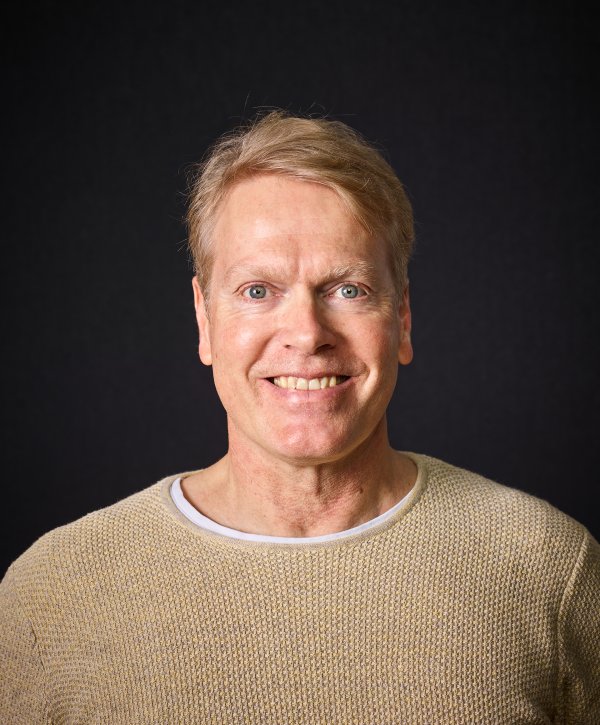 Rodale Motor Presse GmbH & Co KG. / RUNNER'S WORLD – Editor
Urs Weber (GER)
Urs Weber competed in numerous races, ran more than 50 marathons, short-distance and Ironman triathlon events, has been testing running shoes and equipment for over 20 years and has been working as an editor for specialty equipment at Runner's World Germany for more than ten years.
"The ISPO Award is the litmus test for the sporting goods industry. Whoever succeeds here is probably also successful on the market. Developments in the sports industry have shown that the winners are highly relevant in their respective sub-markets – as technological pioneers, design icons or trend products."
Close
Andrianna Wängström (SWE)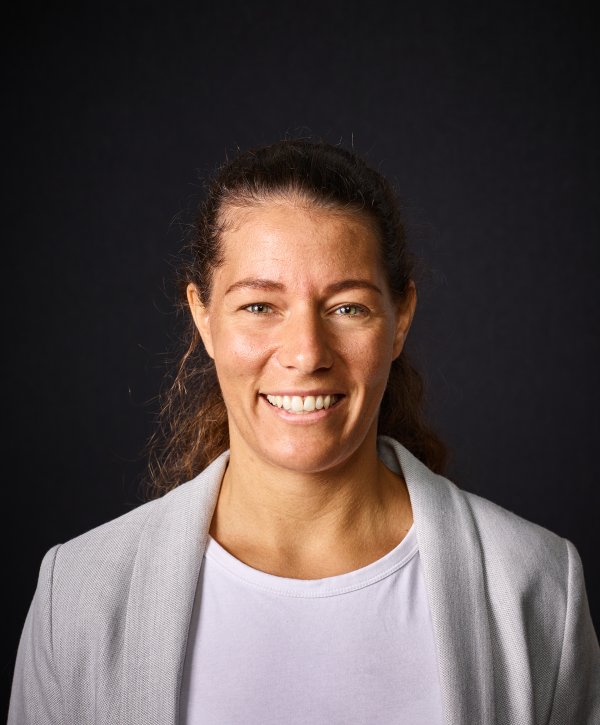 Fitness Business Professional & Holistic Fitness Trainer
Andrianna Wängström (SWE)
Andrianna is a Health and Wellness advocate on all possible aspects of life through her work as a Trainer and Educator for the past 10 years. She currently operates out of Sweden with international projects and Trainer jobs that take her around the World. Her passion is connected to how the fitness industry brings people together to evolve and how we can work on our health holistically, inside to outside. This is also why Andrianna is glad to be a Global Women in Fitness Ambassador (WIFA), where she can strive to bring more people together and spread the word. 
"I am so glad to be a part of the ISPO Award Jury as I see what positive impact ISPO has on our industry. As a representative that works "on the floor" and with our end consumers, I really look forward to sharing my experiences through the ISPO Awards Jury."
Close
James MacKeddie (GBR)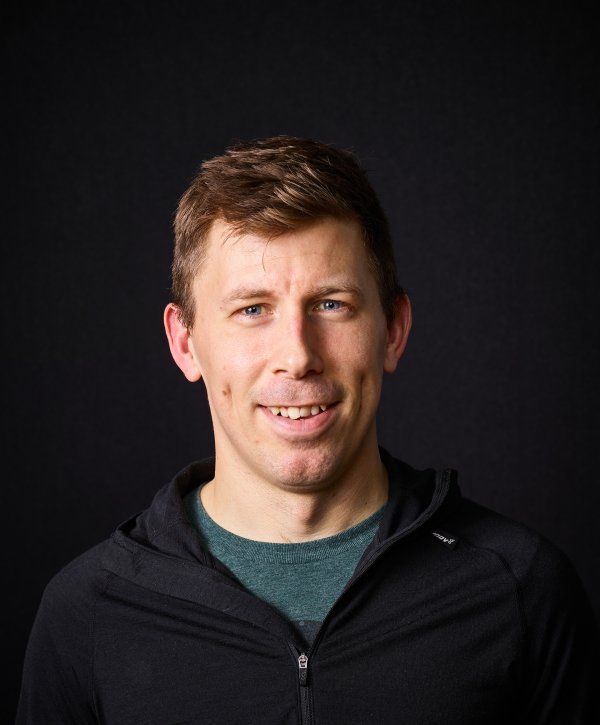 Brand Manager, Trail & Ultra runner, Adventure sports photographer
James MacKeddie (GBR)
With a background of brand management in the cycling industry and has spent the last 6 years documenting, testing and shooting running products, James has a deep understanding between marketing hype and true innovation. An active trail and ultra runner, he competes across the UK in races, alongside freelancing for brands as an adventure sports photographer.
"I'm honored to return for a second year to work with leading experts in their fields, to share my passion, learn from others."
Close
Martin Strehler (GER)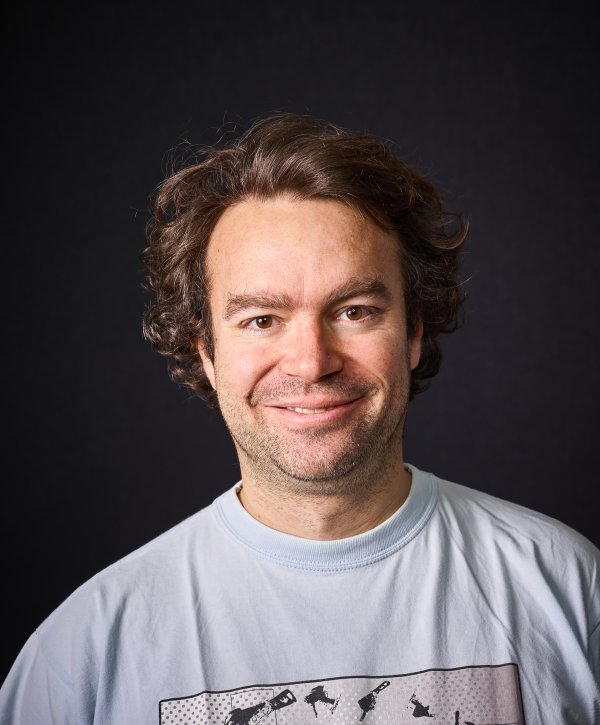 Innovationsmanufaktur | Co-Founder
Martin Strehler (GER)
Stimulating and accompanying innovations in sports and health has been the core business of the Innovationsmanufaktur for 20 years now. As part of the founding team, sports scientist Strehler has already tested countless ideas and innovations in sport and supported their development. He is active in a wide range of sporting fields (including snowboarding, surfing, circus arts) and prefers to be involved where there is something new to test or experience.
"Innovations are my life. But turning good ideas into successful innovations is a hard piece of work. That's why I'm especially looking forward to getting to know exciting new ideas from the fitness sector again this year and to giving the best ones an important boost towards successful innovation within the framework of the ISPO Award".
Close
Nathalie Mur (FRA)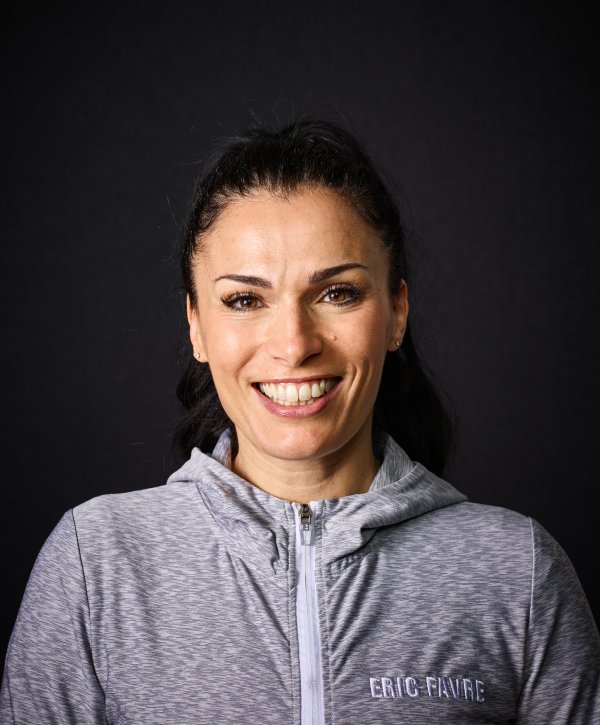 Representative EP2S and MACS7, Member IFBB Pro League Bikini, Author
Nathalie Mur (FRA)
Nathalie Mur has been a household name in the fitness scene since the publication of her book "I've lost 20 kg and changed my life". In 2011 she took part in the Mr. Olympia competition in Las Vegas. Today, she shares her fitness experience by participating in the development of the MACS7 training method, but also through social networking. Her biggest goal is to motivate people who want to lose weight, get physically active again and have a positive attitude. 
"I am very pleased to have been selected for the ISPO Award 2020 to participate in the jury meeting and "react" to future new fitness products."
Close
Prof. Dr. Niels Nagel (GER)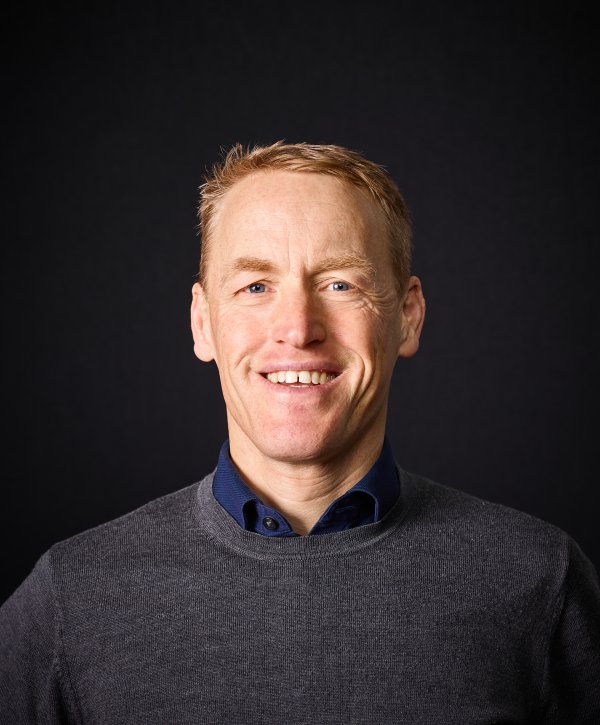 DIFG e.V. - CEO
Prof. Dr. Niels Nagel (GER)
With more than 20 years of professional experience as business consultant for sport and fitness facilities, as a researcher in health and prevention as well as head of the German industrial association for fitness and health (DIFG e.V.) Prof. Dr. Niels Nagel is an expert in the fitness industry. Moreover, he used to be a member of the national Triathlon team for 4 years and successfully participated in national and international championships. To this very day sports and fitness keep being fundamentals of his daily routine.
"It is competition that drives the continuous improvement of active individuals as well as enterprises in the sport industry. It is important to me to have an eye on keeping the focus of innovation on sustainable benefit and well-being of the trainee."
Close
Alexa Dehmel (GER)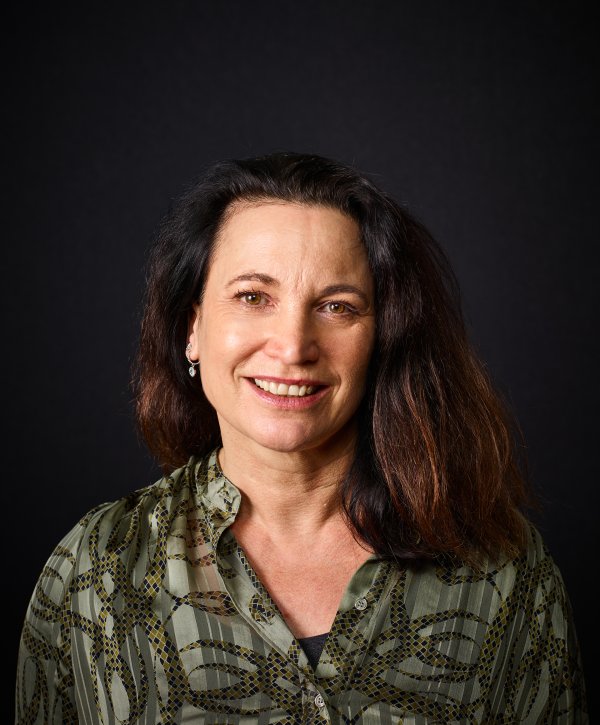 Active Sports Design – Founder, Owner & Head of Design
Alexa Dehmel (GER)
After many years of design experience in the fashion industry, Alexa Dehmel decided to make use of her passion for sports and become a freelance designer for functional clothing in 1996, followed by the foundation of her own agency with employees in 2005. Even today, it is still a positive challenge for her and her team to develop good products and collections for the mountain, water, fitness and performance sports and workwear sectors. A further milestone is planned for 2020: A globally unique innovation, competence and training center for functional clothing in the Munich area.
Interview with Alexa Dehmel: "Munich to get a unique expertise center for functional clothing"
Close
Astrid Schlüchter (GER)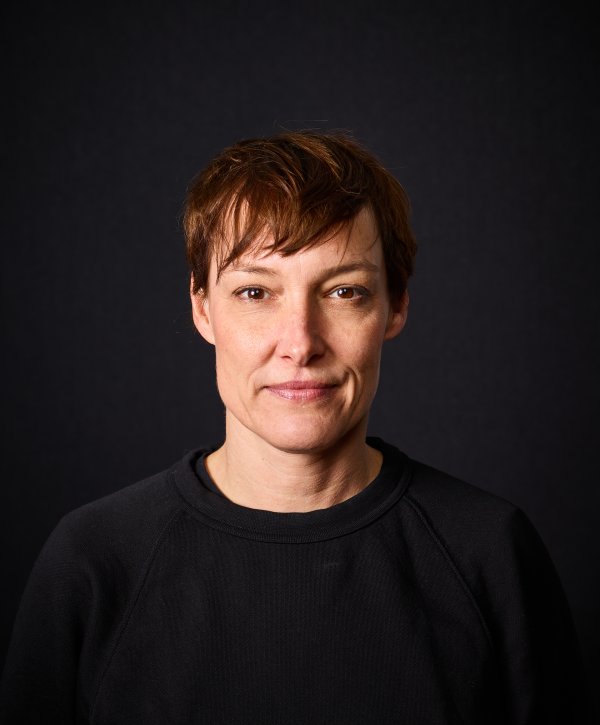 Sports journalist
Astrid Schlüchter (GER)
Astrid Schlüchter graduated from ESMOD fashion school in Munich and gained her first professional experience as a PR consultant in the fashion and sports sector. The enthusiastic mountaineer is a freelance journalist for a variety of renowned online and print publications focusing on lifestyle, fashion, sports, and trade. In addition, she has been supporting the magazines "Sportfachhandel", "Wanderlust", "Ski Magazin", and "Snow" published by Sportcombi as a freelancer for the past couple of years. 
Close
Charles Ross (GBR)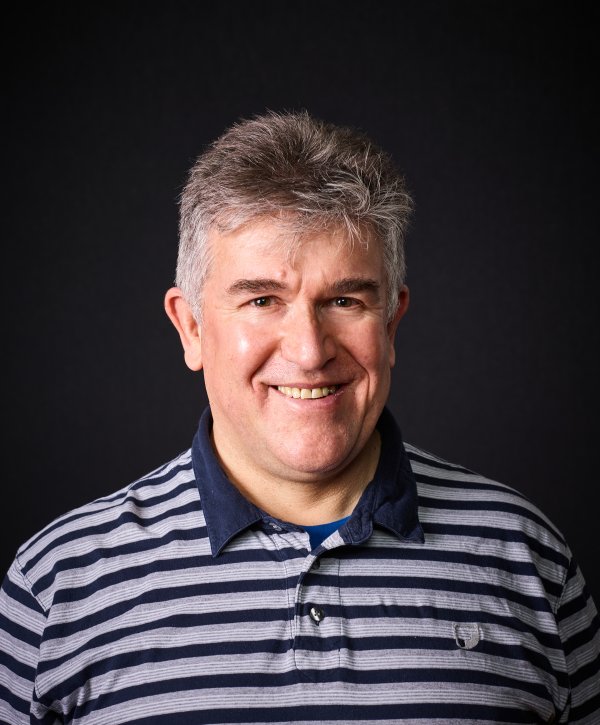 Specialist Performance Sportswear Design
Charles Ross (GBR)
Charles Ross gave up his role as an Outward Bound instructor on one of those days when it was just too wet, windy, dark, & cold - because his clothing was distracting from the experience. After working with the brands & their ingredients that were using the technology he was asked to teach on the first (postgraduate) course team in Performance Sportswear Design. Over the last 20 years, he has been helping focus the new generation of designers. He now lectures at the Royal College of Art, acts as a mentor for The Design Council, sits on the Waste Resources Action Plan textile committee, writes b2b columns, always seems to be one of the presenters at Performance Days & has been running the stage at the Functional Fabric Fair, plus was the only Outdoor source quoted in the UK Government's Fixing Fashion report, and is a member of the Do Lecture team. Being part of the ISPO Award Jury will be an opportunity to see how others interact with clean sustainable Outdoor design plus work alongside some of the best who can smell the bull in green-washing messages.
Close
Dr. Jun-Yan Hu (HKG)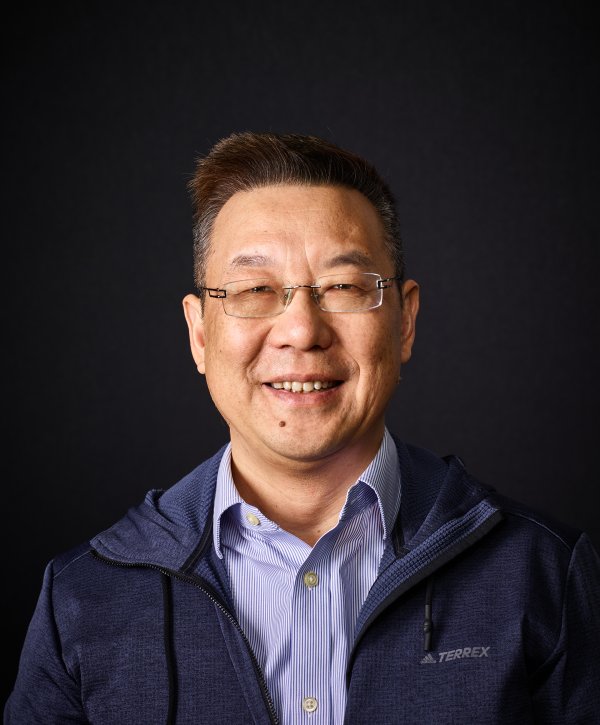 Institute of Textile and Clothing (Hong Kong Polytechnic University) - Senior Research Fellow
Dr. Jun-Yan Hu (HKG)
Dr. Jun-Yan Hu is Chief Technology Officer at Best Pacific International Holdings Limited, Technical committee member of the Standardization Administration of China and External Ph. D. Student Supervisor at Hong Kong Polytechnic University. His research interests cover functional products development and performance evaluation, standard development and technology transfer. Jun-Yan is listed as inventor in 38 patents granted around the world and received various innovative products awards. Since 2011, he is also a member of several National Technical Committees on Textiles and Material Characterization, which is part of the standardization administration committee in China.
Close
Louisa Smith (GBR)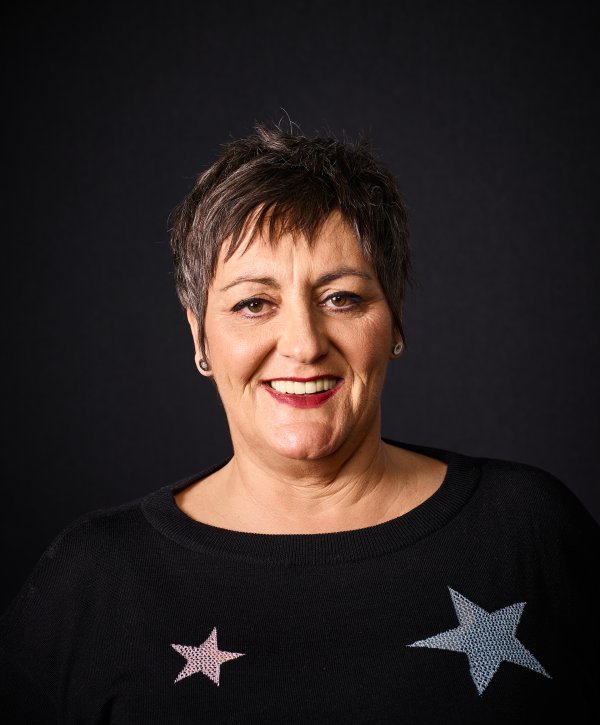 Louisa Smith Fashion – Textile Trend Consultant
Louisa Smith (UK)
Louisa Smith forecasts up to three years in advance in all sectors of the textile chain, from fiber to final garment. Louisa's vision and research, monitoring textile developments through to global affairs, has a bearing on delivering the right textile developments. Louisa is also involved in developing the mega trends and textile trend directions for ISPO Textrends.
Close
Marc Nylander (SWE)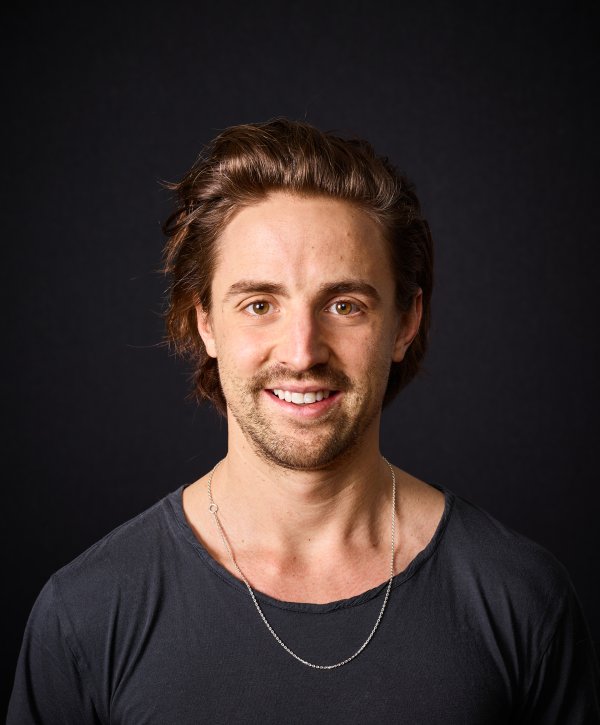 North Retail / NK Sport | Founder
Marc Nylander (SWE)
Marc Nylander is 29 years old and already a successful entrepreneur in the Fashion & Sports industry. He was literally born into retail: his family owns a total of 30 stores. He also gained experience early on by founding his own streetwear brand "Mouli". Marc was also a permanent partner of The North Face for 5 years. Now he works for NK Stockholm and is behind the new 1700 square meter sports department of the well-known department store.
Close
Niko Schulz (GER)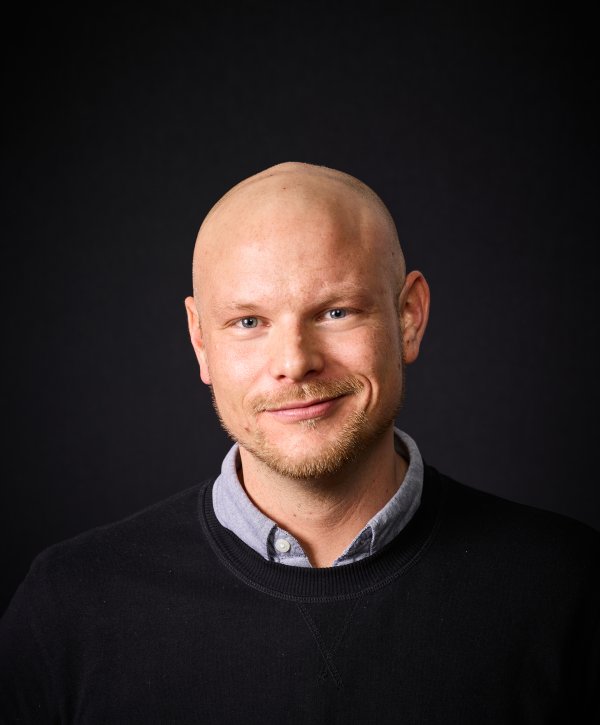 SPORT 2000 | Category Manager Textiles
Niko Schulz (GER)
Since September 2018 Niko (cert. Purchasing Manager University of Applied Sciences) has held the position of Category Manager for Apparel Training, Running, Team Sports and Lifestyle at SPORT 2000. Niko can look back on a past shaped by SPORT 2000: Prior to his current position, he acquired extensive know-how as Category Manager Apparel Teamsport, First Layer and Swimwear and was previously responsible for the entire E-Brands Textile division as Product Manager.
"I have a great passion for products. All the more reason for me to look forward to participating, exchanging ideas and viewing the latest products of the season".
Close
Sara Wänseth (SWE)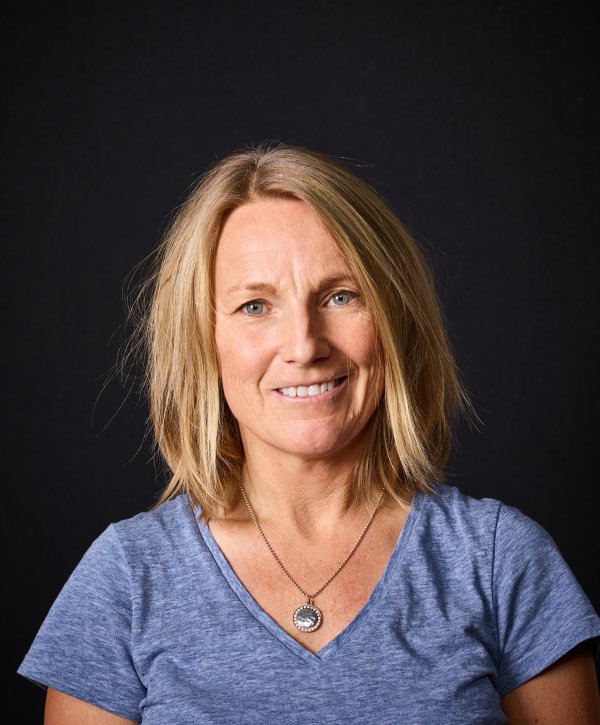 SOG | General Secretary
Sara Wänseth (SWE)
Sara Wänseth is the General Secretary of Scandinavian Outdoor Group with 75 Scandinavian outdoor brands as members. Scandinavian Outdoor Group is organizing Scandinavian Villages at ISPO and other major international trade shows as well as unites the brands when it comes to marketing and PR, sustainability efforts, retail training and more. The SOG also organizes Scandinavian Outdoor Award where Sara is project manager. Sara has also been working with marketing and export at Swedish outdoor brands Haglöfs, Lundhags, and Woolpower and has a passionate interest in the outdoors.
"I'm really looking forward to the ISPO Awards and I'm very honored to be part of the Jury."
Close
Anna Rodewald (GER)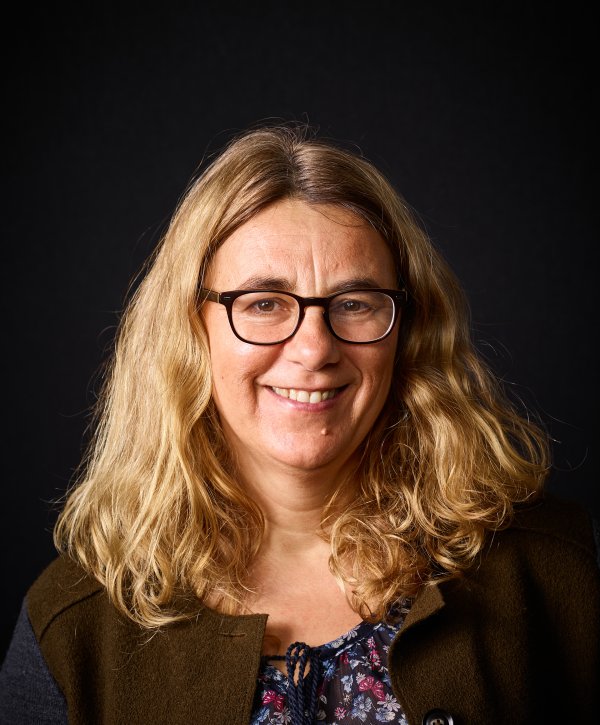 Freelance Consultant and GreenroomVoice Partner
Anna Rodewald (GER)
Anna Rodewald is an expert in sustainability holding a diploma in chemical engineering and an M.A. in responsible management. With more than 25 years of experience within the global textile and sporting goods industry, she started her own business in 2013. Anna now works as Partner with GreenroomVoice as well as a freelance consultant, coach, and lecturer in sustainable development, quality, innovation, and systemic design. She loves alpine sports, working and spending time outdoors. She has been leading the ISPO Award Eco Jury since 2014.
Close
Kai Landwehr (CHE)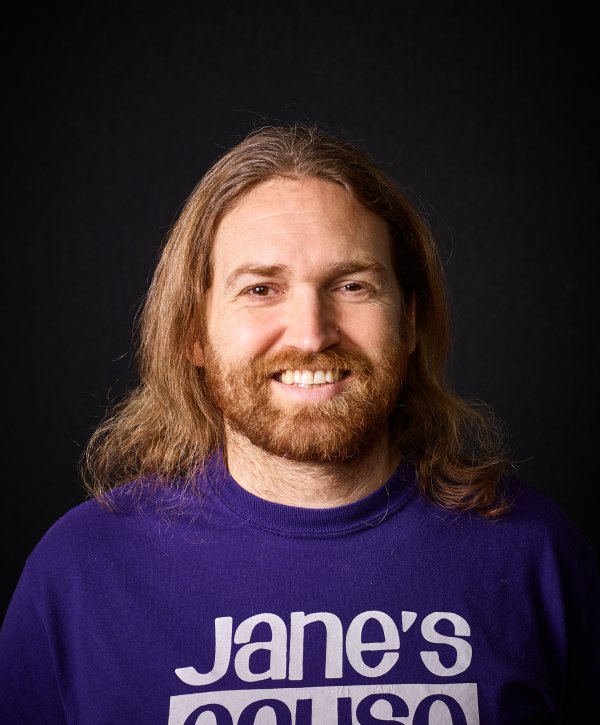 myclimate - Marketing Manager
Kai Landwehr (CHE)
Kai Landwehr is marketing manager at "myclimate", a Swiss based NGO focusing on climate protection and sustainability measures. Before tapping into climate protection, Kai has worked ten years in the sporting goods industry as communications and brand manager for "Nike". The studied historian is a football aficionado, a passionate hiker and in winter times a snowboarder with "great attitude and very limited skills".
Close
Kjersti Kviseth (NOR)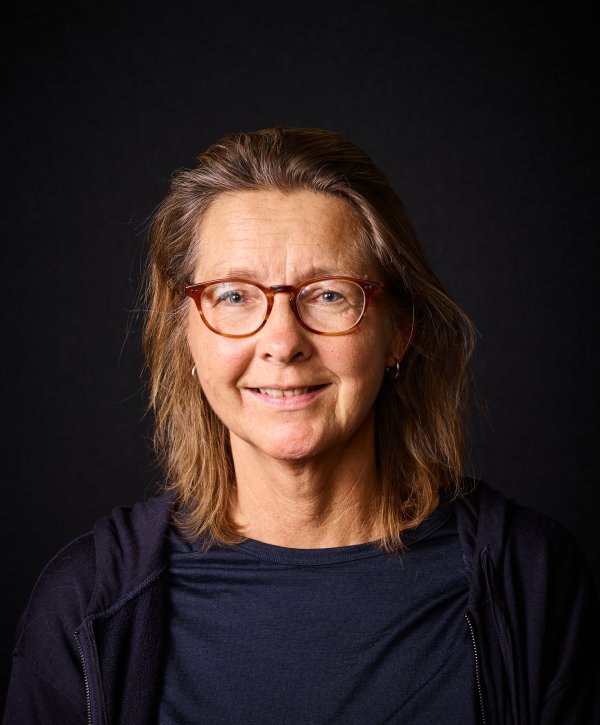 2025-Design for Life Cycles / Partner & Designer
Kjersti Kviseth (NOR)
Kjersti Kviseth runs the design consultancy agency "2025design", the first European cradle to cradle firm dealing with the design, development, and manufacture of materials and products as well as sustainability assessments and strategies. She was Global Sustainability Manager at HÅG (office chairs) for ten years. In recent years, she specialized in the textile industry, including wool and sportswear. She also represents the International Wool Textile Organisation (IWTO) in the Sustainable Apparel Coalition (SAC) and is actively involved in the development of the Higg Index Product Tools. Kjersti loves nature and outdoor sports all year round and practices martial arts and medical qigong.
Close
Prof. Matthias Kimmerle (GER)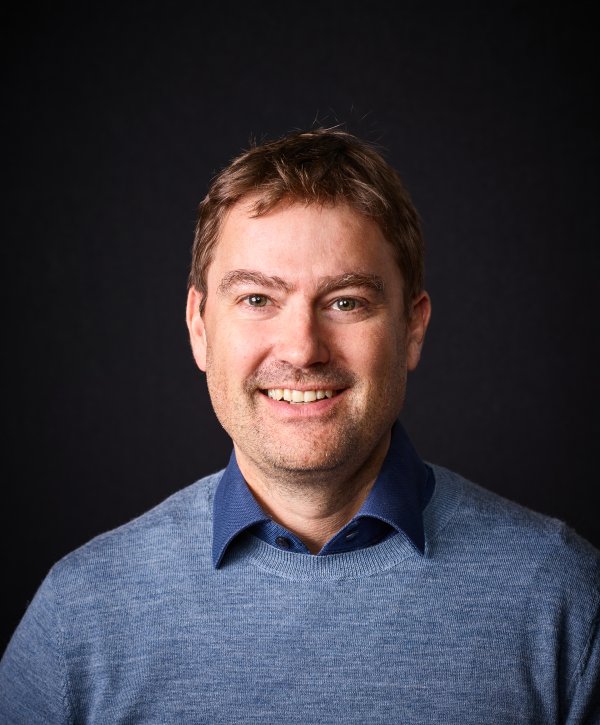 Albstadt-Sigmaringen University / Professor of Textile Product Technology
Prof. Matthias Kimmerle (GER)
Prof. Matthias Kimmerle worked for 20 years in the fashion, sports and outdoor industries in the fields of product development and management as well as production management. Since his appointment in 2014, he has been teaching at the University of Applied Sciences in Albstadt-Sigmaringen in the field of innovation management, particularly innovative alternative joining processes and textile ecology in the Textile and Clothing Technology bachelor's degree program and in the Textile and Clothing Management master's degree program with a focus on Industry 4.0. His research focuses on generative sustainable manufacturing processes.
Expert for: Eco Responsibility, Camping & Adventure
Close
Michael Ulmer (CH)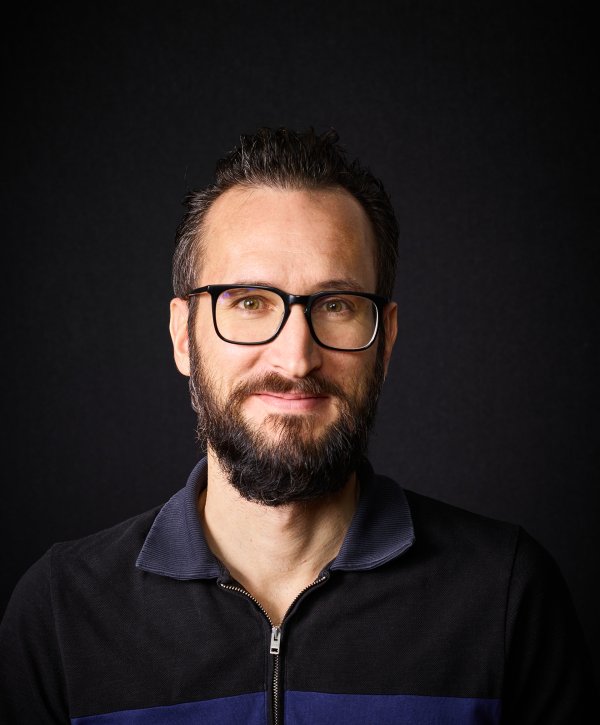 TEXTILCOLOR AG | Head of Product Management
Michael Ulmer (CH)
After completing his education as a textile finisher in a yarn dyeing company, Michael worked as a laboratory and development manager as well as a dyeing line manager until he moved into the chemical industry. As an application engineer, he gained a lot of experience in the field of dyestuff application and worked with customers all over the world. To round off his expertise, he took over product management for the special field of dyeing auxiliaries. Thus he formed the bridge between the dyestuffs and the auxiliary application/development. Michael has been Product Manager at Textilcolor AG since the beginning of 2017. He enjoys spending his free time with his family and various outdoor activities. He is also President of the Association of Austrian Textile Chemists and Colorists.
Close
Pascale Moreau (FRA)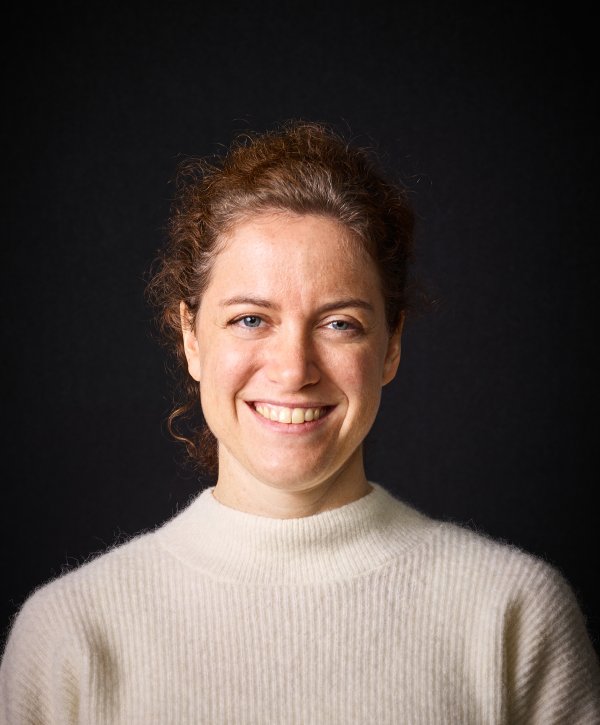 Ohana Consultancy | Founder and Owner
Pascale Moreau (FRA)
Pascale Moreau is a sustainability and public affairs expert. Over the past 13 years, Pascale has gained sustainability expertise in the consumer goods, healthcare, and apparel and footwear industries. Before launching her own activities in March 2019, she led the Sustainable Apparel Coalition policy activities. 
Pascale enjoys hiking and skiing.
Close
Thibault Liebenguth (FRA)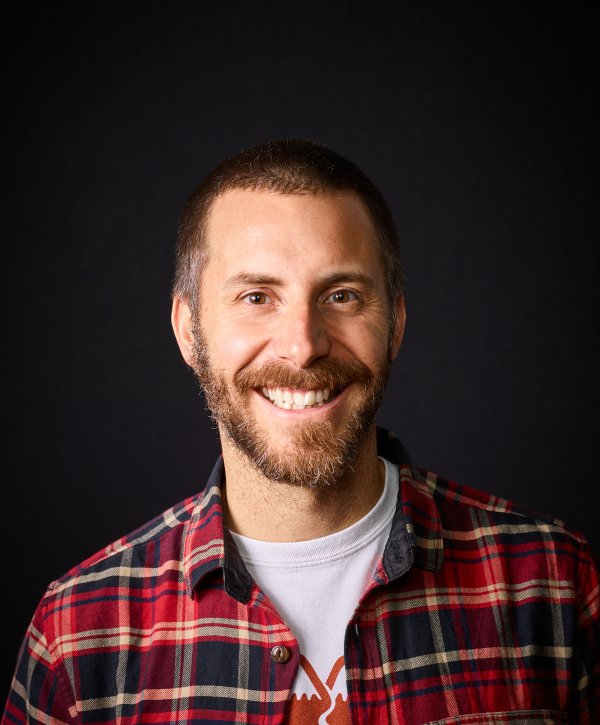 AIR - Agence Innovation Responsable | Co-Director & CSR Consultant
Thibault Liebenguth (FRA)
As co-director of AIR coop (Annecy, France) and sustainability consultant in the outdoor industry for more than 8 years, but also director of the environmental NGO Protect Our Winters in France, Thibault is always pushing to have a positive impact on his ecosystems. He is also passionate about outdoors, where he is exploring the incredible potential of mountains and oceans and has significant experience in the technical textile and retail sector.
Close