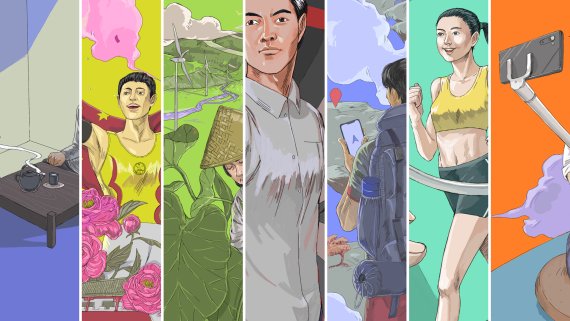 How can my company successfully enter the huge Chinese sports market? International brands often bite their teeth at this task. This is also because often one crucial question is not asked: What is actually important to Chinese sports customers?
ISPO, together with the market research company Trendbüro, now answers this question in the seven-part whitepaper series Chinese Sports Consumer Values, which is now available free of charge here.
"Chinese consumers are far more advanced when it comes to embracing digital innovations and when it comes to consuming itself. This is another reason why we wanted to find out more about them," explained Dr. Jeanette Loos, Global Head of ISPO Group, at the presentation of the study in Munich. "That's why I am delighted that Trendbüro, together with us, has penetrated these worlds more deeply and that today we can present you an in-depth whitepaper series with a multi-faceted portrait of values that strongly influence sports consumers in China."
Trendbüro Managing Director Ulrich Köhler sees an urgent need for more know-how in the sports industry: "Established clichés or supposedly proven methods are often replicated".
The whitepapers now offer tangible insights for an entire industry: "The study is valuable for international companies because it focuses on the actual values and value discussions of Chinese consumers for the first time and transfers the findings to the sports and outdoor industry. To the best of our knowledge, that has never been done before."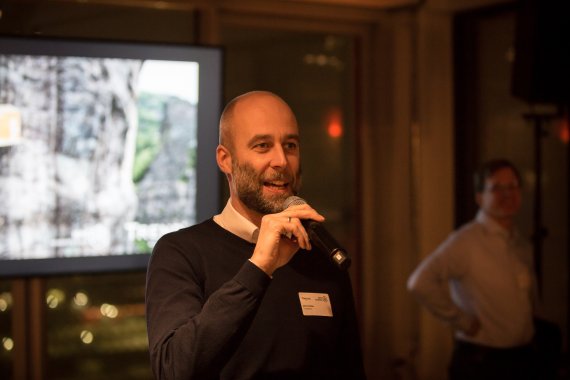 Pioneering work that originated in the Chinese Consumer Value Index 2019. Together with Kantar, Trendbüro evaluated 7.7 million posts on the most popular Chinese social media channels, Sina Weibo and WeChat, both qualitatively and quantitatively, and thus drew a more accurate picture of Chinese consumers.
At the initiative of ISPO, Trendbüro then researched the posts specifically for sports and outdoor consumers with its own desk research and - particularly interesting for companies - the presentation of best-practice examples.
The seven core values of Chinese sports consumers identified by the Trendbüro team headed by Maggie Li and Ivan Xiang, Head of Research:
Simplicity
Health
Nature
Community
Success
Recognition
Freedom
According to Xiang, Western companies should particularly focus on one value: The pursuit of success. "We Chinese were educated to have success. We believe sport is the foundation to help us to be successful. It helps us preperaring mentally and physically," says Xiang.
And this preparation is even more necessary in view of the "996" working model widespread in China: 9 a.m. start of duty, 9 p.m. end of duty, six days a week. No wonder that according to a study by the Chinese Ministry of Health, mental illnesses such as anxiety disorders are on the rise.
Sport as a balance helps to remedy this situation, and sports brands have long since reacted: The smart stationary bike KM1930 is now widely used as a fitness tool in offices of Chinese companies such as the digital giant Tencent. With different programs, from the relaxed holiday bike tour to competitive races including presentation on a video screen, individual employees as well as entire teams, can stay fit.
Moreover, sport is also considered a status symbol in China, as Xiang explains: "Sport is a way to show that i am rich enough or on a high level in society. The meaining of luxury is to have the money and power to practice expensive sports such as tennis, golf or horse riding."
This is also reflected in the research results: in the most popular Chinese social media, posts about success in sport are almost on a par with those about success in job and career.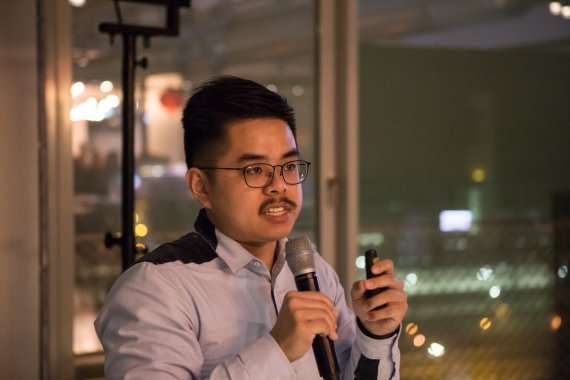 The whitepaper also provides a best-practice example for this area: Sportswear manufacturer Hale Boss has been growing rapidly in China since its market launch in 2017, appealing above all to young elites with its fine French-style fitness collection. With it, the image of success can also be conveyed during the workout via the social media.
For Xiang, this is precisely one of the biggest differences between Chinese and Western customers: "In China, the sport is a combination of wanting to become a healthier person as well as a person that can share itself to others. The latter part is not so important in Western societies."
This is just one of many lessons learned from the seven-part study. Ulrich Köhler encourages further curiosity for a successful brand presence in China: "It is evident that Chinese consumers are comparable in their needs and desires with German, European or North American consumers, but that there are also very important differences. To work out these things is the biggest challenge for international companies who want to be successful in the Chinese market."
With the whitepaper series from ISPO and Trendbüro, the tools for this are available to everyone free of charge now.