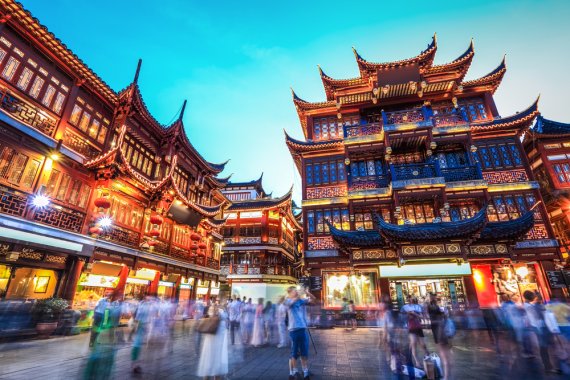 Please note: This is the program of the previous edition: 
Day 1: Full seminar day
You will dive deep into one of the most exciting, lucrative, but also most complex and challenging markets. Our international China experts will guide you through a wide range of topics. 
9:20 - 9:30
Welcome speech by ISPO
9.30 – 10:00
Introduction to the Chinese sports market
Martin Kössler, Hugin Biz
10:00 – 10:30
The winter sports market on the way to WOG 2022
Mr. Bao Yonglin, President China Golden Snowflake Ski Industry Alliance
10:30 – 10:45
Coffee break
10:45 - 11:15
Legal Protection for Selling in China
Maarten Roos, R&P Lawyers 
11:15 - 11.45
Retail trends in China
Robin Trebbe, Managing Director China & Asia Pacific at Intersport
11:45 – 12.15
E-commerce
Joseph Cooke, President WPIC
12:15 – 12:45
Digital marketing channels in China (Tik Tok, Wechat, …)
Oliver Wang
12:45 - 14:00
Lunch break
14:00 - 17:00
Networking, round table, Q&A
We invite distributors and brands who have experience in the Chinese market to share their best practice and experiences. MIP participants can ask questions and discuss the best strategy for entering in the Chinese market.
 
Moderation:
Christoph Rapp, International sales and retail manager ISPO
 
Day 2:

Get the most out of ISPO Beijing
The day begins with a guided tour of the ISPO Beijing 2020. Your host will introduce you to exciting and often unknown brands and show you some examples of successful tactics in China.
In the afternoon you have the possibility to explore the fair by yourself or to participate in the many conferences. The day ends with our popular VIP networking dinner, where you can deepen conversations and make new contacts in an enjoyable environment
Day 3: Beijing sports retail tour
On the third day of the Market Introduction Program for China we will take you on an exciting tour through Beijing. Together with our local guide, you will have a look at several sport- and retail-store concepts. You'll get a clear view of what the sports retail market in China is like and what trends are there.
| | |
| --- | --- |
| Non exhibitors | 1,900 € |
| Exhibitors | 1,300 € |
| Seminar day only | 900 € |
| Ski Resort Tour | 650 €* |
*special price for MIP participants
Any additional coworker from your company receives a 50 percent discount. Please notice: Accommodation and travel costs are not included in the package.
Interested in attending? Send an email with the application form below to beijing@ispo.com. We look forward to hearing from you!
"One of the great benefits, besides the educational parts, was the potential matchmaking opportunities that were offered.
Andreas Holm, Area Sales Manager, THULE
"I was impressed by the convenience, experience, and professionalism that ISPO provided for our search for the right business partner in China. The program covers a great variety of information, insights, and knowledge, which is difficult to achieve on your own, especially in such a short period of time.
Claes Broqvist, former International Sales Director, ODLO
"As a young brand we were especially happy to be consulted in a professional but lively way. We were treated with a hands-on mentality and were guided through our extraordinary phase.
Frederik Sturm, CEO, ARYS Wear