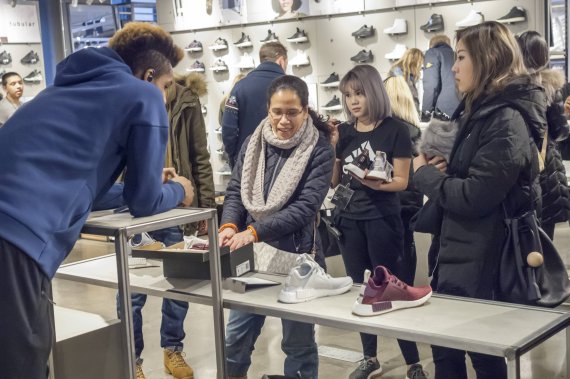 "The most important insight for a successful retailer today is that the consumer has more power than ever," explains Adam Ellis, CEO of multi-channel retailer Blue Tomato. "And the key challenge is that retail must be aligned with the needs of its customers." Dealers and brands no longer have a choice today. In future, those will be most successul who can best align their products, presentation, networking of channels, services, etc. with the wishes and needs of the customer.
Anything that benefits the customer has a chance of success. The consumer is once again at the centre of all events - a notion made possible by the increasing digitalization of all processes.
"There are many approaches to successful customer centricity," explains Tim Böker, CEO of the Essen-based digital agency Kommerz, which has already won numerous awards for its work. "From customer service to target group-specific product staging, from consulting tools to the topic of customizing". Not everything makes sense for everyone, but the standards, which the customer expects as a matter of course, are rising.
These standards will soon include the seamless connection of all touchpoints, from online shops to stationary shops to social media, as well as fast delivery, quick checkout processes, etc. Many companies are currently working on this. Böker: "But in order to stand out from the competition, you definitely need a little extra on top - and that requires creativity and an intensive discussion with the target group".
With the store "Nike by Melrose", Nike opened a new store in Los Angeles in mid-July that is literally unique. The special thing about is is that its concept is based on data that Nike had collected about the local target group in L.A.. Through the NikePlus Sport app, Nike knew that users in L.A. were particularly interested in style, that they loved running and basketball, and that they liked to compete. So Nike built a store that took these wishes into account.
The new store concept, which was launched under the name Nike Live, looks like a pop-up store and sees itself as an "experimental pilot project where digital and physical worlds come together," says Nike. In addition to the regular assortment, city specific products are offered, all of which are determined by digital commerce data, such as buying behavior, app usage, and commitment to giving local NikePlus members exactly what they want when they want it. There will be no simple duplication of the concept, the shop remains unique because it was made only for this target group. Other Nike Live Stores will hence be individual as well. The next one is scheduled to open in Tokyo next spring.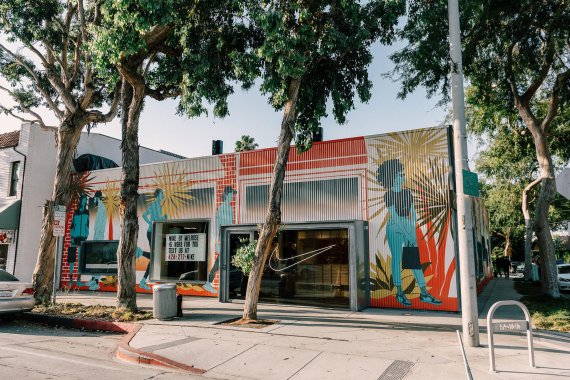 Like Nike, more and more companies are using their data to derive relevant services for their target groups. For example, Decathlon uses customer feedback to select locations for new stores. Customers can vote via the company's homepage and Facebook on where the next store should open. According to Decathlon, 931 out of a total of 5,773 survey participants voted for the new branch in Dresden.
This gives the company an important assessment of the new location and sends signals to the customers there: We listen to you, you are important to us! KellerSports also found out from a customer survey which other sports would be interesting and should be integrated into the webshop. The online retailer started with running and tennis, now outdoor and bike are also part of the assortment.
If the customer is looking for a new pair of ski pants, he is usually less concerned with the product than with the activity associated with it. It therefore makes sense to enrich the ski pants with additional services that bring the customer closer to his actual goal.
At SportScheck, for example, you can rent skis in the ski area of your choice. This increases the relevance of the retailer for the customer. "Our vision at SportScheck," explains Jan Kegelberg of SportScheck, "is to become the meeting place for the sporting experience - and to do so consistently from the customer's point of view. We must create experiences."
Brands can also enrich their products with innovative services. Last year, for example, Mammut launched a pilot project in Zurich and Beijing in which a backpack - limited to 150 pieces - was equipped with an NFC chip. Via the Mammut App, the buyers of the backpack were presented with exclusive hiking trips for the respective regions - a new one every week for three months.
"The conversion rate was 90 percent," says Dr. Oliver Pabst, CEO of Mammut. "The trips were shared over Facebook and have achieved a considerable reach." Next year, the pilot project is to be officially launched under the name Mammut Connect.
"But well thought-out little things can also give the decisive impulse to buy," explains Tim Böker. At Sport Thieme, for example, the customer can select a delivery date during the ordering process. In the case of bulky products such as table tennis tables or fitness equipment, this may be decisive for the purchase.
SportScheck has introduced an in-store app via which sellers can call up inventory information at any time without having to leave the customer alone in the store. Mountain lovers take the product evaluations of their customers very seriously and, under the motto "praise vs. blame", present a summary of positive and negative product evaluations side by side. Well informed, the customer can better weigh up whether the product suits him or her. At Globetrotter, customers can book an appointment online in a store. The coordination of appointments is thus made easier and customers avoid long waiting hours in the shop.