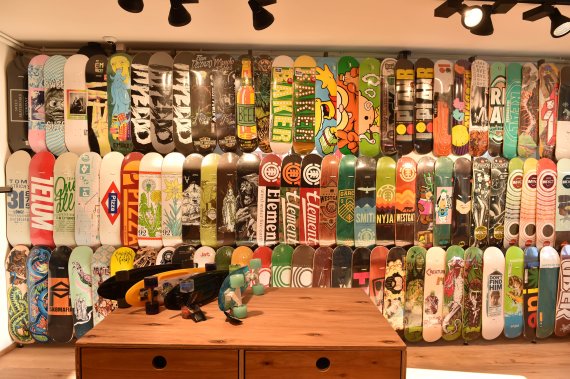 When the Austrian pro-snowboarder Gerfried Schuller founded Austria's largest snowboard school together with his first board sports shop exactly 30 years ago, snowboarding was not just a sport, but a way of life. The fact that he sold his products out of his parents' garage did not bother the community much. Blue Tomato opened its first 'real' shop in Schladming in 1994, with more to follow. The first web shop went online as early as 1997. Today Blue Tomato has 560 employees, 35 stores and is one of the leading Omni-Channel retailers in the board sports sector. In 2016, the retail brand generated sales of 72.3 million Euros. Last year, Gerfried Schuller retired as CEO and Adam Ellis LINK2 got his position. He came from US Action Sports retailer Zumiez, who took over Blue Tomato 2012. For him, the customer is at the center of all decisions.
You are celebrating 30 years Blue Tomato – what's your secret of success?
Our biggest strength is our credibility. We were established by Gerfried Schuller because of his love for snowboarding and we have been an essential part of the subculture from the very beginning. Due to our long experience and our strong desire to give everyone access to goods all around snowboarding, freeskiing, skateboarding and surfing we are authentic and trustworthy. We are keen to share our first-hand knowledge with our customers and to meet their high expectations.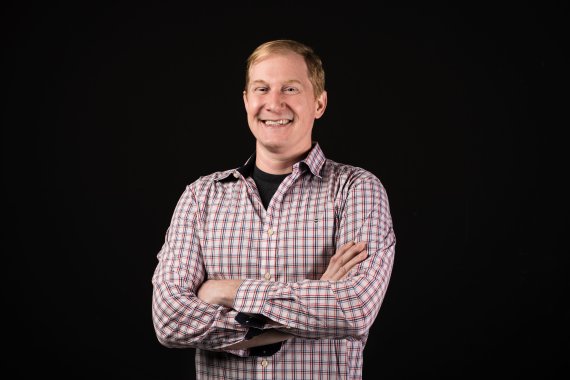 What do you think is the most important skill to survive in retail business today?
I think the most important element of successful retail today is understanding that the consumer is more empowered than ever and that as a retailer you have to understand the implications of the empowered consumer. In the past, retailers and brands were more in control of the experience, but the reality of today's consumer is that they want, what they want, when and how they want it.  As a retailer you have to meet their demands. The current era is one where the cyber and physical systems are merging and winning retailers will drive great customer experiences. For Blue Tomato we are focused on experiences that are engaging, enriching and consistent across all touchpoints. It is also critical that retailers understand their position and protect the integrity of great brand stories for our customers and the market.
How do you protect the integrity? What do you mean exactly?
You protect the integrity of brand stories by knowing and conveying their brand in a way that is consistent with the way they want to represent their brand in the market. This requires retailers to have a strong understanding of the brands and for the brands to understand the position and value of the retailer that they are using as a sales channel. At Blue Tomato, we feel our positioning and the first hand knowledge we convey to customers reinforces the brands with which we do business.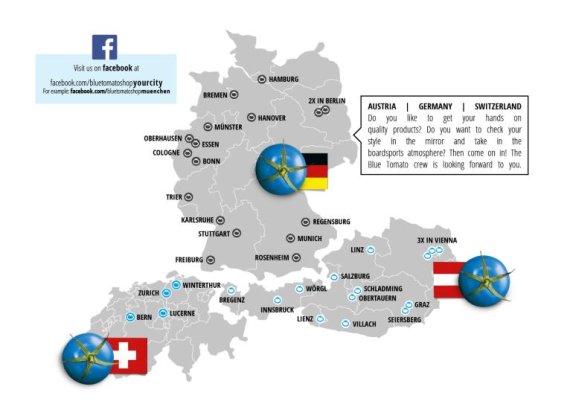 The big advantage of online players is they don't have the costs of offline retail. You are opening more and more stores. Why?
We don't think customers think in channels and as a retailer we are focused on thinking more like our consumers. Our stores are one of the many touchpoints we have to deliver on our positioning and customer experience. We want to surround our best customers with choice and Touchpoints. Stores are an important part of our ecosystem development. Stores are also a place for us to really communicate this value of first hand knowledge to our customers. Our employees in our headquarters and in stores are deeply committed to what we do and love and have this amazing knowledge that I think is powerful as a resource for us across all channels.
What kind of technologies are you using in the stores to connect offline & online?
You connect online and offline by being consistent across all channels for your customers and organizationally aligning around the customer and not channels. This isn't something you solve with technology or technology in stores. We don't believe a lot of in-store-technology is why people come to stores. People come to stores to experience products and people, not more screens. We are really moving away from this idea of channel thinking internally and being overly focused on the business. We are customer thinking, customer first place, what we do is ultimately in service of the customer. They always have the right answer for us.
What kind of challenges do you see for retailers in the next years - offline and online?
I think the key challenge is retailers have to align around the customer and the needs of customers. A lot of capital has flowed into retail from big players, and mid to small sized retailers have struggled to keep pace with this intense investment. The investments that have been made have increased speed, convenience and price transparency for the consumer. Instead of focusing on investments in pure technology, we believe it is critical to meet the customer demand in terms of convenience and speed. We are not going to compete on price alone, because we feel like it doesn't support our brand partners and the investments they are making on telling stories. We really believe in the strong equity and value in brands because they are a critical part of helping support the need of customers to be individuals and have moments of Wow. The value we will bring to the consumer and our brand partners is customer engagement and enrichment.
Which trends in e-commerce do you see for the next years?
We believe that consolidation will continue and the retailers that are best able to communicate in a way that is valuable and connected with their customers will ultimately win share. For some that might be personalization, for some it may be convenience, for others it might be something else. I think being authentic in your community or communities will become increasingly important due to increasing transparency to the consumer. It is one of the reasons we consider the communities around Blue Tomato to be a critical part of our way forward. We need to be a connector in our core communities. It is an evolution of the way that retail has always worked - retailers connected brands to consumers - but one that will be increasingly important for niche retailers.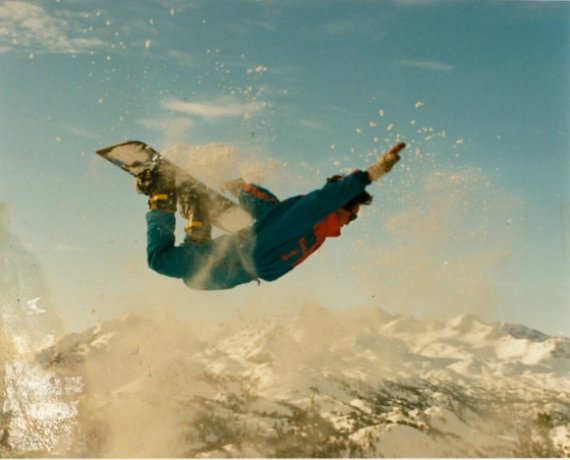 Let's talk about what was called "action sports" some years ago - skateboarding, snowboarding etc. How did this segment change during the last years?
Talking about action sports is bit like talking about omni-channel. We struggle to think that the consumers consider themselves anymore an actionsporter than an omni-channeler. Consumers are motivated by their passions and those passions are function of the lifestyles and experiences that they love. You might have a person who snowboards, but doesn't surf or a surfer that doesn't skate. This idea, that they fall under this header action sports, is not as customer centric as we need to be in the retail world today. The biggest change from our perspective is that the customers have the power to be more eclectic and follow their passions more than ever. I think the consumer has become empowered and more knowledgeable as a function of technology. Retailers and brands have to face this empowered consumer and the communities around them in ways that are reflective of the customer needs.
What is your target for the upcoming five years?
Our target is to grow the lifestyles and create opportunities for our employees and customers to express themselves and have key experiences. We want to assist our customer in regards to their need to individuate or more fully realize who they are as a function of their experiences. We plan to continue to grow in order to realize this vision. 
Can you tell us some numbers, e.g. how many new stores are on your list and until when?
No, sorry.
You have an US background from Zumiez: Where are the differences between US and EU in terms of e-commerce?
The market in Europe for business in general, not just e-commerce, is more nuanced; there are many cultural differences and customer preferences market by market that need attention. It requires more focus on consumer groups and a stronger understanding of the needs of each group so that you can reduce barriers and distance. We are big believers that distance and barrier reduction are keys to increasing conversion, and understanding the different elements of distance, be that cultural, geographic, economic or administrative, are the keys to be successful in Europe.    
How do you celebrate the birthday of Blue Tomato?
Our 30th year celebration is to act as a benefit to our customers and create new and deeper connections as a function of this celebration. We are having special events throughout the year. The first event was, 'The Backyard' in Obertauern. It was super special and we celebrated on the mountain, with our best customers, employees and partners. We will be holding additional events throughout the year, including special product collaborations with long-standing brand partners, and we have created the opportunity on our website to tell stories, congratulations and so on.