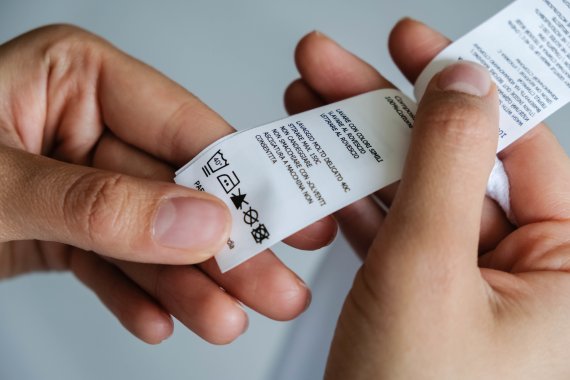 Last year, the World Federation of the Sporting Goods Industry (WFSGI) launched the online Compliance Labelling Requirements (CLR) database, which enables brands, retailers and original equipment manufacturers (OEM) to call up current worldwide labelling regulations and which covers six different product groups.
The categories considered are clothing and textiles, footwear, consumer electronics such as wearables, personal protective equipment such as sunglasses, goggles, gloves, helmets, etc., sports equipment such as bags, balls, water bottles, skis, tents, sleeping bags, etc. and finally bicycles, including e-bikes. And companies already benefiting from the platform include Asics, BMC Switzerland, Canyon Bicycles, Columbia Sportswear, IIC-Intersport International Corporation, New Balance Athletics, Nike, Under Armour and VF Corporation.
ISPO.com talked to WFSGI President Robbert de Kock and Charlotte Giudicelli, WFSGI lawyer in charge, about the benefits of the database.
ISPO.com: Mr. de Kock, WFSGI developed the CLR database for the sporting goods industry. Why?
Robbert de Kock: This initiative was launched because of the need for a global database, costs saving, efficient, accessible from anywhere and translated in one language for the global businesses. Major players in our membership recognized the necessity to develop such a tool. In the end, all major brands have the same problem: how can they ensure that all their different products are legally labelled in all countries? Of course, a brand like Nike is present worldwide and has access to all information. But what can you do if a law changes in Turkey for instance? You need to know it, have early access and the law may only exist in Turkish. This means you may need a law firm, a consultant and/or a translation company to help you.
These are costs, serious costs either with the support of your own internal departments or externally. But then you have only the information and a translated law, but you also have to make sure that every employee worldwide who is concerned about these issues has access to it. So far, there has not been a systematic database that has bundled all this information. That is a strong argument why we started the project. This tool offers the possibility to answer important questions about the labelling obligation in a cost- and time-efficient way.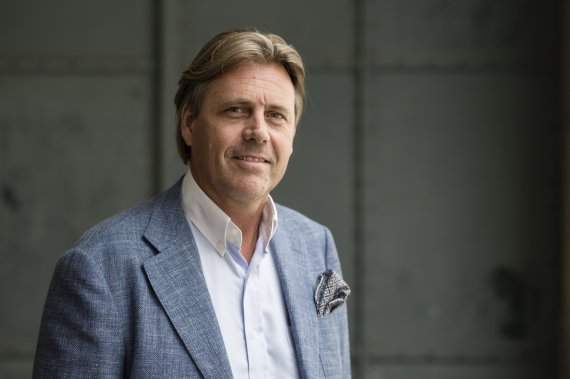 Charlotte Giudicelli: Another major advantage of the system is the fact that this information is available and centralized in one single database, independent of the know-how of the personnel. This means that even if people leave the company, the know-how does not migrate.
We also see that the government and regulatory watchdogs are very protective of consumers' rights and demand our industry to provide more and more information. We have therefore integrated a pre-warning/alert mechanism in the database so that you can react early to possible changes of  laws.
What penalties are to be expected if mistakes are made in labelling?
Giudicelli: There are many possibilities. From fines to stop shipments at the respective national borders.
de Kock: We also know from examples from France or Germany, where government authorities actively check in the markets whether the regulations for product labelling are complied with. So, retailers are also confronted with penalties.
How different are such laws from country to country? Do you have an example?
Giudicelli: In detail, the regulations can vary in many areas. The beauty of the tool is that it also covers country specifics. Many people don't even know, for example, that in the USA not only national labelling laws have to be observed, but the individual states also have their own regulations.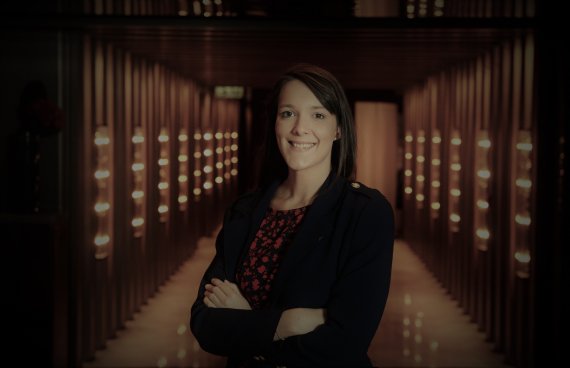 Who exactly is interested in the tool?
de Kock: The tool is interesting for everyone who develops and sells products. This applies above all to brands, but also to retailers and manufacturers with their private labels.
Giudicelli: By the way, we have also been approached by a whole series of fashion companies who want to use the tool because no comparable solution exists now on the market. Of course, such companies can also use the database, not only WFSGI members.
How complex was the development of the database?
de Kock: It took two years to prepare and develop this project. We had to collect the information worldwide and process it technically together with our partner. Since the kick-off in the middle of last year, the database has of course been developed continuously to make improvements. We have subject matter experts and regulatory analysts with legal, research and language skills around the globe who have in-depth knowledge of labelling regulations and who enter new information into the system.
In order to be able to use the database, you have to pay an annual fee, the amount depends on the size of the company. Why an annual fee?
de Kock: A momentum is not enough. Laws change extremely rapidly. How do you know when the law changed in Russia the last time? How certain are you about the current legal situation, and how do you behave if you are not sure? A momentum doesn't make sense because the danger is too great that a law could change tomorrow. We continuously monitor countries' regulations and make sure that all information is up to date. The whole system is very costly for one but very costs efficient if we work together. And that is what the first set-up companies have decided.
Giudicelli: There is also the possibility of obtaining professional advice from our service provider's lawyers in controversial cases. This service is included in the annual fee for all the questions that do not take longer that 30 minutes to research and answer.
Are there any plans to extend the database to other areas?
de Kock: At the moment we are only working on the labelling requirements. But we could imagine developing the database further for other content, such as chemicals or other concepts.
How can brands or retailers get in contact with you?
de Kock: We cooperate with various organizations to make the tool more accessible - also with ISPO and SFIA. Of course you will find a lot of information and contacts on our website, and soon there will also be a specific website for CLR.