What's special this year: the jury will be supported by two movers and shakers from the industry. With Louisa Smith, the ISPO Award has a new sustainability check: all applications for an ISPO Award will now be subjected to an anti-greenwashing assessment by the renowned textile and industry expert. Among other things, she checks information on sustainability, finishing, manufacturing processes, recyclability and recyclability.
The ISPO Award now also has heavenly support from professional athlete Nadine Wallner. As an Award Angel, the Vorarlberg native represents the coveted quality seal as an ambassador.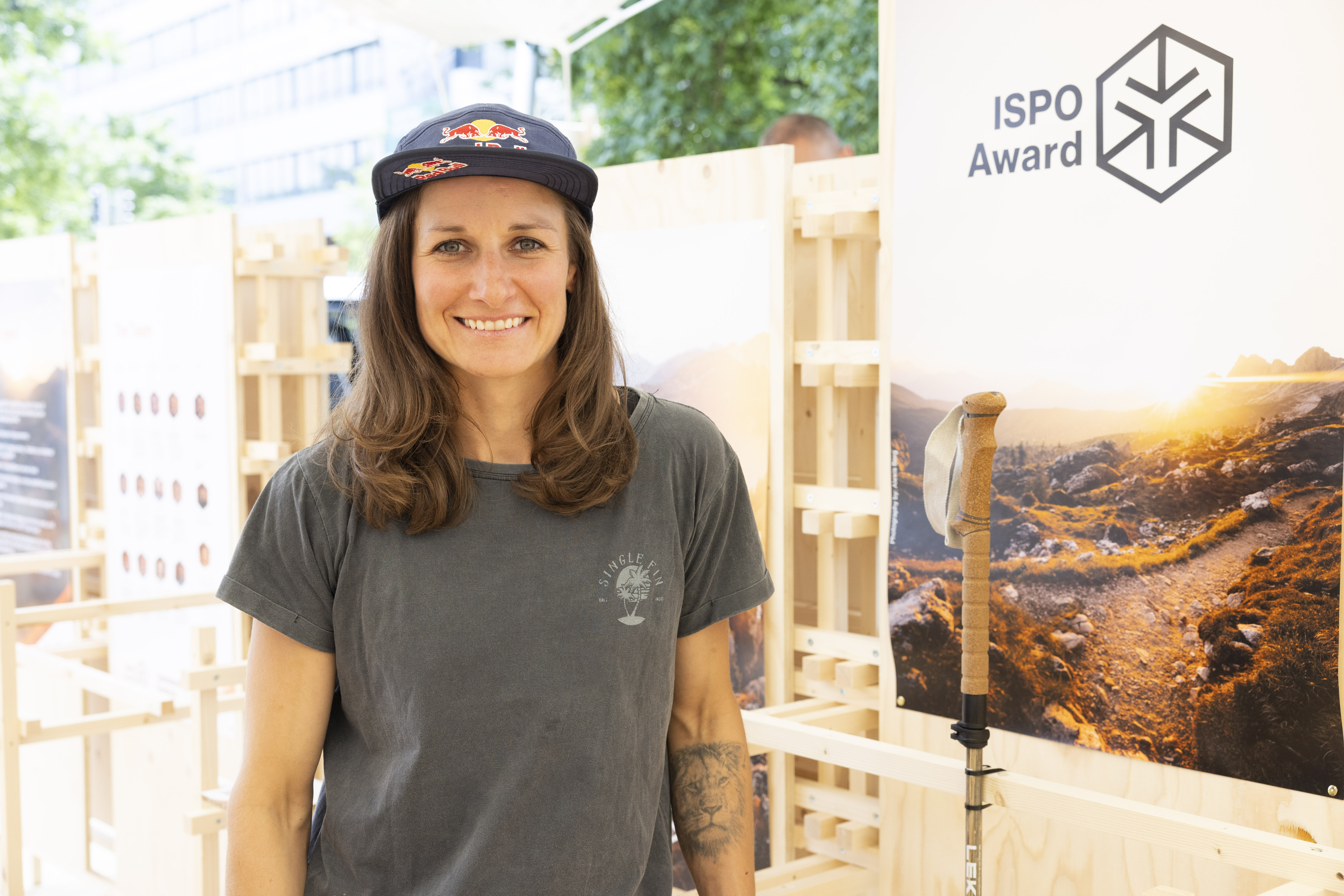 At the ISPO Award Gathering Vol. 2 on the second day of the trade show, the time had finally come to announce and present the coveted Public Choice Award. The Public Choice Award will be presented to all winners in 2023 by the sports community of theISPO Collaborators Club.
After the ISPO Award Winners had already been determined in advance, all the winners were eagerly waiting to see who could win the prize as the end customer's favorite.
Amidst great jubilation, the ISPO Award Team presented the prize to ISPO Award Winner Hezo Cycling. The German start-up manufactures computer-aided custom-fit road cycling shoes - thanks to innovative 3D printing and modular three-piece system with magnetic Fidlock closure for fine adjustment, Hezo Cycling's Helu One fits perfectly to the feet of every male and female rider. CEO David Schiel was visibly overwhelmed and commented on the Public Choice Award win:
"We are totally surprised and happy. As a start-up, we are even more pleased because we are currently looking for partners who want to further develop the product with us, as well as investors. Winning the award is a nice push in this regard. We will definitely celebrate it today."