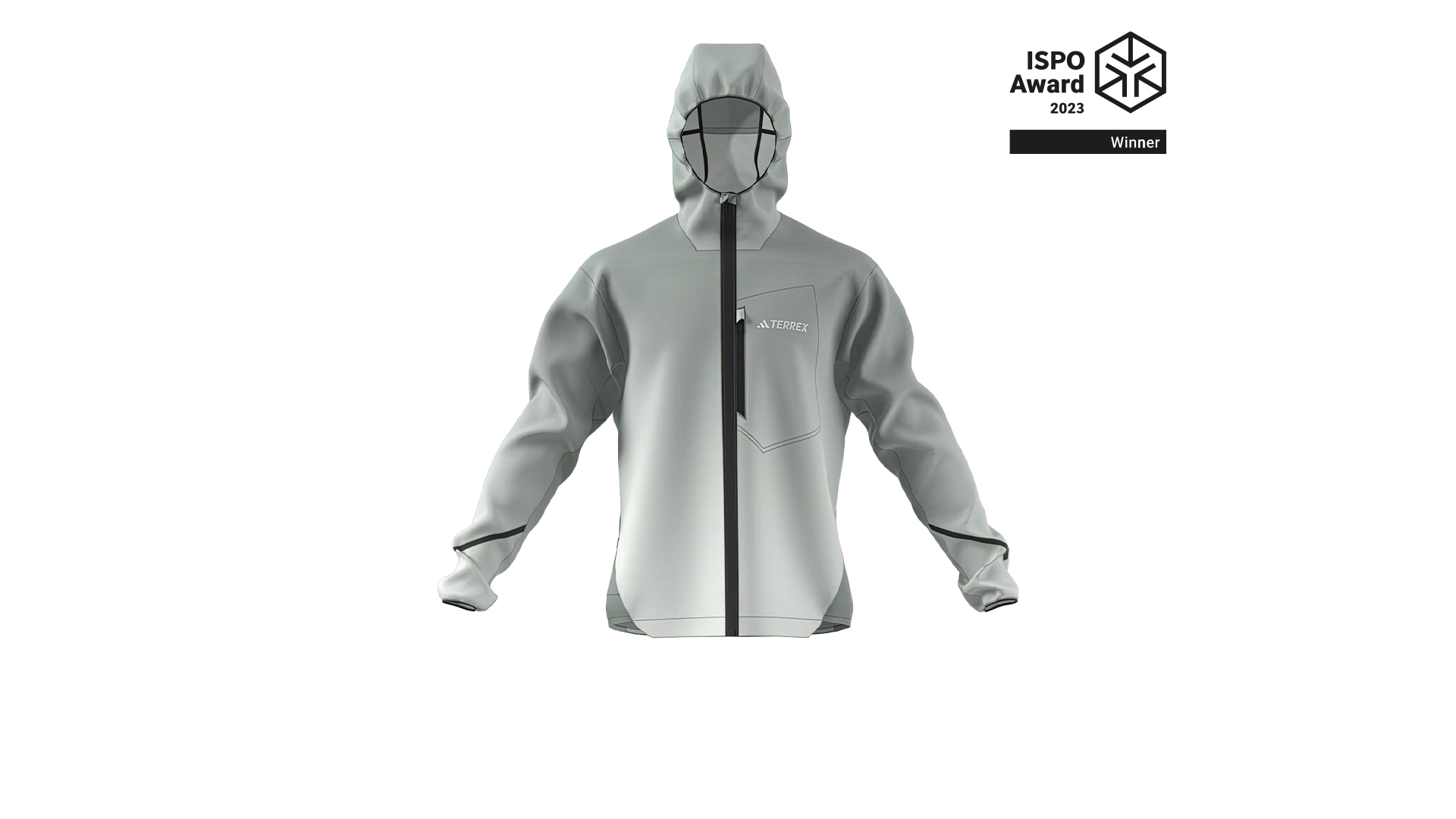 Body mapping offers the advantage, especially during intensive activities, that specific functional materials are placed exactly in the body zones where they are needed. However, this usually requires additional seams - at the expense of lightness and robustness. With the new Adidas Terrex Xperior Light Windweave Jacket, body mapping succeeds without additional seams.
Windweave is the name of Adidas Terrex's technical windbreaker innovation that delivers protection and breathability exactly where it's needed, thanks to zoned fabric density. This is made possible by the special fabric construction, which is based on the findings of body mapping for trail running. Here, the denser and more robust fabric sections, which are also water repellent, have been placed on the shoulders where they protect against light showers, while the lower body remains open and breathable. Thus, each area has a unique structure that adapts to the body and activity. This technology seamlessly combines performance, functionality, innovation, sustainability and comfort.
The main fabric is made from 100 percent recycled polyester - the first time Adidas Terrex has been able to create this technology with recycled yarns. The water-repellent DWR finish is PFC-free. In addition, Terrex deliberately kept the cut of the jacket simple to avoid production waste and to be ready for the future circular economy.
The Adidas Terrex Xperior Light Windweave Jacket is designed to be suitable for trail running as well as other intense outdoor activities like speed hiking.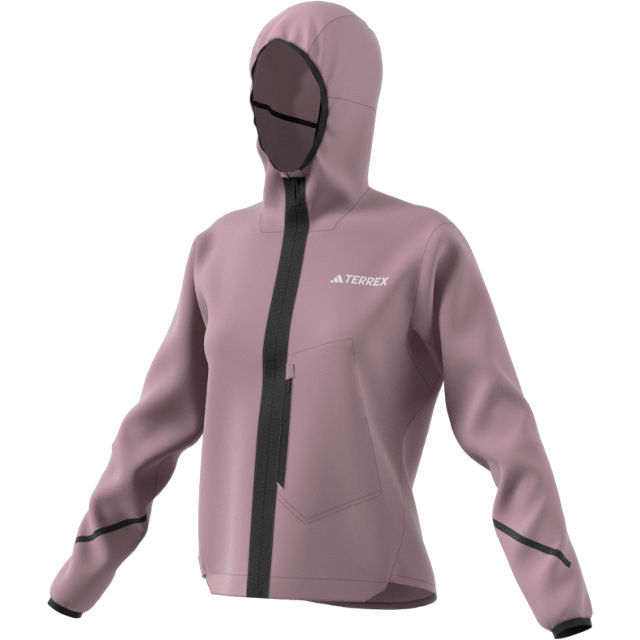 The jacket will launch in December 2023 and is available for men and women in a variety of colors. For the women's specific version, Adidas Terrex conducted a consumer study to determine the optimal application of the range of functions. That's why, for example, the hood is designed to have enough room for a ponytail, and the chest pocket has been lowered so women can more comfortably stow their cell phones.
< windbreaker technology

Water repellent and breathable in one fabric

Light weight

Fewer seams required
"WINDWEAVE is one of our signature technologies. It goes beyond material innovation and incorporates sports science with a unique aesthetic. We're really happy to push further and bring this innovation with full sustainability."
Allen Liu - Outdoor Materials Team, Adidas Terrex
"Windweave is an innovative body mapping material where the function is 'built in' with pinpoint accuracy during the weaving process. This means that seams can be saved. In addition, the material offers a special look that is completely free of superfluous design."
ISPO Award Jury