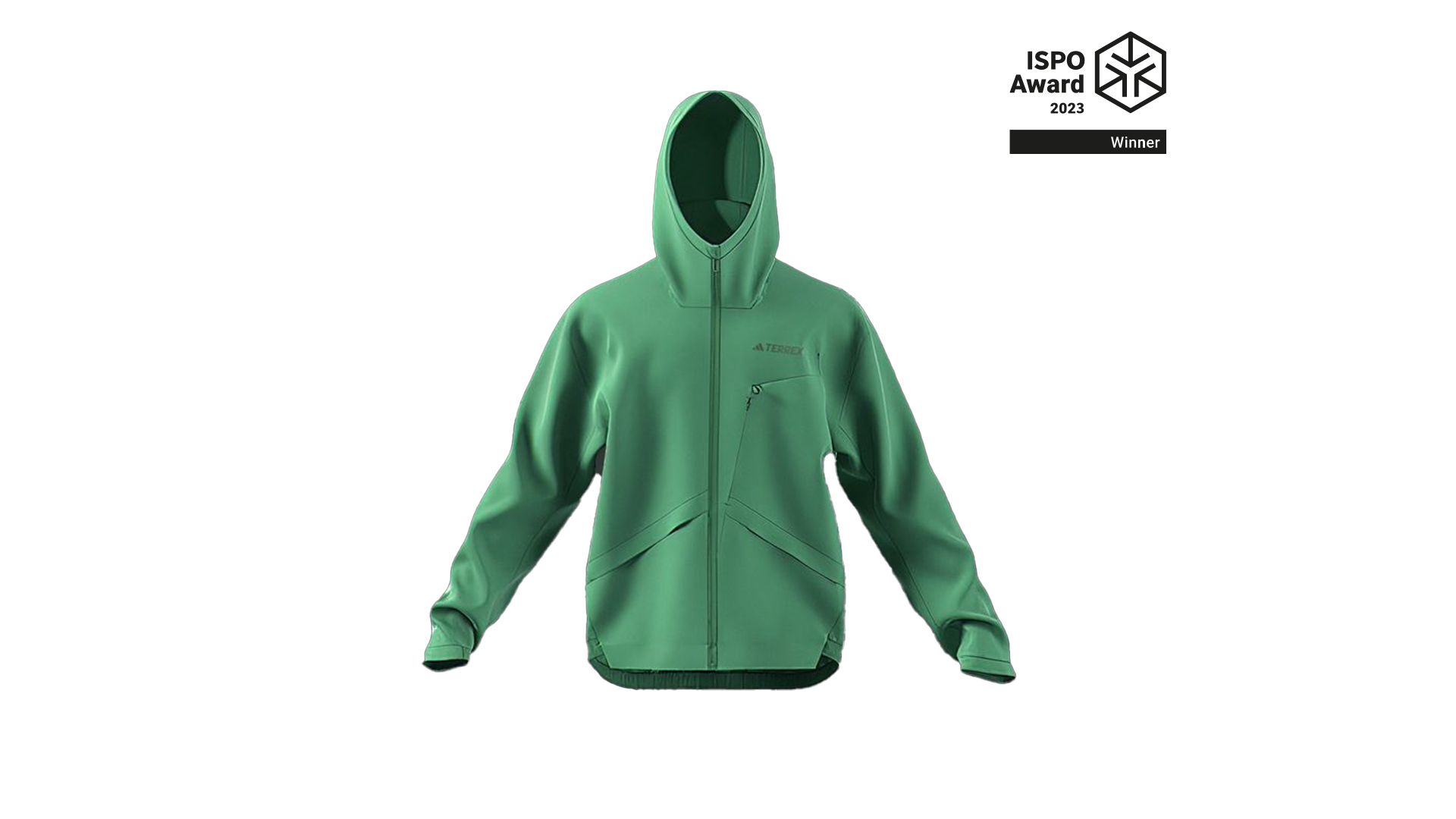 Functional jackets made of cotton still belong to the exotics in the outdoor world. Yet cotton also offers a lot of protection and high breathability and allows for a more urban and sustainable look. The Terrex Xploric Wind Jacket is a durable jacket designed for less intense activities in nature or camping. It is part of the 'Made With Nature in adidas terrex Apparel', a range of functional and stylish products that venture into the future of outdoor clothing. The goal is to use natural materials, harness their inherent performance properties and enhance them through construction and additional treatments. To help make better decisions, adidas Terrex measures and shares the carbon footprint (CO2e) of these products.
The jacket was made from 98 percent cotton, with 78 percent of that being organic cotton and 20 percent BCI cotton (Better Cotton Initiative). The missing two percent is made of spandex, which provides additional freedom of movement, but without compromising the stability of the fabric. In addition, a particularly durable, windproof ripstop construction was used for the outer fabric, which can also withstand light rain showers thanks to a PFC-free DWR finish.
The abrasion resistance of the material was tested by the Terrex product test team in various activities and conditions to ensure that the product meets the requirements and is durable. Sustainability, durability and comfort were at the forefront of the Terrex development team's minds.
Due to the material composition and fiber selection, the wind jacket offers UPF protection of 50+, which is especially important in the spring/summer months when UV exposure is high.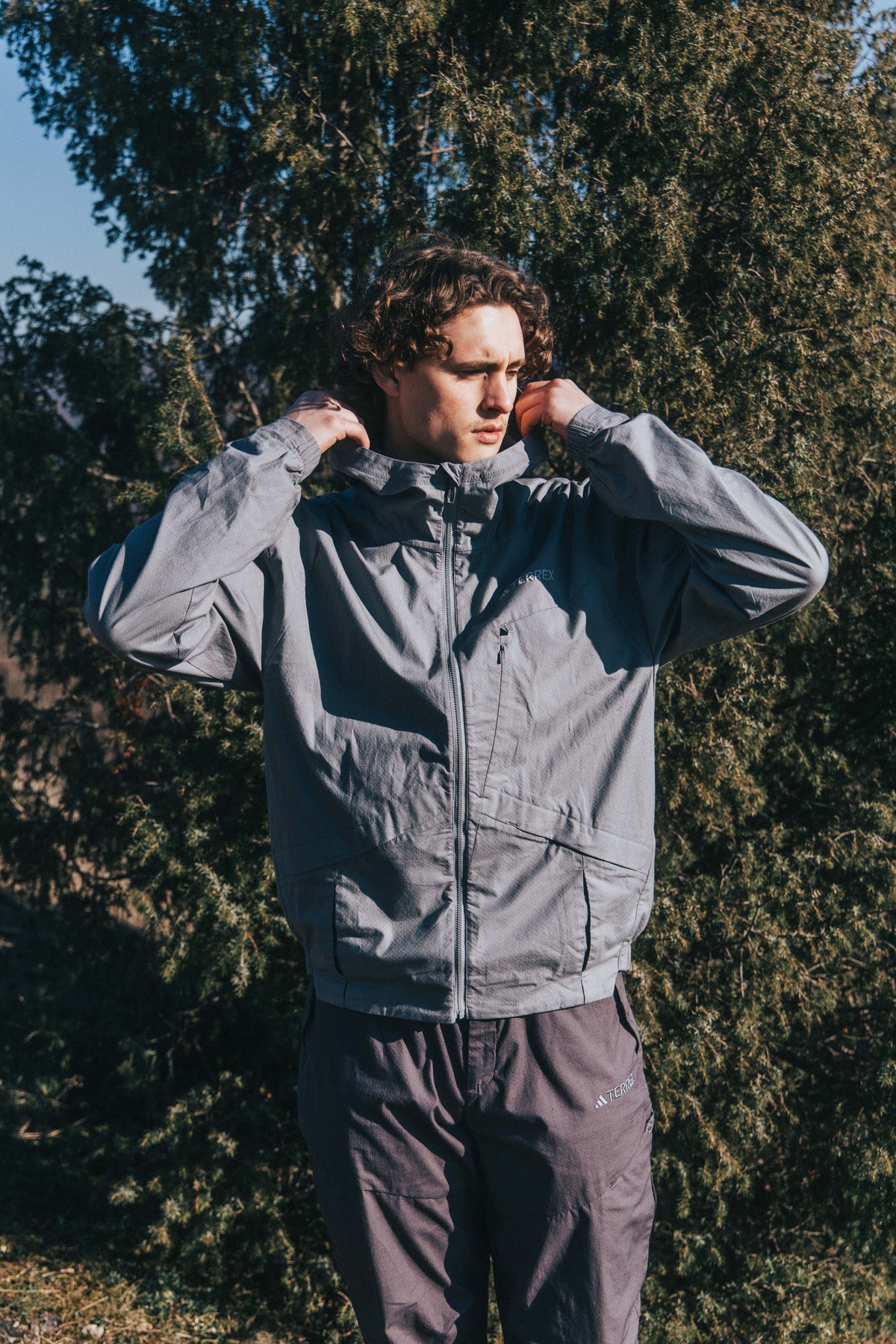 Thanks to the jacket's urban design and versatile functionality with many spacious pockets, the jacket fits just as well in the city as it does in the great outdoors. The target group is young outdoor lovers* who are looking for micro adventures but prefer their own look. The jacket will be launched in February 2024 and is available for men and women in different colors.
Revival of regenerative cotton fiber

PFC-free water repellent properties on a 98% cotton material

UPF protection 50+

Wind protection / windproofness (WIND.RDY technology)
"Together with our XPLORIC PANTS, the XPLORIC WIND JACKET is also part of our Made with Nature collection. Not only we use sustainable organic cotton, but we also calculate and monitor the carbon footprint during the whole manufacturing value process. With our Made with Nature collection, we're trying to bring performance wear with a better transparency and sustainability."
Allen Liu, Outdoor Materials Team - Adidas Terrex
"With this jacket, adidas Terrex brings to the fore the potential of the natural fiber cotton, which plays a rather subordinate role in the jacket sector of the sports and outdoor industry. And rightly asks the question: why does it have to stay that way?"
Jury ISPO Award